With his colorful hair and attitude, Hall of Fame big man Dennis Rodman was one of the more unique individuals and talents to ever play in the league. But while Rodman is well known for his eccentricities, "The Worm" was quite serious when it came to his footwear, which is why the good folks over at Mis Zapas created a new e-book that chronicles the five-time NBA champion's sneakers.
Like the other sneaker history books from Mis Zapas, Rodman's details every single sneaker and uniform he wore during his illustrious Hall of Fame career. This includes his signature Converses and his brief tenures with the Mavs and Lakers.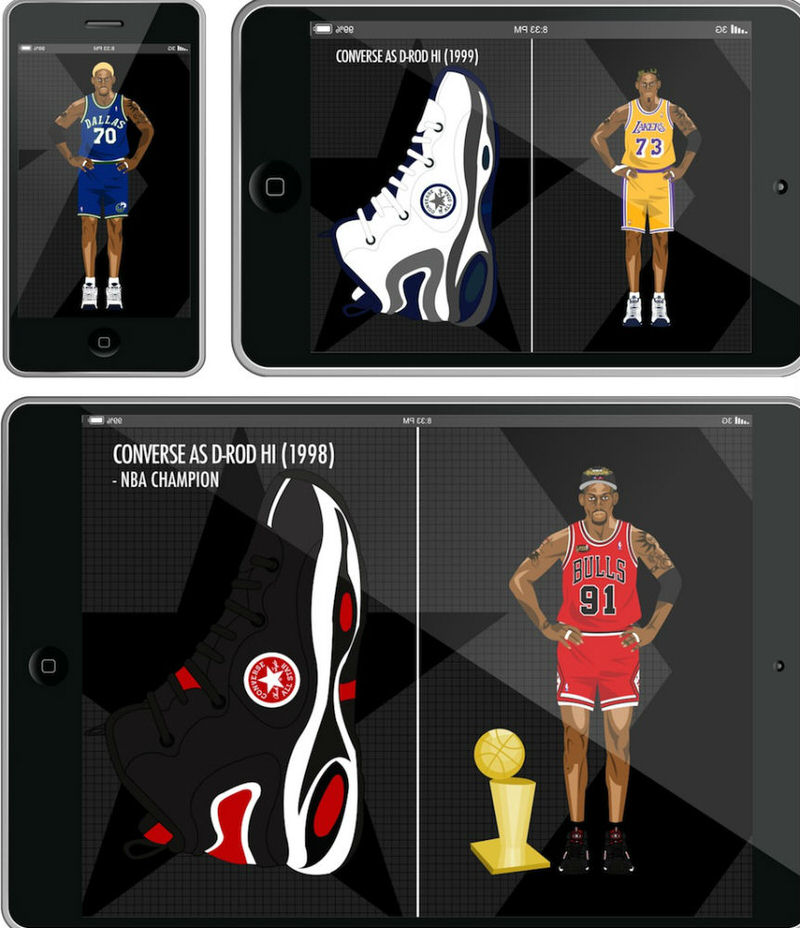 Available for digital download, you can get the Dennis Rodman's sneaker history e-book from Mis Zapas.