Kyrie Irving, still riding high off of his first NBA championship and impending play with Team USA during the Rio Olympics, found time to give back to the youth in a joint effort with Foot Locker.
This past weekend, both Irving and Foot Locker donated 190 pairs of the Nike Kyrie 2 to the Boys & Girls Club of Cleveland. The 190 pairs match Kyrie's point total throughout the Cavs comeback NBA Finals victory.
The kids received the shoes during a visit to Irving's basketball camp, the Kyrie Irving Basketball ProCamp, in Independence, Ohio this past Saturday. Check out the event festivities below.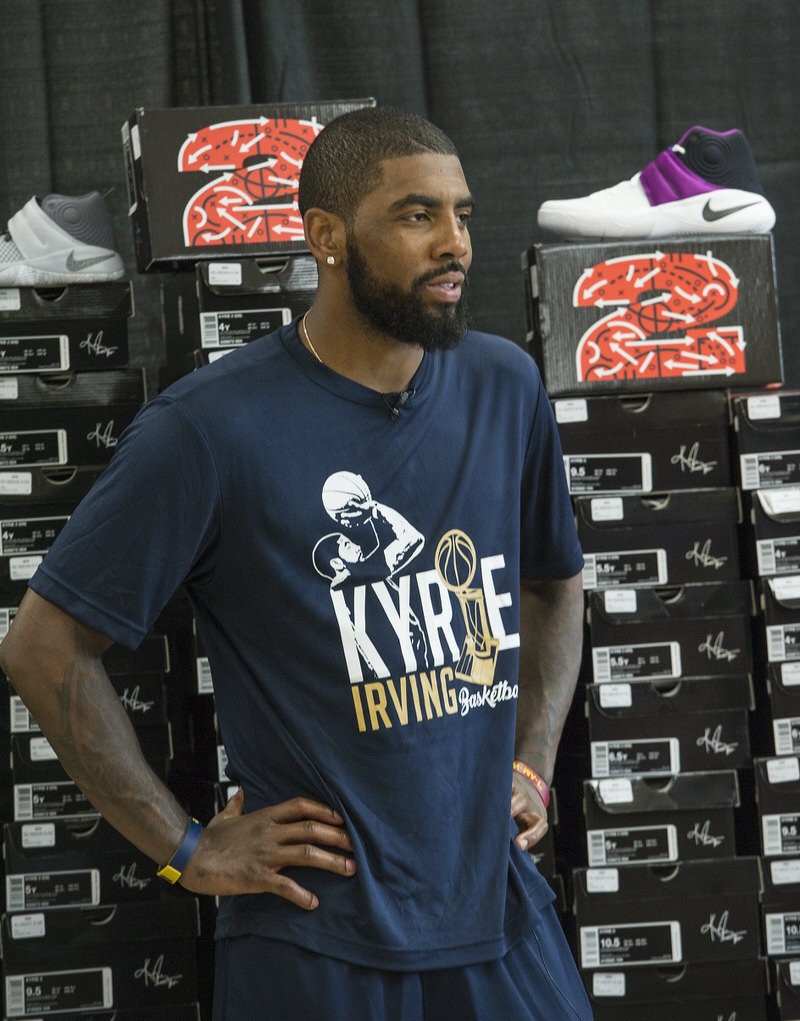 Images: AP/Kids Foot Locker