Legends aren't born, they're made. Coming from the Land Down Under with a game straight out of the NYC playground, there were still a lot of questions about Kyrie Irving — none of which pertained to his talent. Could he play alongside a superstar? Could he lead a team? Could he come up in the clutch when it mattered most?
While years of practice and solid play angled towards 'yes' for all the could-be qualms, the flip was officially switched in Game 7 of the 2016 NBA Finals. On the road in Oracle and clawing back from a 3-1 deficit, the Cavs had a chance to dethrone the greatest team in NBA regular season history and seek vengeance after a summer of sadness. Clearly LeBron was still the man in the Land, but who would make the play?
It would be Kyrie. Shaking, baking and rising over the league's back-to-back MVP, the Duke product hit a career defining shot that would propel him to superstar status but more importantly bring a ring to a city and a franchise that cared more than all but had always been close but not quite. Finally, Cleveland had a championship team and an unquestionable point guard.
A legend in the making, a champion in the Finals.
You can vote for Kyrie Irving's Nike Kyrie 2 in our playoff-themed Flip The Switch Bracket, crowning the Best Nike Basketball Sneaker of the modern era.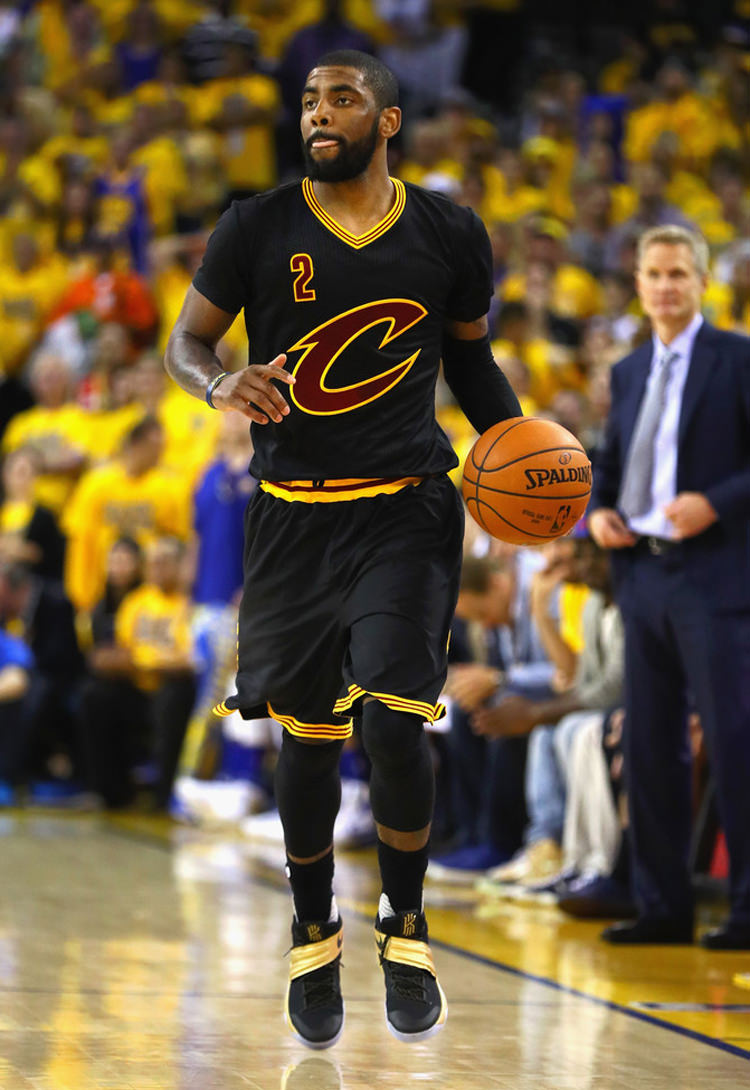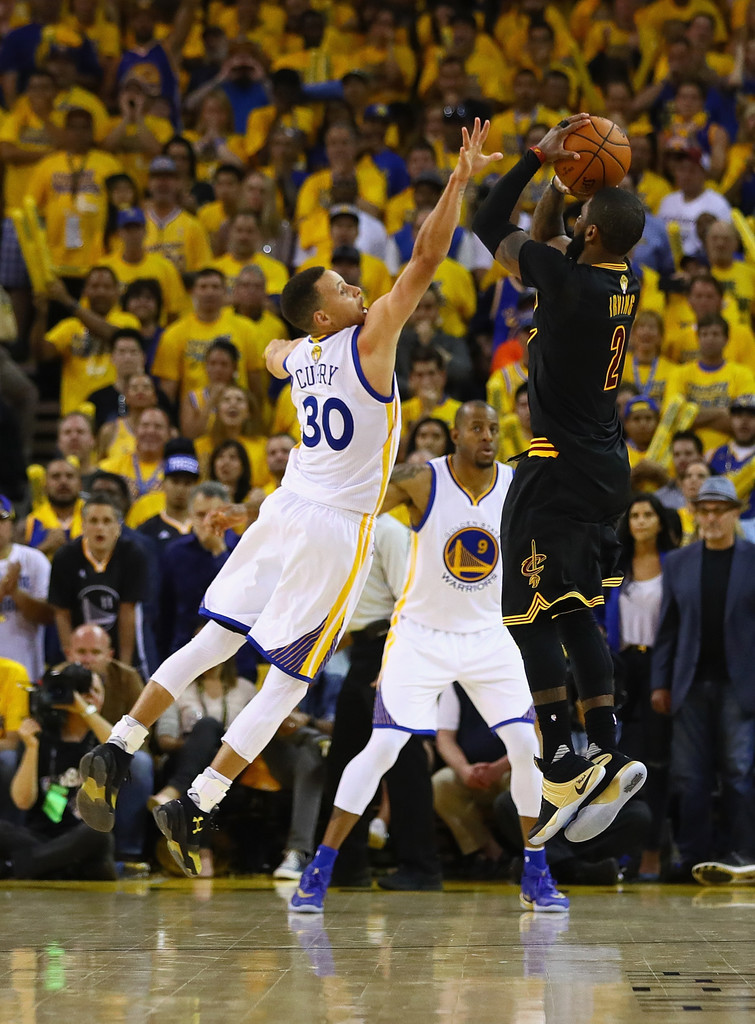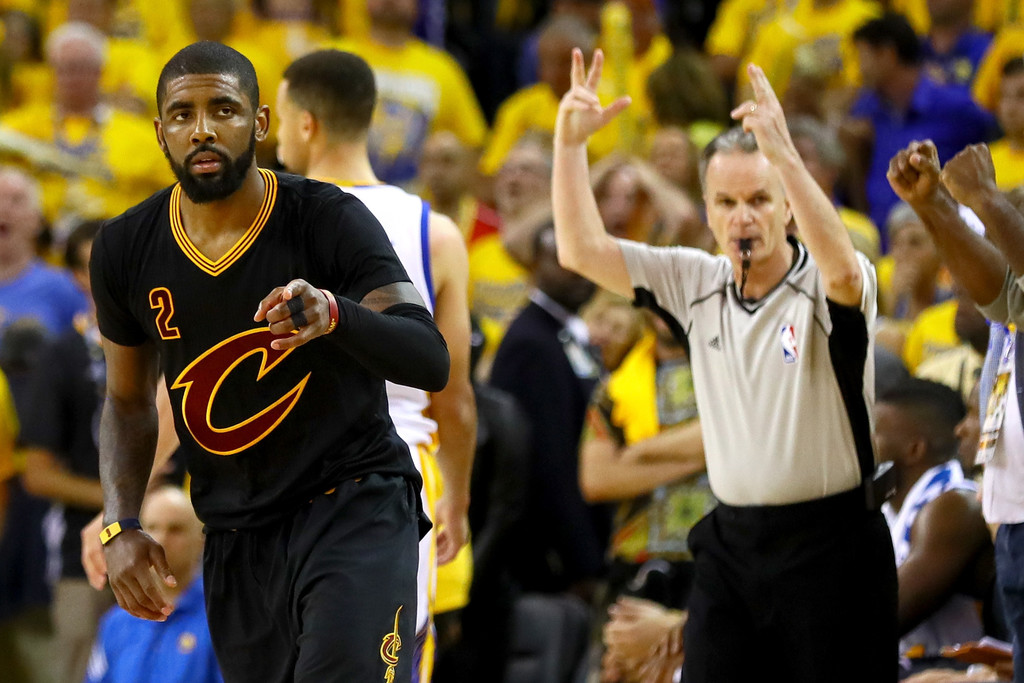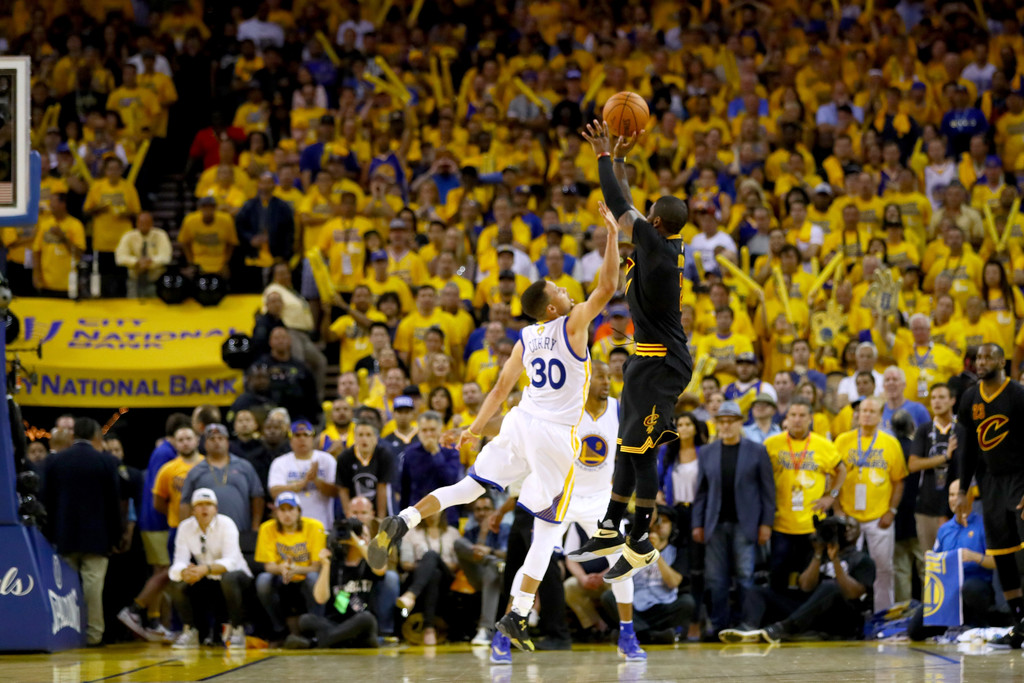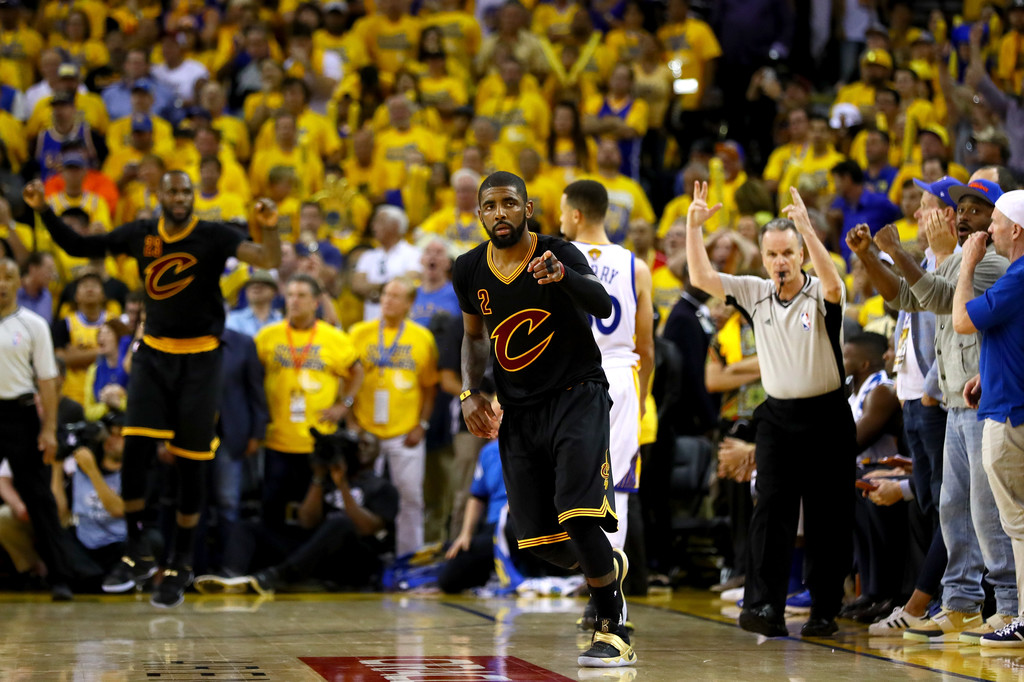 photos by Ezra Shaw/Getty Images via Zimbio