Today, Nike unveiled the Adapt BB to media members in New York City.
Introducing power-lacing to the hardwood for smart and specialized fit, Adapt BB has the potential to provide game-changing edge to the sport.
So, who would care more about having an extra advantadge on the court than Kobe Bryant?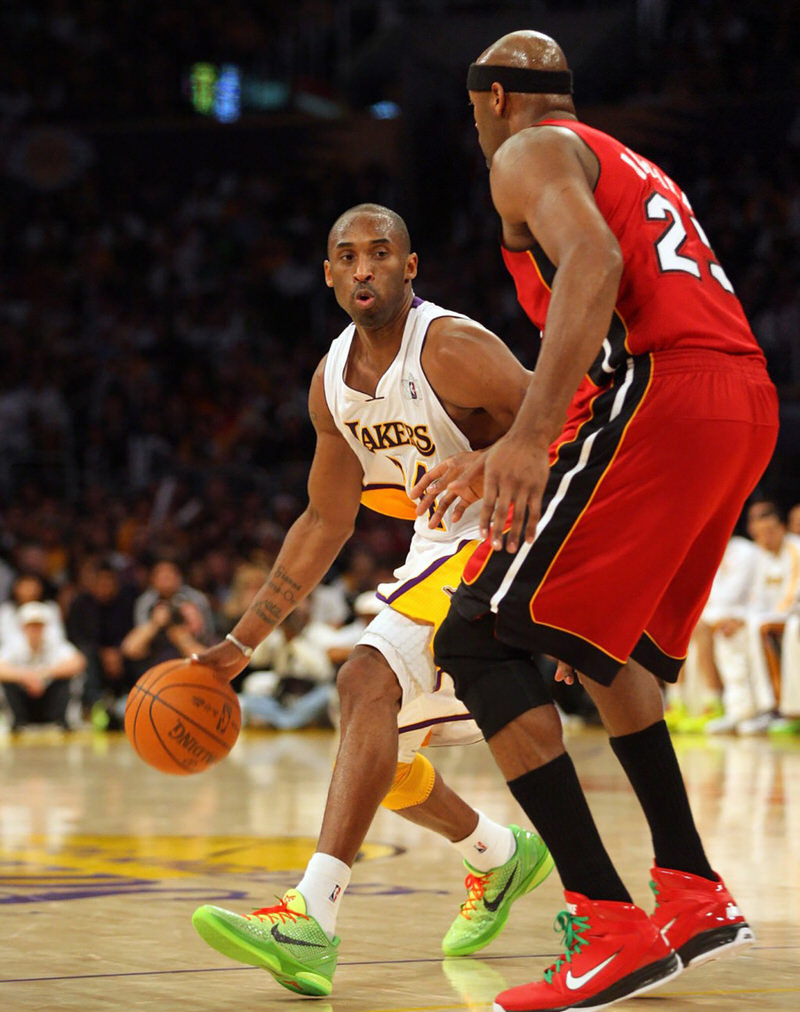 The retired Nike athlete is still very much active with the brand. Best yet, the man behind much of the Kobe line – Eric Avar – was heavily involved in the creation of the Adapt BB.
With all this new tech registering as so close to Kobe, how do you think the Black Mamba reacted when Avar actually showed him the top-secret shoe?
Was he mad he didn't get to play in?
"Yeah!" exclaimed Eric Avar with a laugh when asked exactly that by our own Nick DePaula.
Avar went on to say how much adaptive fit would play a part in future Nike Basketball designs, to include new designs based on Bryant himself. While Kobe is now retired, his shoe line is far from over.
Avar let us know that ideas executed on the Adapt BB in regards to fit would be explored on "Kobe's next shoe – the 14th" stating that the next Kobe signature "is heavily influenced by" ideas of fit. "Safe to say, there's never a short of big and bold ideas with Kob," reflects Avar. "So we're going to continue down that road."
While we're excited to see how Kobe uses this new tech for his signature series, for now, we'll get to see Bryant's protégé – Jayson Tatum – debut the Adapt BB on court for the rival Celtics.