Mr. Rager himself took stage this weekend at Chicago's Summer Smash music festival and took the opportunity to debut his upcoming Kid Cudi x MSCHF Super Normal 2.
Something shifted when MSCHF dropped the iconic Big Red Boots and the provocative new-age art collective shows no signs of slowing down, with some of the latest releases being the MSCHF BWD and a Graylag Goose-inspired colorway of the MSCHF Gobstomper.
Rathering than going Solo Dolo, Kid Cudi partners with MSCHF to create his own Super Normal 2. The sneaker has a fuzzy upper that is plush to the touch with shades of burgundy, lavender, pink, and blue. The sneaker also comes equipped with warped laces in hot pink and aqua, which complement the silhouette's midsole and the MSCHF branding on the tongue.
The pair seen on-stage appears to be a 1-of-1 sample, but the Kid Cudi x MSCHF Super Normal 2 is expected to release later this year. More details should be available soon, so be sure to check back with our Sneaker Release Dates page for updates.
Take a first look at the sneaker below and follow @NiceKicks on Instagram for more.
Kid Cudi x MSCHF Super Normal 2
Release Date:2023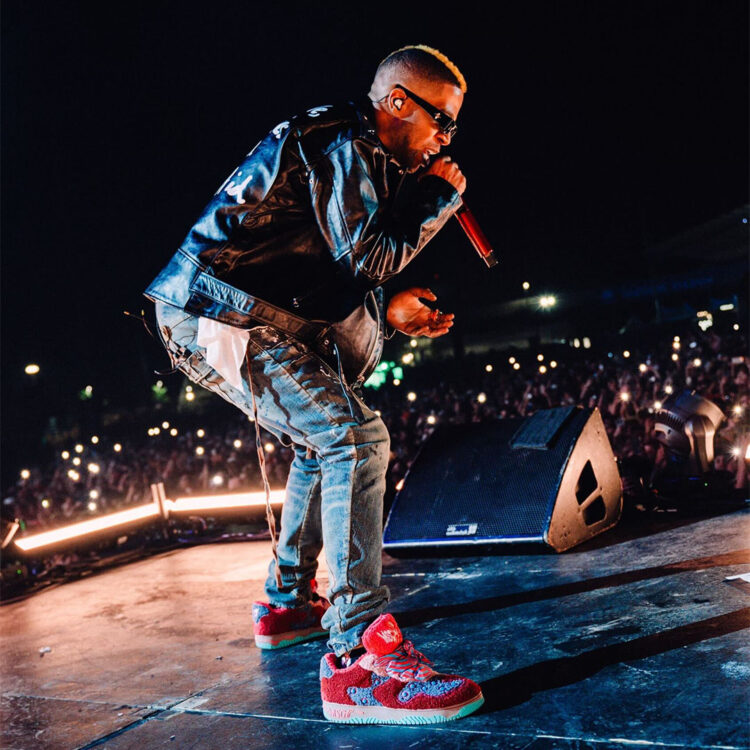 Kid Cudi x MSCHF Super Normal 2