Johanna Schneider, Senior Design Director for Nike Sportswear Women's Apparel, is expanding her industry altering good taste and innovative eye for design by translating her greatness in apparel creation to sneaker customization.
Schneider recently designed a NikeiD Air VaporMax Flyknit, focusing largely on the two technological giants that help shape the shoe – Nike Flyknit and Nike Air. She also found herself inspired by color, allowing personal exploration of hue to breathe life into the design.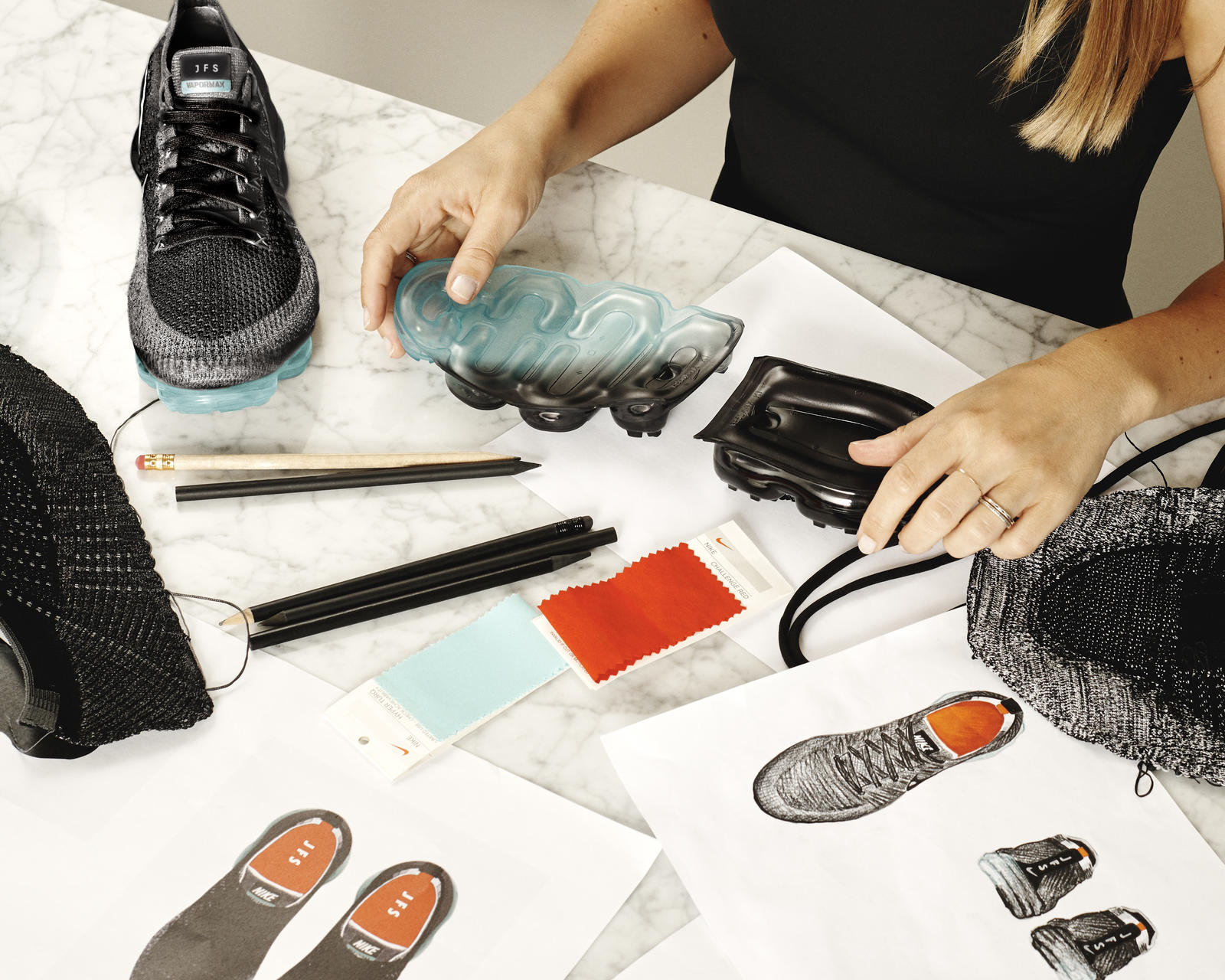 "I wanted to pair grounded, neutral with these two contrasting yet still organic colors," Schneider remarked, speaking to the silhouette's heather black and grey primaries juxtaposed with Hyper Turquoise Green, which she describes as an ode to classic green glass bottles. Schneider also adds that the soles color can be seen while in movement, as you run, offering unique visual texture to these one-of-a-kind creations.
This extremely personal design by Schneider is undeniably her own. Yet, it helps inform other customization options through NikeiD via different shades, VaporMax sole options, altering Flyknit shades and more.
The NikeiD Air VaporMax Flyknit by JFS is now available exclusively for NikePlus members and to the general public beginning on September 7 on NikeiD. To gain access to NikePlus status, visit here.