Over the weekend, news broke that the NBA is banning the 'ninja' style headband or rather head-tie.
The reaction? A collective "W-T-F" and "W-H-Y" among many fans.
According to @mikescott, @Nike and @NBA have banned the ninja-style tied headbands that became so popular last year. According to Scott, Nike said they appeared "unprofessional". ? Bad move IMO, as players and fans loved this new style #NBA pic.twitter.com/PCJic2n446

— "Crazy" Jay Larrananga (@ZakBagu) September 7, 2019
Over the course of the 2018-19 season, the Ninja head tie became perhaps the game's best new fashion statement on court. While shorter shorts, longer tights, and wilder hairstyles have all caught on, the moisture-wicking head-tie most famously worn by tennis elite brought a new level of drip to a new court.
Recent reports from the all-knowing and honorable Woj prove that it is, in fact, the NBA – not Nike – banning the headband and that this is reportedly a safety issue rather than sartorial.
The NBA's official statement on the banning reads as such:
"The ninja-style headwear is not part of the NBA uniform and hasn't been through the league approval process. Teams have raised concerns regarding safety and consistency of size, length and how they are tied which requires a thorough review before consideration of any rule change. When some players began wearing them last season, we didn't want to cause a disruption by intervening mid-season, but we notified our teams in May that they would not be part of this season's uniforms."
In comparison to its peers, the NBA has been pretty progressive in regards to self-expression, style, and individuality. The league's recent rule change regarding shoe color restrictions was welcomed by fans and players alike, opening up the floodgates for creativity and flair.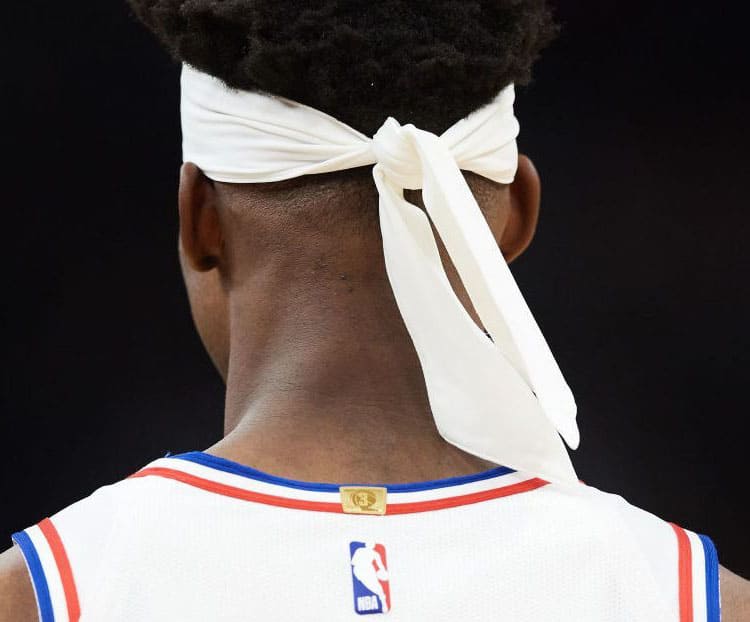 While custom ninja headbands would likely be welcomed by consumers, the NBA and Nike have the power very literally to restrict messaging (think logo issues ala Supreme and Louis Vuitton custom shoes) while also bringing style, awareness, and dollars to both parties.
Just like Nike and the NBA release special jerseys and footwear for holidays they could allow their players to rock themed ninja head-ties just the same.
Black History Month, BeTrue, Green Week, Breast Cancer Awareness, Mental Health Awareness, Christmas, and All-Star are all opportunities for special edition and one-night-only events.
If Nike and the NBA know anything, it's that banning any piece of apparel only heats up the desire for it.