(Lead image via Jake Inez / LA Times)
Founder of Born x Raised Chris "Spanto" Printup, 42, has reportedly died. On June 25, Spanto was involved in a car accident in Albuquerque, New Mexico that left him in critical condition. Today, on June 28, Spanto was pronounced dead at 7:56am.
Spanto is survived by his wife Anna, daughter Marilyn, and sons Carter and David. His father died at the beginning of the year in January, with the recently released Born x Raised x Levi's Collection being dedicated to Spanto's father and his Native American heritage.
Spanto was known as a fighter as life presented him with a number of challenges. He grew up in Venice Beach, California where he became involved in gang activity throughout the 90's, causing him to suffer gun violence and incarceration. In 2013, he was diagnosed with terminal cancer. By 2018, Spanto was deemed cancer-free after four years of chemotherapy treatments.
In 2013, after his final stint in jail, Spanto decided to start his streetwear label Born x Raised, which was inspired by his upbringing in Venice. Born x Raised was owned and operated in part with Spanto's close friend Alex "2Tone" Erdmann, who is currently creative director for the brand. Born x Raised is championed for its rebel-like authenticity that represents Los Angeles and its native Angelenos.
For the first time ever, Born x Raised partnered with Nike earlier this year to create the Born x Raised x Nike SB Dunk Low "One Block At A Time" — dedicated to Spanto's late father. However, there's no indication if the pair will still release this summer, at a later date, or get scrapped all together.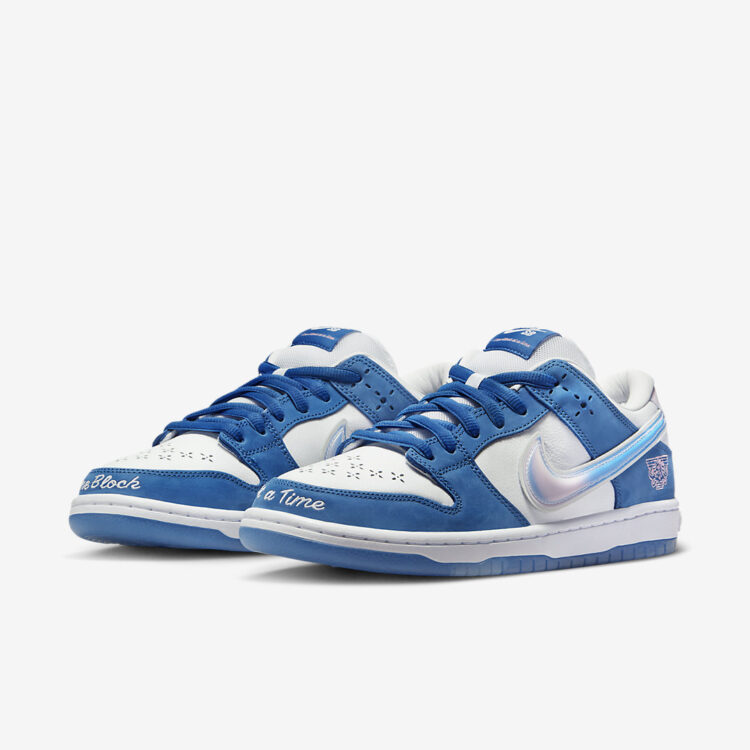 Nonetheless, this was a major milestone for the brand, who garnered a growing list of impressive collabs including New Era, Converse, and Babylon, as well as partnering with legendary LA sports teams like the Lakers, Dodgers, Kings, Rams, and LAFC.
To celebrate the launch of the Born x Raised x Nike SB Dunk Low "One Block At A Time," Spanto visited his alma mater, Venice High School, to gift the entire 2023 graduating class a pair of the upcoming sneakers.
This was one of the many ways that Spanto showed his love to Los Angeles. He was known for bringing people together, often at one of Born x Raised's iconic parties, including its annual Sadie Hawkins dance which inspired an exclusive F&F Nike Air Force 1 last year.
As Los Angeles continues to grow as one of the world's leading metropolises, gentrification remains a deliberate threat to the generations of Angelenos that started families and created communities throughout the city. For Spanto, Born x Raised was more than just a streetwear brand, it was a voice that defended neighborhoods and fought for representation with unapologetic graphics that read "Gentrification Is Genocide."
Born x Raised is a reminder to Los Angeles and the world at large that the City of Angels belongs to the hustlers; the ones with roots that stretch from the shores of Venice Beach to the soil of the Chavez Ravine, and everything in-between.
As proud and possessive as Spanto was of his city, he welcomed new designers, artists, rule-breakers, and path-makers that moved to Los Angeles to chase their dreams — as long as they showed respect and were willing to do whatever it takes to live and die in LA.
Los Angeles is a little less sunny without Spanto, but as the sun sets on the west, his presence is sure to be felt at each and every Venice Beach sunset. Spanto will be remembered through the art he made, the people he connected, and the culture he protected. May he rest in peace.
If I was to leave this earth, this s— is going to live on and on. We built it for the people of Los Angeles.

–Chris "Spanto" Printup via the Los Angeles Times