Travis Scott has become a major influence in creating a resurgence for retro Jordans over the past few years. He's even gone on record to say the Jordan 4 is the reason we still wear Jordans.
That being said, he's also seen a couple of his own signature Jordan 4 colorways, as well as Jordan 1s and a long-awaited Jordan 6.
Aside from his own signature collaborations and making those look fashionable, he's able to replicate this with just about every colorway that he pulls out and giving each silhouette his own signature twist, as far as styling.
Going Grunge
Travis Scott's style, in general, is similar to the grunge greats of the '90s, much like Kurt Cobain, whose regular wardrobe consisted of boxy fit flannels and thrashed denim with a graphic tee layered underneath.
An especially signature look for Travis when he breaks out the Jordan 4s, he's reinterpreted this iconic look by working in either skinny jeans or dark Japanese denim, demonstrating that both are versatile when pairing his own colorways, as well as the classics.
Aside from the Jordan 4, another silhouette that's become a mainstay in his rotation is the Jordan 1, which also pairs well with the same look, thanks to its skate appropriated nostalgia.
Its high-top shape makes it simple and versatile for stacking skinny jeans with, while its wide range of colorways can be teamed with just about any flannel and graphic tee combo.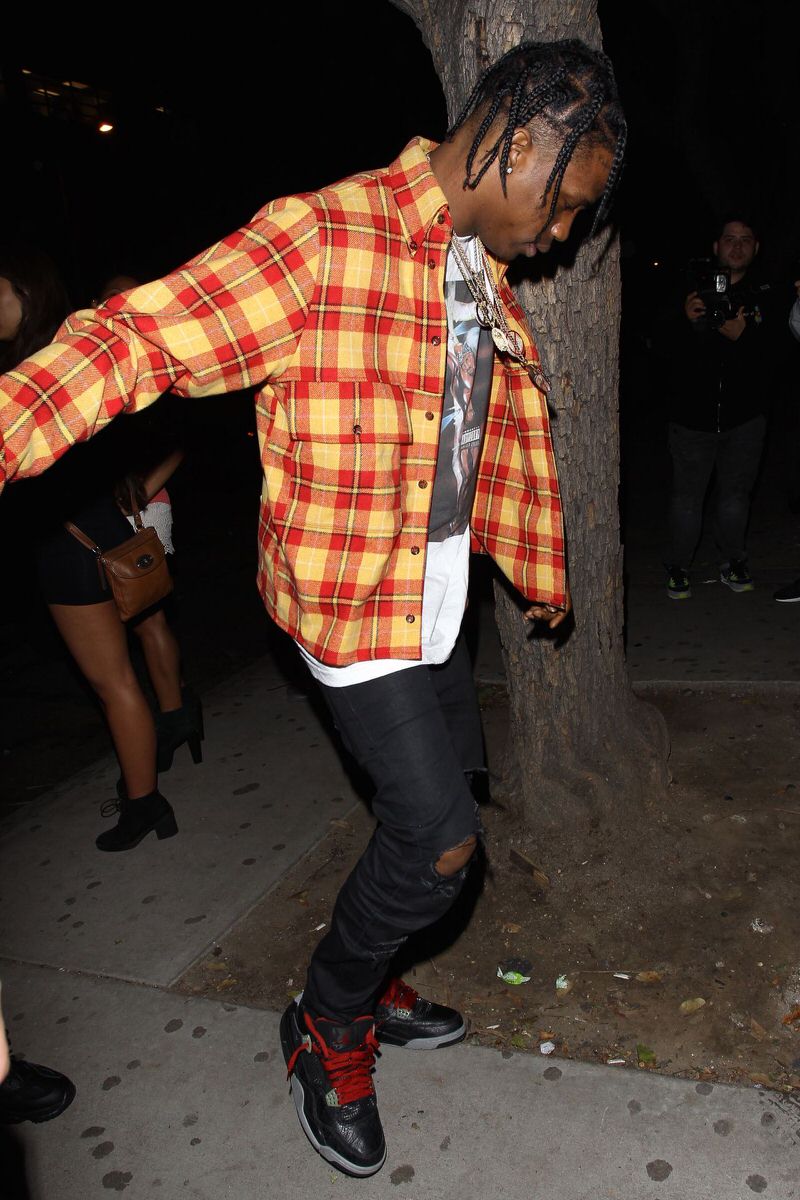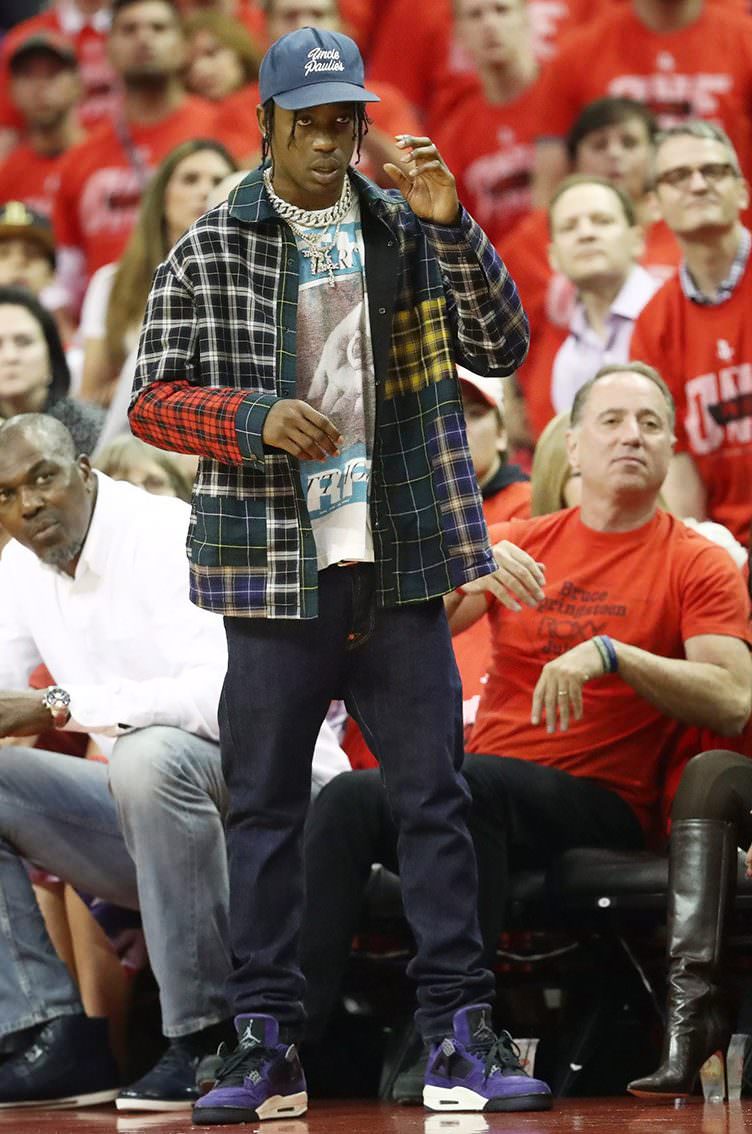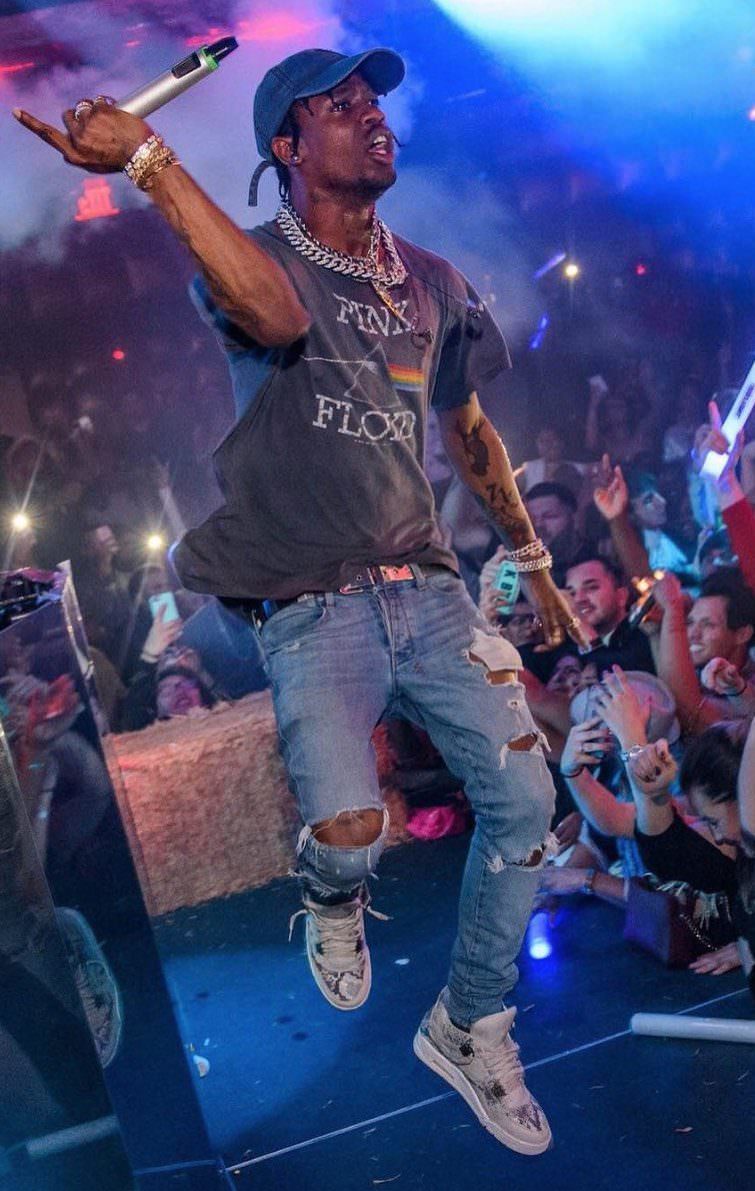 Proportionately Oversized
If there's anything in fashion that's not going anywhere anytime soon, it's the oversized look. And that doesn't mean just wearing something that's a size bigger than one would normally wear.
For Travis Scott, these silhouettes are slightly elongated, but proportionately tailored around the torso, so it's still practical and comfortable.
Versatility also comes into play here because this look can combine oversized jackets with skinny jeans and Jordan 4s, while cargo pants and a varsity jacket might even be joined with a pair of Jordan 1s.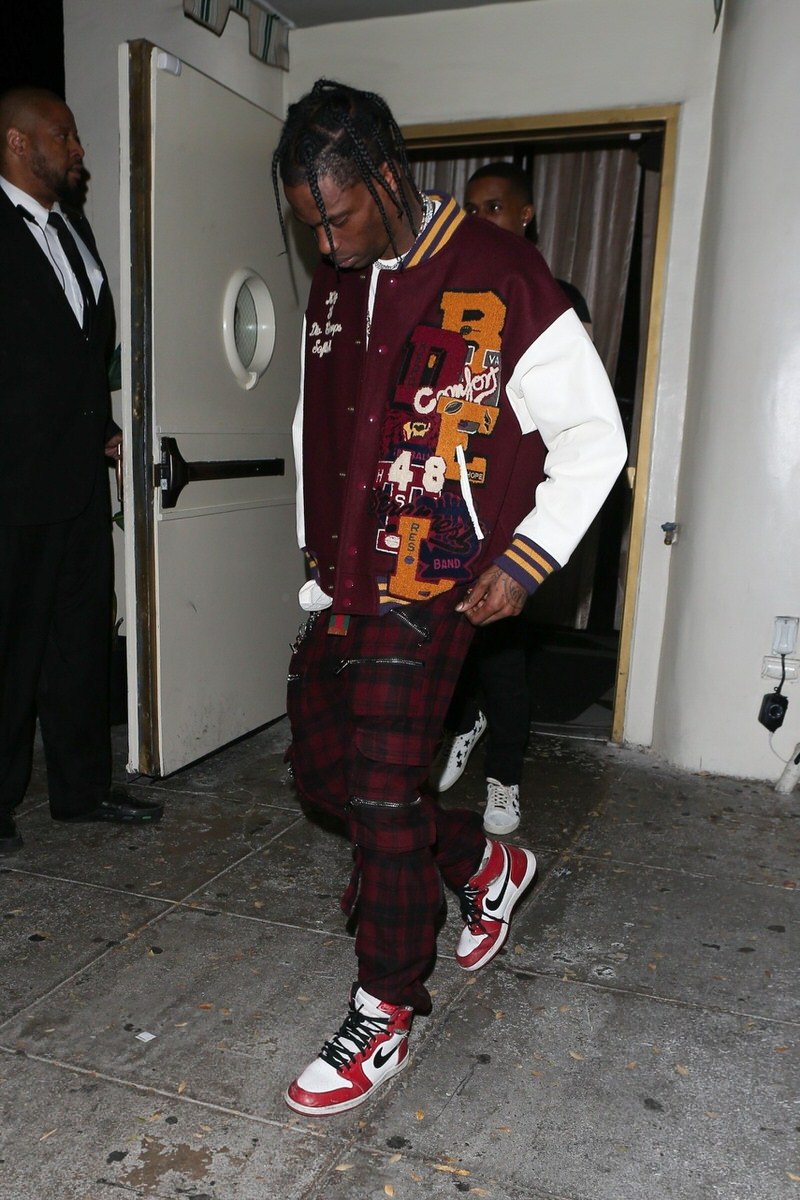 Miraculously Monochromatic
Even though Travis Scott has a special styling quality, where it is only he that can get away with some of the wardrobe combos that he puts together, it doesn't mean he's forgotten about the essential styling tips that continue to stay relevant.
When he's not wearing the oversized look or coveted grunge gems, he keeps it simple – wearing black skinny jeans and tees or even the double denim look.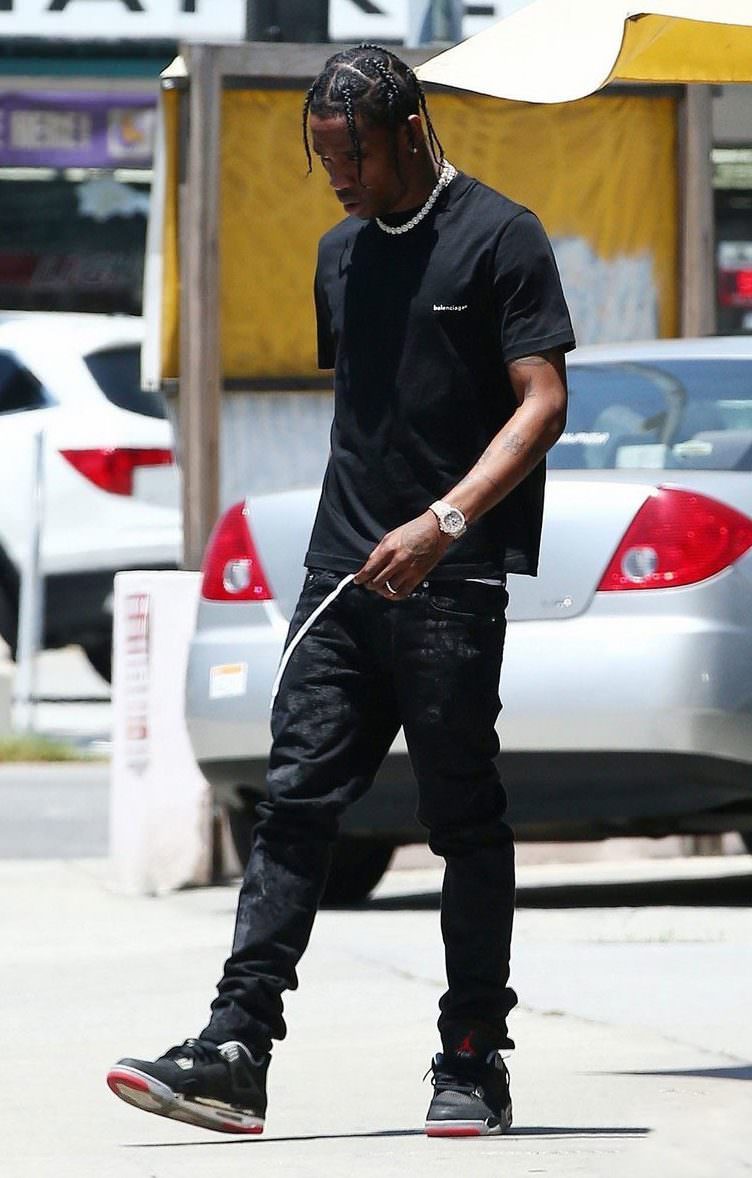 These mostly monochromatic pairings are united primarily with classic Jordan silhouettes and colorways, especially the Bred Jordan 4s, which unveiled from the Jordan vault this weekend. He also breaks out other classics, like the "Laser" variations, the "Emeralds," and even the Tinker Hatfield Jordan 3s.