In 1985, Michel Jordan began his reign. His Airness became a household name due to his jaw-dropping scoring ability, athleticism and immortalized can't lose demeanor.
Jordan also dominated without the ball due to his relationship with Nike designer Tinker Hatfield. Three decades and counting, Jordan Brand continues to go beyond the courts thanks to innovative technology and design from the best in the game — Tinker Hatfield.
The Vice President of Design and Special Projects has never shied away from pushing the envelope to provide the best shoes for the best athletes of the world.
The Jordan Trunner NXT React is no different.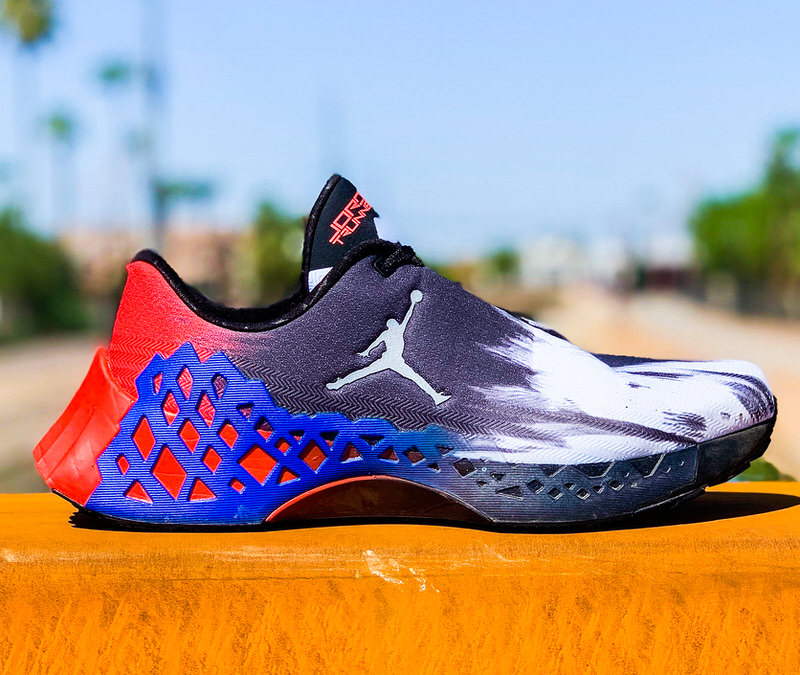 The Jordan Trunner NXT React is the latest from Jordan Brand that fuses the best of multiple worlds to create a one-of-a-kind experience. The shoe features Nike's ultra-comfortable React technology that's big on energy return. The traction pad on the outsole is engineered for tough environments while the upper keeps you cool and stable.
The Trunner NXT React was constructed with a woven upper and provides a cushiony experience thanks to its breathability and snug fit. In addition to that, the shoe features an exterior diamond-shaped cage for peak stability.
While the aesthetic of the shoe is intricate and enticing, the performance features are where the money is at for the shoe.
The enlarged backend was engineered to help accentuate the heel-to-toe transition with every step taken.
After running in the Jordan Trunner NXT React, the performance of the shoe proved to be top-notch.
Before running in the pair, I wore the shoe around for a few days to break in the React tech. Once I hit the streets, the shoe was everything it was designed to do and more.
As a runner, I prefer to have my shoes extremely snug, so the woven upper was perfect. The diamond cage on the exterior of the upper was a must-have after facing a few injuries in years past. However, the shoe is definitely heavier than other running shoes. Nonetheless, this is a great shoe for hill workouts, mid-distance runs (roughly 3-5 miles at a time) and agility drills.
You can snag a pair of the Jordan Trunner NXT React here.
We're excited to see what Jordan Brand has in-store for runners and their shoe-needs. Be sure to follow Nice Kicks and me, Luis Torres, on IG for more running content as I prepare for my first-ever marathon come February 2020.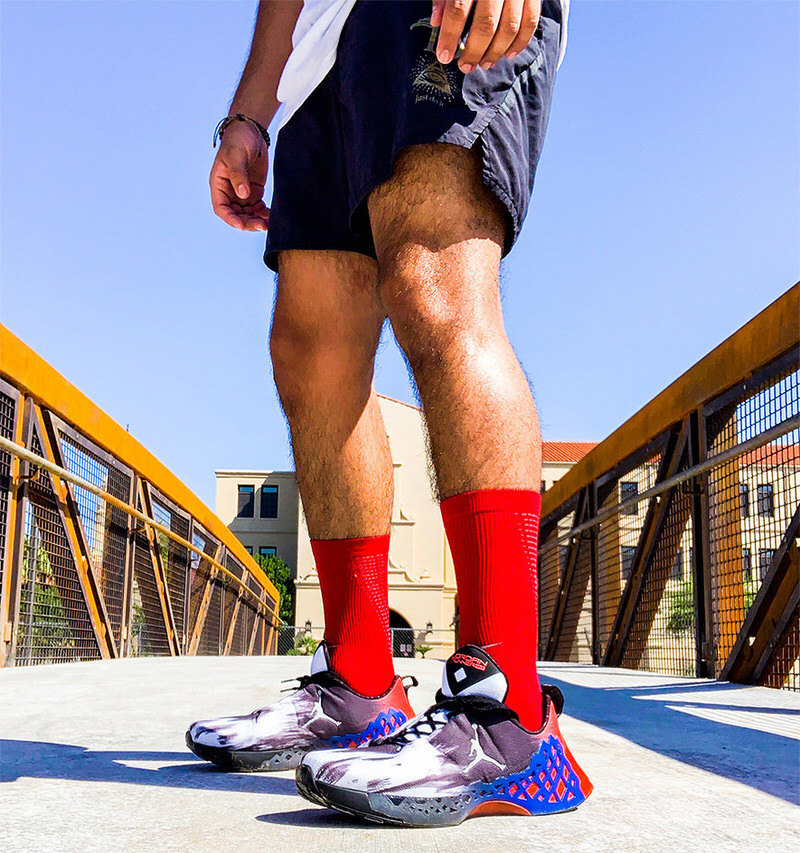 Big thanks to Marco Henry Negrete and Jordan Brand for making this possible.