Late last night, the Supreme x Air Jordan 14 leaked.
Seemingly styled after the brand's 2016 collaboration with Pelle Pelle, we couldn't help but remember the Supreme x Air Jordan collaboration that started it all.
Let's rewind to 2015.
Remastered retros had Jordan Brand doing the right thing in regards to a returned focus on quality control. Sadly, increased cost and increased availability slowed sales and hurt hype for the logo that had owned the sneaker culture for the better part of three decades.
While January has always been a slow sales month for sneakers, the following month in February would see a first for footwear.
Adidas – not Nike or Jordan – would win NBA All-Star Weekend.
In the Mecca of hoops, Kanye West would make his adidas debut with the release of the adidas Yeezy Boost 750 with an NYC Fashion Week presentation to match. The Three Stripes were on an upward wave while JB – and Nike for that matter – had the right to be nervous for pretty much the first time since Dee Brown put on Pumps.
Holding heritage and an Ace in their pockets, Jordan Brand announced their first collaboration with Supreme that autumn at a time where hype chasers and even longtime Air enthusiasts were becoming Boost Boyz.
Joining forces with the Jumpman, the most powerful brand in skate and streetwear took their long-time Nike relationship completely over to the realm of hoops. Not intended for halfpipes, only intended for full stunts, the collaboration featured three takes of the Air Jordan 5 ranging from Black/Red and White/Renditions likened to both box logos and the Bulls and a fresh "Desert Camo" colorway.
Modeled by Mike, a corresponding clothing collection saw the two parties joining forces more in the realm of Supreme but with plenty of Nike Air nostalgia.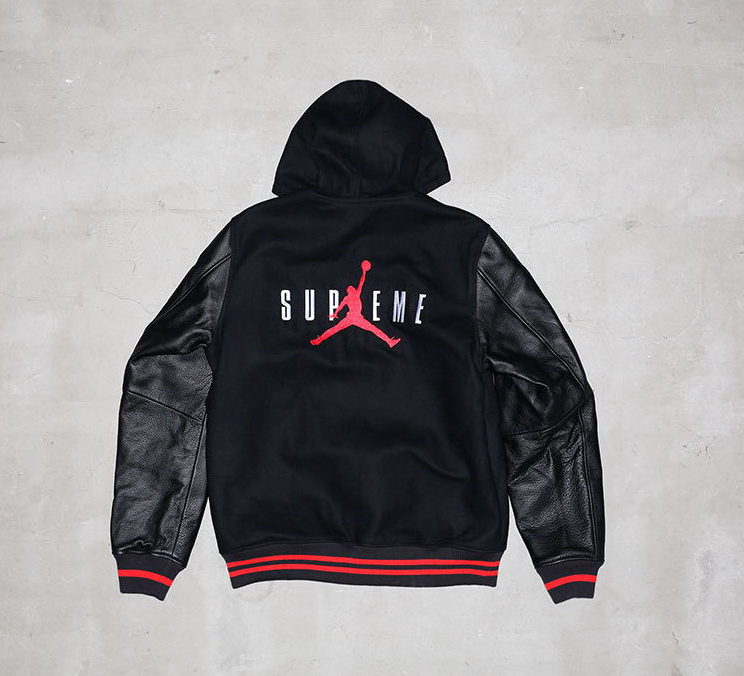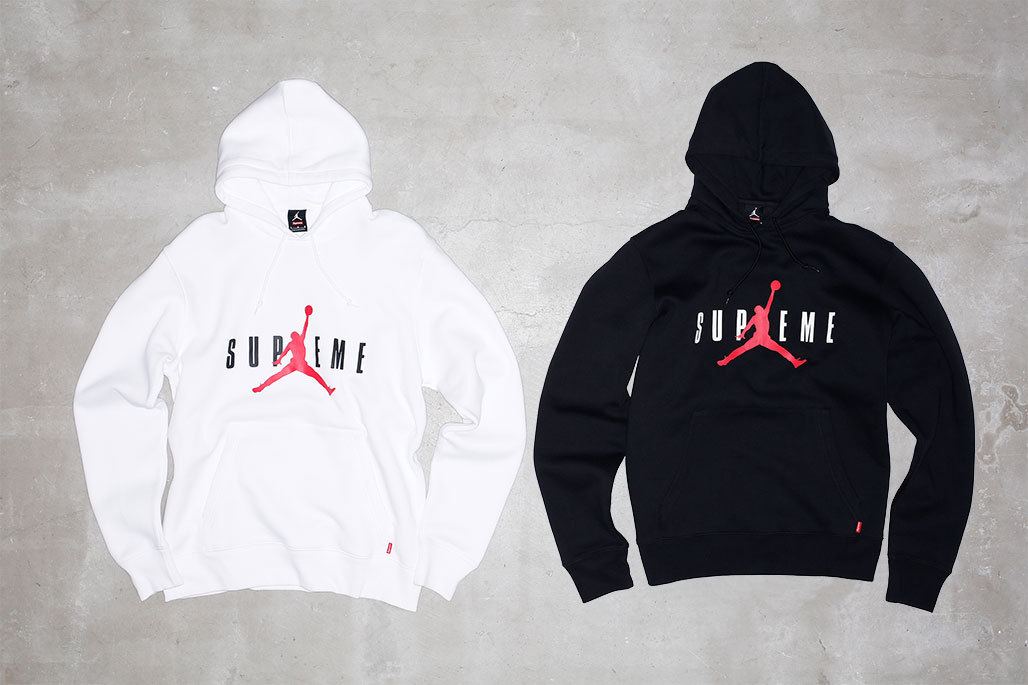 While some could say the clothes came and went, the "Desert Camo" Supreme x Air Jordan 5 still serves as a kneck-breaker nearly four years later.
In an era where hype fades as fast as it rises, the all-over Air Jordan 5s still hold clout.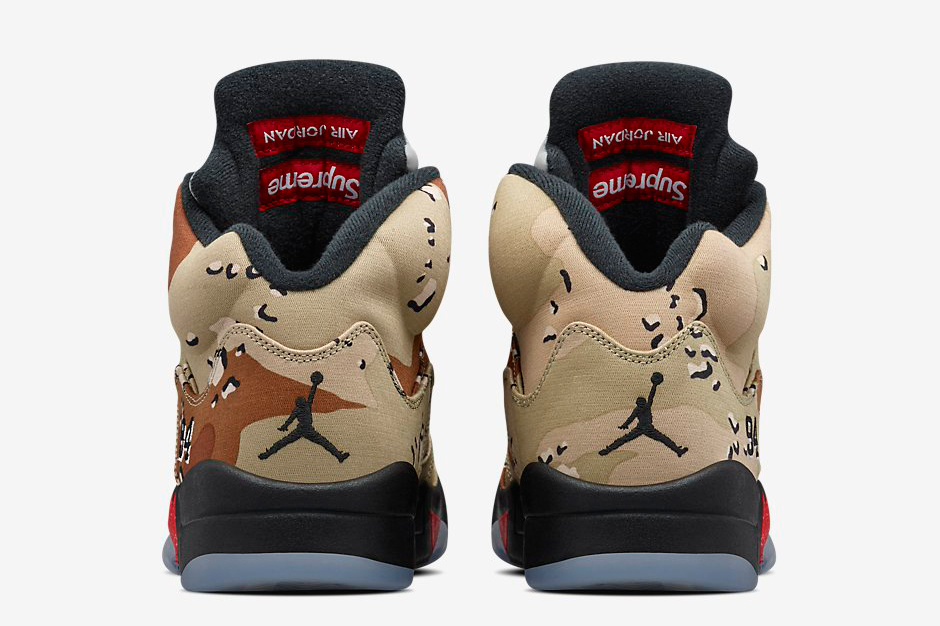 More importantly, in 2015 it gave Jordan Brand a much-needed hit.
In a year all but owned by adidas in the form of Yeezy, Ultra Boost and NMD, the Supreme x Air Jordan 5 cracked the top 10 of our best of list and has outshined all other Jordans from said year save the still sought after and incredibly influential "Shattered Backboard" Air Jordan 1s.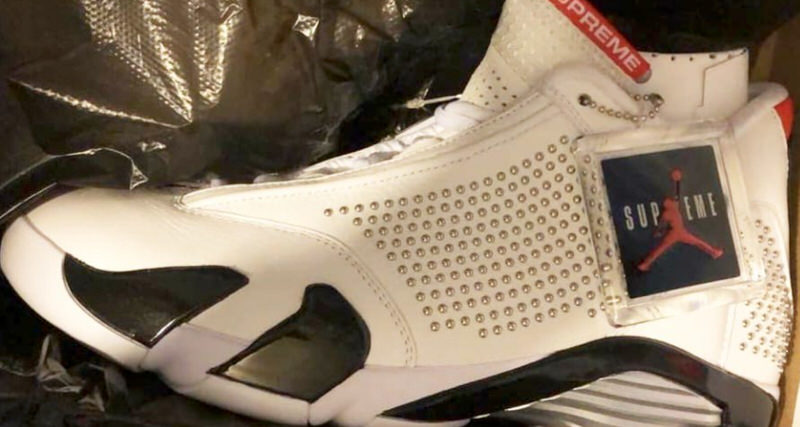 Will 2019's Supreme x Air Jordan 14s repave the same trail? Only time will tell. Both Jordan Brand and Supreme sit as titans in their respective fields with the ball back in their court in regards to popularity.
Because of the latter, they have the room to take a risk like dropping a bedazzled retro.
Just as they should.
See how celebrities rocked the Supreme x Air Jordan 5 in the photos below.