On Saturday February 9th, 2019, Stephen Curry's Underrated Tour made its way to Phoenix, Arizona. The tour was designed to give high school players under three stars (much like Curry was) an opportunity to hone their craft and gain some exposure while doing so.
The Phoenix stop would be different as it would be the only city from the seven designated tour stops that would be an exclusive camp for women.
The camp started off with a panel featuring three successful women in different career paths to show the girls that hard work and dedication goes beyond the hardwood. Shaina Zaidi, the co-founder of TuMe beverage company; Monica Garnes, Division President of Fry's Food and Drug; and Kristen Gambatta, Director of Sports and Entertainment at Rakuten all voiced their journeys as successful women, their role models and the importance of perseverance and work ethic.
One of the perks of the camp was to work alongside Curry's personal trainer Brandon Payne. The opportunity to work alongside one of the great coaches of a future Hall of Famer was a once in a lifetime opportunity for the girls.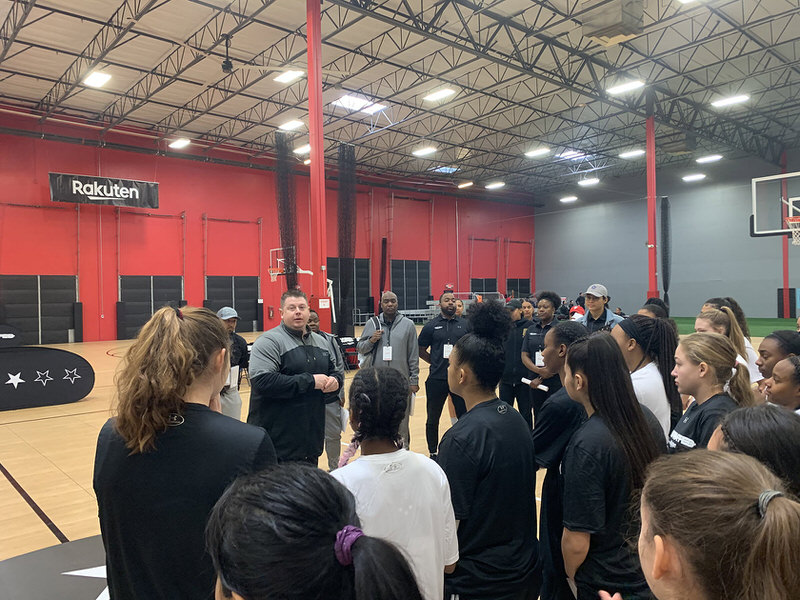 Janaya Berry, a guard from Buckeye High School, talked about the what it meant to work alongside Curry's personal trainer and other elite coaches.
"It's a great opportunity for us girls to be seen by coaches and coached by his own trainer," Berry said. "It's mainly about exposure. It's something a lot of us girls at these camps are lacking." Berry went on about the opportunity to work with Payne. "I'm excited to work with him. I don't know if it's nerves, but I'm really excited to learn from him and really grow my game," Berry said.
When it comes to sneakers, it's all about the comfort and aesthetic of the shoe for Berry. When she asked which female hooper deserved a signature shoe, she went with the GOAT.
"For me, it's about comfort and looks," Berry said. "I'm a big fan of Diana Taurasi. She puts the extra work and is always giving 110% on and off of the court. She's nice at basketball. She deserves her own signature shoe."
Dayanara Guerrero, point guard and captain at Fairfax High School, talked about the significance of the Underrated Tour and the design in making Phoenix an all-womens camp.
"Steph Curry is giving girls opportunities to actually do something big. It's amazing that he's giving us the chance to start from the bottom and grow," Guerrero said. "It gives a lot of girls the opportunity to show who they really are and the potential they really have," Guerrero added. "I know a lot of us don't really get scouted a lot. For me, I think it's a really good opportunity to show out and do the best I can."
For Guerrero, her sneakers have to adhere to her grit-driven style of play. "Honestly, I look for ankle support when it comes to shoes. I play rough and twist my ankles a lot. I need ankle support more than anything," Guerrero said.
* * *
Proceeding the panel, Payne instructed the girls to do fundamental stretches, a few warm-ups and other techniques. The girls separated into six teams and ran the courts at the Arizona Sports Complex facility. For the next several hours, coaches, Payne and parents spectated and evaluated the camp attendees.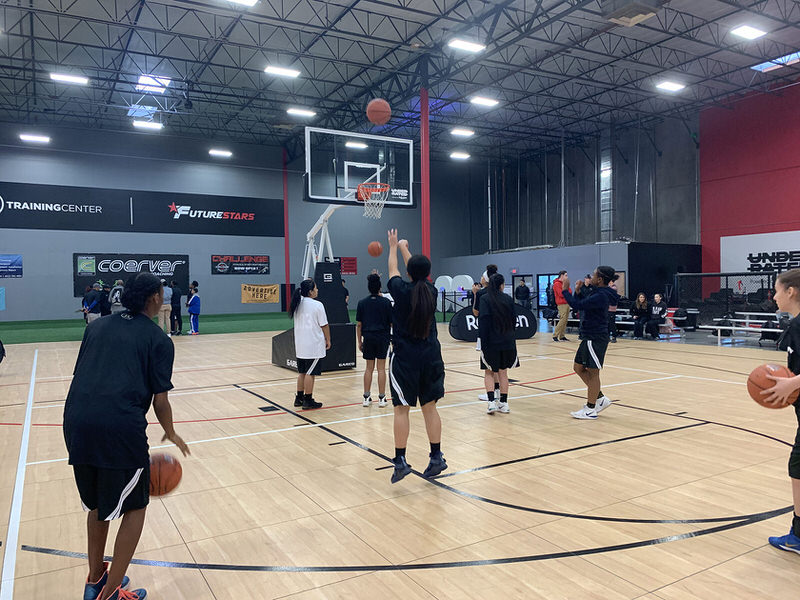 Saturday was an evaluation day as players would be called back on Sunday for a more intense and rigorous session.
The importance of camps like these are worth praising. A superstar such as Curry putting on an all-girls camp speaks volume to his character and commitment to the world of sports and women's basketball. At the end of it all, regardless of race, gender or background, basketball should be accessible to all at the highest level.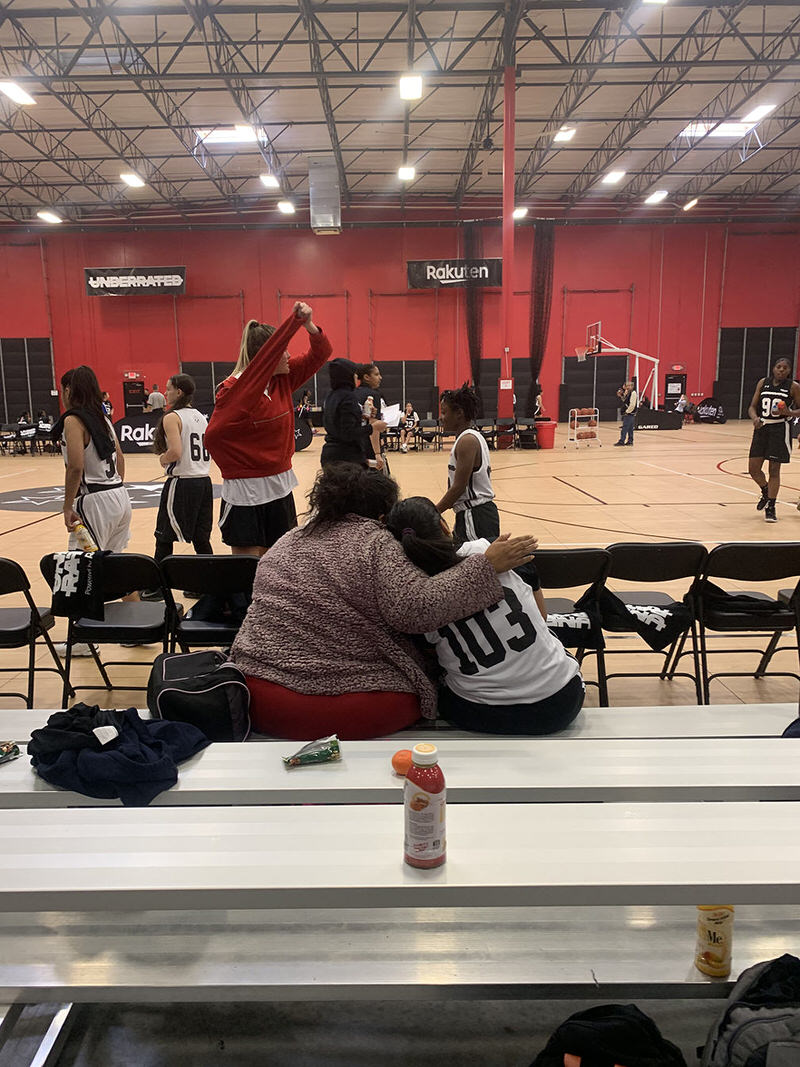 Huge thank you to Michelle Isaacs, Teradarin Bryson and everyone at Underrated Tour and Under Armour for making this possible.