John Mayer doesn't consider himself a "style guy."
He doesn't consider himself an expert in the industry that's answering the questions of followers around the world for how to dress. However, he is dressing to see what he can get away with, while creating combos that mix common folk essentials with a far out statement piece.
Over the year's we've witnessed the evolution of his style and how he's built one of the most eclectic wardrobes holding some of the most coveted streetwear essentials ever produced. Upholding a reputation such as his own collection is not dignified through quantity, Mayer proves it's about having authenticity, priority access, and an education that stems from observing some of the most established names in the business.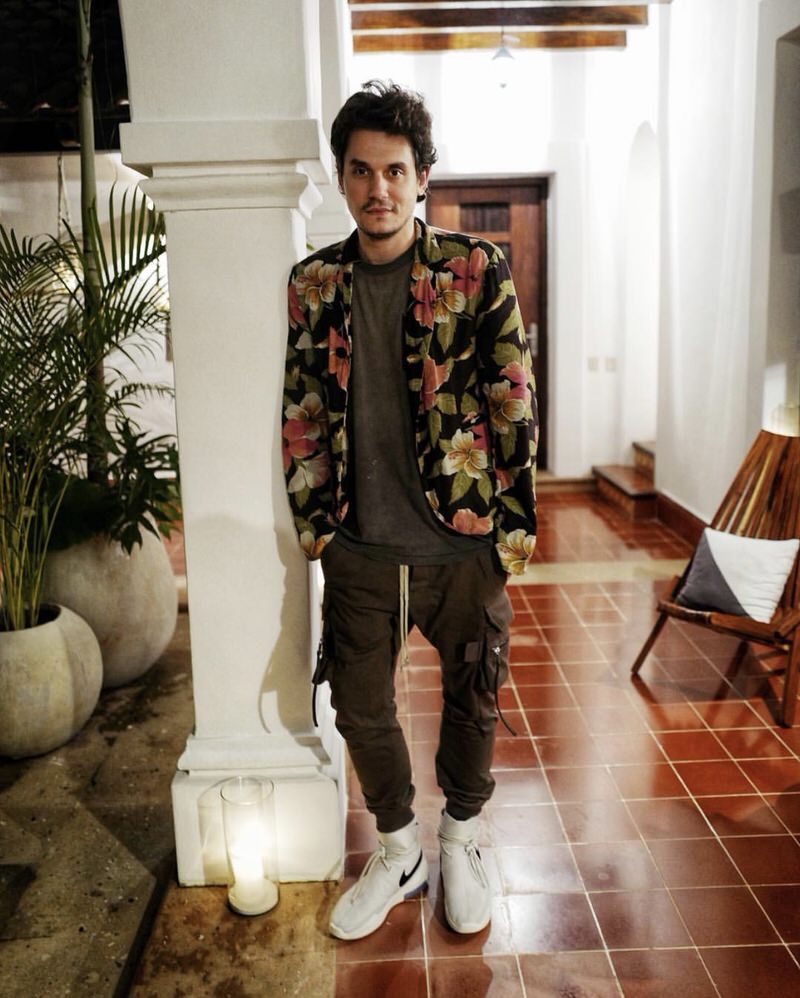 Through his journey of building his inimitable wardrobe, John Mayer has been strumming around the globe in some of the most unimaginable wardrobe assemblies that have been curated with intent and tasteful discretion. As eclectic as his style is, Mayer has admittedly invented his beyond words, yet nonchalant wardrobe through years of failure and dedicated time "figuring it out" in his 20s and 30s.
Furthermore, John Mayer maps out the steps he regularly uses and the definitive style statements that are incorporated into building his everyday kit that consistently leaves the style barometer cranked up to Spirit Level.
Far Out Daily Wear
John Mayer concisely summarizes his style as "far out daily wear." He wants to know what combos he can get away with and how he can bring forth balance to the silhouettes of the past and future. Aside from the times, where he appears as though he is this higher-power style guru that's perfectly existing between the style realms of heritage and contemporary, Mayer's style might be considered by most as something the Average Joe might wear.
However, that's not the case either. Introduced to visvim through a friend of a friend in 2005, John Mayer has since become a dedicated brand follower and is renowned as having one of the most profound visvim collections in the world.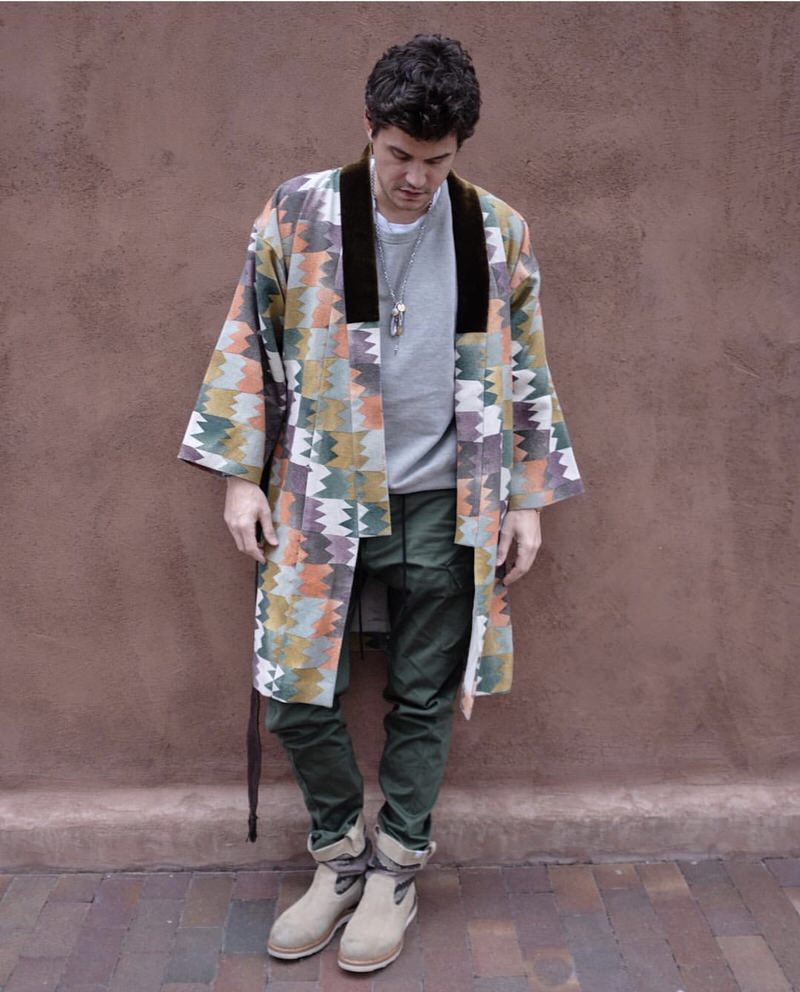 Back to a time when the cell phones of travelers wouldn't work in Japan, John Mayer began building his aptitude for one of a kind pieces, recognizing that everything within visvim brand founder Hiroki Nakamura's collection always has one differentiating element in each item that he makes.
Even in brand new condition, visvim essentials appear with a well-worn and broken-in feel that gives each silhouette its own character. Mayer preaches that, "a thousand scuffs make a new kind of perfect," which especially holds true for his collection of visvim sneakers and boots. He's even stated the shine on a particular pair of Seven-Hole '73 Folk Boots that he owns isn't from shining them, but the thousands of beer splashes and everyday wear, which have created a whole new kind of perfect.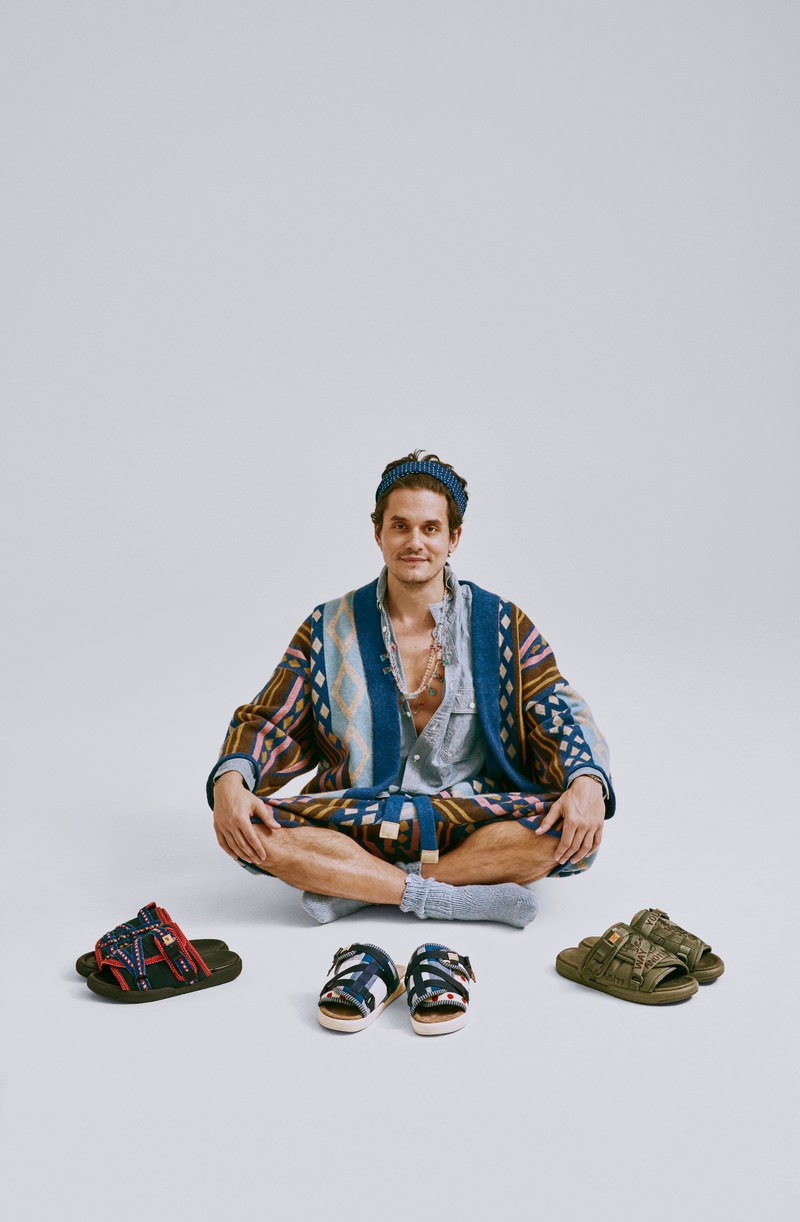 The "far out" reference stems from Mayer's integration of pieces that shouldn't necessarily go with the rest of what he's wearing, but somehow still work. Specifically speaking, this would be where his assorted collection of robes comes into play.
And not just visvim. He's obtained some of the most grailed offerings from the likes of brand's like Kapital and up and coming LA label Camp High.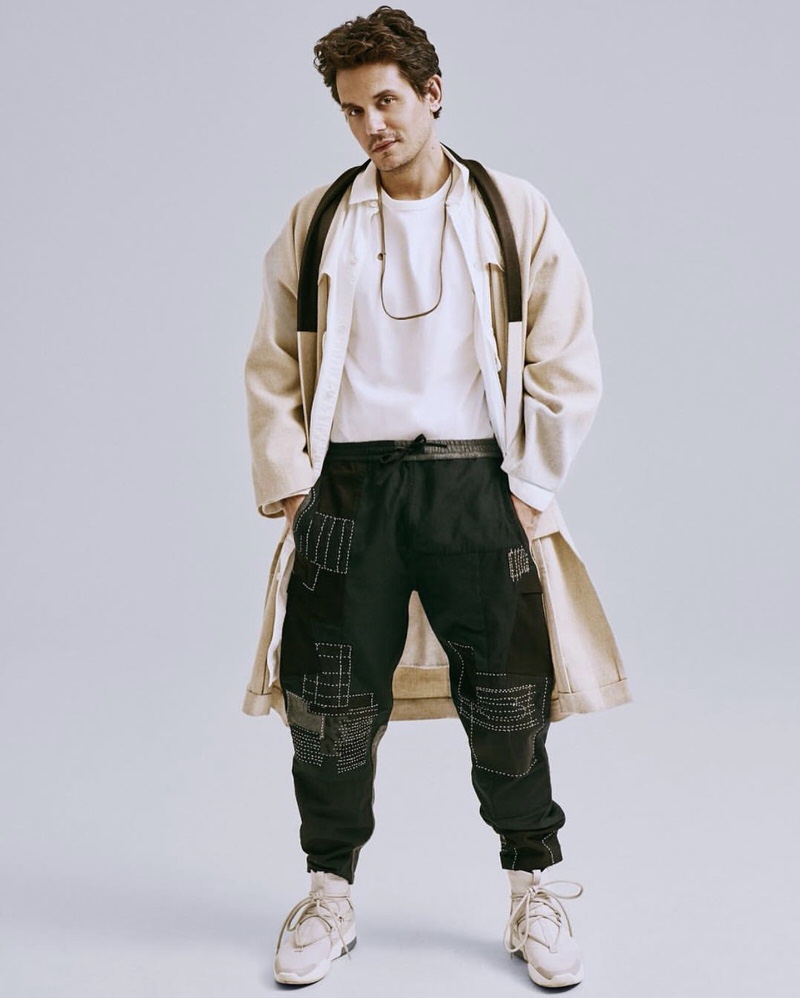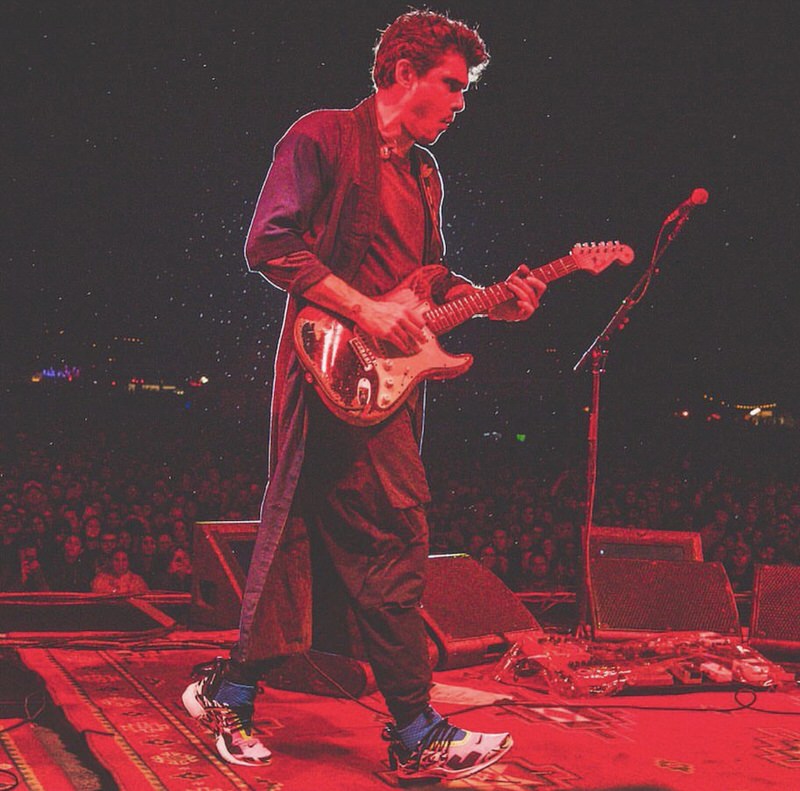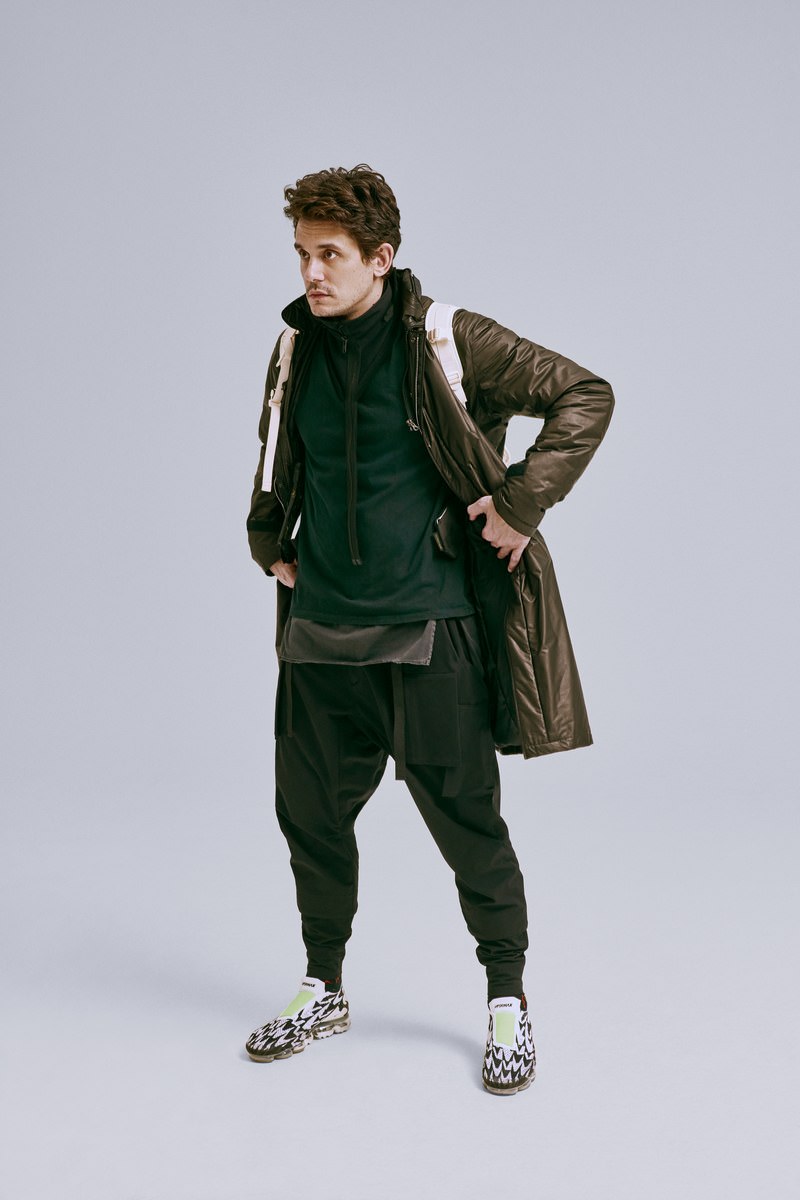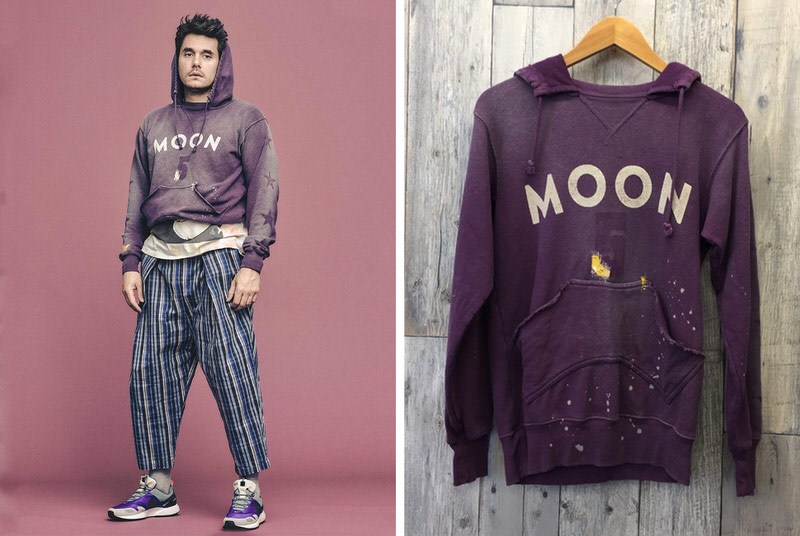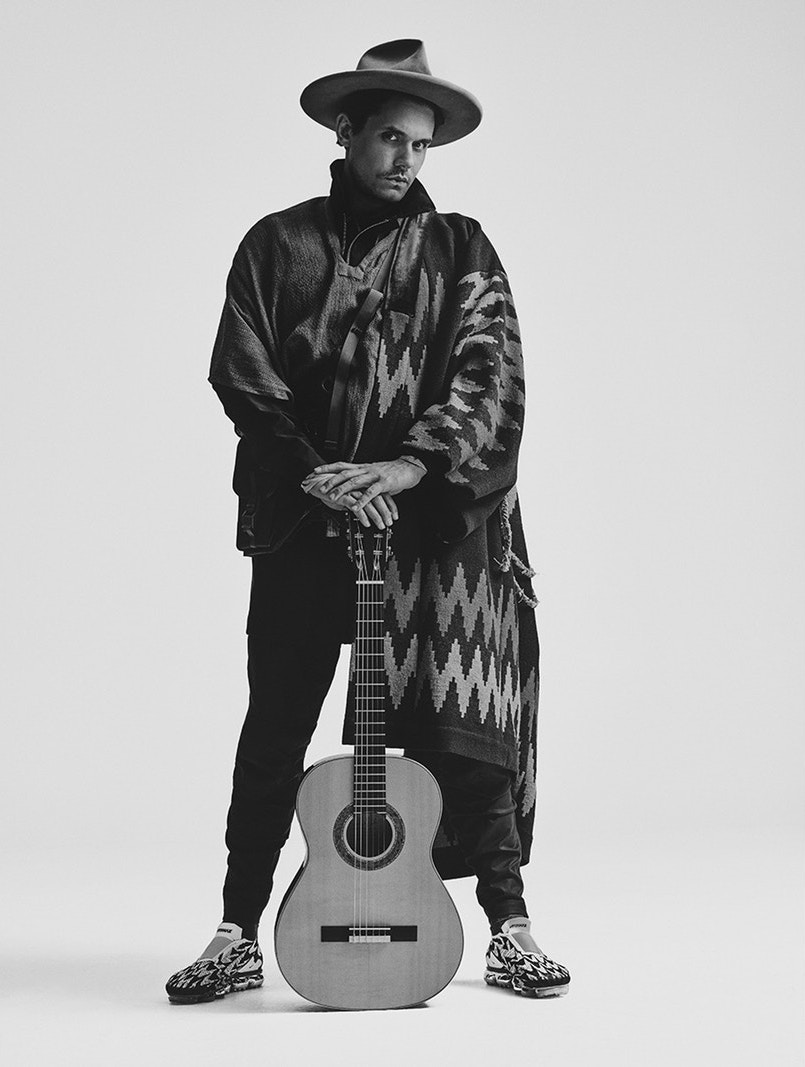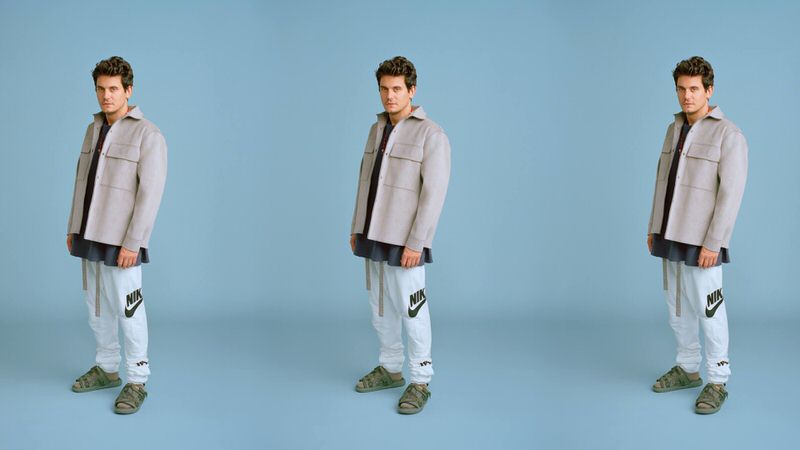 Point System
John Mayer is a "buzzer beater guy." He doesn't want to win the game by ten points. He'd rather have it come down to the final second of the game and pull off the win. To his style credit, it's more compelling that way. His daily routine of picking out clothes for the day revolves around a point system with ten points that his wardrobe is allowed to add up to. And in the instance that he busts out a robe for the day, that's an easy six-pointer. According to Mayer, a robe doesn't fit spiritually with the description of a jacket, but it's so exotic that it takes up most of his allocated points.
When he chooses to put an emphasis on his bold looks, he validates that it's easier to stick to simpler options that neutralize his wardrobe, like jeans and a t-shirt. He's also revealed that some days he doesn't even have to use all ten points, mentioning that eight or nine points will sometimes suffice, which is something he believes comes with maturity.
John Mayer's in his 40s and he accepts that he's had plenty of fashion flaws over the years. Not only does he want to continue to keep pushing the envelope, but he wants to push it so far that he still fails maybe one out of every ten tries.
He encourages people to make mistakes in their 20s and 30s and reassures them they will have an idea of what looks best on them. At the end of the day, he's just a guy that buys a lot of clothes, who's figured out his own code for what works, recognizing that there are certain combinations that make us feel a little bit better than we did before.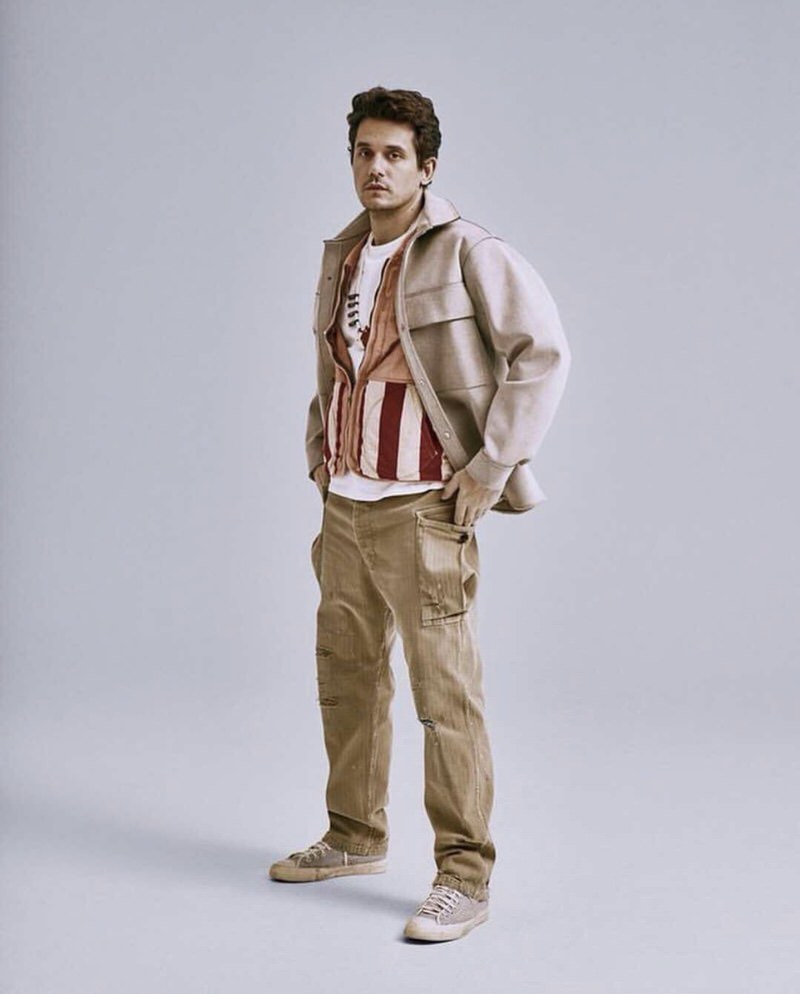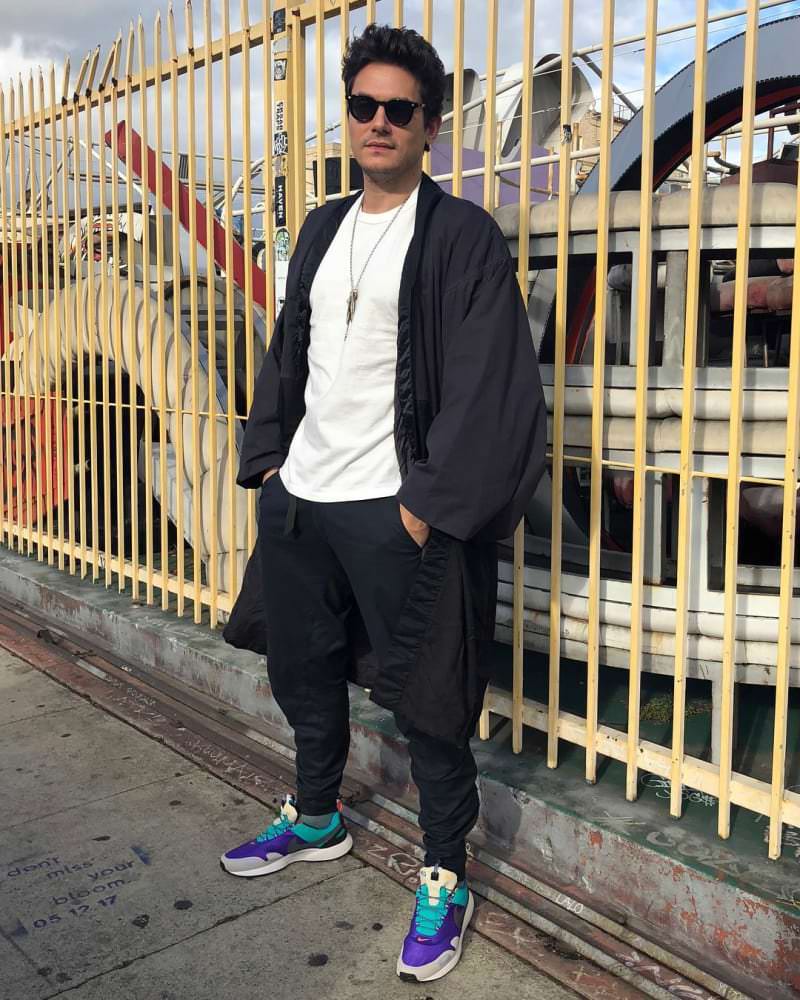 Anchors of the Outfit
Most people see shoes as the highlight of the outfit, but John Mayer believes they are anchors – a stabilizing force.
If anything, he'd like to see more repeats. Wear the same thing over and over until its so worn into the ground that its broken in effects forms a completely new appeal.
Mayer also confesses that your style is getting somewhere when they can say, "that's a John thing to wear." Of course if your name isn't John, then you just have to understand the idea that if you wear more repeats, then those who see you regularly begin to associate those pieces with you and your style.
However, if you wore the things that John wears, then your own style barometer might also be consistently idling at Spirit Level.