You remember that time Gilbert Arenas went wild in Staples Center?
No, not when he gave Kobe 60 because Mike D'Antoni cut him from Team USA.
We're talking about the time No Chill Gil hooped in Dolce & Gabbana sneakers.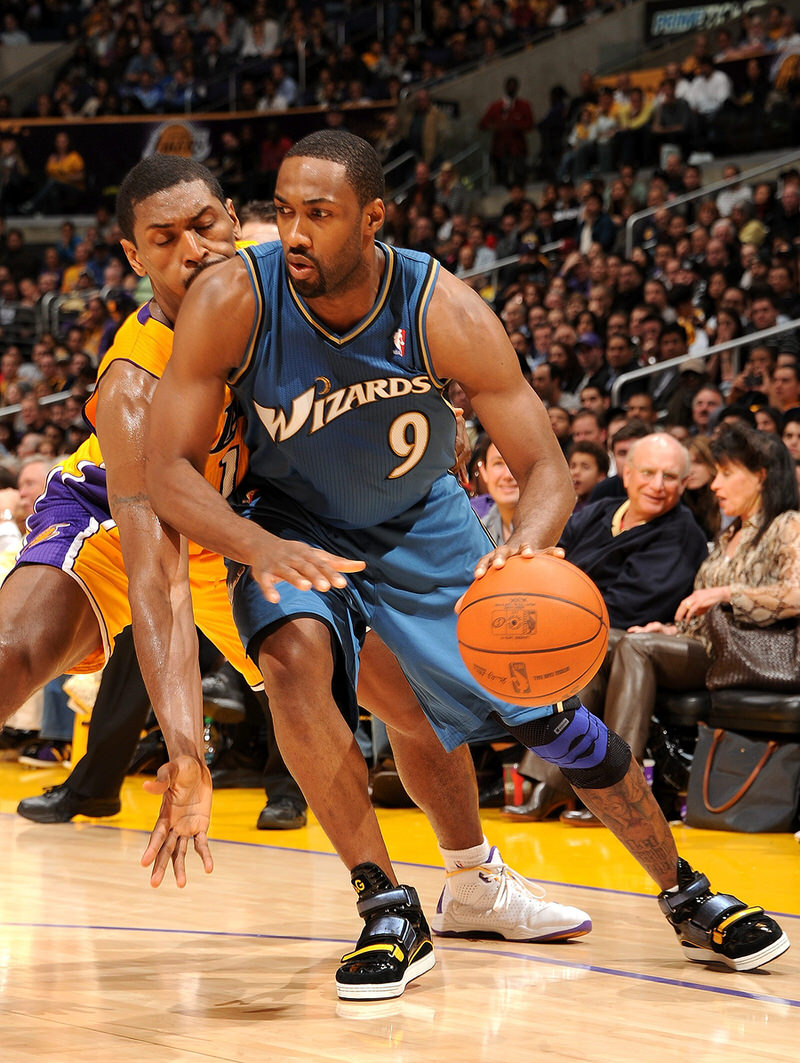 No longer with The Three Stripes, Agent Zero was a sneaker free agent going on a wild run that saw him play in everything from Deion Sanders Diamond Turf retros to CMFT Max Jordans.
"I didn't have a shoe contract at that moment so I was testing out different shoes," Gilbert told The Jump.
Headed home to LA on a Wizard road trip and now rocking #9, Gil was both a bucket and a jokester having already showed out against Kobe and company on many occasions. While most assumed Hibachi's designer kicks were copped earlier that day during a shopping spree in Hollywood they were, essentially, stolen.
"Nick Young came to the locker room with the Dolce & Gabbana sneakers on," as Gil recalls. "It matched the jersey. So, I just put them on!"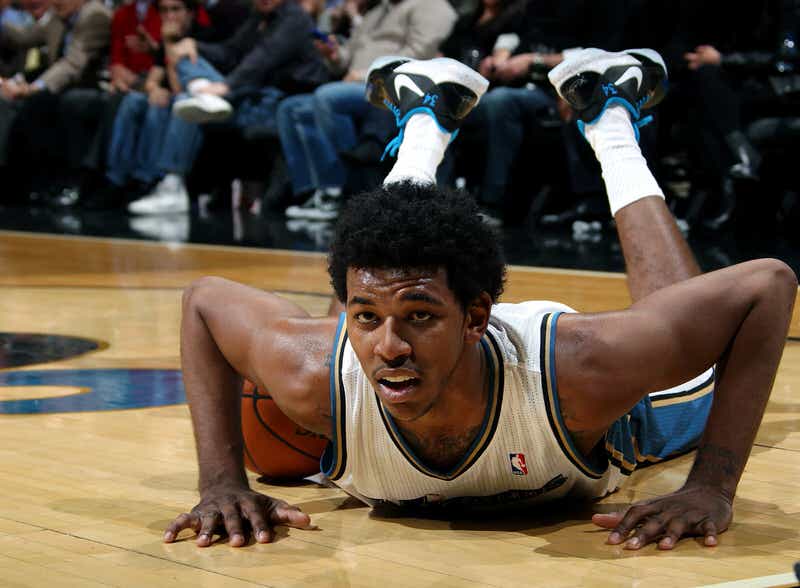 "I just took the shoes, put them on and just played. He didn't know until we went out to shoot around. I had regular shoes on during shoot around then we ran out there and I switched shoes."
At the time, the D&G Velcro Strap Patent Hi-Tops that Nick wore into the tunnel and Gil took during shoot around ran $395 according to Upscale Hype. As wild as shoe prices have become in 2019, that was absolutely nuts then.
Designed by Yong Bae Seok, the creative actually envisioned this lifestyle pair being worn on the hardwood. "Basketball players usually prefer laces," said Seok. "But even though I used velcro, I made sure the shoe was sturdy."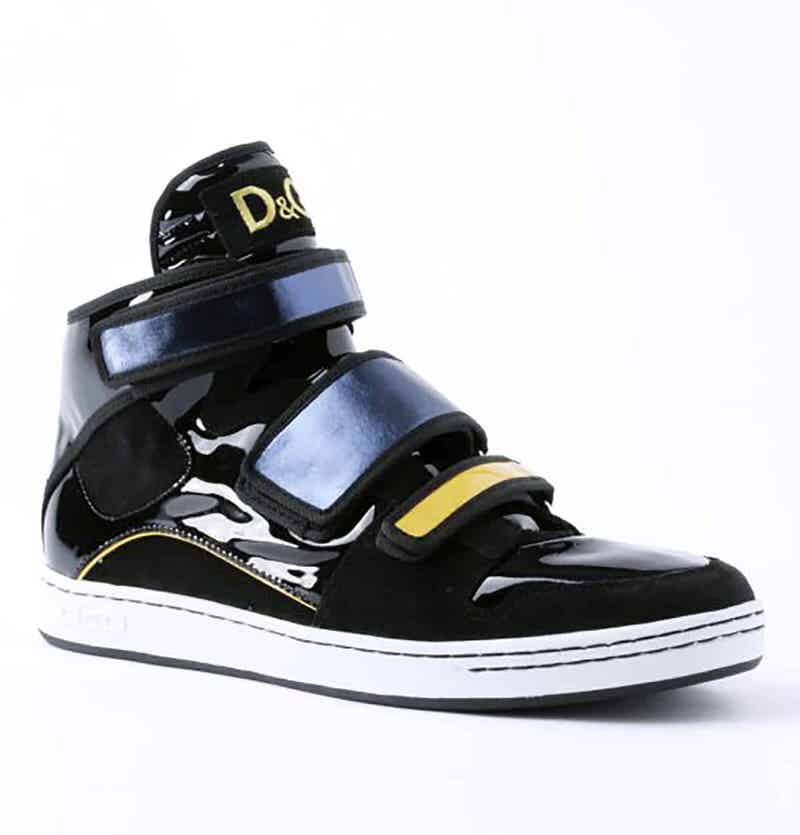 While Gil didn't go for 60 like he previously popped off in LA, he did drop 23 in the designer shoes. The Wizards were in transition, starting Gil and John Wall together alongside the likes of Yi Jianlian and a third-year player by the name of JaVale McGee.
Also of note? A maybe motivated Swaggy P came off the bench in his Kobe V iDs back home, leading the team in scoring with 30 points.
Still, despite P's 30 or Kobe's 32, everyone will still remember Agent Zero playing a whole game in D&G sneakers that just happened to be stolen that shoot around from Nick Young.