Today, Yeezy Season 4 takes place in NYC at a top-secret location that it seems no one outside of Kanye's camp knows. While we don't know where it is or what we'll see, there's a pretty solid chance new footwear will be shown for the first time. This is of course exciting for us.
Previous Yeezy Season shows have seen the debut of the adidas Yeezy Boost 350 silo as well as a range of boots and colorways of various models that we're still waiting to see release. As we await the Season 4 show, take a look at the shoes that have debuted at the first three shows.
adidas Yeezy Boost 350 & adidas Yeezy 950
Event: Yeezy Season 1 Show
When: February 12, 2015
On the feet of Kanye and many a model, the adidas Yeezy Boost 350 and adidas Yeezy 950 both debuted to the public eye at the Yeezy Season 1 Show back in February of 2015 at New York Fashion Week. The major moment for Mr. West and adidas saw Kanye's creative vision for clothing take shape in head-to-toe fashion, offering his take on grunge garb and stripped down sportswear.
adidas Yeezy Boost 750 "Light Plum" & "Chocolate"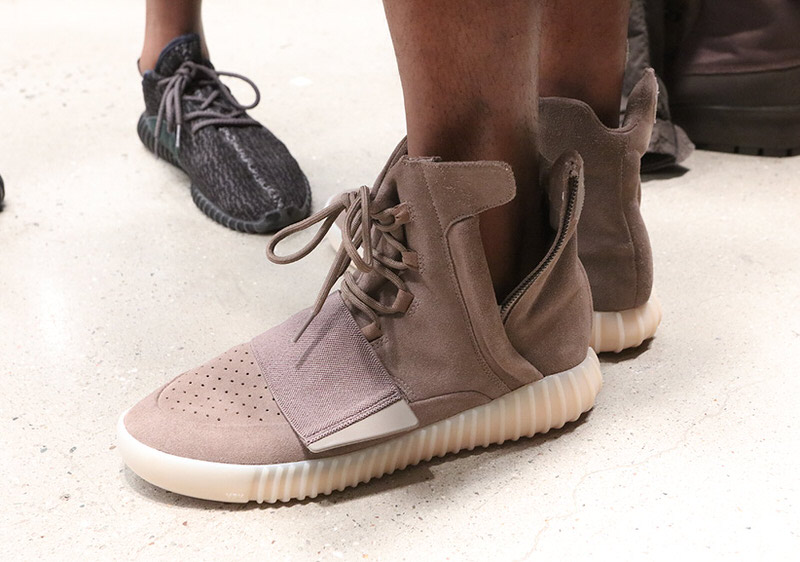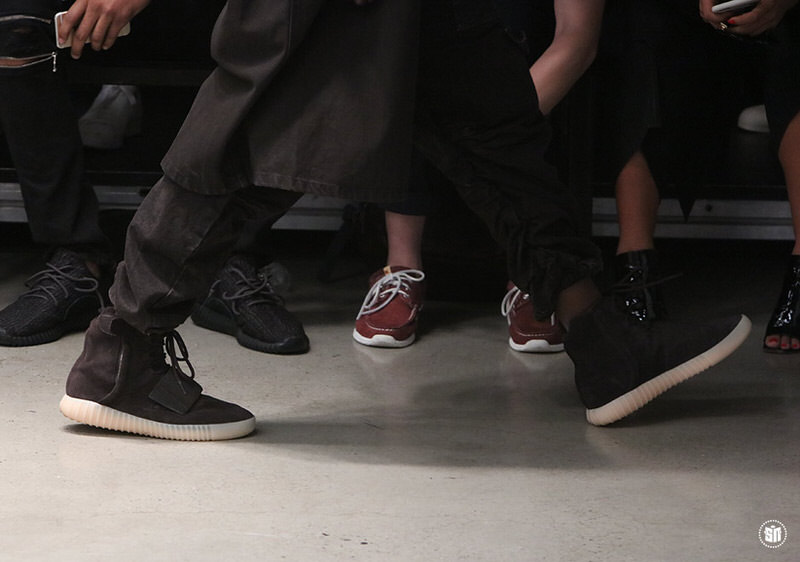 Event: Yeezy Season 2 Fashion Show
When: September 16, 2015
Yeezy Season 2 continued on with many of the looks launched in Season 1 but still managed to play with and push the palette just enough. The "Light Plum" and "Chocolate" 750s served as the highlight from the high profile show. Not too long after, T. Blake gave us a great look at the "Chocolate" colorway with a YouTube review.
adidas Yeezy Boost 1050
Event: Yeezy Season 3 Show at MSG
When: February 11, 2016
Initially seen during a series of pre-Yeezy Season 3 tweets from Kanye himself, the adidas Yeezy Boost 1050 was perhaps the most visible style at the MSG show. Worn by Young Thug and a handful of models, this update to the 950 features Boost cushioning — a first for boots in the Yeezy series. Kanye wore these at the 2016 MTV VMAs and they are still yet to release.
adidas Yeezy Boost 350 V2
Event: Yeezy Season 3 Show at MSG
When: February 11, 2016
Though partially previewed on Twitter leading up to the Yeezy Season 3 at MSG, the adidas Yeezy Boost 350 of said show/season got its first good look on the feet of Lil Yachty and other models. Like the "White" pair worn by Kanye before, the V2 350s see a different pattern on the upper while also offering stripe contrast on the grey pair seen above along with a Black/White makeup also seen on set.
Yeezy Season Crepe Boots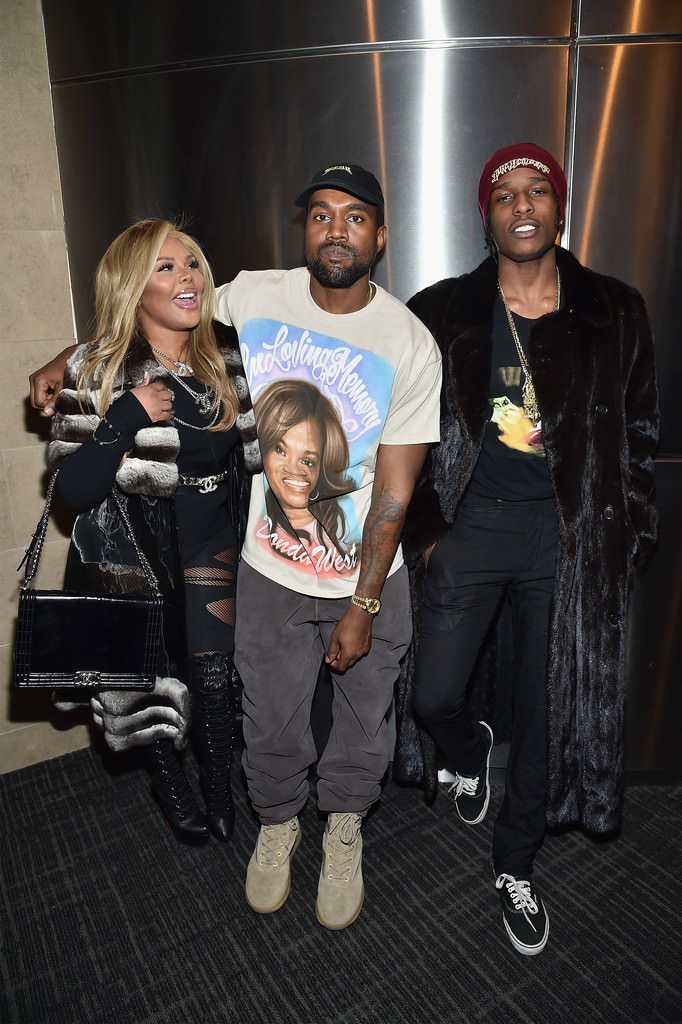 Event: Yeezy Season 3 Show at MSG
When: February 11, 2016
While many (all) of us sneakerheads were hoping for Kanye to arrive at MSG in something new of the Boost variety, he switched it up in the NYC winter and rocked a new pair of boots. Arriving with Lamar Odom (a G move, by the way), Kanye debuted the Yeezy Season 3 Boots in tan while models also donned a darker version. We were able to confirm with both adidas and Kanye's team that these are not made by the Three Stripes but are indeed a piece from Yeezy Season 3. Unlike other offerings, these have since released at retail.