LeBron James filling Michael Jordan's shoes is a topic that critics bring about every day.
While this storyline usually lives in the context of hoops, it's moved to the realm of cinema with the production of Space Jam 2 starting this summer.
For those old enough to remember or savvy enough to stream, MJ had famous friends like Charles Barkley, Larry Bird, Patrick Ewing and a slew of other NBA names in the original Space Jam. The King's cast, however, is looking thin as of late with news that both James Harden and Steph Curry are unable to be in the film due to sneaker contract conflicts and talk that Giannis does not want to be in the film because he's "not Hollywood."
We can bet Maverick and Bron are already wrangling in a slew of hoopers to make up the modern Monstars or simply have cameos. Even so, we put a list together of NBA players that we feel need to be in Space Jam 2.
Russell Westbrook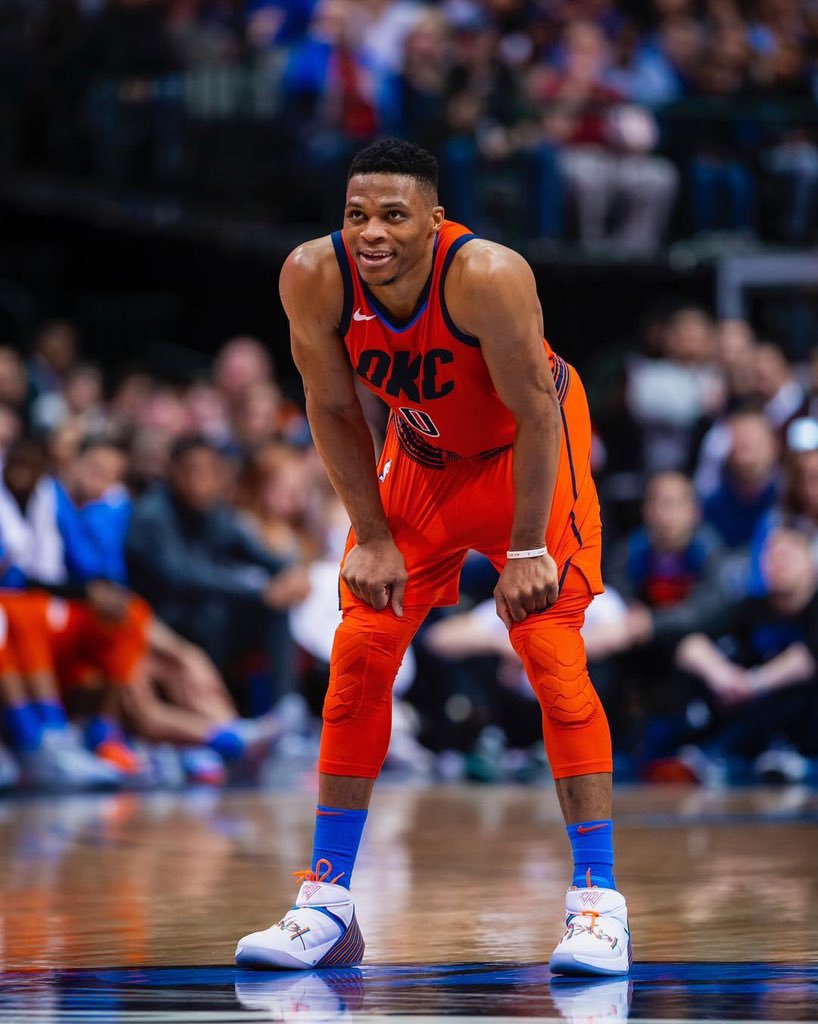 From his explosive gameplay on court to his enthusiastic personality and flai, The Brodie is a perfect candidate for the big screen. His Jordan Brand deal keeps it all in the Nike, Inc. family and even allows Mike to sneak in some savvy product placement.
Carmelo Anthony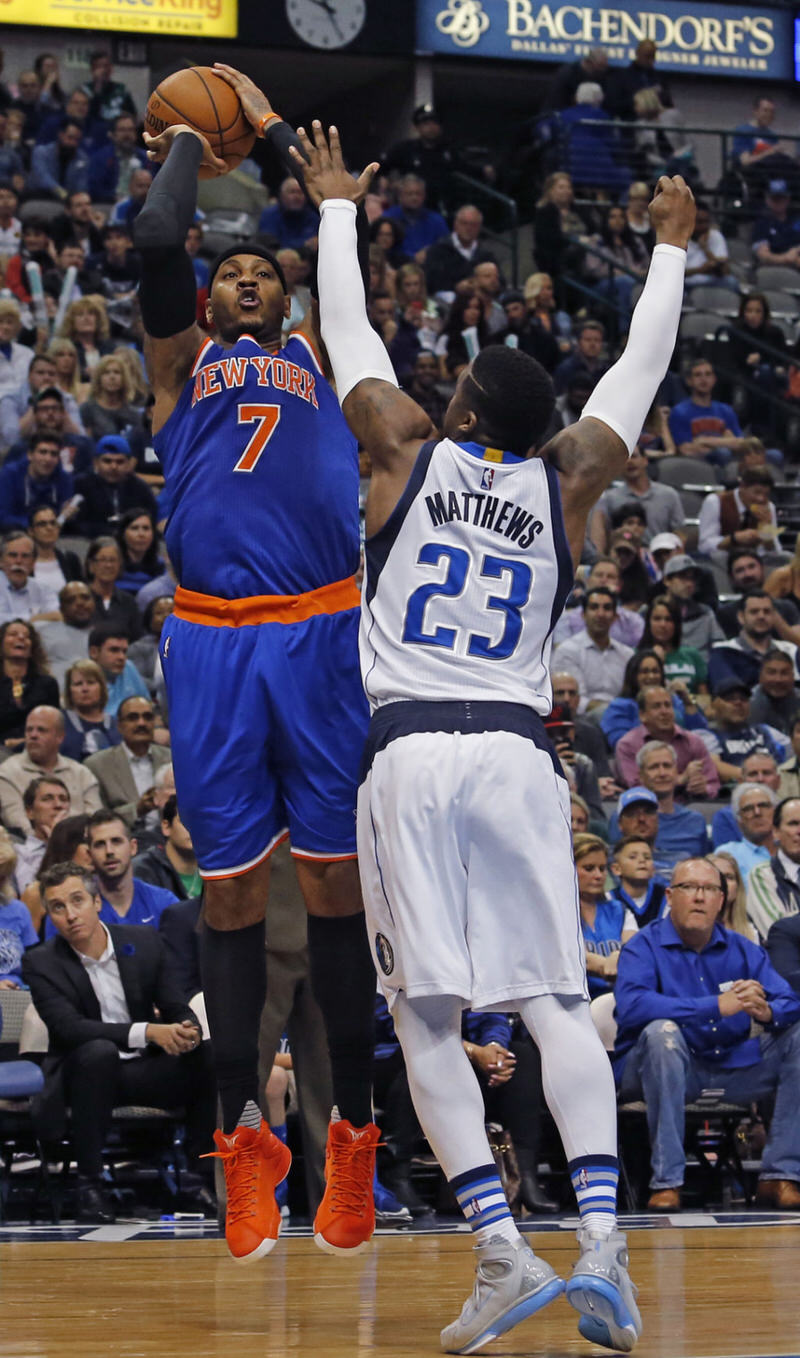 Being one of LeBron's best friends has its perks. Though Melo may not be on an NBA roster at the moment, he's still is one of the greatest shooters of all time and prime for the big lights. Always making moves and having some extra free time this summer, why wouldn't he say yes to a movie deal?
D'Angelo Russell
Proving the critics wrong with his leadership in Brooklyn, D Loading has showed that the Nets are one of the best teams in the rising East. From his clutch shots to his swaggy persona, Russell would be a great addition to the summer sequel's cast.
Paul George
With a short but stacked signature sneaker resume, PG13 has found his own voice in a very competitive league. George has solidified his place in NBA as a certified All-Star and even potential MVP candidate. Likely spending his summer in Cali already, we think it's time to team up with LeBron in LA for Space Jam 2 and maybe more.
Kyrie Irving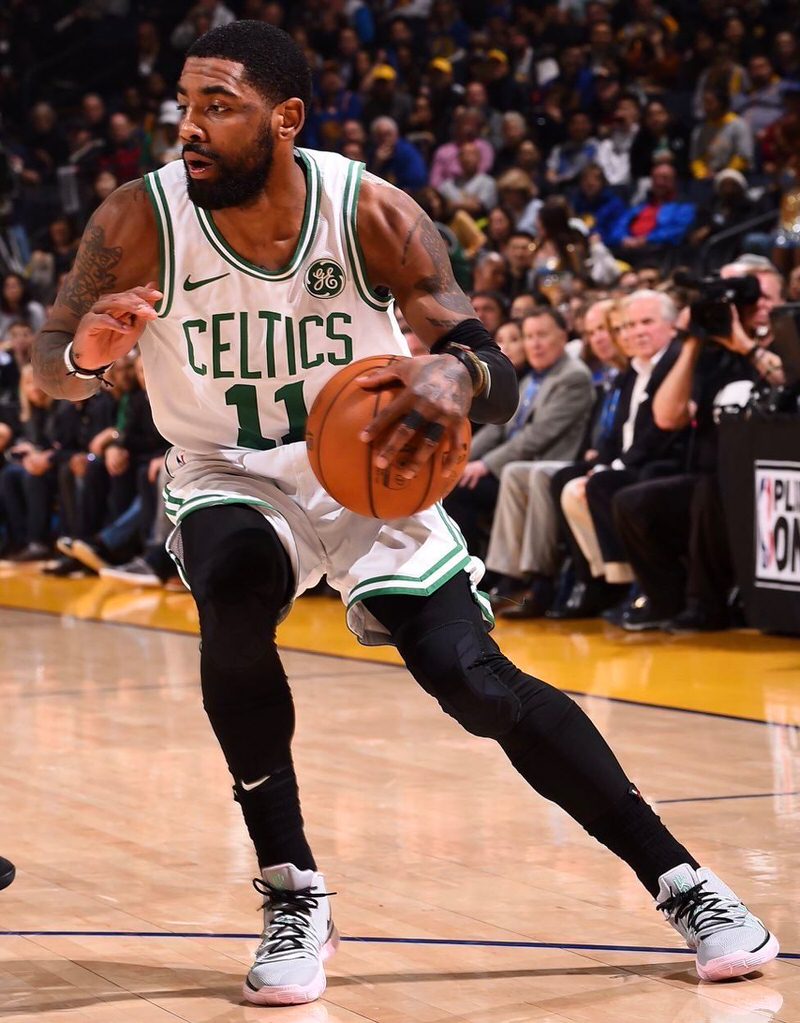 Last but most certainly not least is Uncle Drew himself. After forcing a trade from LeBron and the Cavs in late 2017, Kyrie has made it known that he's a star in his own right. Going up against LeBron on the big screen would not only add to box office success for the film, but after Irving's leading role last summer in Uncle Drew we know he can hold his own on screen.
Who are you looking forward to seeing in Space Jam 2 and will it live up to the original?