words & images // Nick DePaula: 
Little did Timberwolves fans know at the time, but rising forward Andrew Wiggins' move to break out an all-green pair of his adidas Crazy Explosives during the second half of the season would not only ignite the start of his scoring flurry to close the year out, but also signal his seemingly endless potential all coming together at once.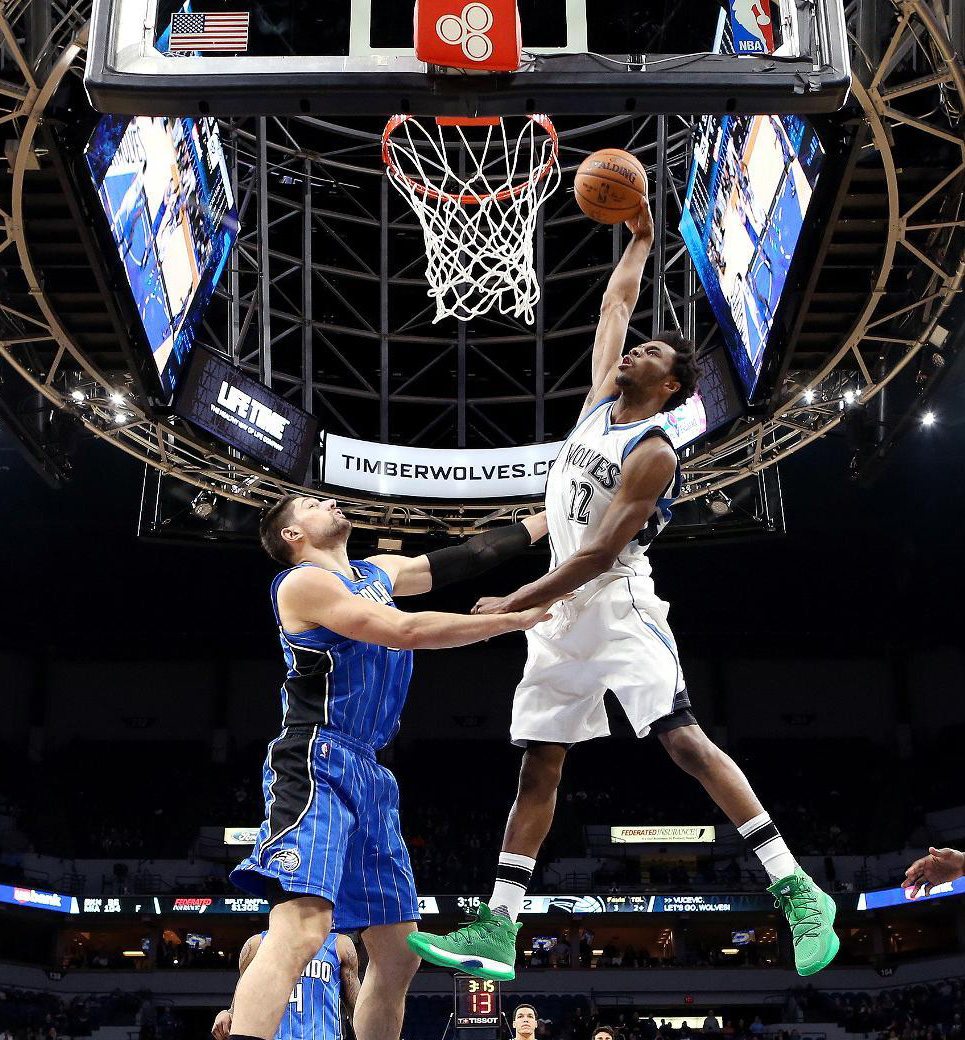 "I was on a roll," smiles Wiggins. "I was killing with those."
The roll stretched from the last game of January — with a poster on Magic center Nikola Vucevic — and spanned all the way through the close of the season. During the month of February, Wiggins went on to average 28.8 points per game on over 50% shooting from the field in the "Green Lanterns," as teammate Shabazz Muhammad dubbed them. Just before the All-Star break, he became just the second player in franchise history to drop back-to-back 40 point games.
What started out as just a player exclusive pair in the team's most minor hue of their color palette, the vivid green look will now also be carried over into Wiggins' shoe for this upcoming season, the Crazy Explosive 17.
With a fully knit collar for a more aggressive stance, the newest addition to the Crazy Explosive franchise also features a bold 'ANDREW WIGGINS' along the heel tab, just above his 'AW' logo icon that also slyly incorporates a Canadian maple leaf. He'll have both the bright green option, along with a more traditional royal pair with green accents.
In last year's debut Crazy Explosive model, Wigs took to Instagram to show off a similarly crazy explosive 720 dunk attempt. He says the new '17 version is already helping him feel more bouncy in his summer workouts, and he'll give the 720 another shot soon.
"Hopefully I can land it," jokes Wiggins.
Check out Andrew's exact size 16 player editions of the adidas Crazy Explosive 17 below.