As far as great Alfred Hitchcock films go — and there are many — his 1958 psychological thriller Vertigo towers above plenty others. Based on the 1954 novel D'entre les morts (From Among the Dead) by Boileau-Narcejac, the stylish film noir classic reverberates in cinematic history as the very first film to introduce the dolly zoom — an in-camera effect with brazen distortion techniques that largely aim to disorient.
It helped convey the central characters acrophobia or, better stated, his vertigo. The dizzying black and white haze is masterfully mimicked in sneaker culture thanks to END, the UK-based retail haven via its latest Vans collaboration.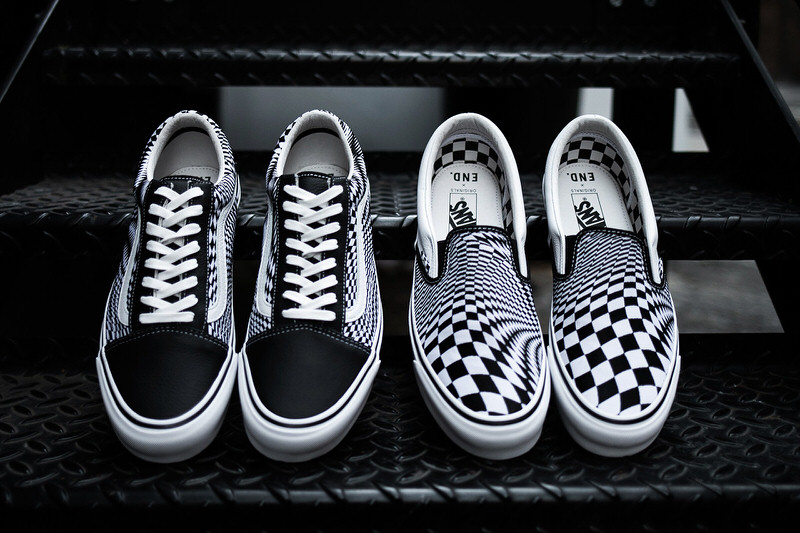 Be it direct or otherwise, through both a Classic Slip-On and Old Skool, END revitalizes time-honored cinema with this monochromatic set that bends borders and shape in a whimsical illusion of space and proportion. And while the theme largely overtakes the theatric pair, materials are far from secondary as leather paneling and pig-skin lining accentuate foundational canvas framing.
Stories as a center point of sneakers remain critical in balancing concept and subsequent design. END's Vans "Vertigo" Pack will release on December 8 via END Launches.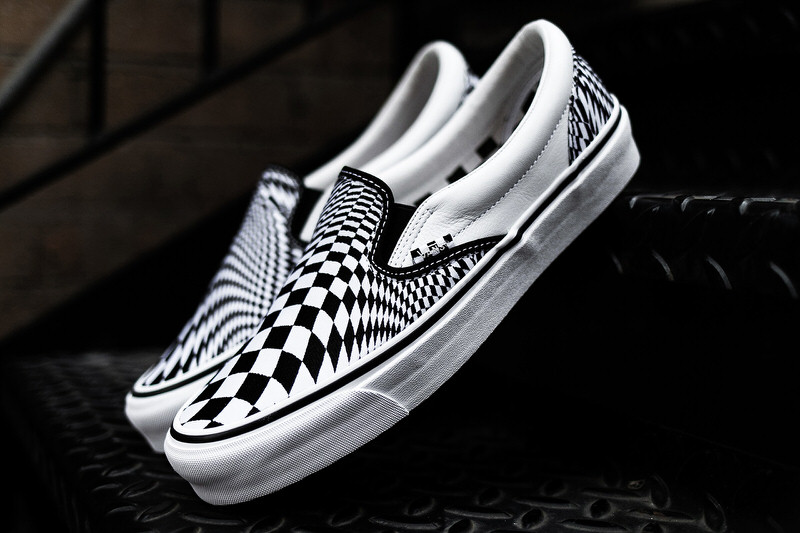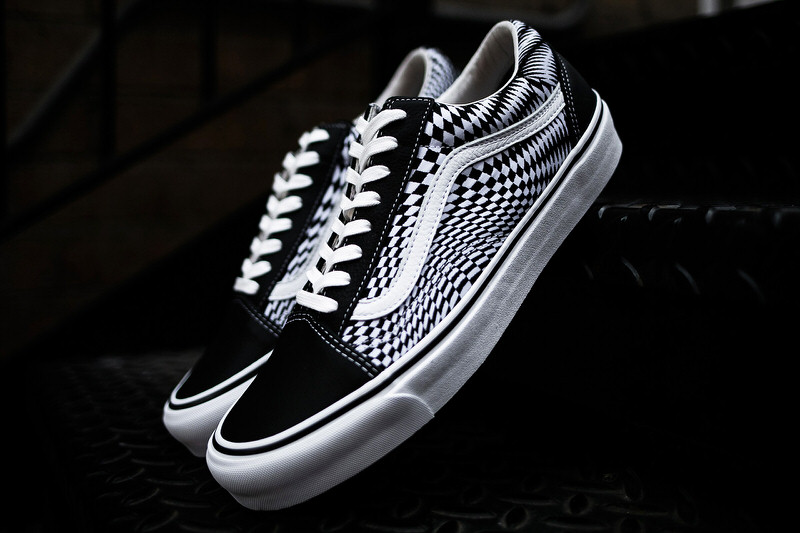 Images: Hypebeast