In 1997, before Derek Anderson ever stepped foot on an NBA court, he was in a meeting with a man he'd long admired — Michael Jordan.
Anderson had just finished his senior season at the University of Kentucky, wherein 1996, he'd helped the team win a National Championship. Anderson, though, only suited up for 19 games that year before tearing the ACL in his right knee.
Still, Jordan wanted to meet with Anderson for a new initiative he was starting. Years following Mike's signing with Nike in 1984, the company was giving the future Hall of Famer his own line. Jordan Brand, officially introduced at an event in New York City in September 1997, was to be an extension of what Jordan had long done with Nike. His signature shoes would be housed there, along with other subsidiary collections and a stable of athletes to carry the mantle.
Jordan saw Anderson as one of those athletes. The legend of Team Jordan was born soon after.
Anderson, alongside Ray Allen, Vin Baker, Michael Finley, and Eddie Jones were the original Team Jordan. This starting five would wear — but not be limited to — Jordan Brand player exclusives.
After being taken 13th overall in the 1997 NBA Draft by the Cleveland Cavaliers, Anderson played a total of 11 seasons in the Association and he won a championship with the Miami Heat in 2006.
But aside from his NCAA and NBA championships, Anderson was best known for his incredible PE collection.
Over the past few years, Jordan Brand has been releasing retros that bear a close resemblance to some of Anderson's most coveted pairs. There was the Air Jordan 5 Low Black/Red from 2016, a clear pull from Anderson's PEs of the same volition. Not terribly long thereafter, this year's Air Jordan 9 Black/Red took directly from DA's low-top pair from years prior.
Next weekend, the Air Jordan 3 "Katrina" is set to release to the general public for the first time. And, aside from its ties to the sweeping hurricane that devastated the Gulf Coast back in 2005, the pair is largely representative of an iteration Anderson wore back in 2003. But we need more from Anderson's archive. Here are a few we're hopeful for.
Jordan Jumpman Team 1 "Cavs" PE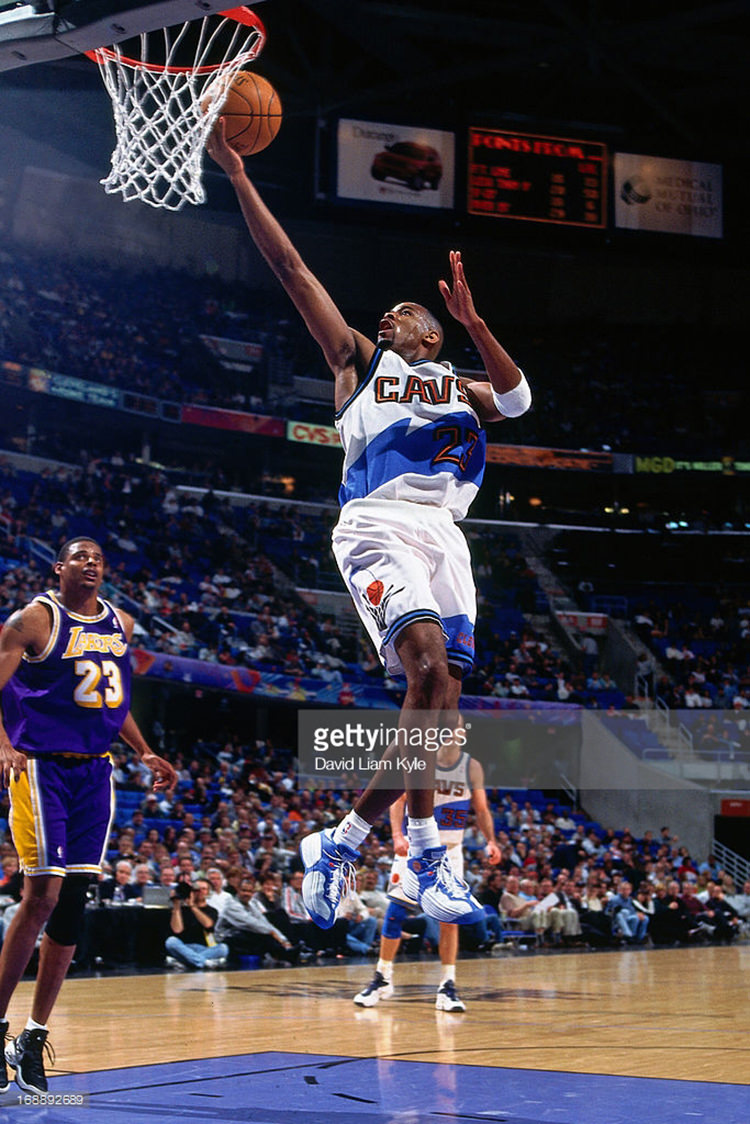 Widely regarded as the best Team Jordan shoe, Anderson might have had the very best Jumpman Team 1 with this home Cavs colorway. Following a retro with very little fanfare in 2014, and a few pairs sprinkled about thereafter, it's hard to gauge fan climate on the Team 1. It is certain, however, that DA killed with this vibrant '90s colorway that mimics one of the best throwback Cavs uniform designs.
Air Jordan 9 Low White/Red PE
During DA's days in Portland, in close proximity to that faithful Beaverton meeting with Michael Jordan, he would lace up some of our favorite PEs. This Air Jordan 9 Low PE impressed with its vibrant red patent leather and clean white upper, striking a matrimony with his Blazer home unis. You'd be hard-pressed to find anyone who'd turn these down for summer wears or court runs.
Air Jordan 4 "Heat" PE (2005)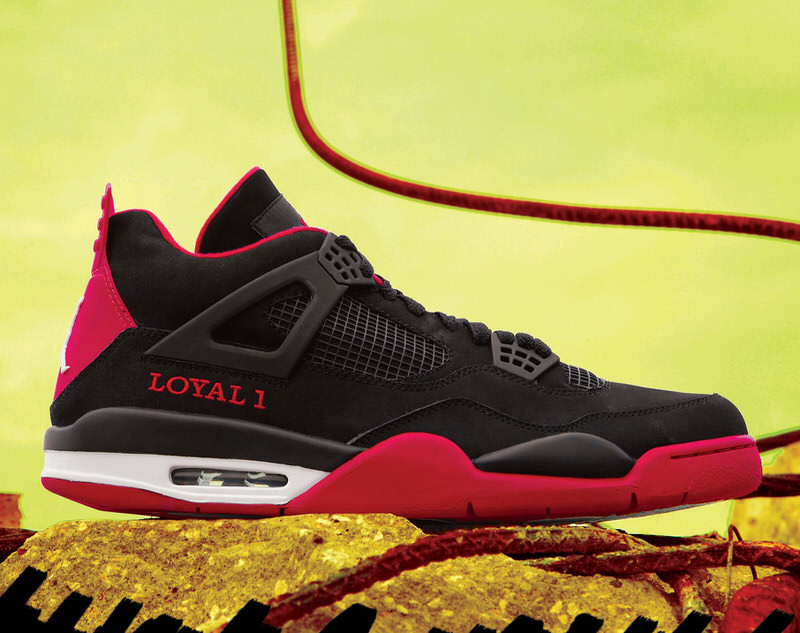 During DA's 2005-06 championship season with the Miami Heat, aside from hoisting the Larry O'Brien Trophy, there were lots of Black/Red retros to be adored. This one "Away" PE was similar to the "Bred" but not quite. Removed from Cement Grey accents, it's actually more "Bred" than the original. If there was ever an Air Jordan 4 PE that would register as a general release, this one might be it.
Air Jordan 2 Low PE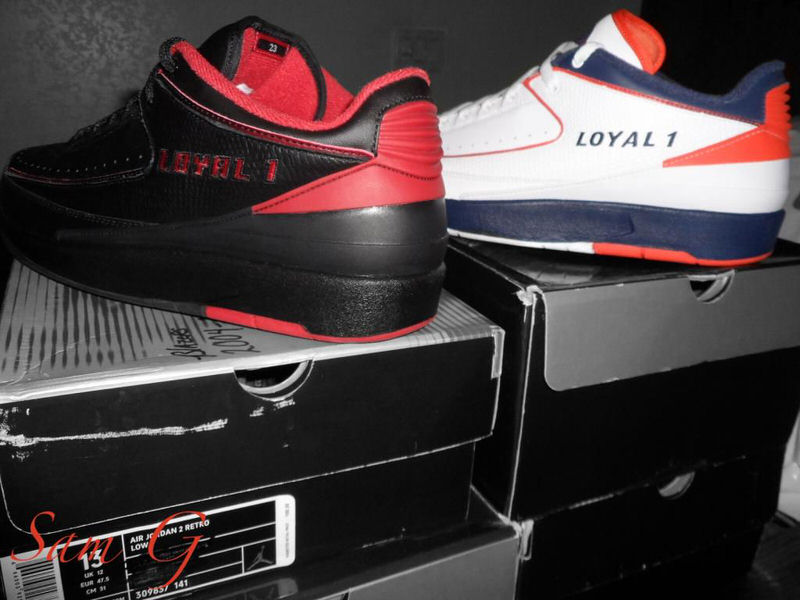 Sure, most aren't clamoring for Air Jordan 2 Low retros. It's hard, however, to lack appreciation for these PEs. Taking creative inspiration from DA's stint in Charlotte during 2006-08 (although he didn't wear them much on-court), orange and obsidian contrasts offset the tumbled leather white base and Anderson's "Loyal 1" logo. There were other AJ 2 Lows ("Bred" pair also seen here) but this is certainly the one long desired. Anderson also wore a White/Red pair. Those have since released at retail in a cleaner format.
Air Jordan 9 Low White/Black-Red PE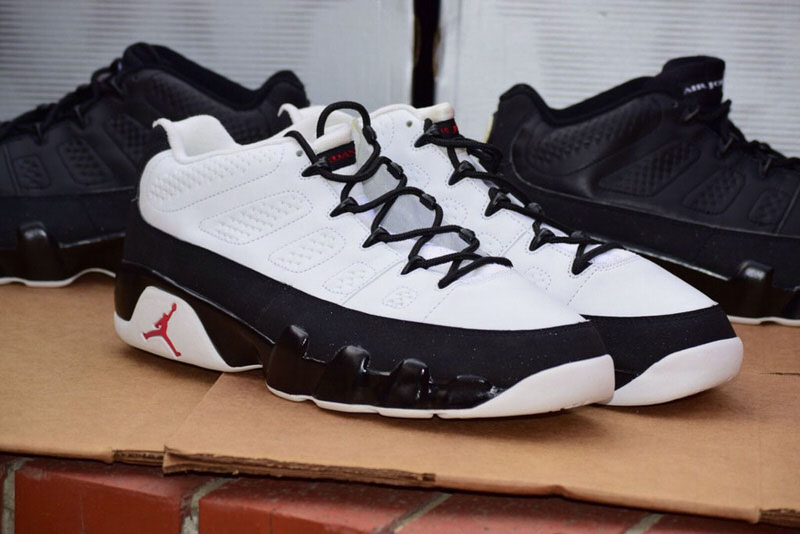 Anderson's flip on the original colorway of the Air Jordan 9 was a masterful one. As his aforementioned love for lows continued throughout his career, this Air Jordan 9 Low was one of his best PEs of all time. Is there a reason these aren't at retailers right now? Is there anyone who wouldn't cop?
Air Jordan 8 Low PE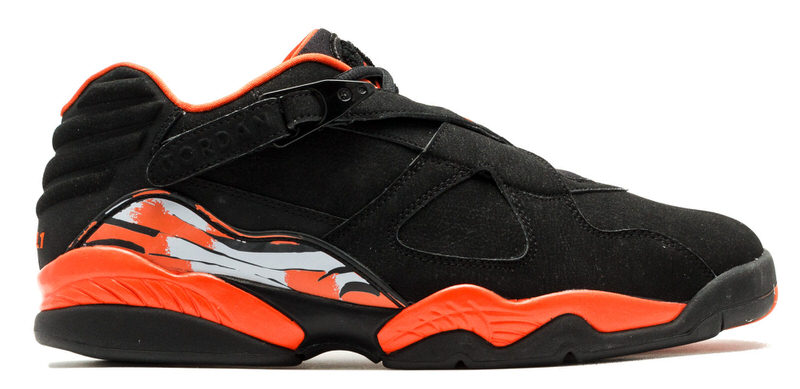 Although most love Anderson's low top PEs that were closer to Chicago shades while in Portland, he did rock some rare Air in Charlotte to include these Black/Orange 8 Lows. Surely DA's number wouldn't lay over the top straps on a retail version, but hey, you can't have everything you want.