The summertime is grilling time. Whether chicken, veggies or steak, the scorching heat and turning the grill on go hand-in-hand like customization and Air Jordan 1s.
Customizer Jake Danklefs, better known as jwdanklefs on the 'gram, literally cooked up a one of a kind customs for legendary grill master Matt Pittman.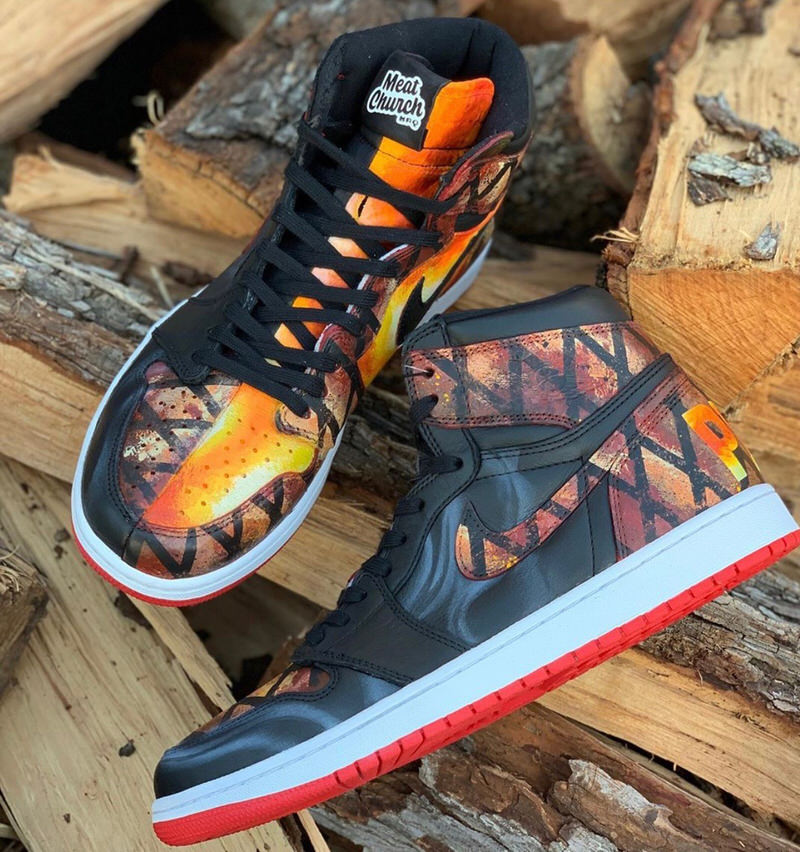 The "Homage to Home" split upper inspires this custom as the shoe is meant to represent a piece of meat hitting that fire grill.
Take a look at the shoes below and let us know if you're feeling these. Be sure to follow the artists behind them here for more of that fuego.