From Beijing, China comes 21-year-old Steven Guo, a multidisciplinary creative specializing in the ancient art of porcelain. With 10 years of sneaker collecting under his belt, Guo uses the ancient art of porcelain to give sneakers everlasting life. This complicated art form involves intense focus and care, often times requiring up to 2 months to make a single porcelain sneaker. Guo has had the opportunity to create porcelain work for Sean Wotherspoon and has even partnered with Nike to host a porcelain workshop for the Nike Blazer.
Outside of traditional porcelain art, Guo is getting his career started in the Metaverse as he uses 3D art to create NFTs and other creative projects. Guo is an artist in many aspects as he has also worked with laser etching, painting, upcycling, sculpture, and carpentry, all through the lens of sneakers and streetwear.
Learn more about Steven Guo as he tells Nice Kicks about art school, getting inspired by Mark Smith, encountering traditional porcelain from the ancient Chinese royal family, and his mission to make sneakers last forever.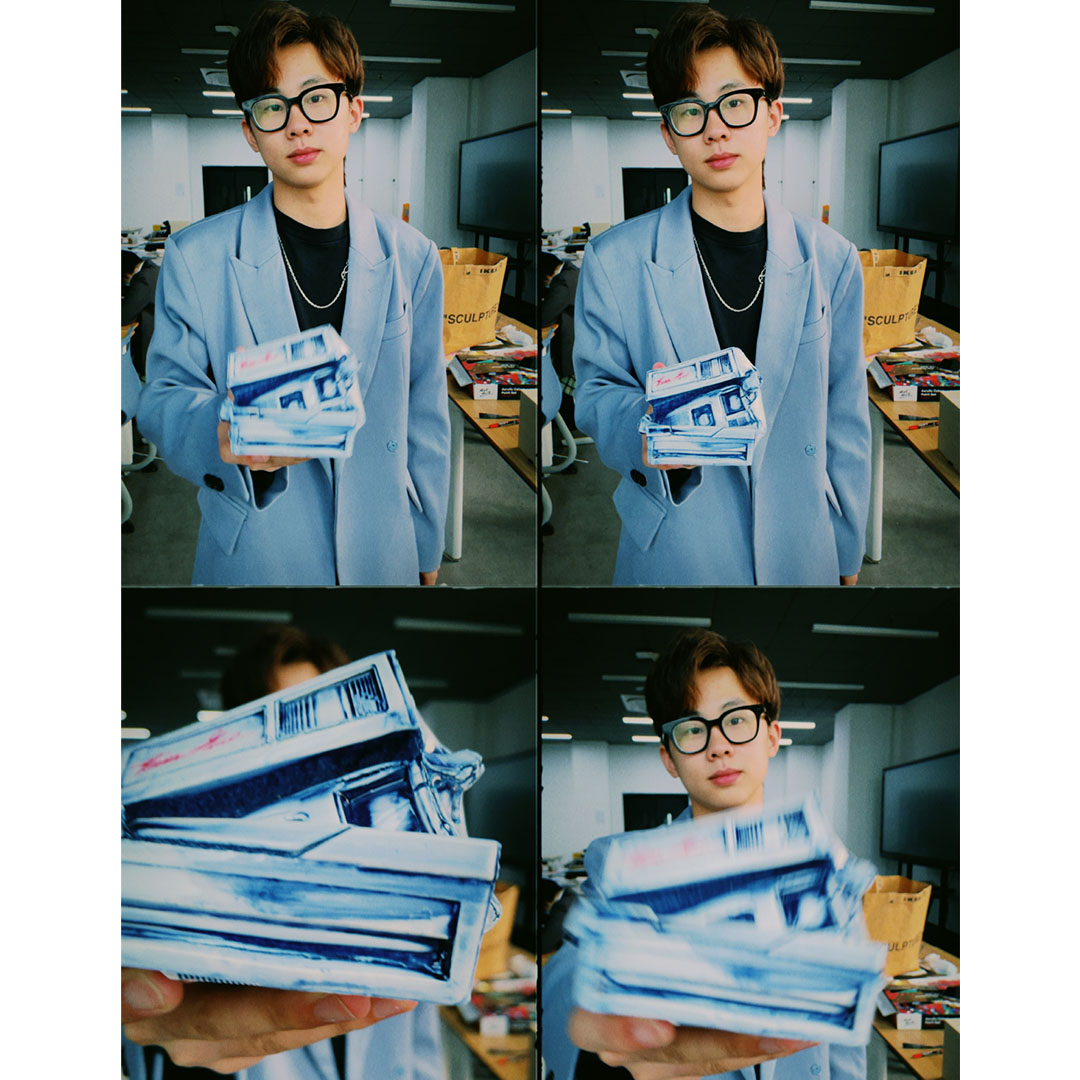 Nice Kicks: What got you interested in sneakers?
Steven Guo: "It was in junior high that I learned about sneaker culture. I fell in love with sneakers through TV commercials. Then I learned about Mark Smith and Tinker Hatfield, and I started to create some artwork for sneakers after I began to slowly collect some rare Nike samples. I've been collecting sneakers for 10 years now."
What sneakers have you picked up recently? What are some of your favorite pairs?
"I recently received a gift from Nike CGHQ, the Concepts x Air Max 1. One of my favorite pairs of shoes is the Air Force 1 Mark Smith 1/200. Because of these shoes, I learned the [art] of lasers."
How did you get introduced to porcelain work?
"My father was a collector of some antique Chinese porcelain, and when I was young, I came into contact with the traditional porcelain of the ancient Chinese royal family."
What inspired you to create porcelain sneakers?
"I think the lifespan of sneakers is limited. Sneakers will slowly start to pulverize and break over time, but porcelain can be passed down for thousands of years, and I combine the two to give our descendants a glimpse of the sneaker culture that emerged in the 20th century."
Did you go to art school or did you teach yourself?
"I've been making porcelain for 6 years. I taught myself some porcelain, but I'm still a college student majoring in Visual Communication Design."
How long did it take to perfect your porcelain sneakers?
"It took me 3 years to learn about porcelain. The hard work day after day gave me [the ability to] breakthrough."
How long does it take to make one porcelain sneaker? What's the process like?
"It takes about 2 months because the weather will affect the change of porcelain raw materials. First I prepare some raw materials and then burn them into porcelain. It's a very complex job."
You get a lot of compliments on your work. How does it feel to be supported?
"This makes me feel very honored. It made me more convinced that [I'm doing the right thing]."
You also create 3D art as well. How did you get started in that?
"In my freshman year of college I learned a little bit about 3D. I like to delve into what I love to do. [They say that accomplishments are] accumulated by everyday efforts. I hope that through 3D models I can create more [art] and combine virtual with reality."
Do you have any NFT projects out at the moment?
"At the moment I'm helping some companies produce NFTs. I don't have any of my own yet, but I very much want to create my own NFT."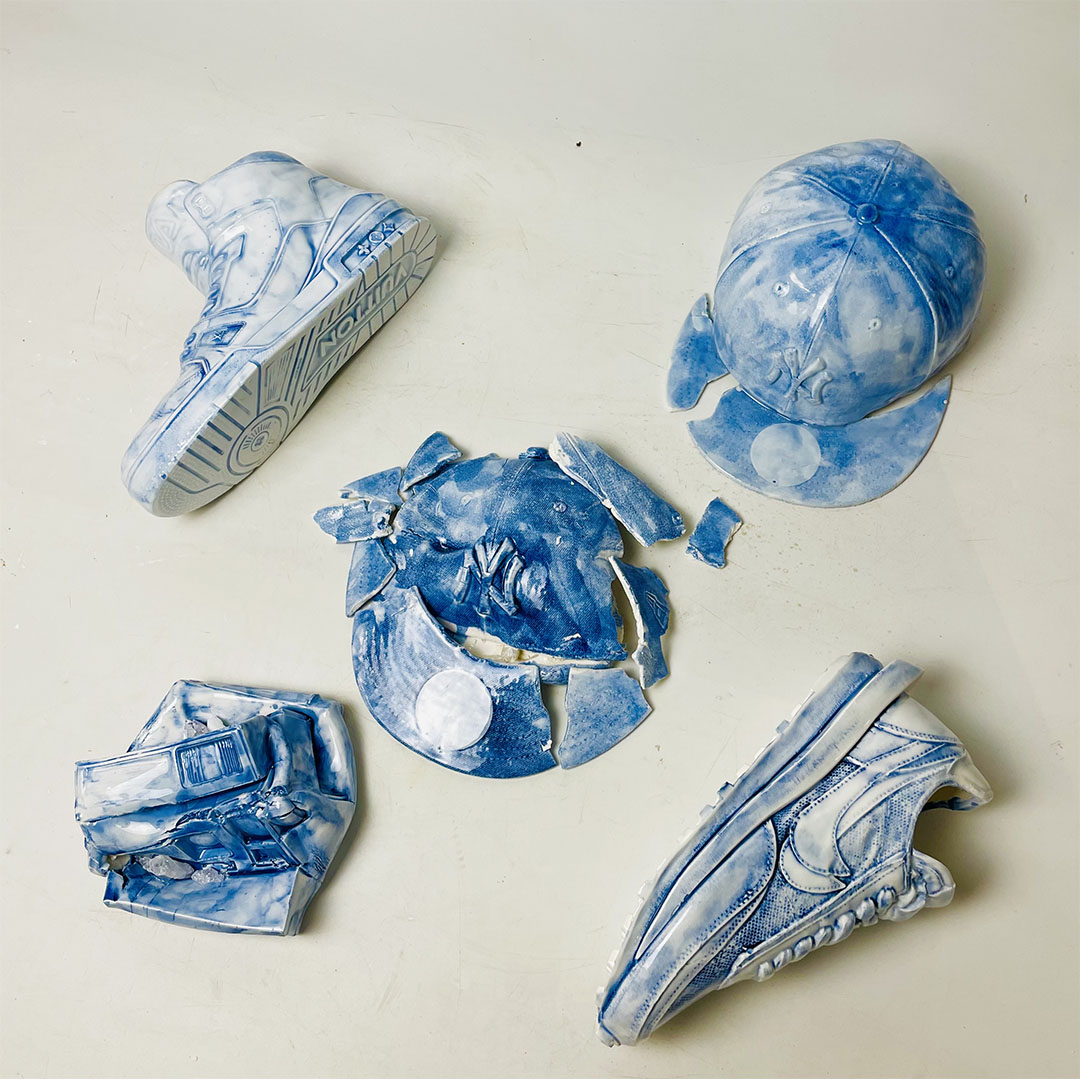 It seems like you do a lot of different art. Porcelain, 3D, wood, and even clothes. How would you describe yourself as an artist?
"I use these different materials to let everyone know me. Only by experiencing difficulties and setbacks can you realize your dreams."
What has been some of your favorite projects to work on?
"I've worked on some new projects with many different brands such as Nike, FDMTL, SneakerCon, Sean Wotherspoon, Astralis, Edmondlooi, and many others."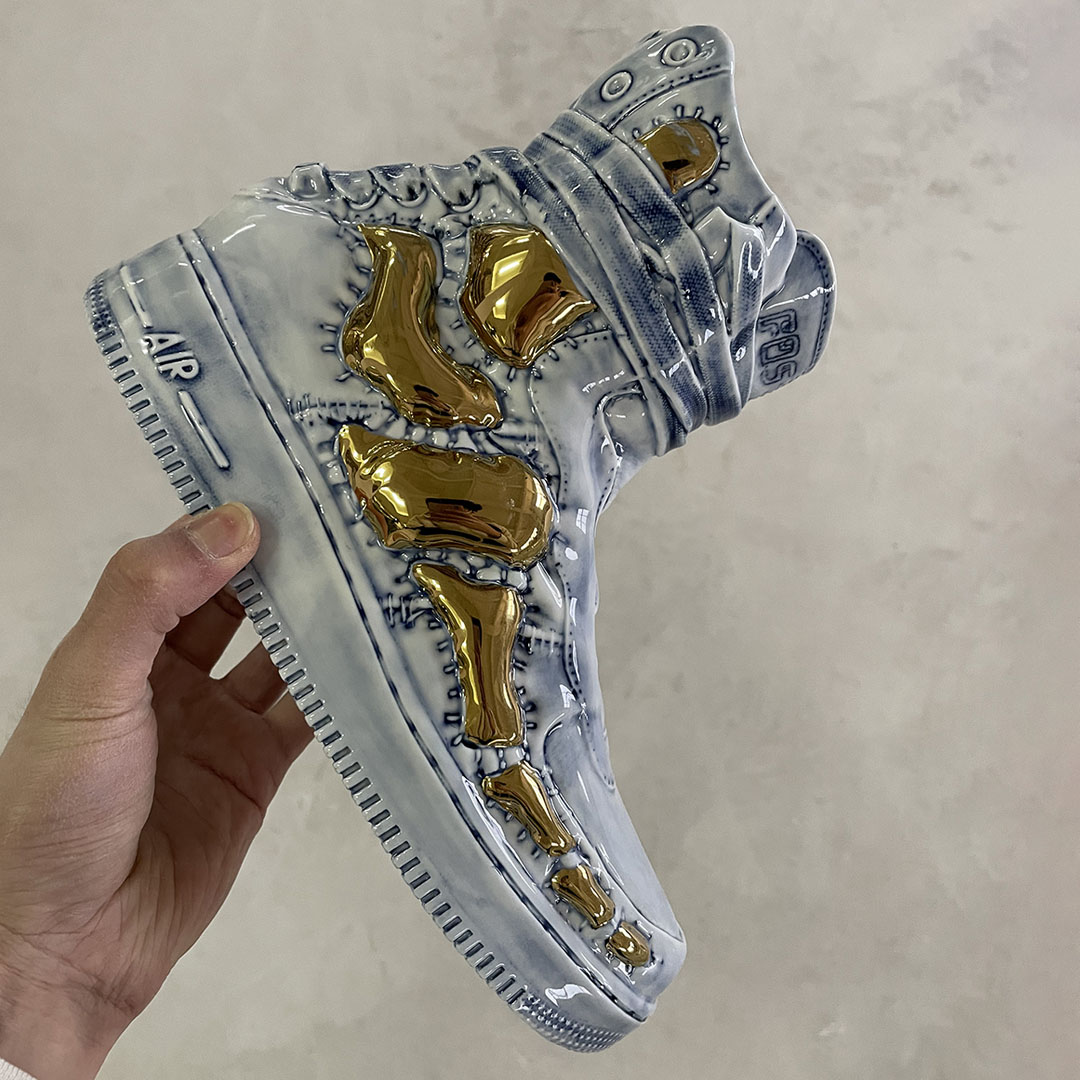 How did your Nike Blazer workshop happen?
"My project with Nike in 2020 was to give an insight into the history of the Nike Blazer. We presented the appearance of Blazer in the form of sculpture, and allowed everyone to create their own ideas and inspirations on sculpture."
What was it like collaborating with Sean Wotherspoon?
"Really dope! Some of the details on the collaboration tell the history of Shanghai culture. I think he is really very great and working with him really made me happy."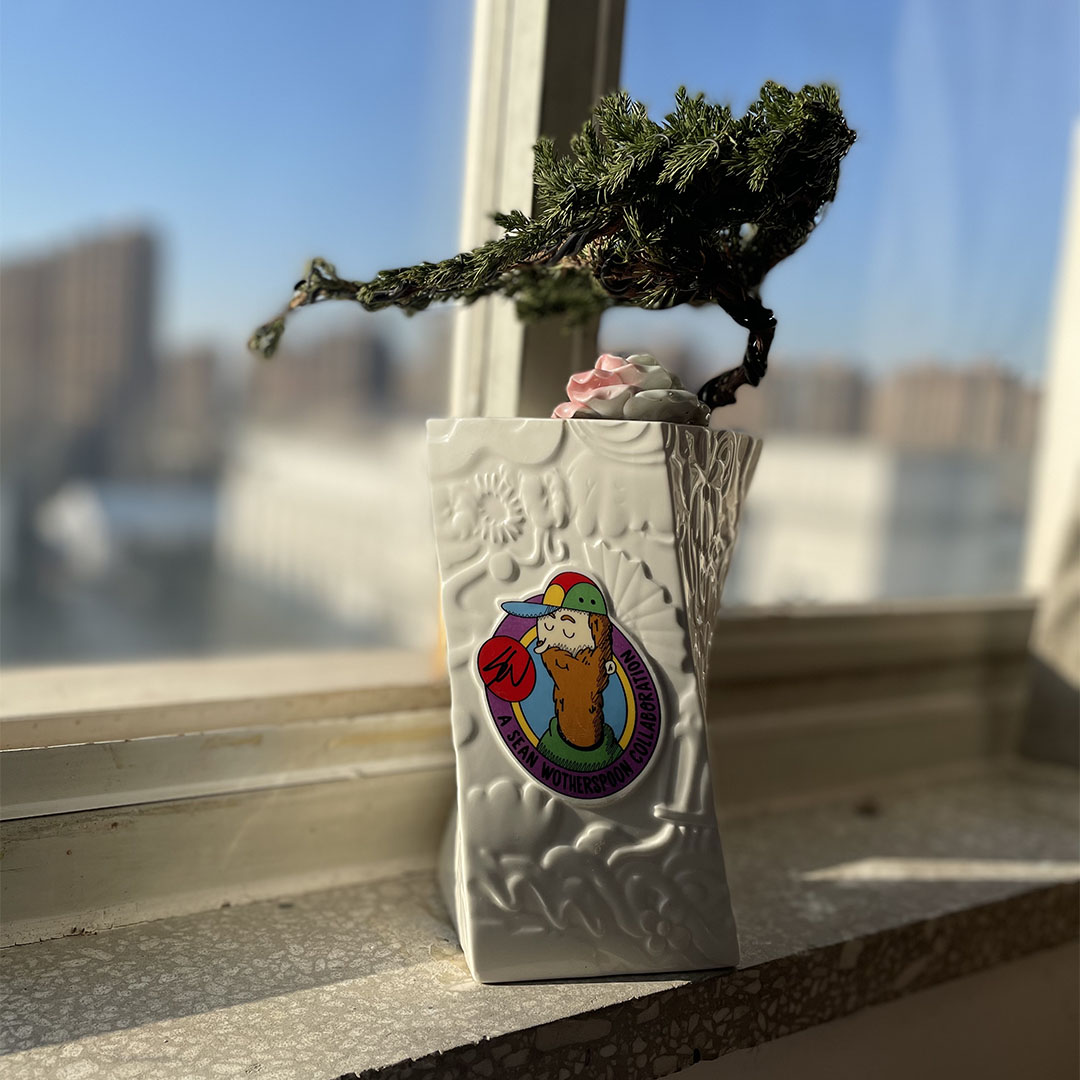 What's the greatest challenge for you as an artist?
"Because of COVID-19 many of my collaborations and exhibitions have been canceled."
What has been your greatest achievement so far?
"I have always adhered to my dream and have been creating work with Nike China since 2019. My biggest achievement was filming a documentary with Nike China in 2022 about the culture of Peking sneakers. This allowed me to share some of my own thoughts on sneakers."
What advice would you give to aspiring artists?
"Be yourself. Everyone else is already taken."
What are you hoping to achieve with your work? Where do you hope to see yourself within the next 5 years?
"I hope my work can be seen by more people. I hope that within 5 years, that is, before the age of 26, I can cooperate with more brands and make ceramic artworks more recognized. My dream is to work with Nike to create my own pair of sneakers, and use porcelain to create a pair of sneakers that can be worn."
—