words & images // Nick DePaula:
When most people think back to Kobe Bryant's early era with Adidas, it's the original KB8 — since re-dubbed the "Crazy 8" — and The Kobe — often dubbed the "Toasters" — that quickly come to mind.
As the brand has re-released several of the earliest sneakers that he wore with The Three Stripes, one more obscure model that's always been oft forgotten since it first released during the 1999-2000 series was his third KB8 model.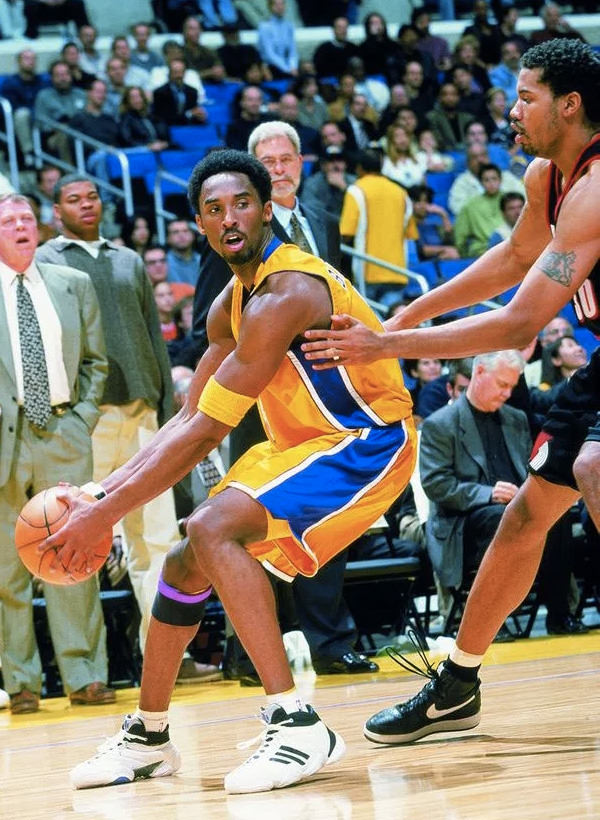 Launched just as the Lakers were switching up their classic jersey style for a modernized take fit for a new millennium, as the story goes, Kobe was also looking for a design shift from his footwear.
He was over the podular flow of the Feet You Wear line, and looking for a more sleekened and streamlined aesthetic for his series. He only wore the KB8 3 in a trio of colorways, before soon switching to the Forum 2000, a simplified update to the brand's 80s classic.
To appease Bryant, Adidas soon tapped Audi and co-designed a short-lived line of auto-inspired The Kobe silhouettes to kick off the 2000s, before he abruptly left the brand just after the 2002 season.
While the KB8 3 — often also referred to as the EQT Responsive — has barely even registered a mention in recent time, that all changed this year. As Kanye West's namesake line looked to launch a new batch of bulky and heavily paneled pairs, the new Yeezy 500 silhouette actually draws some of its most defining parts directly from the Bryant shoe.
Since I've long loved the Feet You Wear era and its funky design language, it was a welcome surprise to see the always-frenzied Yeezy series celebrate some of the line's best quirks. I actually still have pretty much every sneaker from my high school and college days, and was able to uncover my original pair of the KB8 3. They were worn during my sophomore year of High School for JV hoops, and have been aging ever since.
Apparent below in a detailed side-by-side comparison, the Yeezy's midsole design is only slightly altered in certain zones, with thicker rounded edges through the forefoot pods, a rubber midfoot arch shank in place of the KB8's full-length support plate, and an added rubberized panel just above the pods.
The most noticeable difference can be found when looking down at each shoe, as the Yeezy's pods are more pronounced in general, none more than the inner heel pod that now houses an Adidas logo in place of the Feet You Wear "Freddy" icon. It goes without saying, but the upper designs are entirely unrelated, with the Yeezy 500 opting for a more busy overlay-driven look that combines mesh, nappy suede and leather insets, while the KB8 3 offered up a simple court-block driven design.
Check out an original size 14 pair of the Adidas KB8 3 alongside a current size 13 pair of the Adidas Yeezy 500, and let us know your thoughts on Twitter. If you're after even more knowledge and history from Adidas' much loved Feet You Wear era, you simply must check out our comprehensive FYW overview.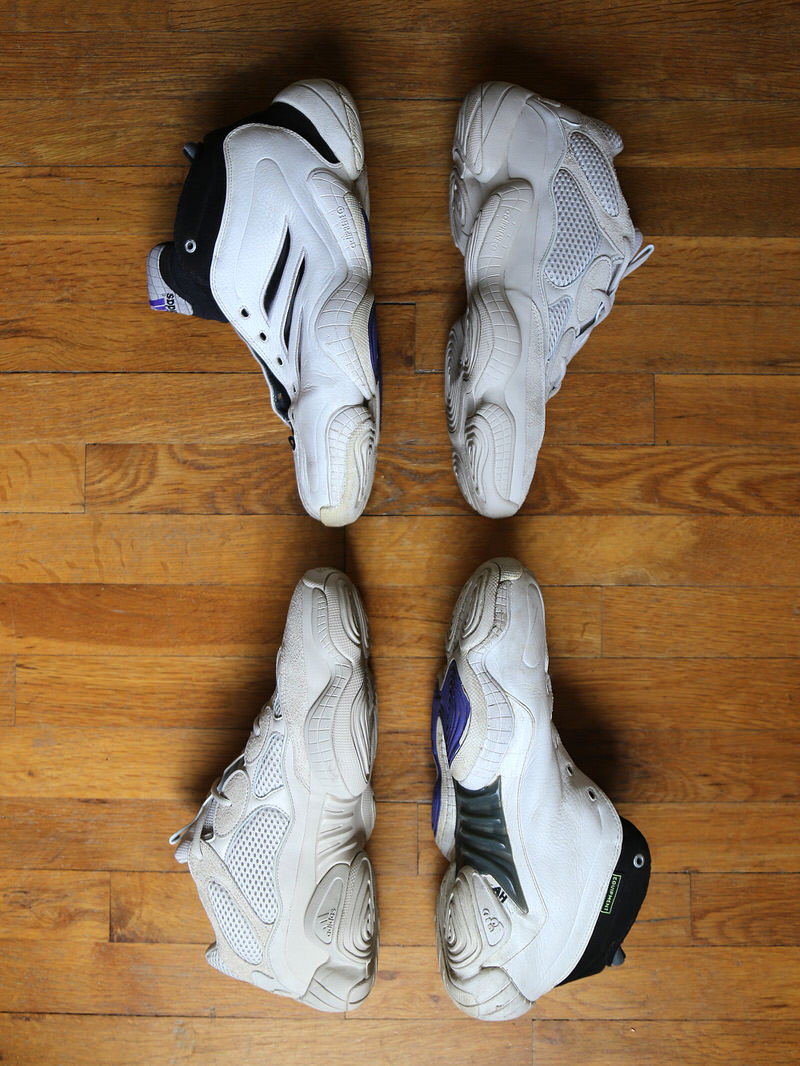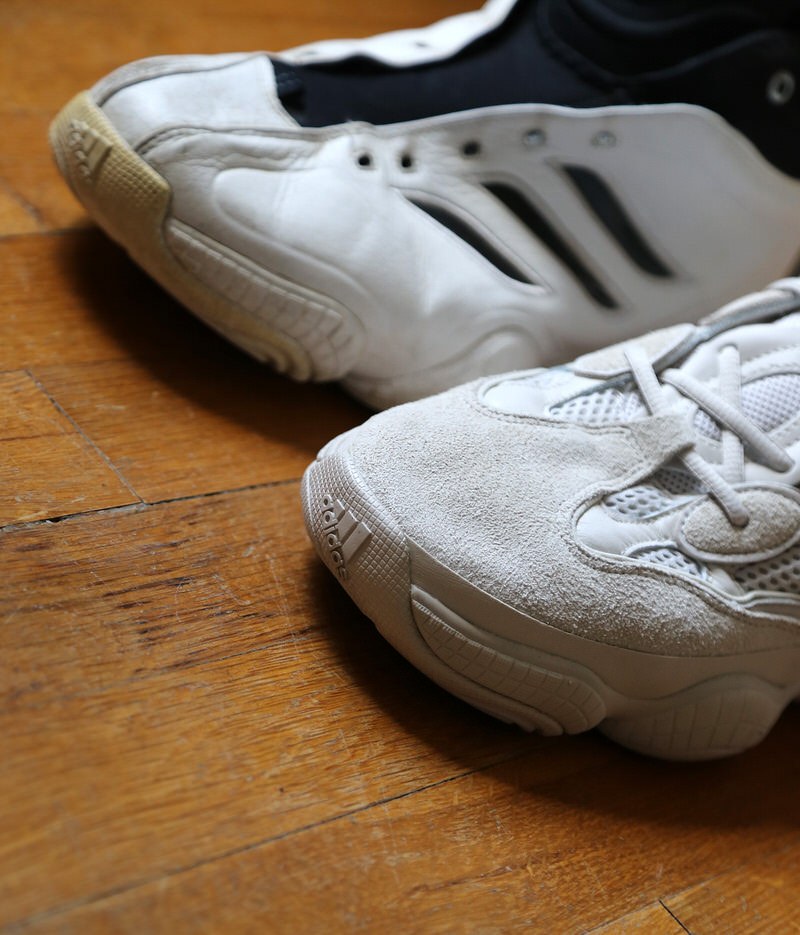 ,