2019 is halfway over.
So, who's getting the fits off this year?
Recapping the first six months of Celeb Style Best Fits & Kicks, see our favorite get-ups from the best in music, sports and entertainment.
Drake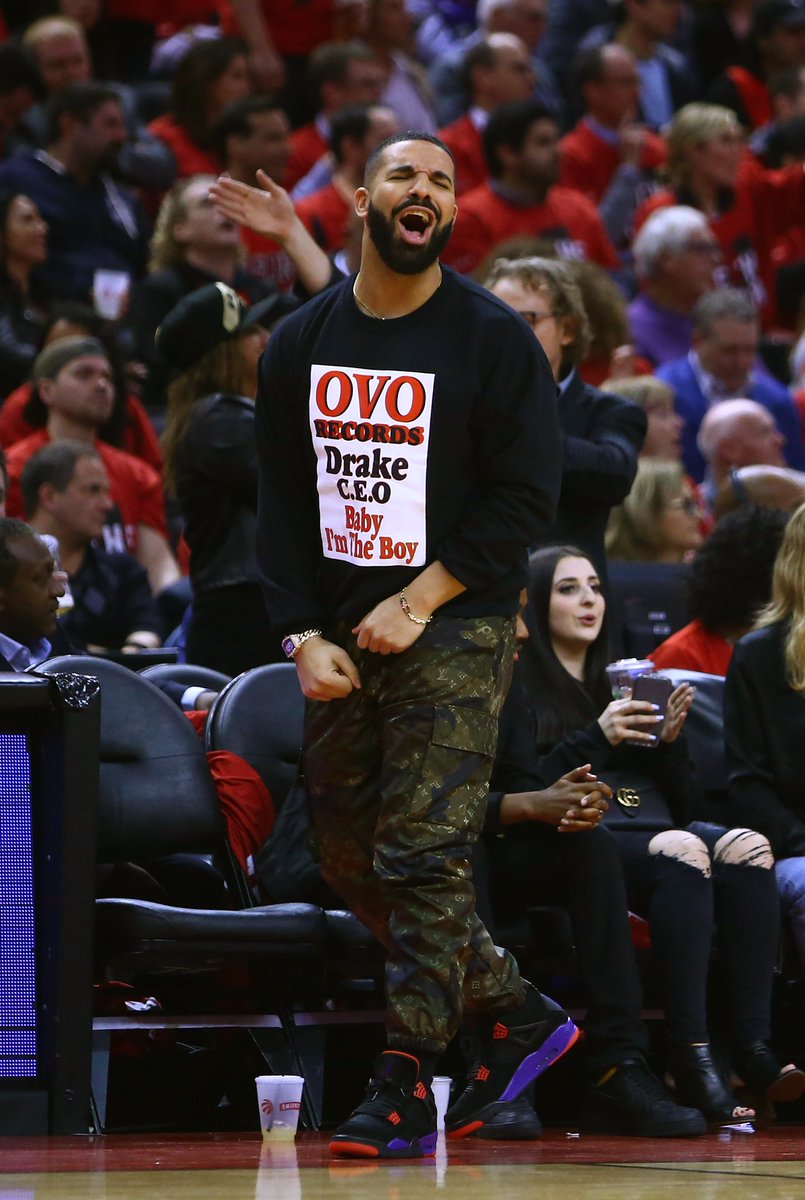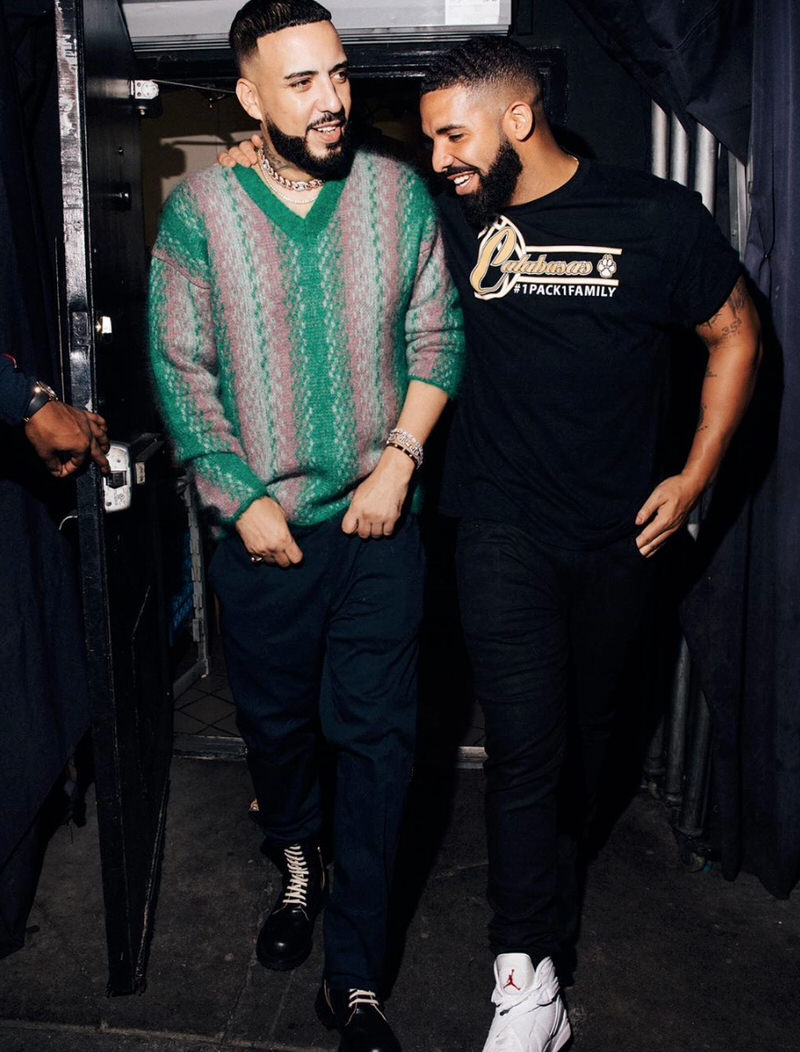 + Drake turned back the clock early and often in 2019
+ The Air Jordan 4 "Raptors" PE, Shox BB4 and Supreme Blazers were all big flexes
Wale
+ Back on the 'gram, Wale has returned in rare form this year rocking everything from Li-Nings to Nike Shox
+ Best wear this year? His "South Beach" 8s at the NBA Awards
Virgil Abloh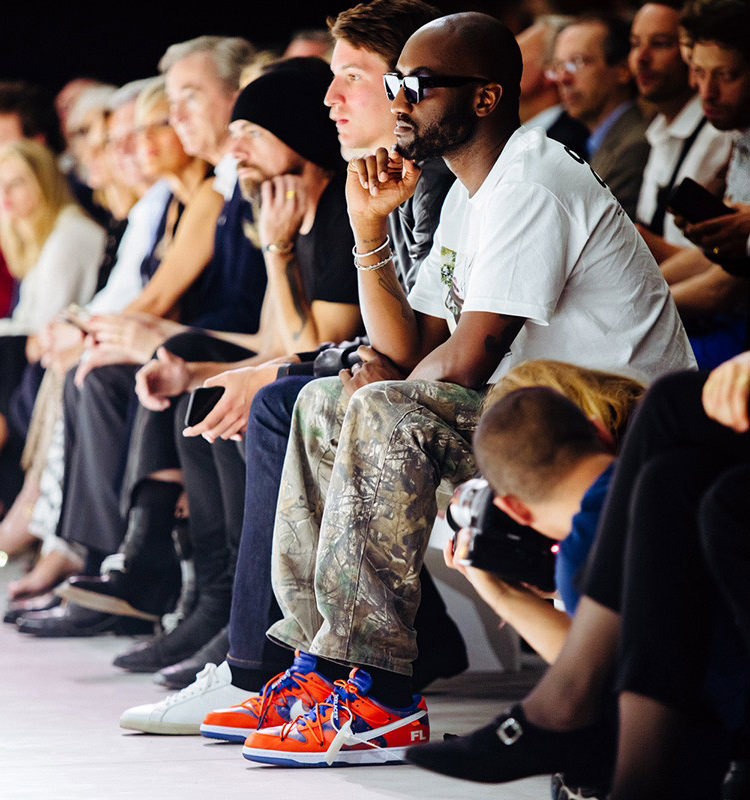 + Virgil Abloh's outfits are always about the "DETAILS"
+ While Virgil's worn everything from his own designs to that of vault Rick Owens models, his Off-White collabs still prove most impressive
Kyle Kuzma
+ Kyle Kuzma killed it all season and now in the summer
+ Lucky for Laker Nation, International Kuz is sticking in LaLa Land
Aleali May
+ The new Queen of CSS has arrived
+ Ms. May proves to have one of the deepest retro Jordan collections in the game with the 'fits to match
Russell Westbrook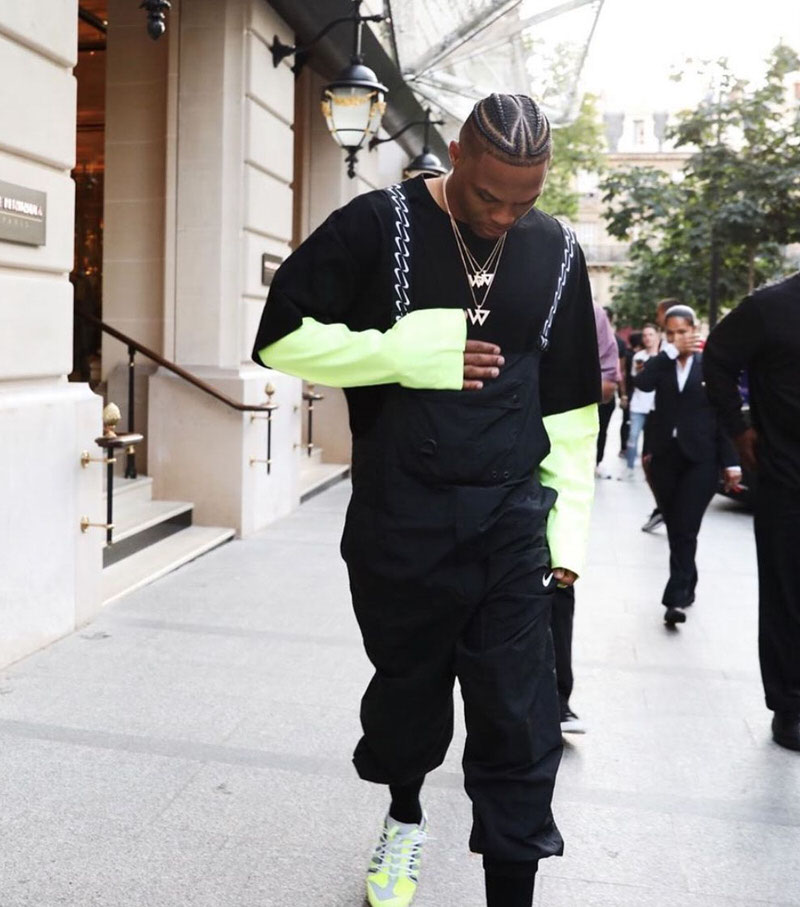 + Born in LA but sometimes it feels like Paris adopted him, Russell Westbrook killed it pre-game and at Fashion Week
+ Please, please don't hate The Brodie
Shai Gilgeous-Alexander
+ Shai may have just been moved but he's here to say in CSS
+ Entering his sophomore season, he's already a vet in the style game
Sheck Wes
+ Harlem's own Sheck Wes resides on Cactus Jack and #TeamEarly
+ The 2018 CSS Rookie of the Year is looking to be All-First Team as a sophomore
Sean Wotherspoon
+ The man with the shoe of 2018 is staying true in 2019
+ While Wotherspoon has been all about performance runners, his Bespoke AMs and vault SBs impress the most
Tamera Young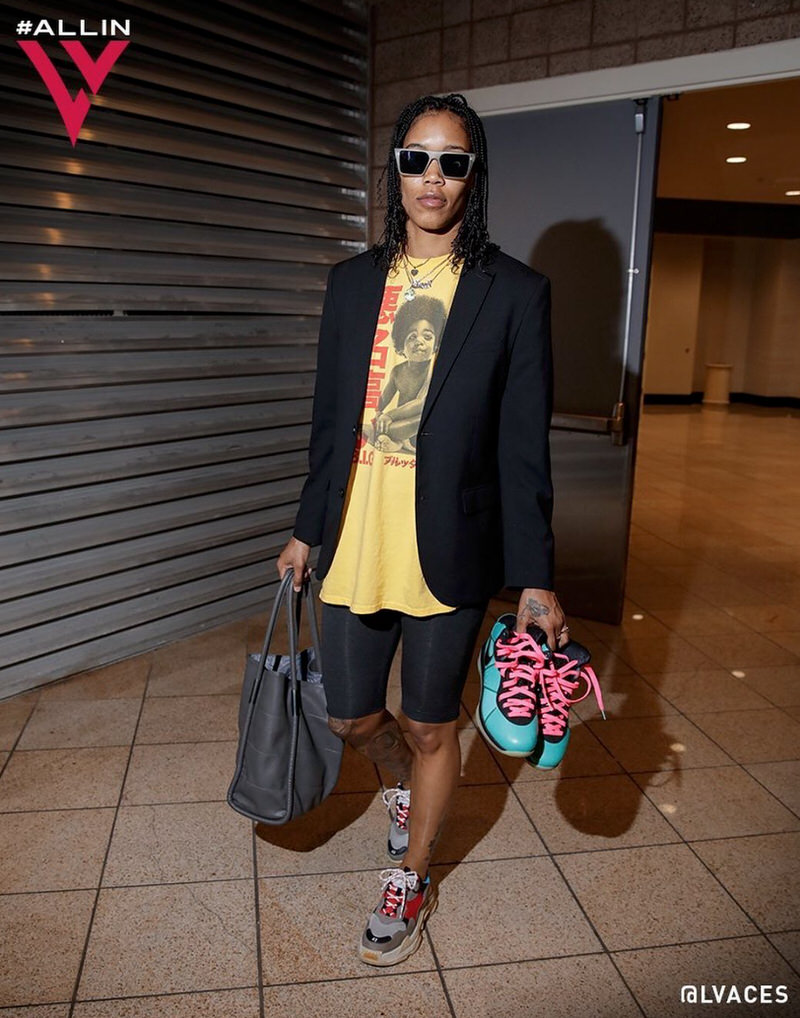 + #HeatinHand
+ Will she be the tunnel queen of the WNBA?
Jerry Lorenzo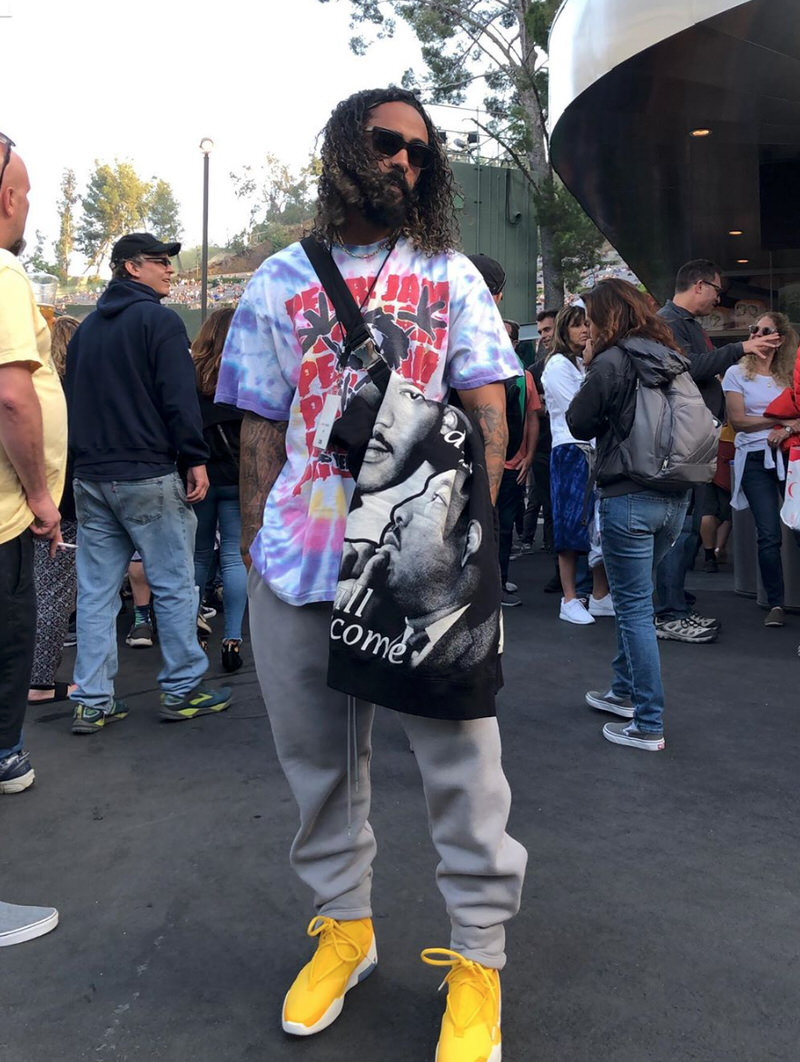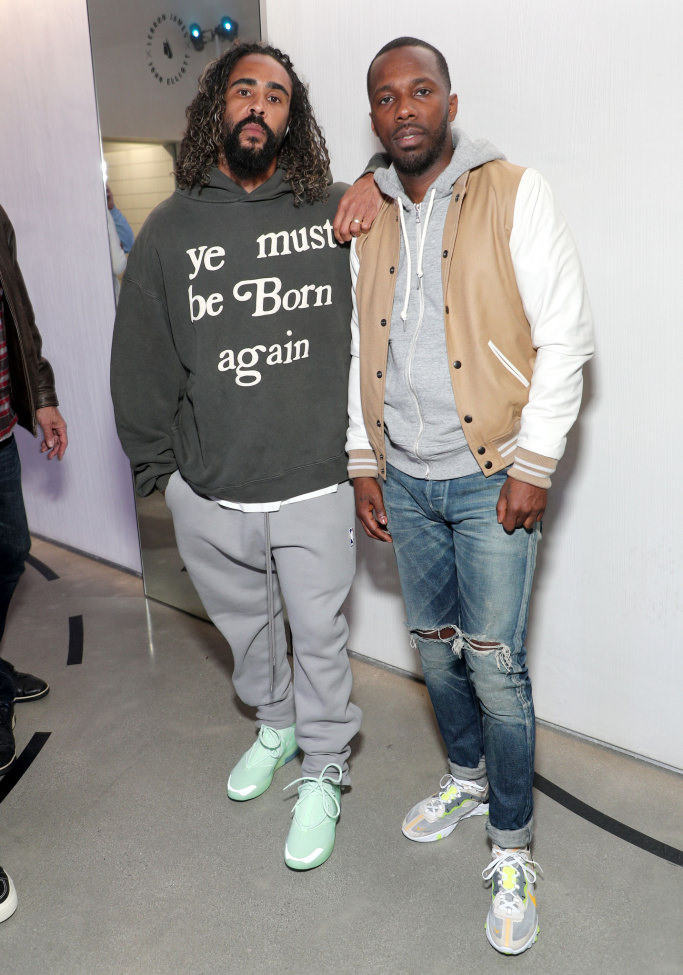 + Jerry Lorenzo called his own number all year by breaking out his latest Nike collabs ahead of the drop date
+ His other go-to? The sacai x Nike LDV Waffle
DJ Khaled
+ DJ Khaled sported tons of heat the first half of the year with the Air Jordan 3 Oregon PE proving best
+ With his album now out, expect more from Khaled all year
Kid Cudi & Takashi Murakami
+ Kid Cudi is still G – Double O – D: GOOD, back up in the blogs repping his main man Ibn Jasper's new footwear line
+ As Mr. Rager linked with Kids See Ghosts cover artists Takashi Murakami, we saw the visual legend lace up his recent Porter collab
Lil Uzi Vert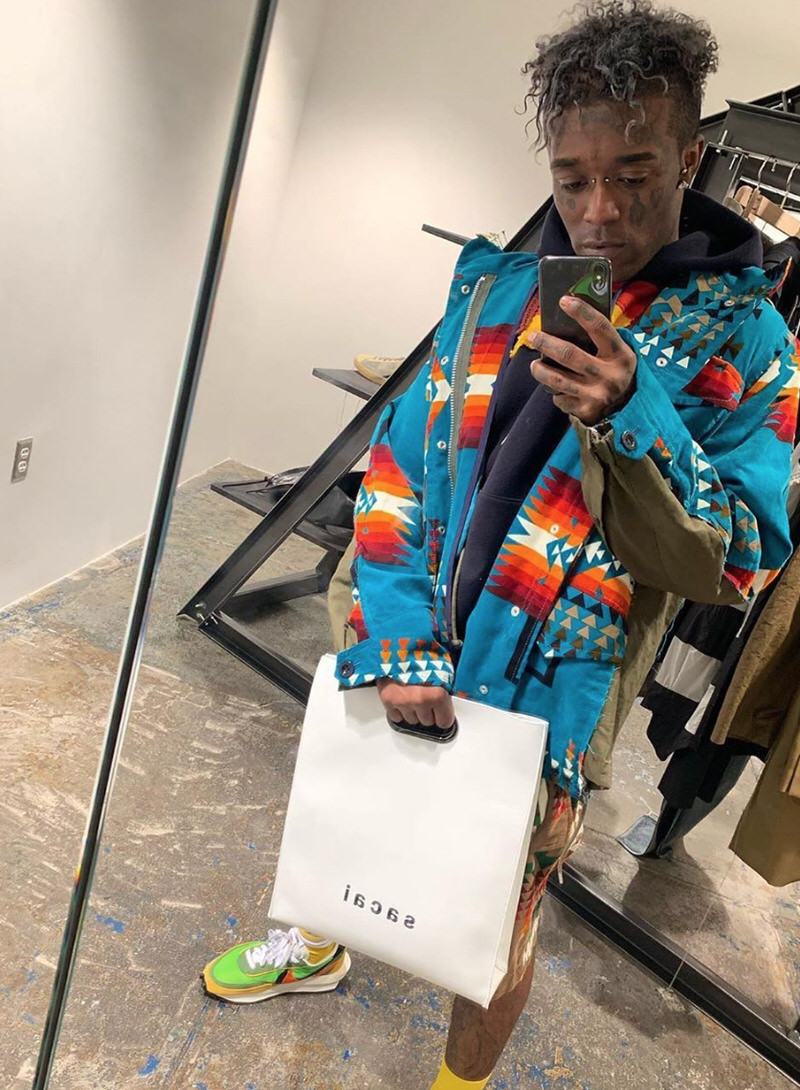 + Lil Uzi Vert doubled up on the sacai x Nike LDV Waffle in green and blue takes
+ A lot of layering from Mr. Vert
Odell Beckham Jr.
+ Odell Beckham Jr. has his own Air Max collab out but he's already proved a team player in his new home by supporting his fellow Nike fam
+ While the La Flame 1s and "Sail" FOGs impressed this year, let's really give it up for that long-sleeved Jim Brown throwback
Fabolous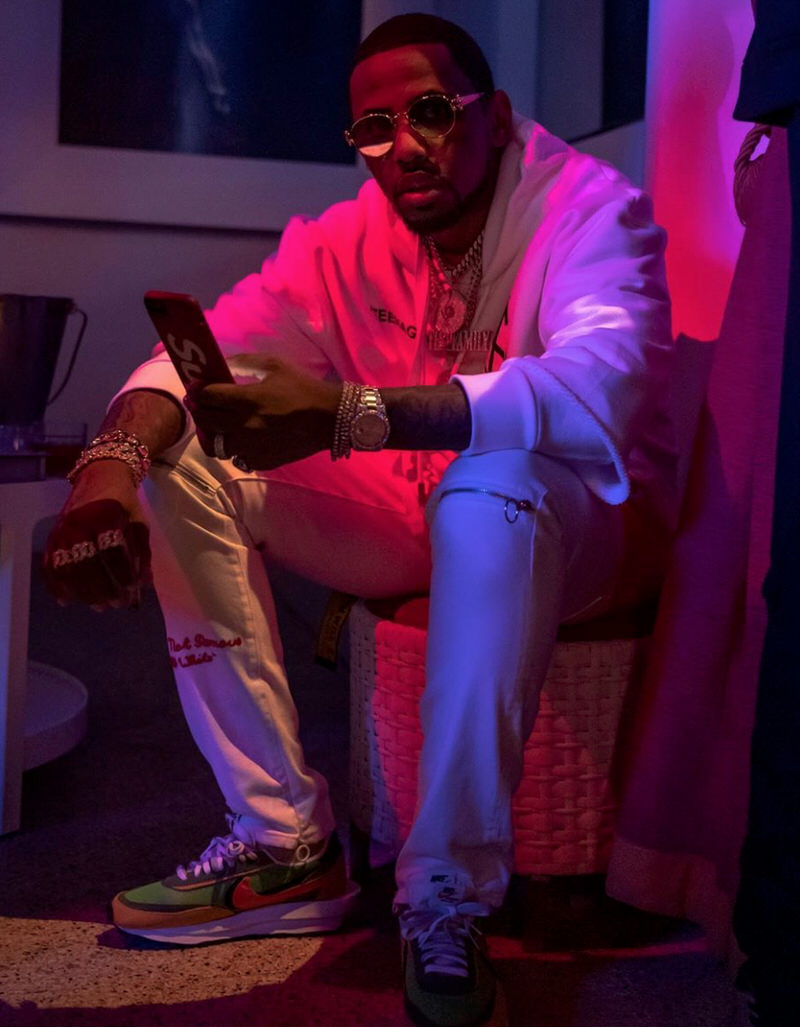 + Throwback Fab still proves up on modern fashion rocking the latest from sacai and Kanye
+ Still with some old tricks in the bag, the vintage Ice Creams were a major flex
Madeintyo
+ Madeintyo asked his IG followers to guess the year on this pair of Air Jordan 1s
+ The answer? 1985
Billie Eilish
+ Coming off a celebrated album, Billie Osiris is rocking the wildest outfits
+ Billie Eilish is a rockstar, enough said
Kim Kardashian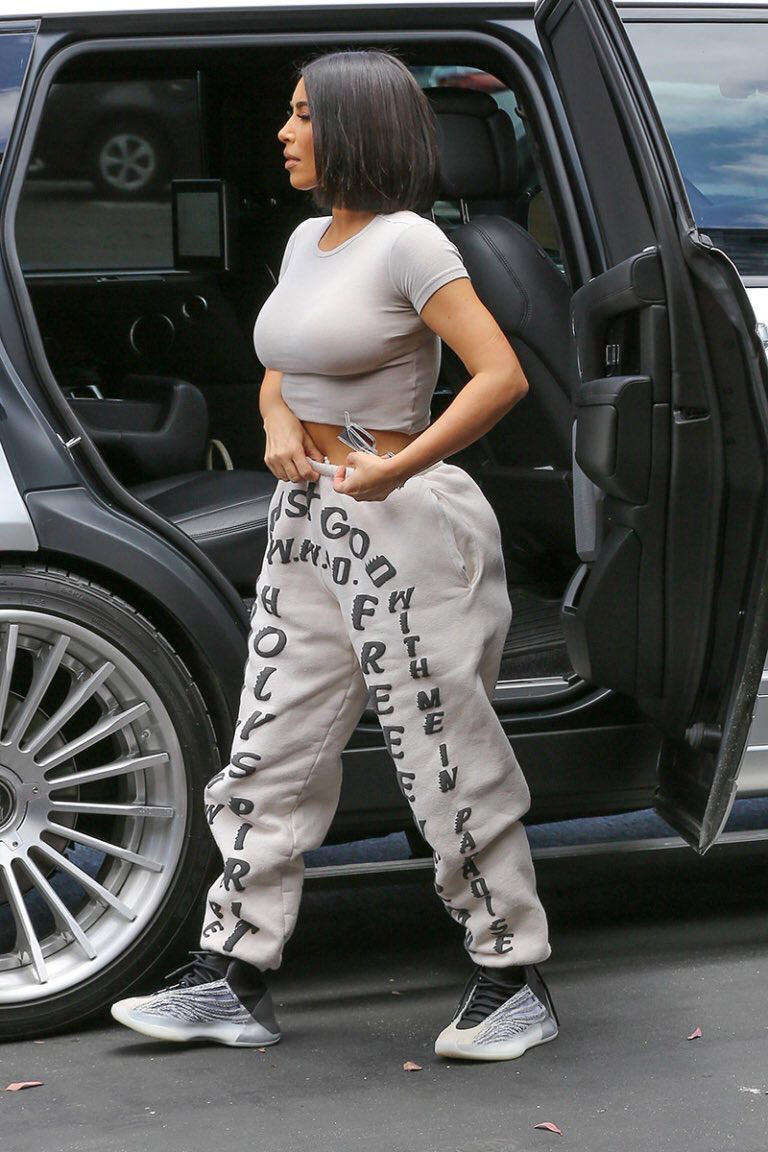 + Kim Kardashian supports her husband's shoes like no other
+ Kim K kept it all in the family with the unreleased Yeezy Bball shoe earlier this year
Bloody Osiris
+ If you weren't feeling the Supreme 14s before Bloody Osiris posted this pic, chances are you scrolled through the gallery and changed your mind
+ Few dress more interesting than Bloody
Neymar Jr.
+ Neymar Jr debuted this collabs and his Shox in 2019
+ The soccer star is officially #TeamEarly for #TeamPatta
Gary Harris
+ Gary Harris is smooth on and off the court
+ Hitting highlight shots his first time in the playoffs, he's on top of his style game rocking Nike's most coveted collabs with the 'fits to match
Kelly Oubre Jr.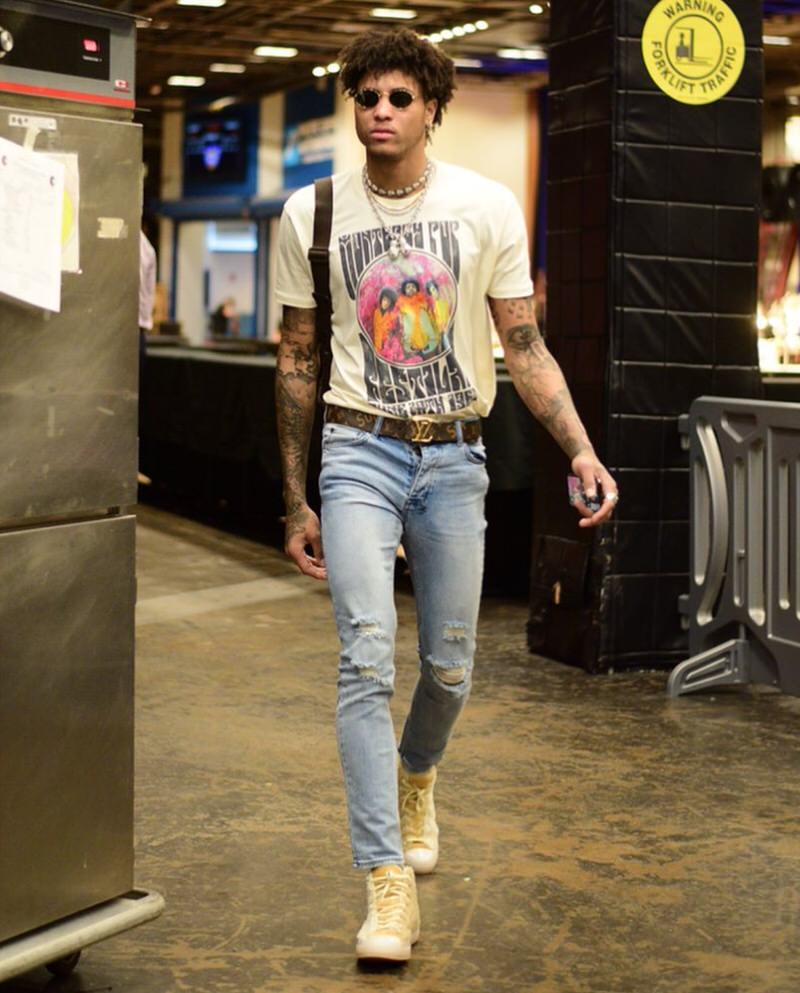 + Suns standout Kelly Oubre doesn't stop dripping off the court
+ Rocking the "Black Toe" 1s and fuzzy CLOT x Converse Chuck Taylor with a vintage rock tee, he's in full Hendrix mode all the time
Patrick Beverly
+ Patrick Beverly may have the most surprising wear of the year, rocking a seldom seen Jeremy Scott x adidas collab
+ What other JS x adidas models do you think he has in his vault?
Ben Simmons
+ Ben Simmons avoided postseason stress with man's best friend
+ Always a fan of the Air Jordan 1, he keeps it in the Jenner fam with Travis' 1 collabo
Pusha T & Pharrell
+ VA Boyz Pharrell and Pusha T returned home in the best from adidas
+ Skateboard P called his own number while Neighborhood Push showed love to the legend
Kyrie Irving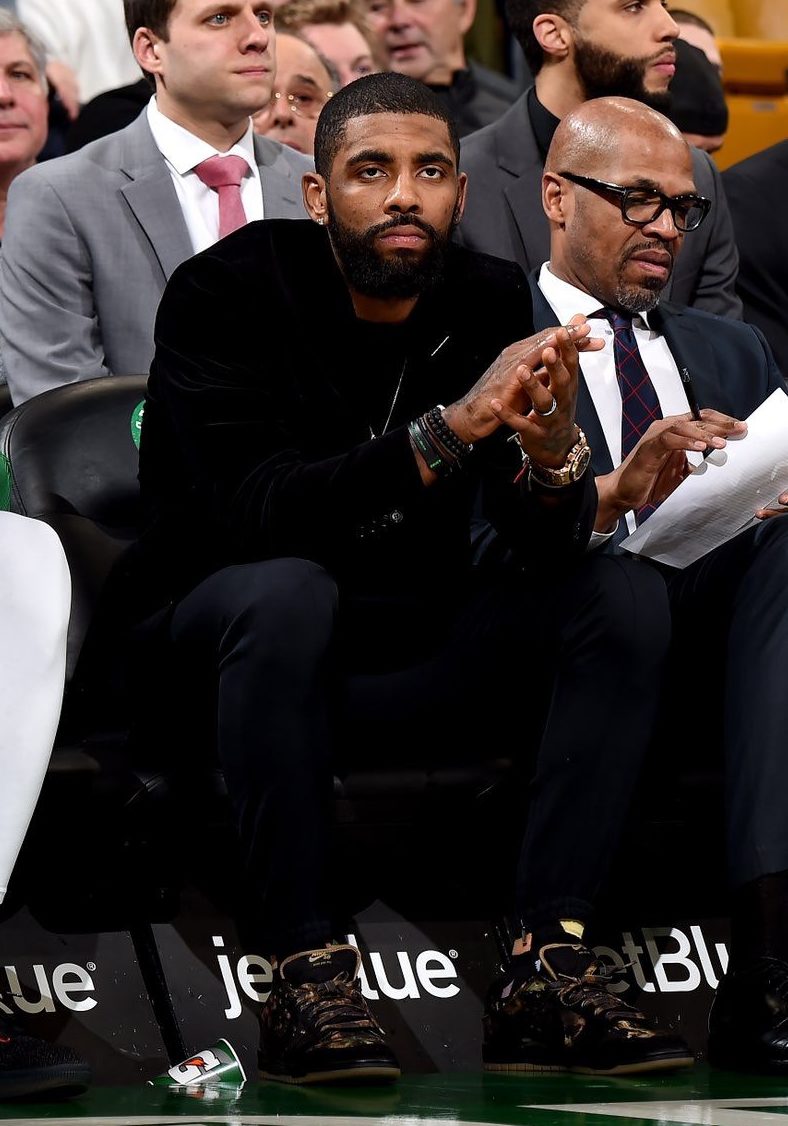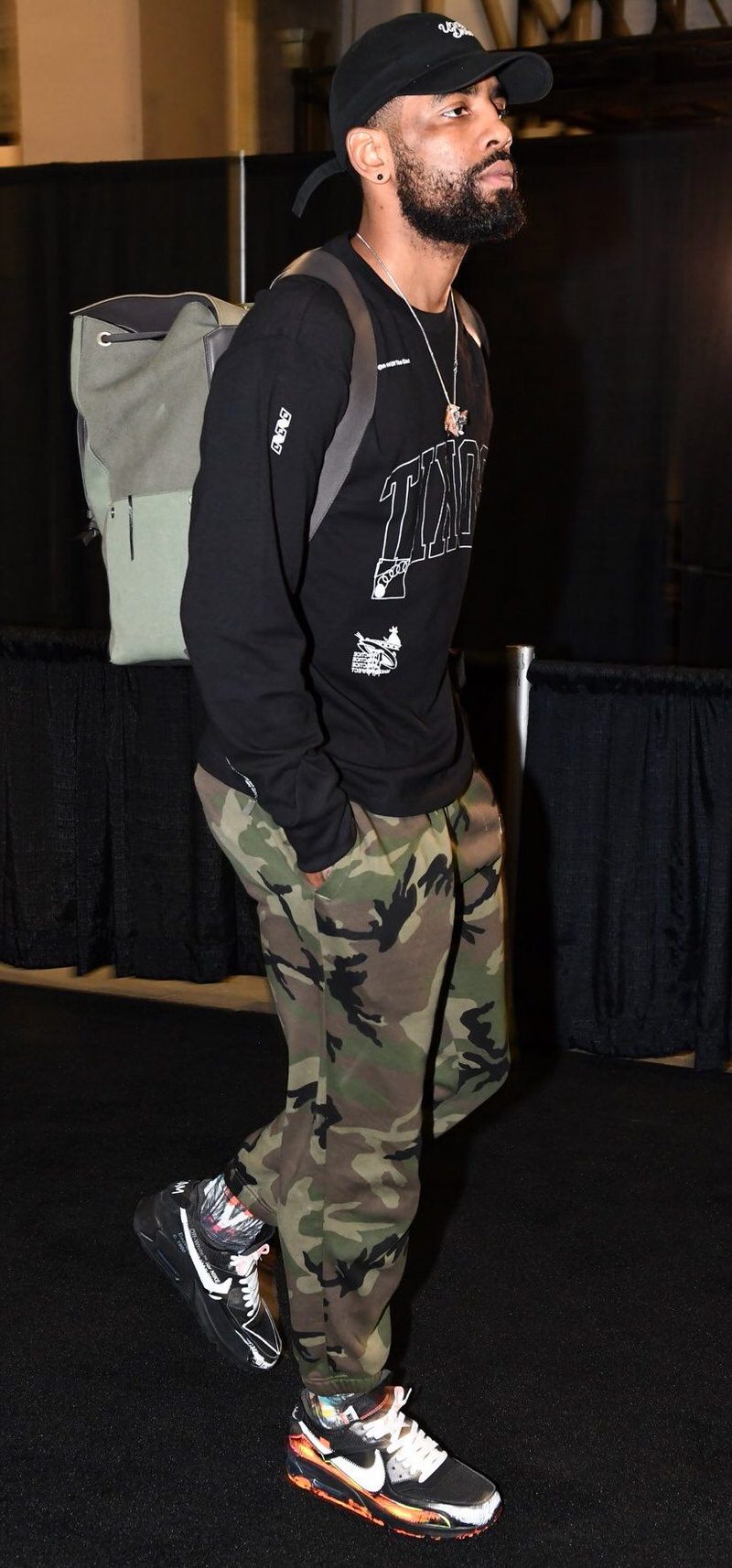 + Kyrie Irving has probably had the "Cactus Jack" 1s longer than anyone not named Travis Scott
+ Rocking SBs all year, he brought the heat in Boston
Kerwin Frost
+ Kerwin Frost is on another level
+ Rocking the OG Kobe IIs, can we finally get a retro, adidas?
Donald Glover
+ Thanks to his wide range of success, Donald Glover finally scored a sneaker collaboration
+ The artist known as Childish Gambino wore his collaboration with adidas in front of different paintings like a true renaissance man
PJ Tucker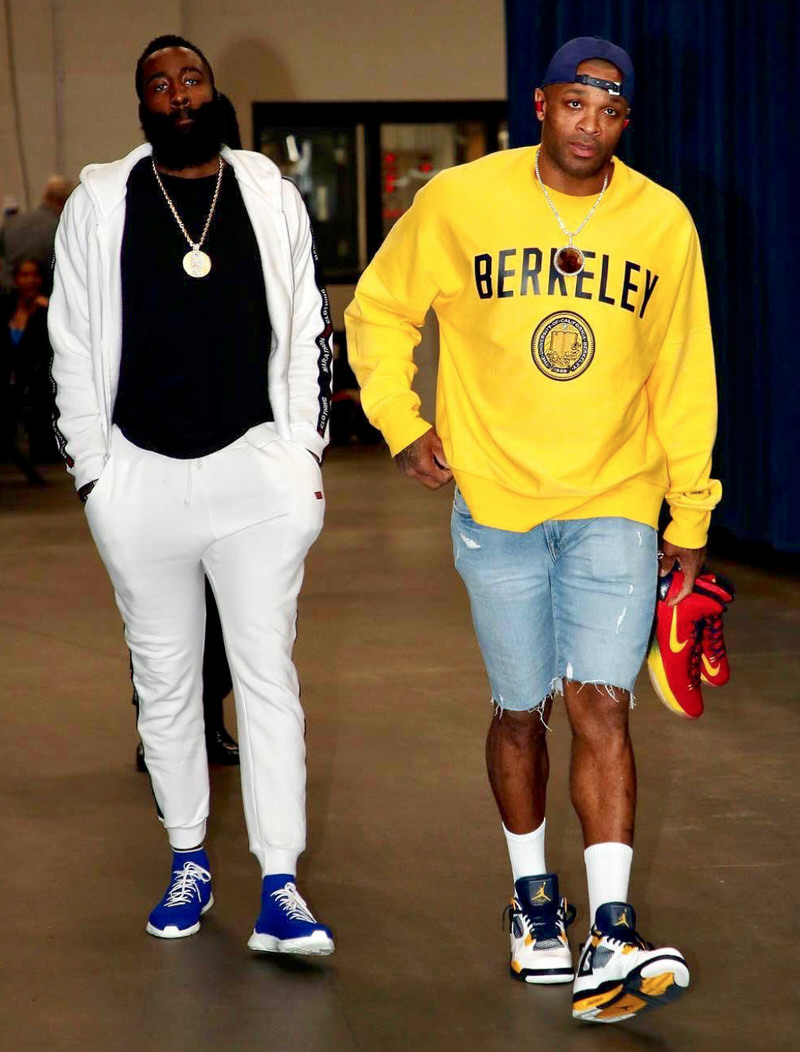 + PJ Tuckerclearly has the heat on and off the court
+ Winning CSS MVP in 2018, will he repeat this year?
Kanye West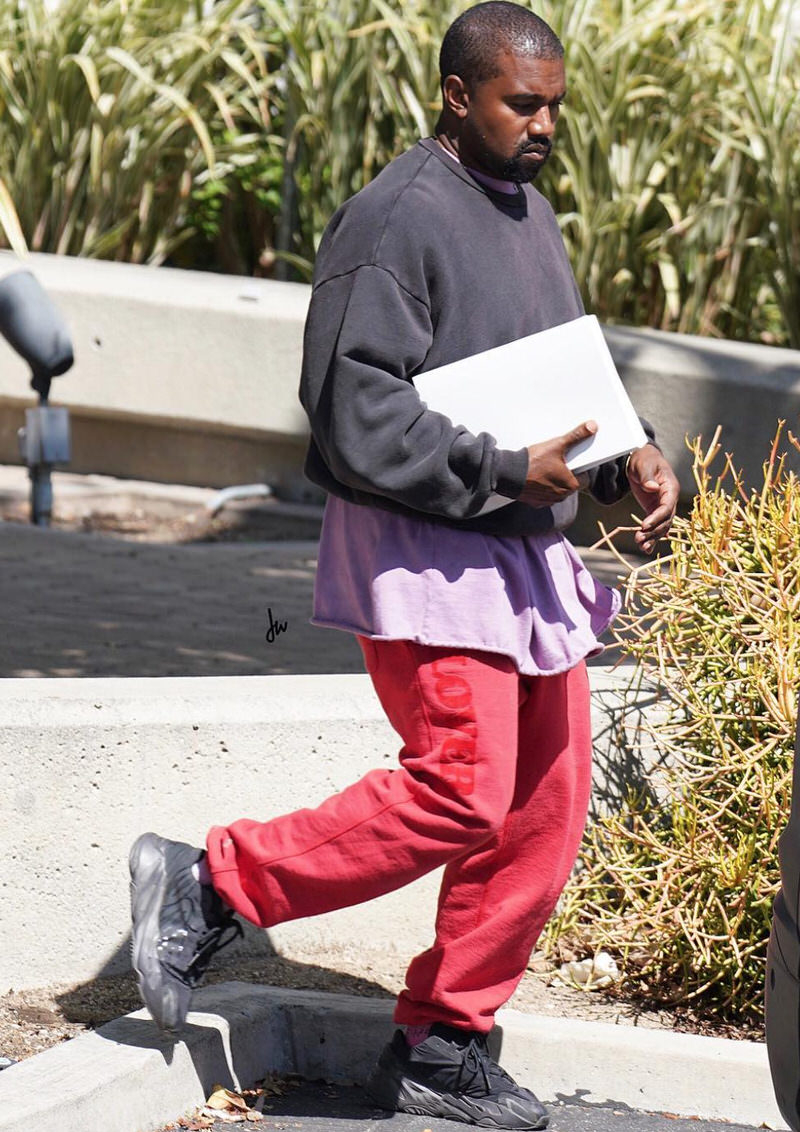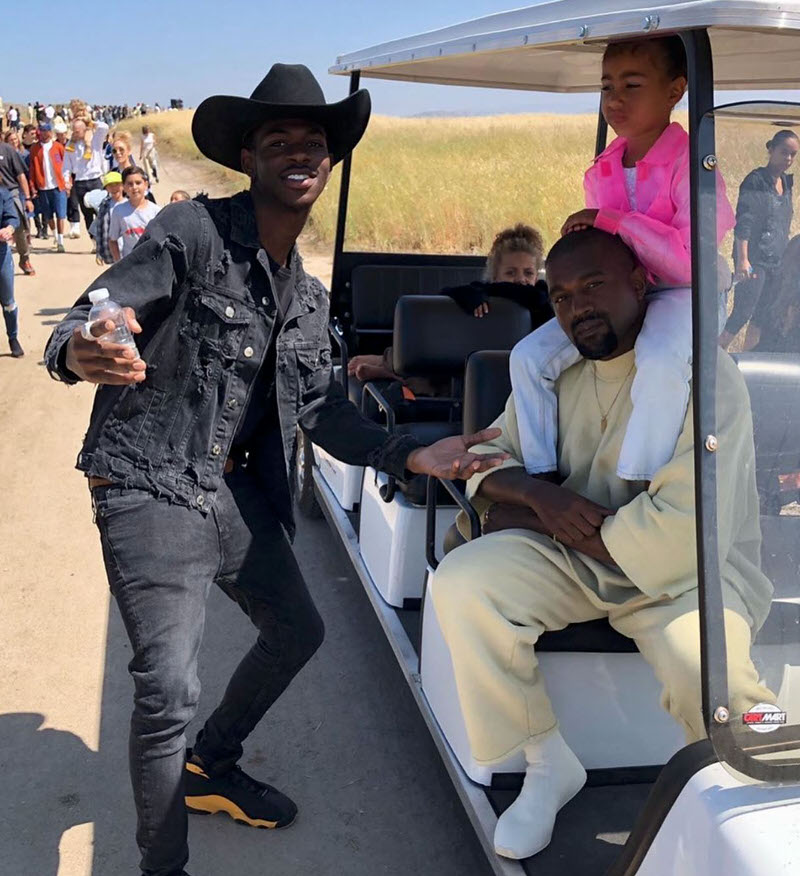 + Kanye West was most exciting the first half of the year when rocking unreleased Yeezys
+ Gifting the 700 VX last fall to Tekashi 6ix9ine, will these finally release at retail in 2019?
Bella Hadid
+ Bella Hadid stepped out of the car wearing the KITH x adidas FYW S-97 for a spring flex
+ The KITH x adidas FYW S-97 might be the sleeper of the year
Tierra Whack
+ Rising star Tierra Whack shined at the Coachella with Nike Tailwind on
+ Tierra's bell pepper outfit was both flavorful and flashy
SZA
+ SZA wore the pink Golf le Fleur x Converse One Star at the Coachella
+ When are we getting a new album though?
ASAP Rocky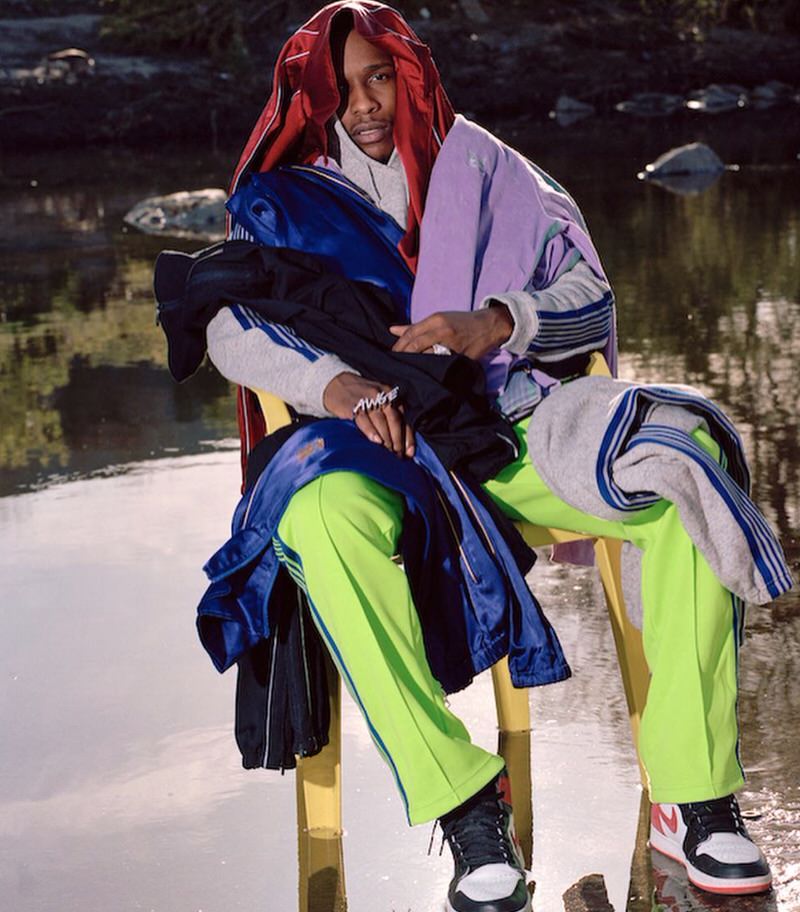 + ASAP Rocky is still that guy when it comes to fashion
+ What are the details on his purple and black Jordan 1s though?!
Frank Ocean
+ Team early, Frank Ocean already had the unreleased Cactus Plant Flea Market x Nike Air VaporMax 2019 before the rest of the world
+ Could Frank be the next artist to work directly with the Swoosh?
Don C
+ Don C stunted on everybody by wearing the Yeezy basketball sneakers while renewing his vows with his wife
+ Does this mean that the Yeezy basketball shoes are coming soon?
Robert Downey Jr.
+Robert Downey Jr. impressed on his movie promo run
+ Iron Man x Jumpman
Dwayne Bacon
+ Dwayne Bacon headed to Old Town Road in a fresh jacket and the coveted Travis Scott x Air Jordan 1
+ Think MJ plugged him with the then-unreleased heat?
Kevin Durant
+ Kevin Durant has elevated his style over the past few years
+ We wonder how much PE heat KD has in his closet
Young Thug & Gunna
+ Gunna and Young Thug are always in a good mood
+ Who had the better releases this year?
Jordan Bell
+ Jordan Bell arrived at the arena wearing the Air Jordan 13 Oregon PE from his college days
+ It's good to be a Duck
Justin Bieber
+ Justin Bieber proved extra cozy in the Jeremy Scott x adidas Teddy Bear sneakers
+ Even as Justin has taken the time off on his music career, his swag is never on holiday
Chris Paul
+ Chris Paul stunted on any Rockets doubters with his exclusive Air Jordan 11 Chris Paul PE from his Clippers days
+ Do you want to see these release in the future?
College Coaches
+ Nike and Jordan Brand coaches flexed big time this spring
+ How much heat do we think these guys have?
Vashtie
+ Vashtie posted up in her Vashtie x Air Jordan 2 collab from 2010
+ Is this the best collab on the Air Jordan 2?
Joey Badass
+ Joey Badass did last year's best Air Jordan 1 more of a justice than just about anybody
+ Union x Pro Era? That's LA to NYC
Tracee Ellis Ross
+ TER pulled out the Satin SBBs and we like
+ Simply put, queen
Devin Booker
+ Friends & Fam with La Flame
+ Always in SICKO MODE
Fat Joe
+ Fat Joe might have the rarest wear of the year
+ When will Marky Mark make his CSS return?
Elon Musk
+ Elon Musk in CSS? Yup
+ To make it he brought out custom Jordan 1s
Bad Bunny
+ Latin sensation Bad Bunny always has flavors on his outfits
+ This time around, he showed his taste level with his custom dyed Yeezys and Monarch collabs
LeBron James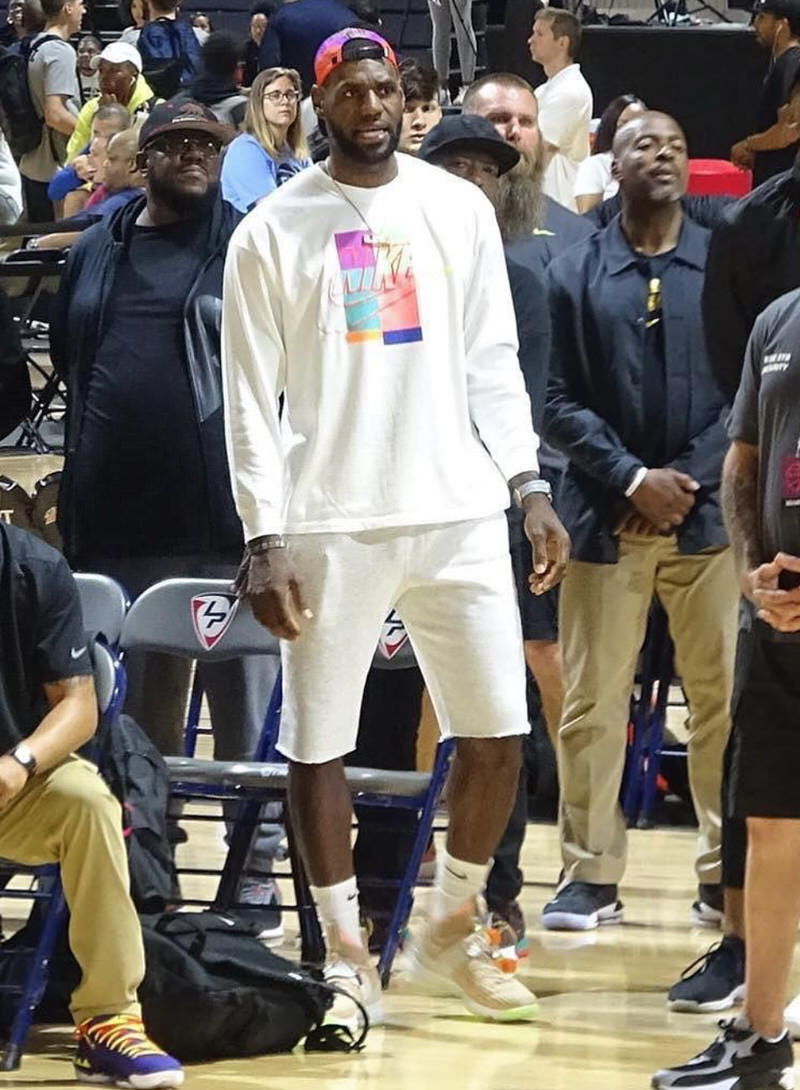 + The King never disappoints people with his outfits and kicks
+ Congratulations to LeBron, who passed MJ on the all-time scoring list this year
Travis Scott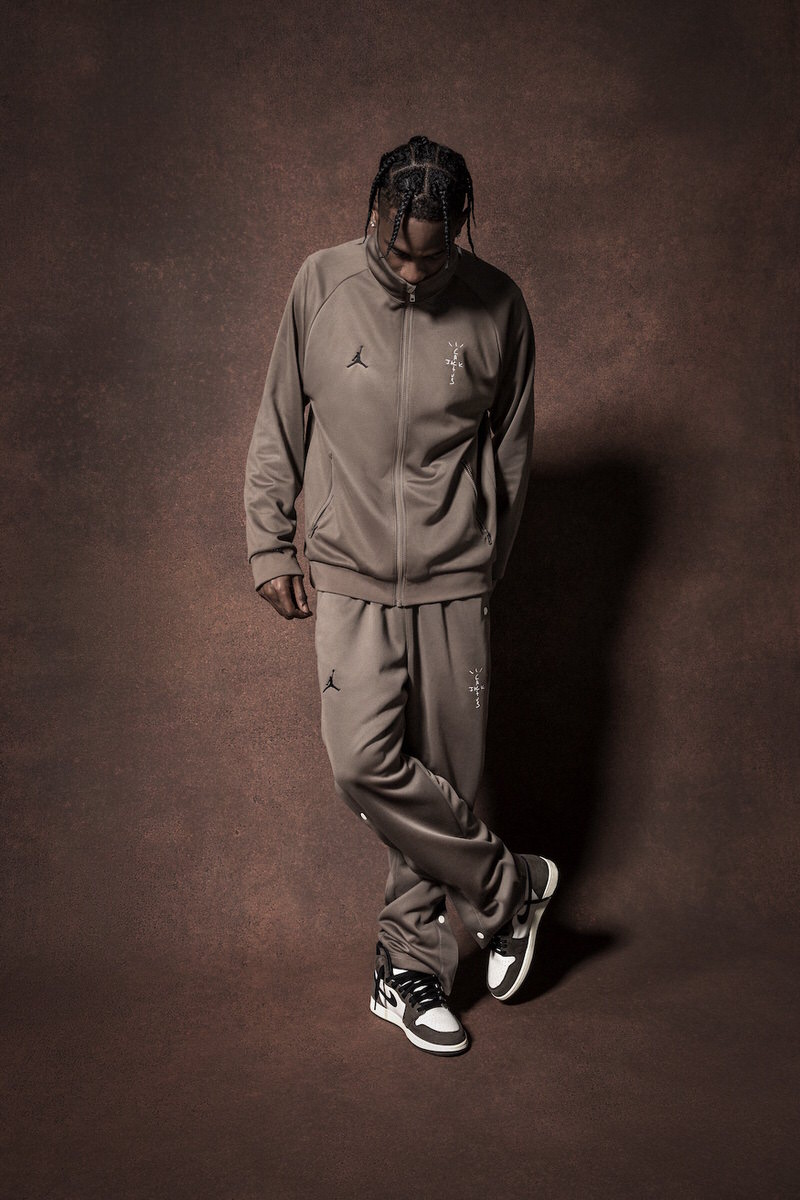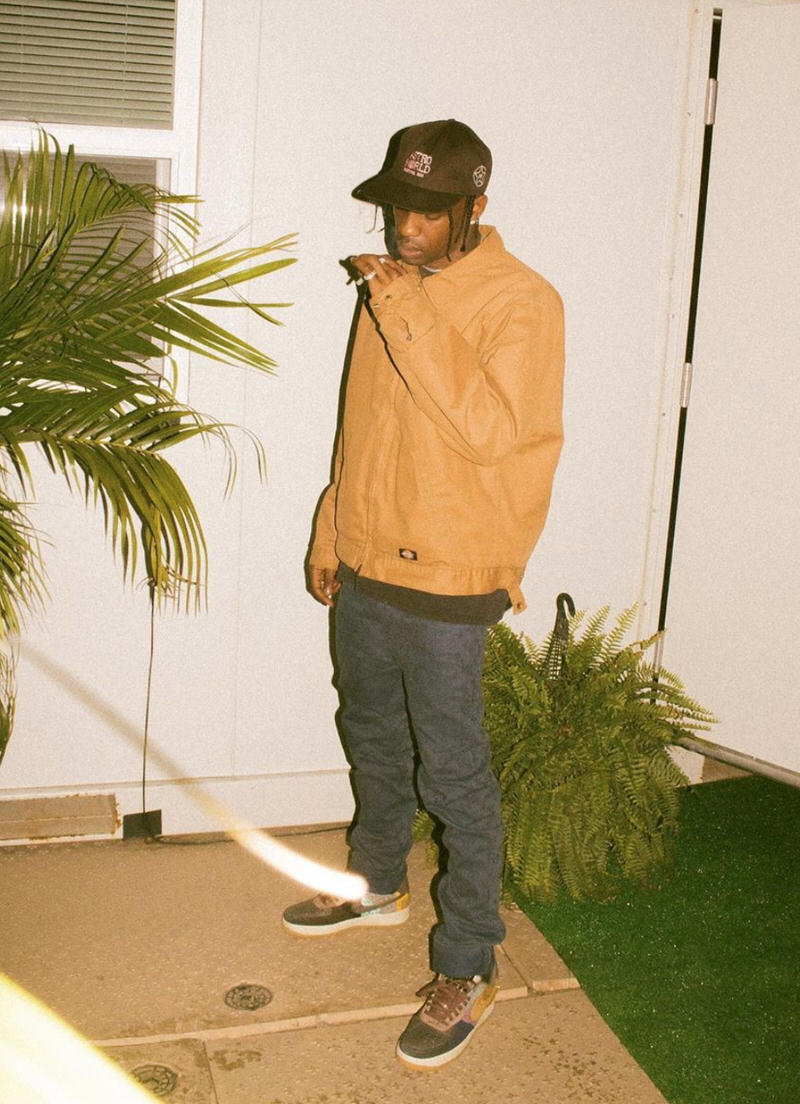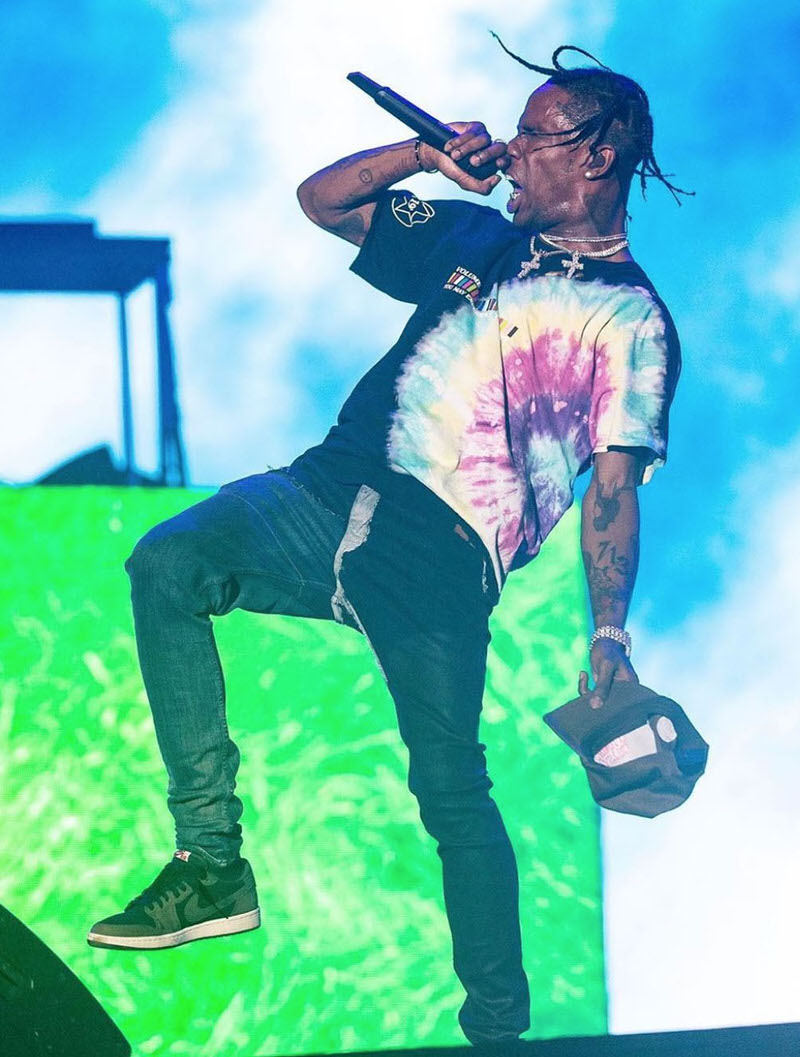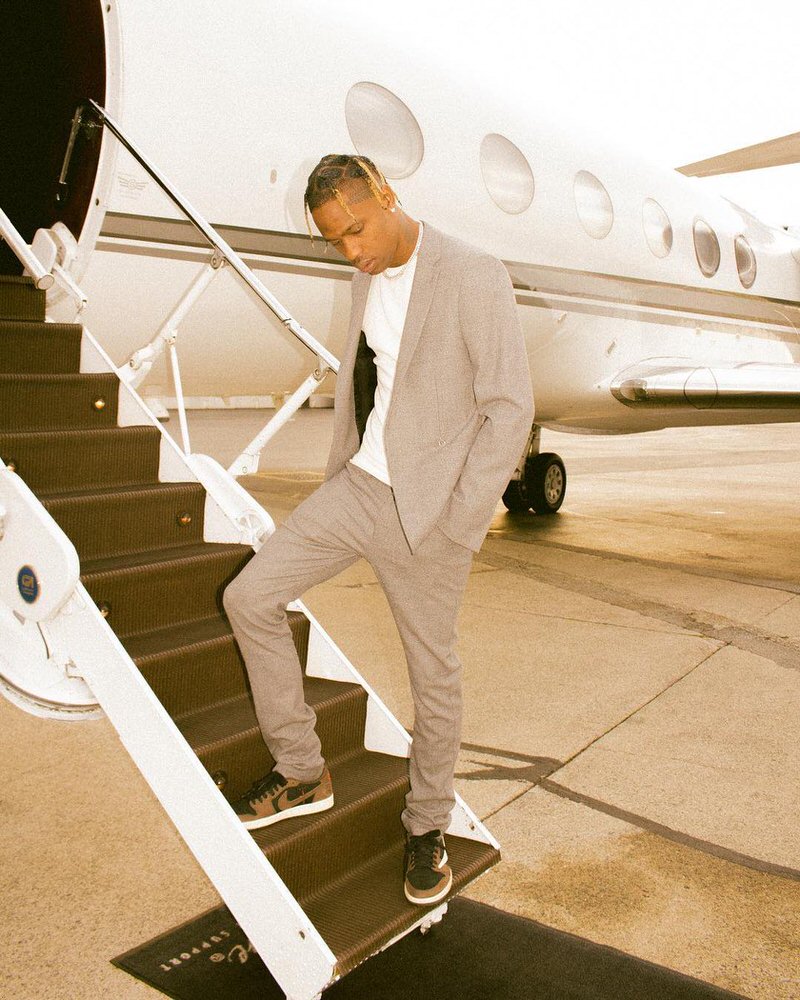 + Travis Scott is still killing it in 2019
+ Is he the midseason pick for CSS MVP?