Sneakers have used patterns to tell stories for as long as a culture surrounding them has been in existence. More often than not, among the more popular patterns has been camouflage — and its many variations.
Typically seen in army focused green and brown, adidas flips the script for its Ultra Boost 4.0 with a white and red variation of the print as seen through the model's Continental outside.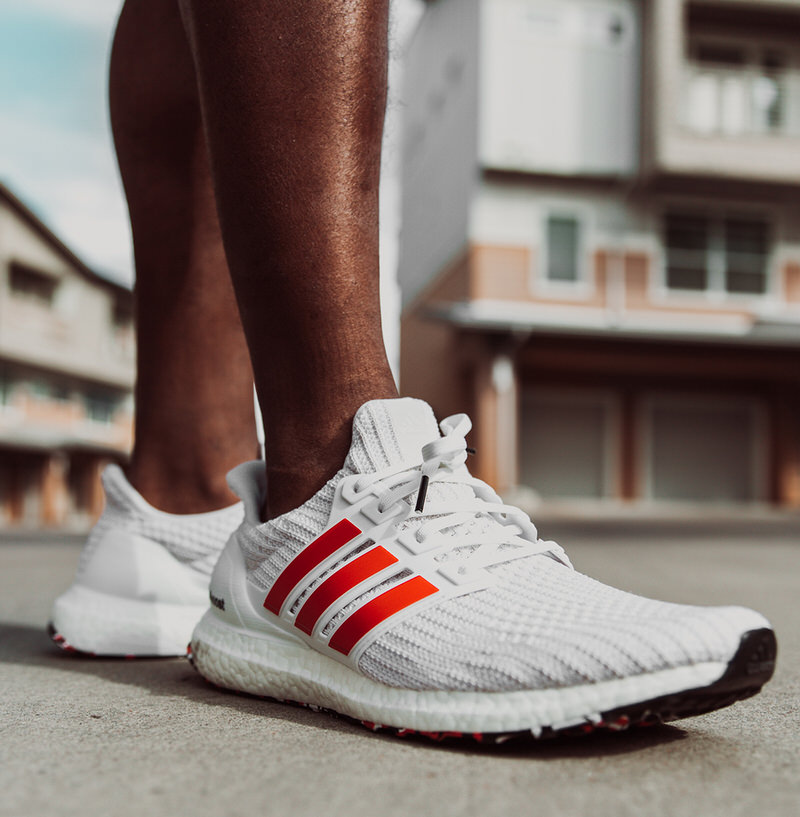 Hiding in plain sight as it's only visible when the outsole is facing up, the camouflage placement is a unique play on a print that's historically meant to be hidden in clear view. This, too, speaks to the nuance the Ultra Boost series maintains; exploring newness in both grandiose and subtle avenues.
Take a closer look at the adidas Ultra Boost 4.0 "Camo" in the photos below and pick up a pair for yourself here.