Pressed by the exploration of defining where sport and design intersect, Los Angeles based Bristol Studio continues down a circular path with the debut of their second collection in an ongoing partnership with adidas Originals. And, like the first, Luke Tadashi and Bristol focus on the nuanced Crazy BYW silhouette.
A modern-day rendition of adidas' Feet You Wear technology from decades past, Bristol, this past February, released two iterations of the Crazy BYW that remain the best two pairs of the shoe to date. That truth will change this November when the follow-up arrives. Bristol dives deeper and takes even greater liberties with the BYW. Moreover, the second wave will feature both mid and low-cut styles.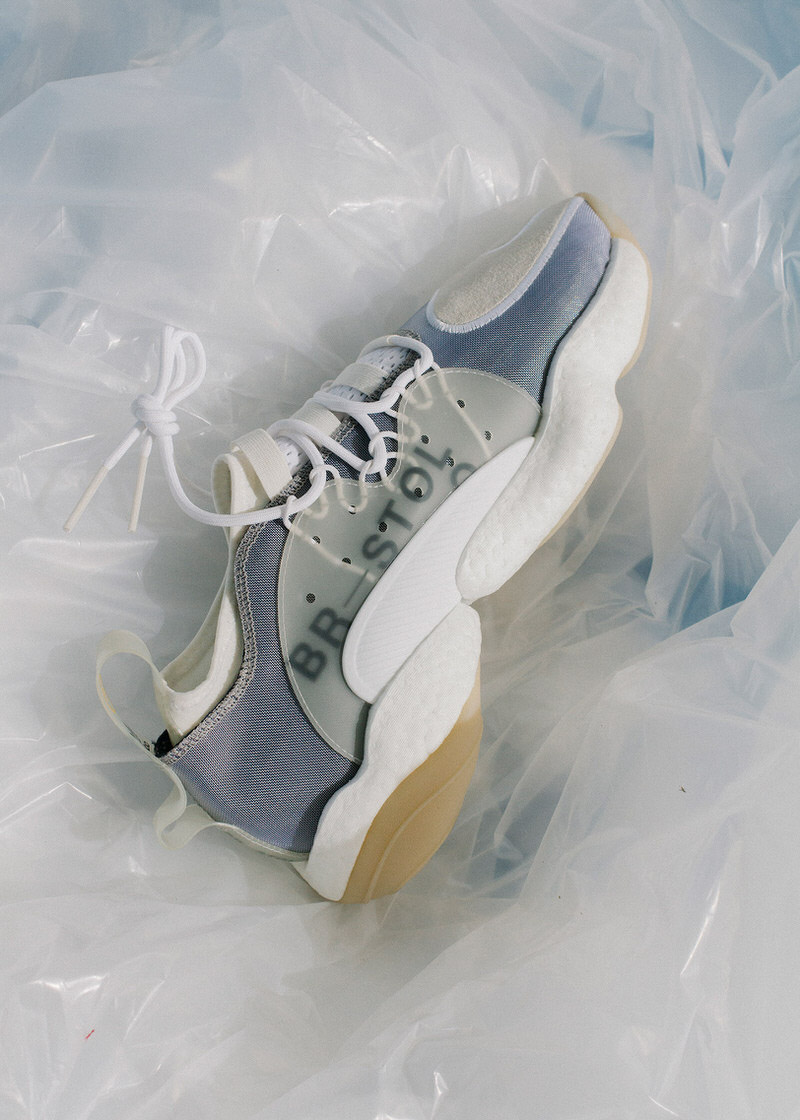 Centered around a love for basketball and the style that surrounded the game in the early to mid 2000s, Bristol ensures its BYW collaboration is leveled by sport and design — two ingredients that season each dish they serve. A juxtaposition of materials balance the shoe's sporty foundation with contemporary sentiment, while the coloring is largely muted with only slight pops of vibrance that allow the textures and lines to narrate the shoe's story.
Bristol, too, even if somewhat indirectly, also help introduce the BYW LVL 2. Their version of the ankle bearing silhouette is branded on the lateral siding through a translucent panel. Other updates to the LVL 2 include perforations on the tongue and varying materials that both expose and hide subtleties of the design.
Both Bristol Studio x adidas Crazy BYW LVL1 and LVL2 styles are set to release this November. Learn more about Tadashi and Bristol Studio in our interview here.