words // Nick DePaula:
As the 2016 Summer Olympics come to a close, all throughout both the men's and women's tournament, players from around the world took advantage of the global platform to break out some colorful kicks showing off their national pride.
With new models like the Air Jordan XXX1 and the Nike Hyperdunk 2016 taking center stage, we saw NBA players Nene, Pau Gasol and Yi Jianlian each help to highlight some of the Nike brand's newest innovations. For adidas, Ricky Rubio headlined the new Crazy Explosive silhouette in Rio, while several Three Stripe-endorsing guards and wing players opted for Damian Lillard's second signature shoe.
Check out all of the best Kicks On Court worn throughout this summer's 2016 Summer Olympics in Rio De Janeiro, and let us know your favorites in the comments section below! Stay tuned for a detailed breakdown of the Gold Medal winning Men's and Women's US National Teams.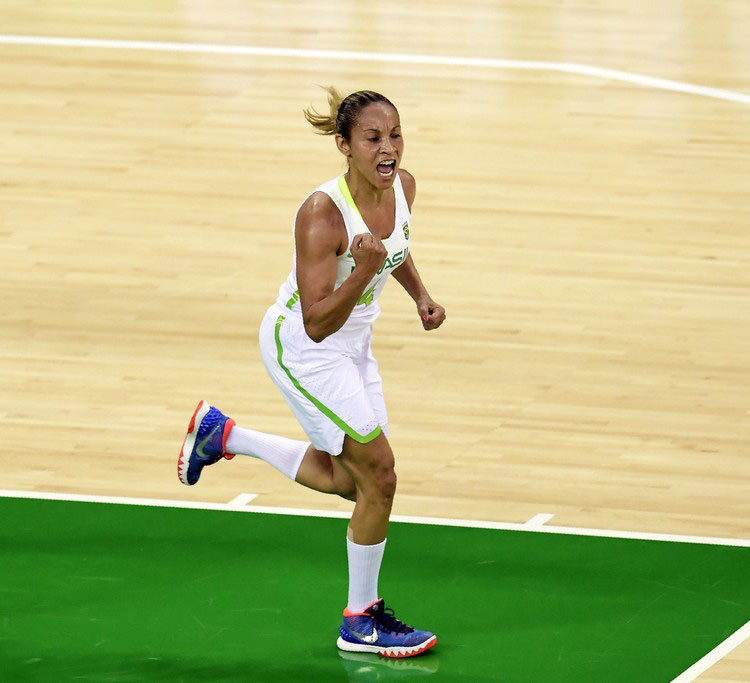 Adriana Moises — Nike Kyrie 1
_____

Augusto Lima — Air Jordan 31
_____

Leandro Barbosa — Nike Hyperdunk 2016 Low
_____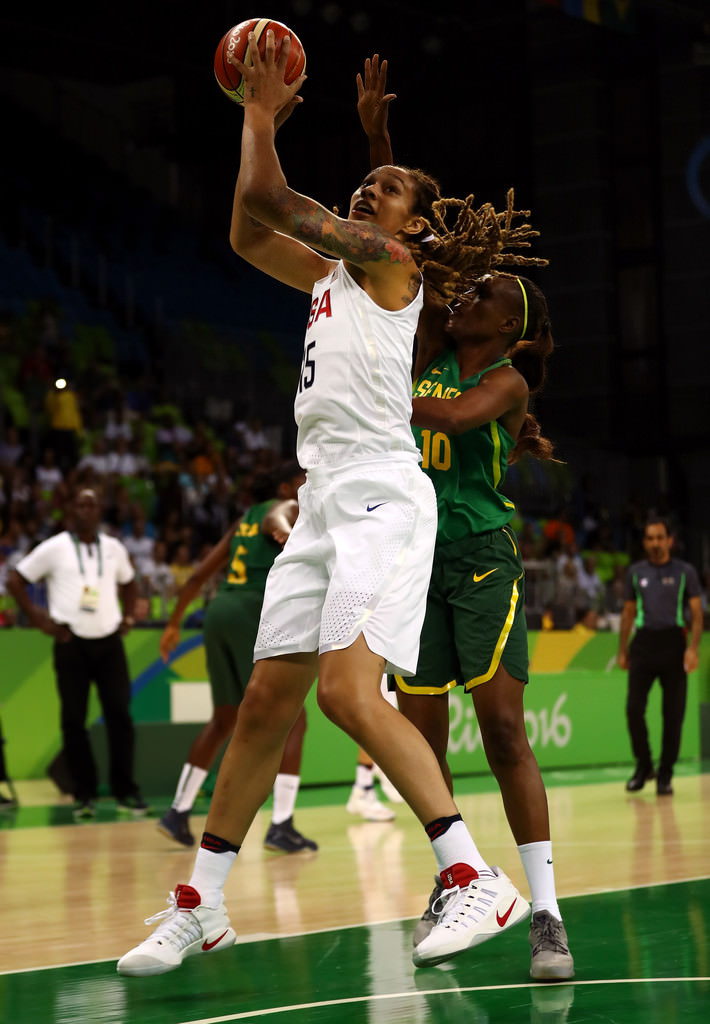 Brittney Griner — Nike Hyperdunk 2016 Low
_____

Bojan Bogdonavich — Nike Zoom Run The One
_____

Pau Gasol — Nike Hyperdunk 2016
Dario Saric — Nike KD9
_____

David Andersen — Nike Kobe 8
_____

David Andersen — Nike Kobe 8
_____

Matthew Delavedova — Nike Kobe X
_____

Diana Taurasi — Nike LeBron 13
_____

Dwight Lewis — Nike Kyrie 2 (awkward)
_____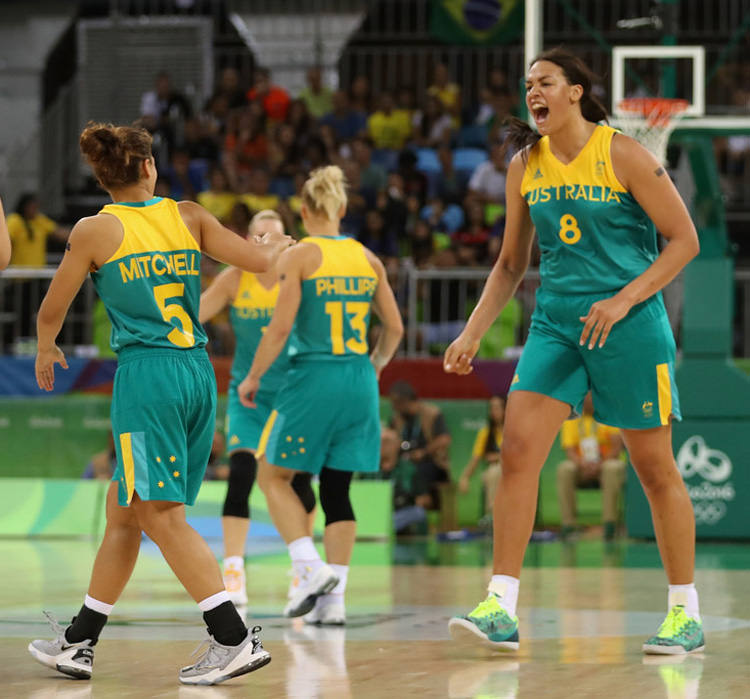 Elizabeth Cambage — Nike Kobe 9 EM
_____

Facundo Campazzo — Air Jordan XXX
_____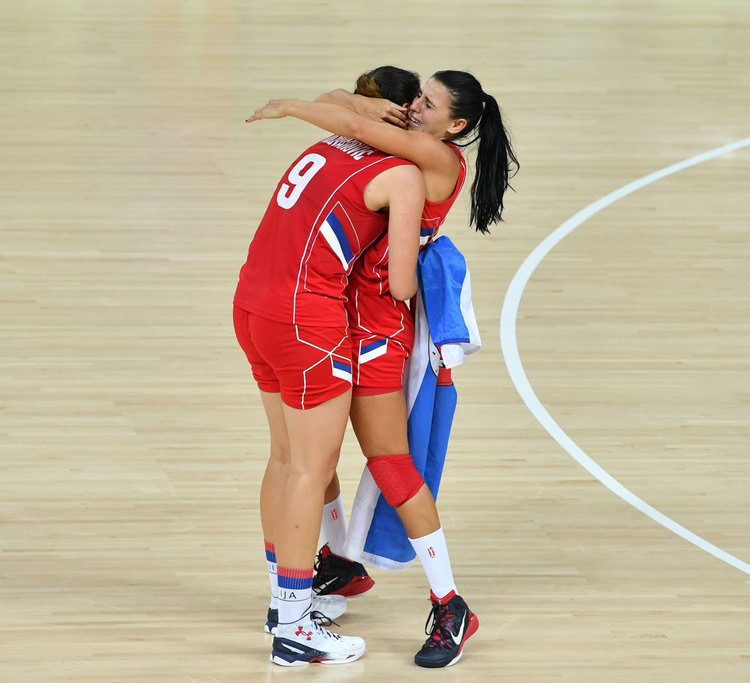 Jelena Milovanovic — Under Armour Curry Two
Sonja Pretrovic — Nike Hyperdunk 2014
_____

John Cox — Nike Kobe X 
_____

Jonas Valanciunus — Nike Air Max Body U
_____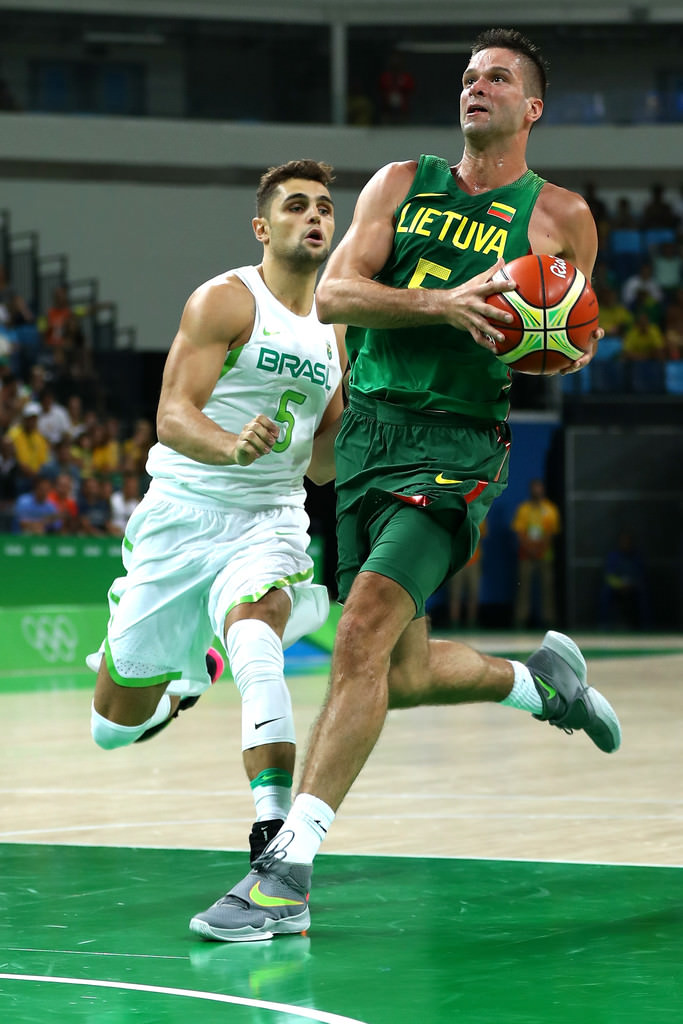 Mantas Kalnietis — Nike Zoom HyperRev 2016
_____

Manu Ginobili — Nike KD8 PE
_____ 

US Women's National Team — Nike Kyrie 2 / Hyperdunk 2016 / Air Jordan XXX1
_____

Maya Moore — Air Jordan XXX1
_____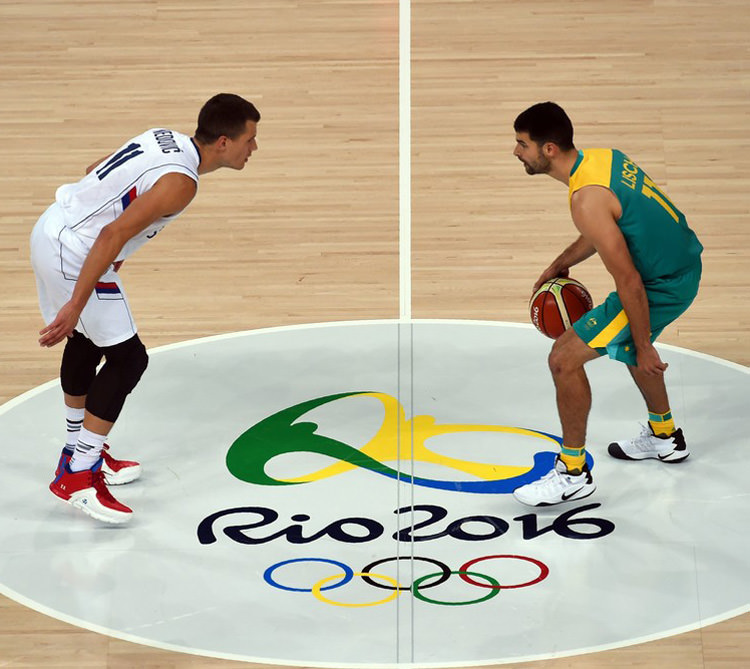 Nemanja Nedovic — adidas JWall 2
Kevin Lisch — Nike Hyperdunk 2016 Low
_____
 Nene Hilario — Air Jordan XXX1
_____  

Andres Nocioni — Nike KD 8
_____

Olivia Epoupa — adidas DLillard 2
_____

Pau Gasol — Nike Hyperdunk 2016 PE
_____

Penny Taylor — Nike Hyperdunk 2015 iD
_____

Rachel Jarry — Nike Zoom HyperRev 2016
_____

Raulzinho Neto — Nike Hyperdunk 2016
_____

Ricky Rubio — adidas Crazy Explosive 
_____

Sandrine Gruda — adidas DLillard 2 miadidas 
_____

Luis Scola — Anta Scola
_____

Sergio Rodriguez — adidas DLillard 2
_____

Spain National Team — adidas Crazylight Boost, adidas Crazy Explosive, Nike Hyperdunk 2016 & Nike KD9
_____

Sue Bird — Nike Kyrie 2 
_____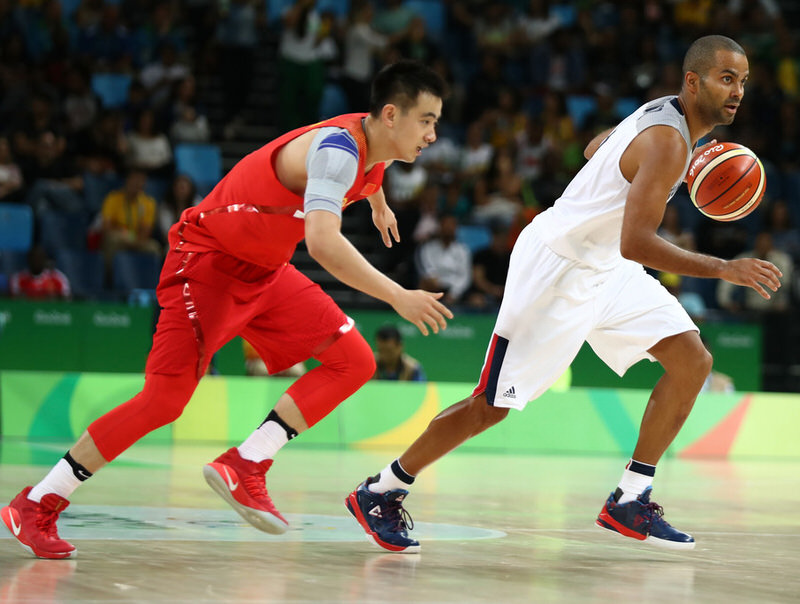 Tony Parker — Peak TP 
_____

US Women's National Team — Nike Hyperdunk 2016, KDTrey 5 III & Kyrie 2
Yi Jianlian — Nike Hyperdunk 2016 PE