This week, the recalled Betsy Ross Flag Nike Air Max 1 proved not just the biggest story in sneakers but also one of the biggest stories in US news.
The 4th of July quickstrike was cancelled by Nike as brand spokesperson and activist Colin Kaepernick advised the Swoosh not to release the shoe as the old flag used on the shoe could potentially offend people who connect the old flag to symbols of old ways in America, namely slavery as it existed during said colonial times when the flag was created.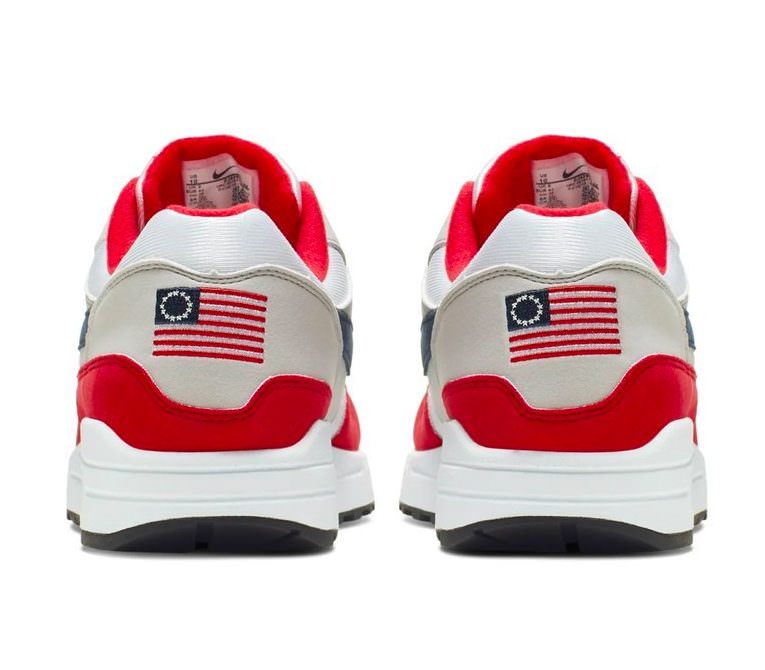 While the shoe and its withdraw from a retail release caused plenty of controversy and conversation on all sides of the political gamut, few were more outraged or fast to act than Arizona Governor Doug Ducey.
Following the news of Nike cancelling the Betsy Ross Flag Air Max 1 release, the governor announced via a series of Tweets that the state of Arizona would no longer be providing financial incentives to Nike in regards to the brand's upcoming "major investment" in AZ.
While Ross stated in the Tweets that he was "embarrassed for Nike" and that "Arizona's economy is doing just fine without Nike," such sentiments apparently did not influence his cookout footwear come the 4th of July.
In an ironic turn of events, the cancelled kicks that have highlighted political sensitivity in our country have apparently unified two parties: patriotic dressers and resellers as a pair of the Betsy Ross Air Max 1s reportedly sold for thousands of dollars.