This morning, news broke of Nike cancelling their 4th of July Nike Air Max 1 release.
The holiday shoe featured the Betsy Ross flag on the heel which became a point of contention to Nike athlete and activist Colin Kaepernick. The activist reached out to Nike directly because he felt the Betsy Ross Flag was linked to a time of of slavery and injustice in America.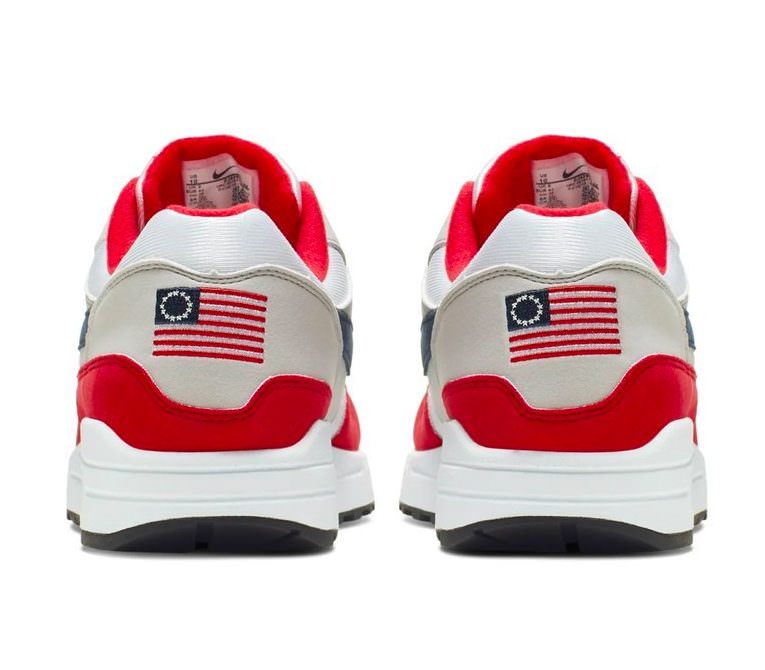 In accordance, Nike cancelled the shoe stating that "Nike has chosen not to release the Air Max 1 Quick Strike Fourth of July as it featured the old version of the American flag."
As expected, there has been fallout from the decision but perhaps more than anticipated.
Taking to Twitter, Arizona Governor Doug Ducey stated that under his orders the state will no longer be providing financial incentives for Nike's major business plans set to take place in AZ.
For those unaware of Nike's plans with the state of Arizona, the brand was set to announce a major investment in Goodyear, AZ. As expressed in the Tweets below, the state of Arizona was set to provide financial incentives to Nike in regards to their developments set for Goodyear.
Today was supposed to be a good day in Arizona, with the announcement of a major @Nike investment in Goodyear, AZ. THREAD—>
1/

— Doug Ducey (@dougducey) July 2, 2019
Words cannot express my disappointment at this terrible decision. I am embarrassed for Nike. 3/

— Doug Ducey (@dougducey) July 2, 2019
Instead of celebrating American history the week of our nation's independence, Nike has apparently decided that Betsy Ross is unworthy, and has bowed to the current onslaught of political correctness and historical revisionism. 5/

— Doug Ducey (@dougducey) July 2, 2019
Nike has made its decision, and now we're making ours. I've ordered the Arizona Commerce Authority to withdraw all financial incentive dollars under their discretion that the State was providing for the company to locate here. 7/

— Doug Ducey (@dougducey) July 2, 2019
And finally, it shouldn't take a controversy over a shoe for our kids to know who Betsy Ross is. A founding mother. Her story should be taught in all American schools. In the meantime, it's worth googling her. 9/9

— Doug Ducey (@dougducey) July 2, 2019
Nike is yet to make a statement in response to this news.
Keep it locked to Nice Kicks for updates.