photos by Rob Mata
Adidas Skateboarding has brought us some of the best skate shoes for over 20 years. With pros like Alec Majerus and Dennis Durrant on their team, Adidas continues to break the barrier for skaters and their sneakers.
The Adidas 3ST.004 is their latest installment that makes skateboarding feel brand new. Inspired by Tyshawn Jones, the 3st.004 connects a classic look with modern technology. The use of boost in the heel for impact protection and the low-profile forefoot brings a perfect balance for your board.
Check out the images below for an on-foot look at the Adidas Skateboarding 3ST.004.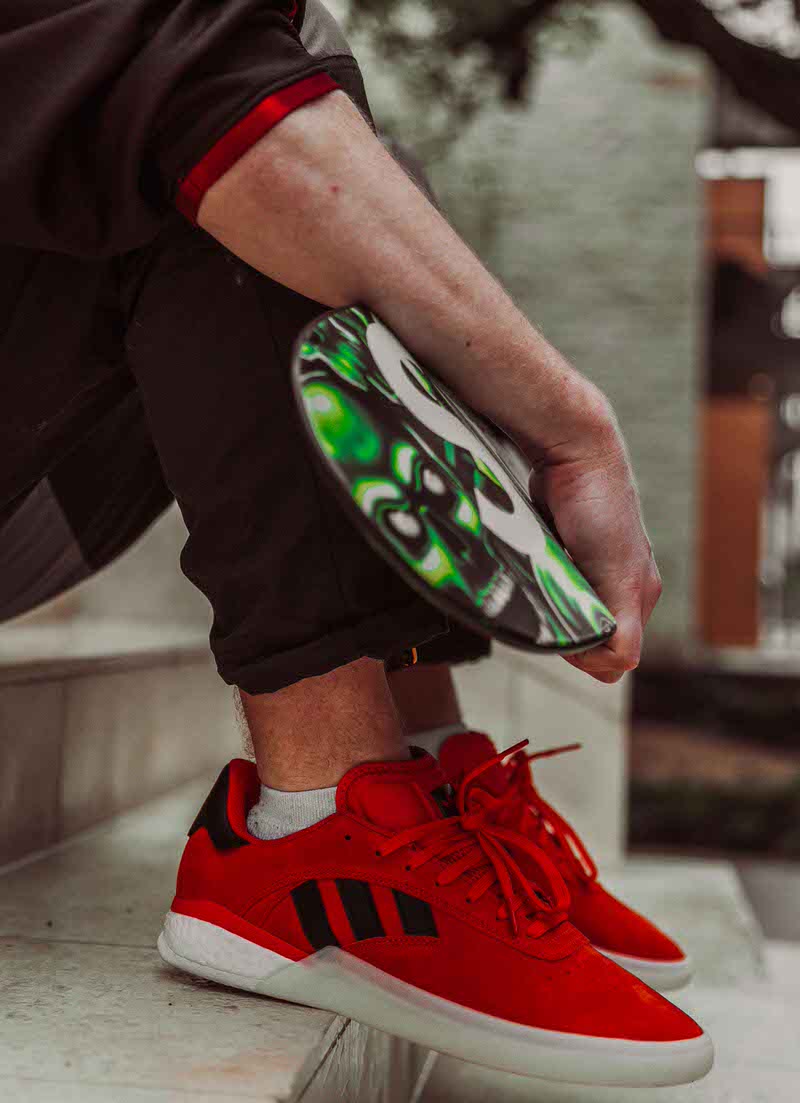 Pick up your pair of the Adidas Skateboarding 3ST.004 here.