The Air Jordan 6 is a model with rich history.
Best known for its "Infrared" colorways which Mike wore en route to his first NBA Championship, the shoe has since been seen in an array of retail releases that scattered shelves and PE pairs made for the best in basketball, football and music.
Every so often, however, a true third party plays a part in design duties when it comes to crafting a color story that's separate from that of just Jordan.
In celebration of Travis Scott's Air Jordan 6 capsule collection that just released, peep a brief history of Air Jordan 6 collabs below.
Jordan Dark x Air Jordan 6 "Doernbecher"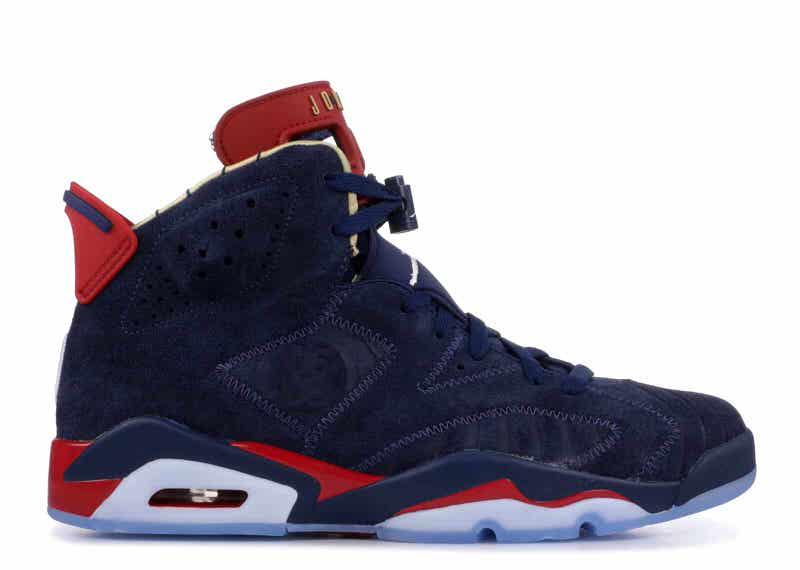 Release Date: Fall 2009/Spring 2019
+ What's more amazing than having your own Jordan collab? Beating childhood cancer. Jordan Dark did both and celebrated it on the Doernbecher 6
+ This heartfelt pair is certified heat, too, returning in 2019 for its 10 year anniversary
Michael Jordan Motorsports x Air Jordan 6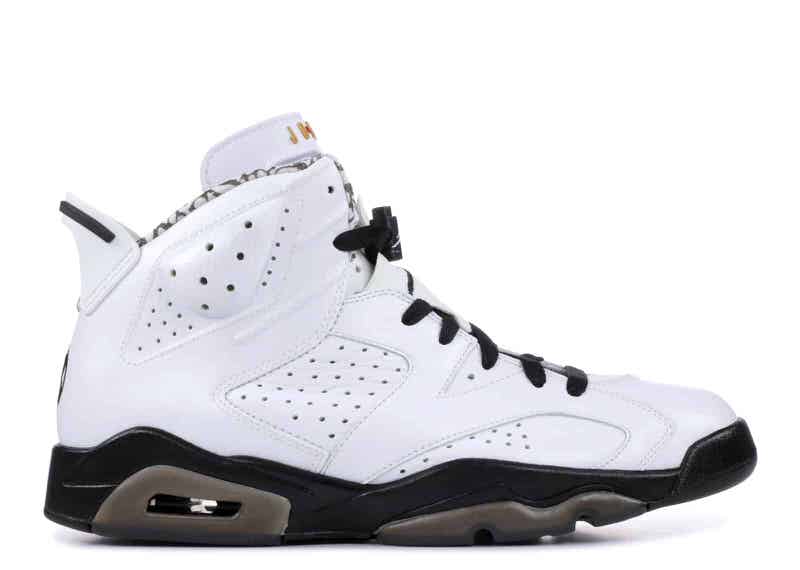 Release Date: Spring 2010
+ Once Mike left the game of basketball he found a new love in biking and even started his own Motorsports company
+ This pair pulled the palettes from one of his famed bikes that was dripping with Nike Air nostalgia
Slam Dunk x Air Jordan 6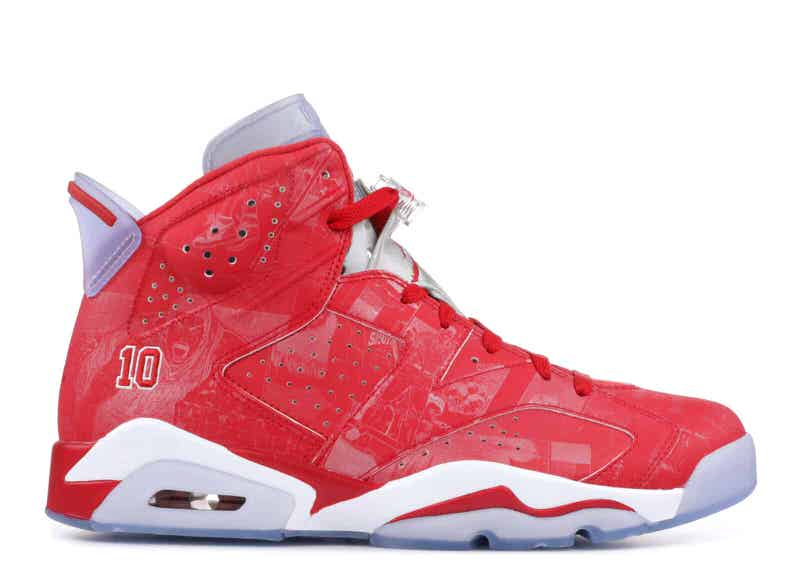 Release Date: Holiday 2014
+ A Far East love of basketball made this comic colorway one of the best stories told on an Air Jordan
+ Graphic patent leather, PE type tagging and icy blue finishes on not just the sole but also tongue and pull tabs absolutely crushed on these
Macklemore x Air Jordan 6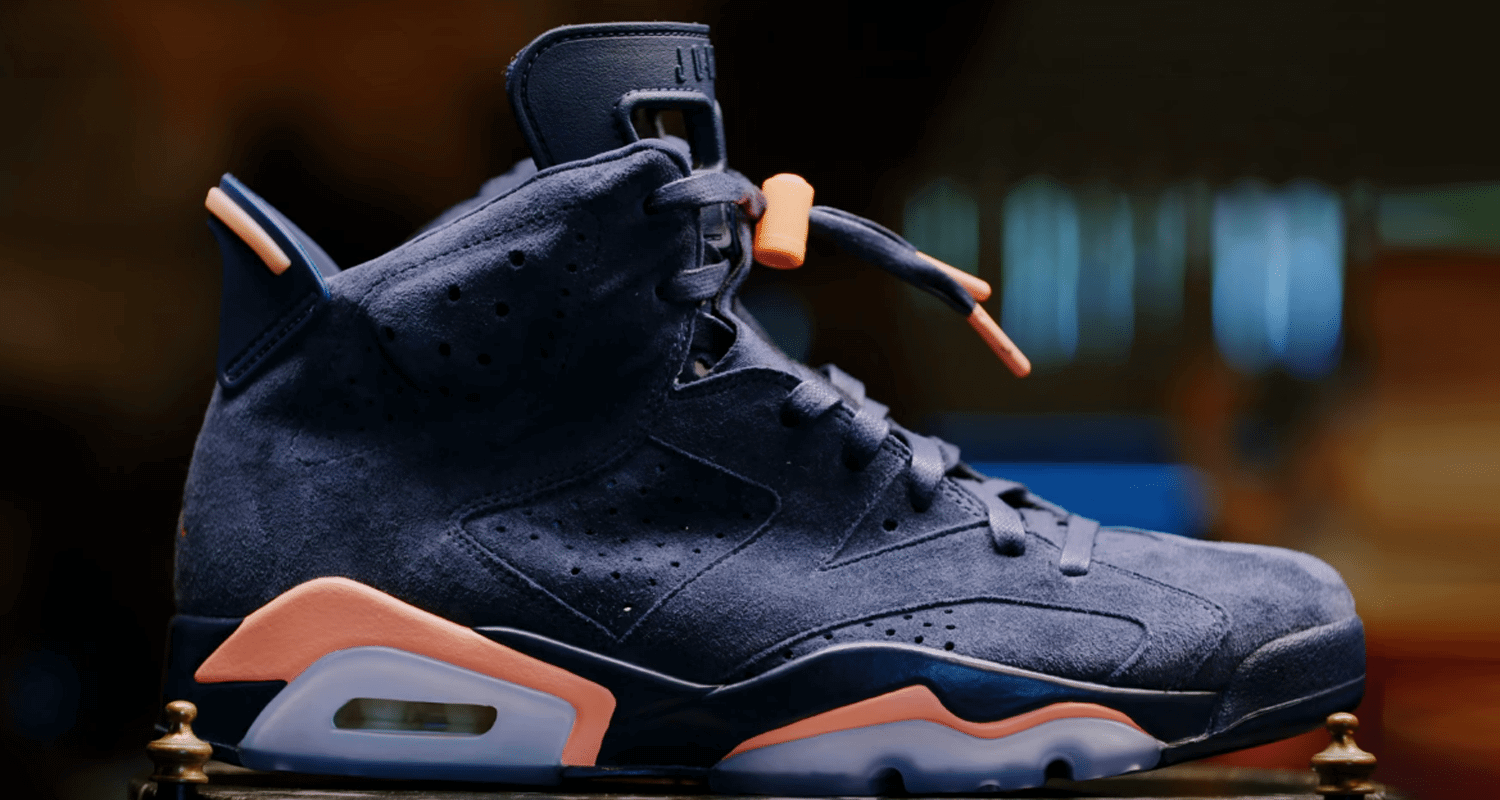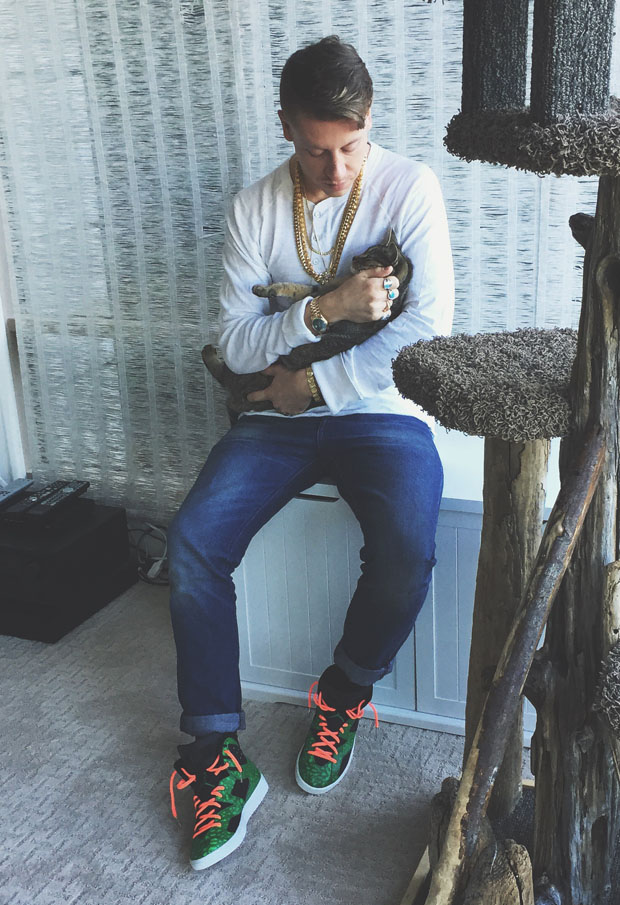 Release Date: Unreleased Samples 2014
+ Plenty of PEs have been for athletes, artists and entertainers when it comes to the Jordan 6, but Macklemore actually designed his
+ Four pairs in total, the "Clay Suede" and "Emerald Green" takes were most celebrated, but a "Salmon" sample and lenticular lifestyle pair also exist
Trophy Room x Air Jordan 6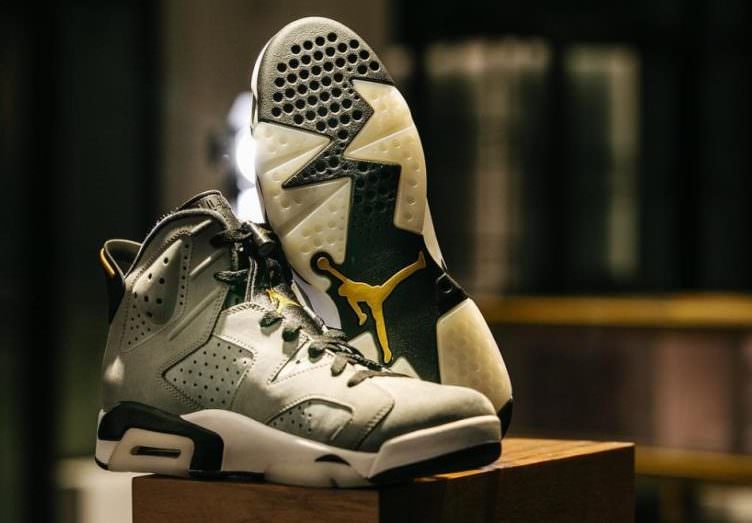 Release Date: Unreleased Samples 2016
+ Mike's very literal family at Trophy Room provided a truly smooth take on MJ's first ring winning silo
+ Much like an NBA Championship ring, these are very hard to get
Gatorade x Air Jordan 6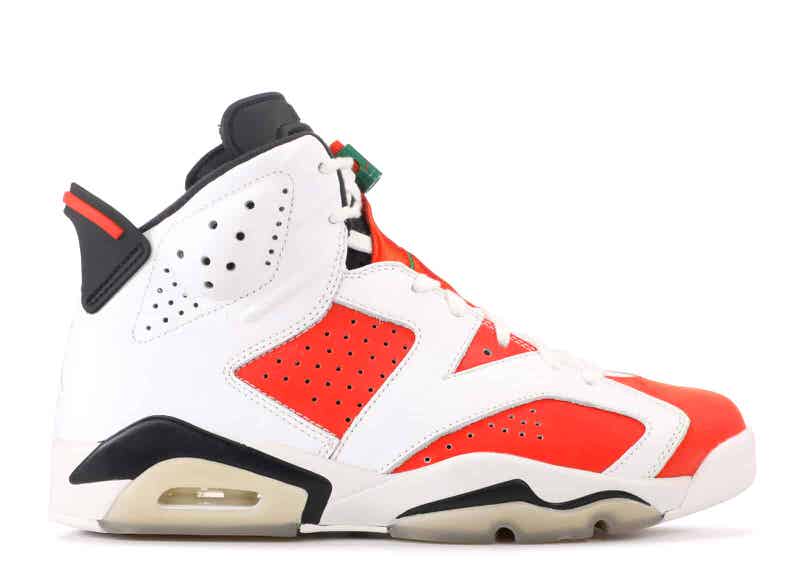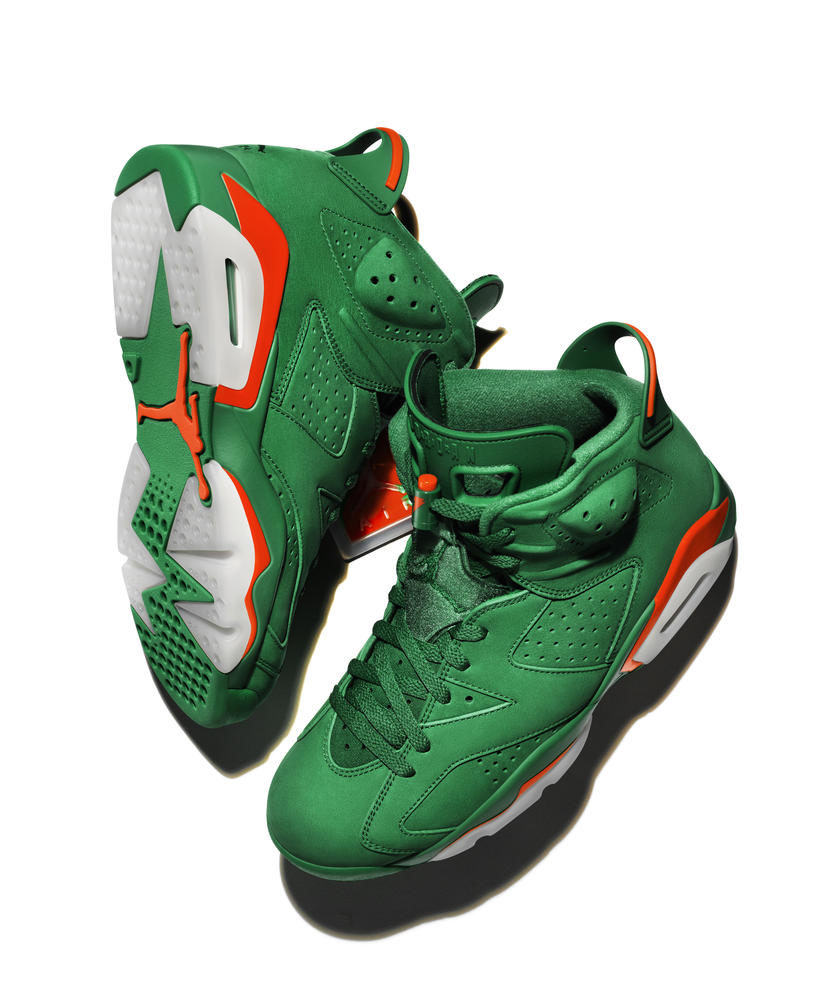 Release Date: Holiday 2017
+ Thematic but a true collab, the Gatorade x Jordan collection featured two pairs of 6s, tons of a apparel and plenty of AJ1 flavors
+ Both "Like Mike" and Gatorade green pairs spoke to MJ's early endorsement of the sports drink
Aleali May x Air Jordan 6
Release Date: Spring 2019
+ The go-to gal for Jordan Brand, Aleali May made good on amazing collabs on the 1 and 10 for her "Millennial Pink" pair of 6s
+ Adding to the legacy, this pair was sported in a super big sample size at Summer League on the feet of Zion Williamson, foreshadowing his eventual JB deal
PSG x Air Jordan 6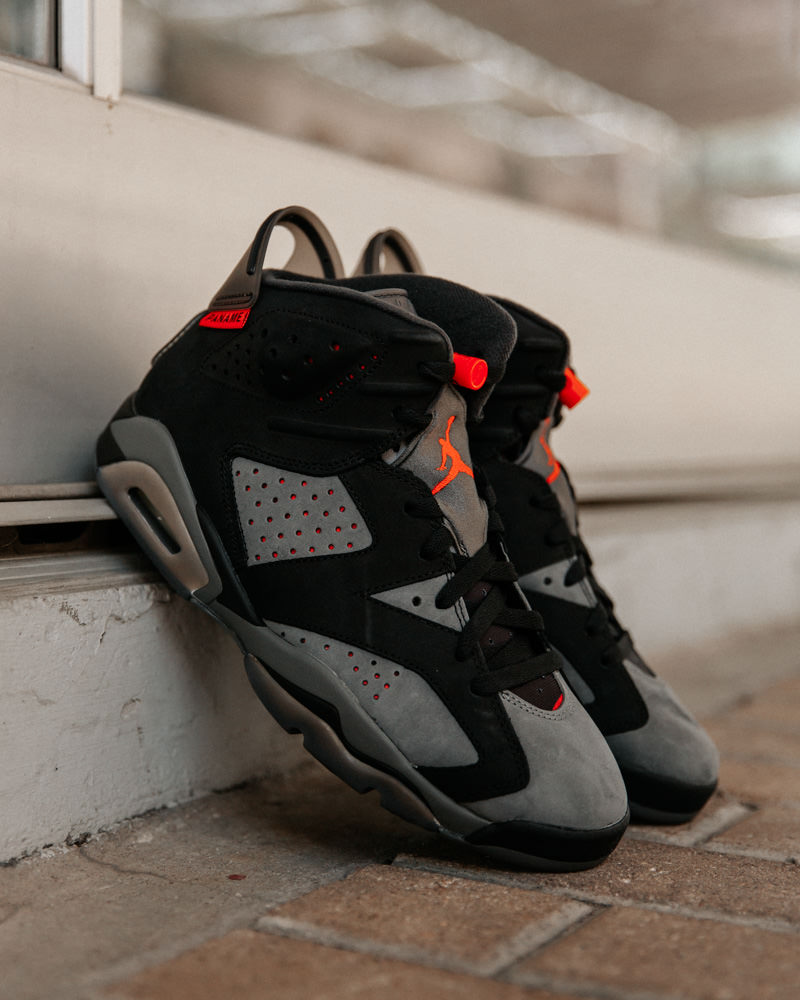 Release Date: Summer 2019
+ In the club like 50, French futbol franchise Paris Saint German collaborated with Jordan Brand on the 6 for the follow-up to their favored 5s
+ Somewhat of a "Pigeon" palette, these up the ante on Infrared accents for a mature menswear take that's still sporty
Travis Scott x Air Jordan 6
Release Date: Fall 2019
+ Following a Super Bowl debut, the Travis Scott x Air Jordan 6 released in the Fall of 2019 with a matching apparel collection
+ Click here to see every Travis Scott sneaker collab
Levi's x Air Jordan 6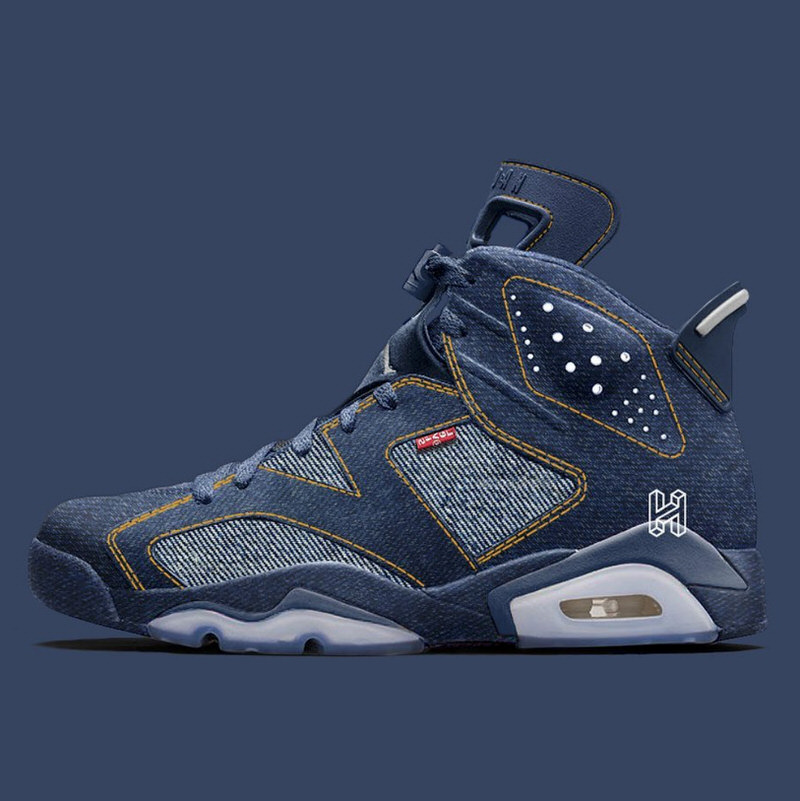 Release Date: 2020
+ Following the Air Jordan 1 and Air Jordan 4 collections, the Air Jordan 6 is the next silo likely to see a Levi's collaboration
+ The amount of panelling and depth the AJ6 provides could be the perfect custom canvas for this Canadian Tuxedo take
select imagery via Flight Club