20 years ago, the Air Jordan 4 turned 10 years old.
While the anniversary was led by the first formal return of OG Black/Red and White/Cement schemes it was also the birth of what we then called Retro+ releases.
What exactly was a Retro+ Jordan? Essentially, it was a retro Jordan that differed from its OG origin in respect to branding, color blocking or material play.
The Air Jordan 4 "Columbia" was all that and then some.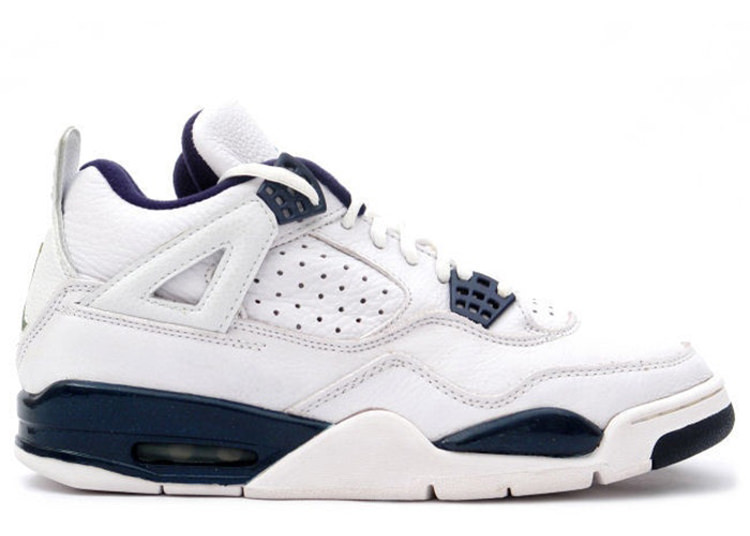 Rewriting the rules for an AJ4, the "Columbia" colorway departed totally from Chicago coming closer to a Carolina color story if anything making mention to Mike's lineage. While the market would eventually warm up to new shades on old shoes, a few other attributes proved even more polarizing if not panned.
Removing Nike Air branding, a jewel Jumpman on the heel signaled a new era for Jordan Brand. While this made sense from a very literal symbolism standpoint, other modifications were tougher to tolerate from OGs.
Leather wings, leather heel tabs and a perforated leather mid foot.
Basically, they removed the rubber and mesh – to some the calling cards for the Air Jordan 4.
What's next, taking the Flight script off the tongue?
Eh, yeah, they did that too.
Altering many original attributes and even playing with the height to some, the Air Jordan 4 "Columbia" was a risk. Were people ready for it then? Not so much. Did it open up the gates for how an Air Jordan could be altered when re-released? Yes, which most will agree was both good and bad.
Opening up the floodgates, the Air Jordan 4 "Columbia" was the first non-OG retro. Crazy to think, right?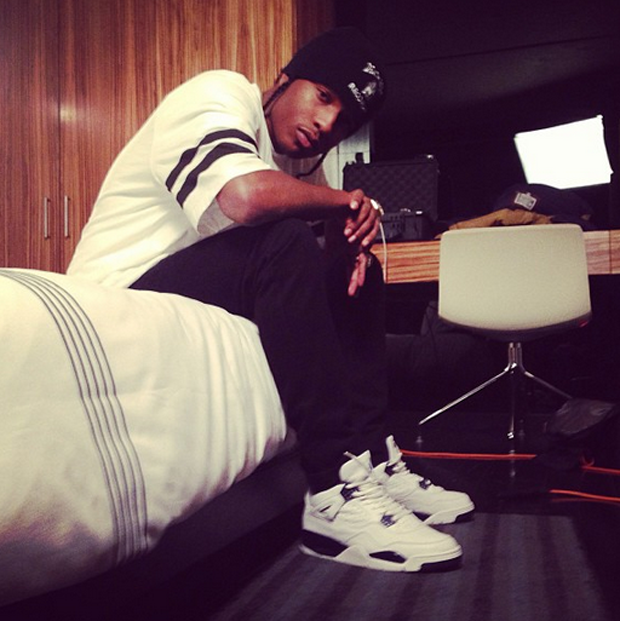 While retro Jordans had mostly tanked in '94 and '95 despite their coveted status now, the wave of retro releases that coincided with Mike's second retirement essentially set up the world we live in now: a calendar full of retro Jordans both old and new in inspiration, constantly riffing off Mike's nostalgia while both playing to and forecasting trends in fashion.
Removing elements from the original – namely Nike Air branding – set the stage for a massive hunger for true-to-form releases all these years later while introducing new palettes extended the Air Jordan line legacy and created new classics for those too young to see Mike play.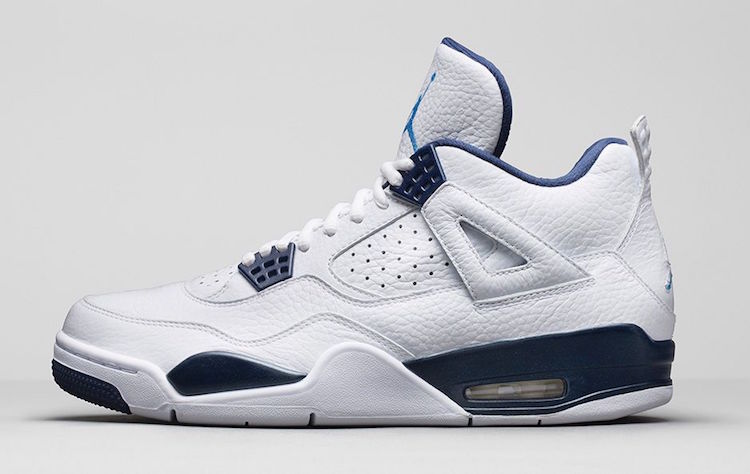 Fittingly or ironically depending on how you look at it, the Air Jordan 4 "Columbia" was one of the styles that led Jordan Brand's remastered retro campaign in 2015. This campaign focused on a return to form for quality and an increased price point.
Funny enough, a non-OG started this and also came back with another alteration: "Columbia" couldn't be cleared as a nickname so they returned as "Legend Blue" in a savvy positioning play to riff off that holiday's Air Jordan 11 release.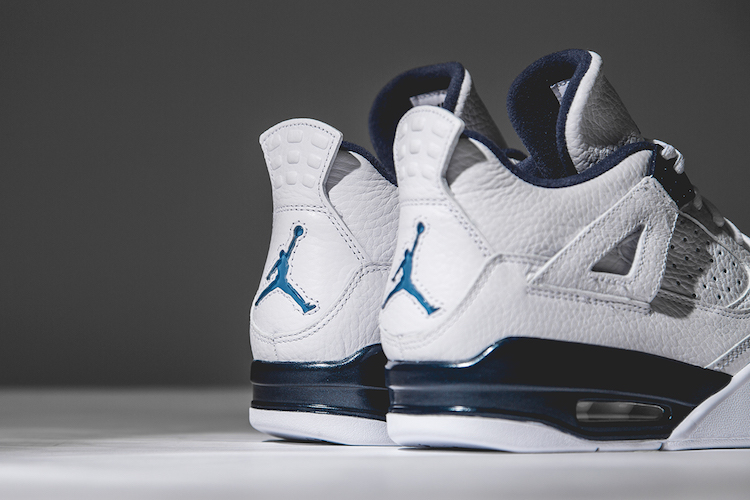 Needless to say, most Air Jordan 4 fans now have a love for the "Columbia" 4s regardless of nickname or details. Debuting 20 years ago today on August 21, 1999, the shoe has certainly grown in fanfare over time.
So yes, two decades ago today the first non-OG Air Jordan retro released and the world has and never will be the same.
Air Jordan 4 Columbia
Style #: 136030-141
Colorway: White/Columbia Blue-Midnight Navy
Price: $100