Hybrid is the future, this much has proven true over the last decade that's seen retro merge with modern, eras clash and coexist and Frankenstein footwear that's been both scary good and scary bad. So, if the mix and mash culture we live in will continue to throw styles in the blender what's next? If you ask Brandblack it's mashing genres in ways never imagined as seen at Agenda New York.
The Tabi takes the socks and sandals fashion faux pas into a hybrid hit, taking the sock styled upper and knit nuances that rule the market into perhaps its rawest and most literal sense. Seamless and waterproof, these are made to wear in any and every climate with colorways ranging from dreary dark takes to standard and stylish lifestyle looks. Lastly to keep things comfortable and functional, the Tabi is closed with a Made in Italy Vibram sole.
Conversely, the Lando II makes the most of the luxury athleisure ethos the company has distinguished themselves by, mixing a high fashion feel with sport tooling. Tonal takes on mauve and neutral hues play well to full grain leather uppers with molded marbled midsoles bringing sporty shape and classy contrast.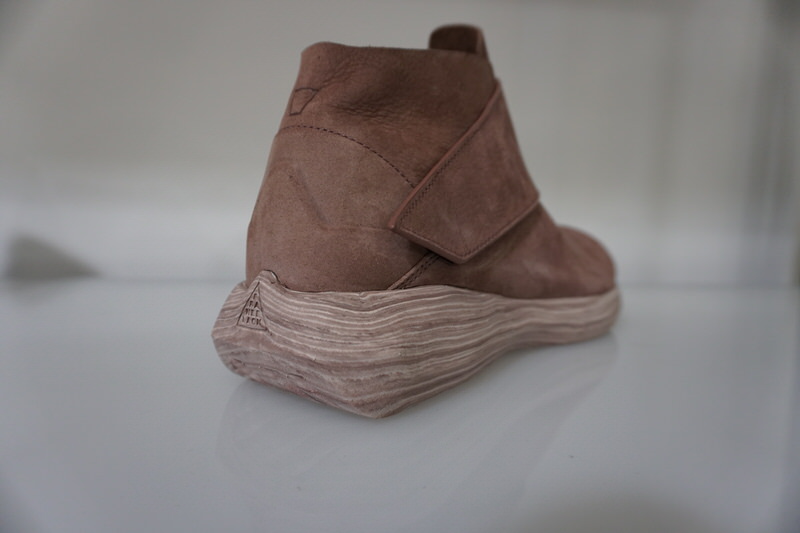 Look for both the Tabi and the Lando II to launch at Brandblack accounts this Fall.