In 2015, the adidas Yeezy Boost 750 released for the first time as the debut signature from Kanye West and The Three Stripes.
Over the course of 2016, the shoe continued to drop in a rich flavors with gum bottoms and on occasion glow-in-the-dark details.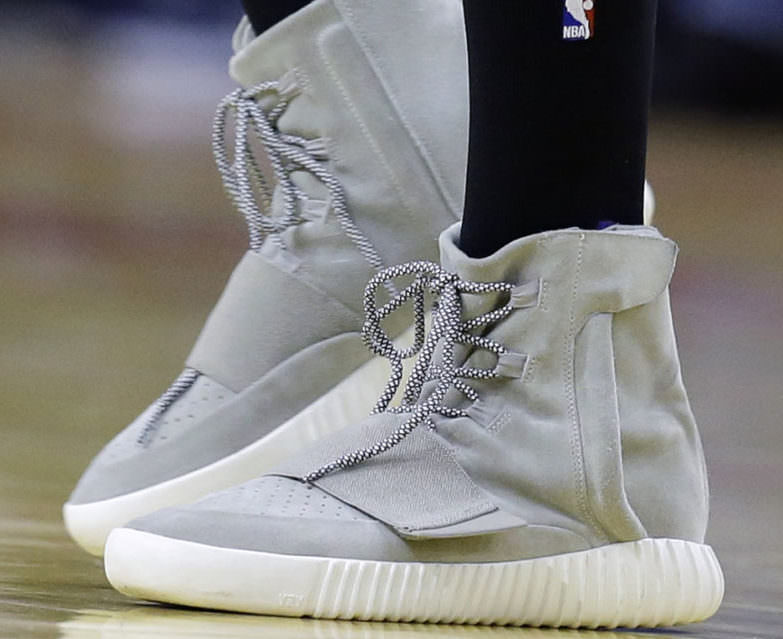 Heck, Swaggy P even wore them in an NBA game.
Then after two years of stellar sales the 750 was gone.
It didn't always appear it would be that way though.
In 2016, sample shots presumed to be on Kanye of a 750 V2 surfaced with a slightly sportier construction than that of the 750 proper. A retooled mid foot strap and reconstructed toe box suggested such.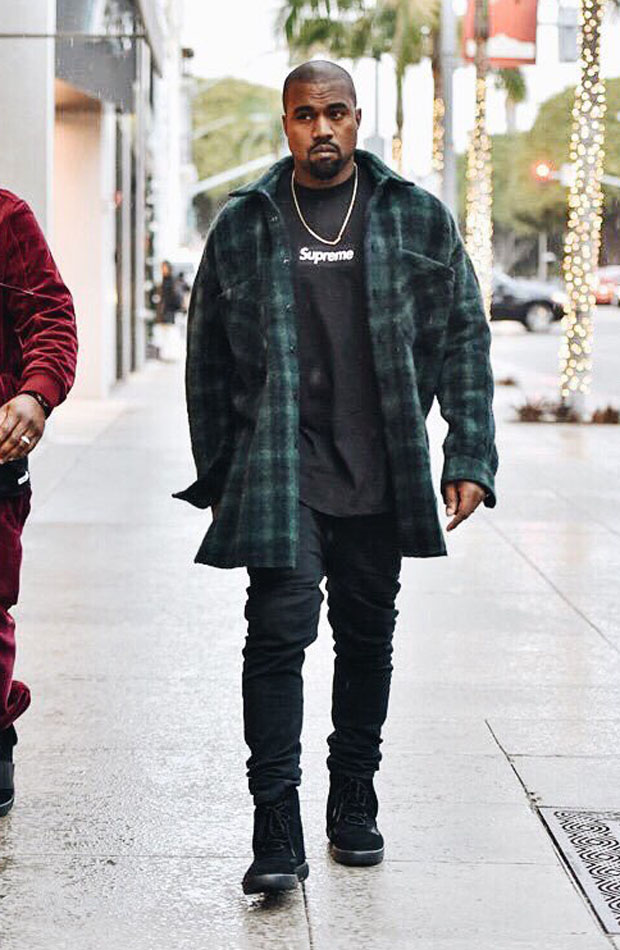 It was clear to that Kanye was tinkering with the 750 just as he was the 350.
While the 350 would be reshaped for retail in the form of the V2, Kanye would cut the strap off his "Black" 750s as a walking experiment of how the shoe could change form all the way back in 2015.
Fast forward to the current year of 2019. The recent Forbes interview shed light on a very vanilla pair of 750s that were enough to excite us about a return of the OG adi Yeezy.
However, that wasn't the only 750 we saw.
The video showcased a never-before-seen silo that could be considered the adidas Yeezy Boost 750 V3 though such a title is more of an idea than a confirmed reality.
Seen above and below, this 750 styled sneaker features the ankle collar and medial zipper the model is most known for. Most noticeably different is a more protruding outsole similar to Yeezy 500 or Boost You Wear styles.
Such styling makes us wonder if perhaps this model was intended for basketball.
After all, Young did wear the 750 on court and the model did debut during NBA All-Star Weekend. On top of that, neoprene appears to cover some of the panelling while a sleeked down toe box is certainly sportier than the OG. In some ways, the toe box also reminds us of Visvim FBTs that Ye previously rocked on the regular.
Would you cop this style if released?
Let us know on social and keep it locked to Nice Kicks for all things Yeezy.