Today, January 26, 2017, Adidas has officially reintroduced the EQT, but in a way that doesn't follow the formula we have seen before. 2017 isn't some milestone anniversary year in the multiple of 5 for EQT, nor does January 26th bear any significance by old story-telling standards.
The brand hasn't brought back the shoes stitch for stitch like the original, nor have they tracked down archived information of the exact color tone to match to make new shoes match perfectly under a desk lamp to pairs released more than two decades ago. By many accounts, the shoes shouldn't be considered a retro, right?
What Adidas has done with the EQT today is what the line was set to accomplish when it first debuted. Adidas has not retroed a product, but rather a set of ideas and principles.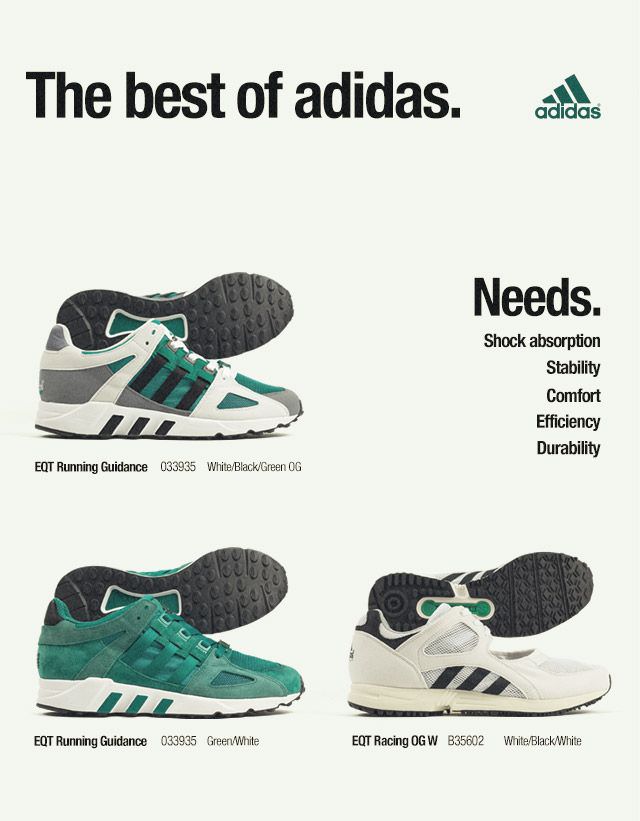 Adidas' formula for the EQT was to do away with the old formula and defy the industry's standards and protocols of developing shoes for consumers – just like they did in the early 90's.
"Everything that is essential
Nothing that is not"
The EQT was the dawn of a new chapter for Adidas and with it came a new logo inspired by the three stripes. With the new look came an attitude that was as bold as the logo itself. Speaking of the transformational shift, Adidas' Creative Director Peter Moore said the following:
"We called it Equipment because the word Equipment is sort of a 'no bullshit' word. You don't have a piece of equipment to have fun with. You have a piece of equipment to do something with."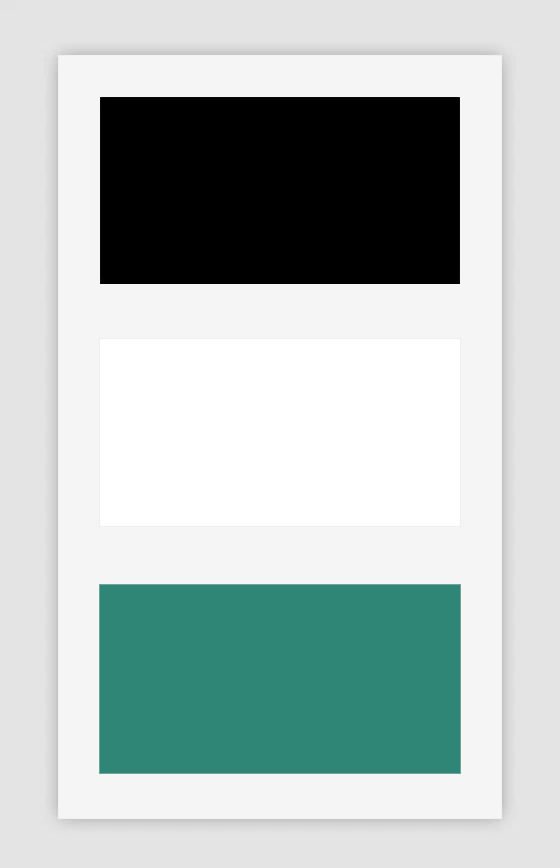 The colors of today's EQT accomplishes much of what we saw the line do in the 90s as well. At a time that the whole sneaker world was utilizing bright colors and neon-like accents, Adidas cut out the noise and made things simple and to the point – white, black, green. In today's sea of solid colors, white, black, and grey, the brand disrupts with the bright "Turbo Red." Just like one could spot the shoes from a mile away due to a unified defiance of the standards, today's EQT does the same.
Today's EQT brings this attitude of change and new from the sole to the laces. Constructed with Adidas' best materials and latest technologies including Boost and Primeknit, EQT is back and better than ever.
Today's release of the EQT is yet another glowing example of what Adidas defines as an Original. Adidas Originals is not just a brand of bring-backs or reintroduced products, but a committed line to doing things differently and delivering with it the best products for its fans.
The EQT line is available now at select adidas Originals retailers and online at adidas.com/eqt.