In a continued effort to expand the newly adored P.O.D. System franchise, adidas Originals today announces updates to the podular stylized silhouette along with the soon-to-open Factory 55 creative workshop in Brooklyn, New York.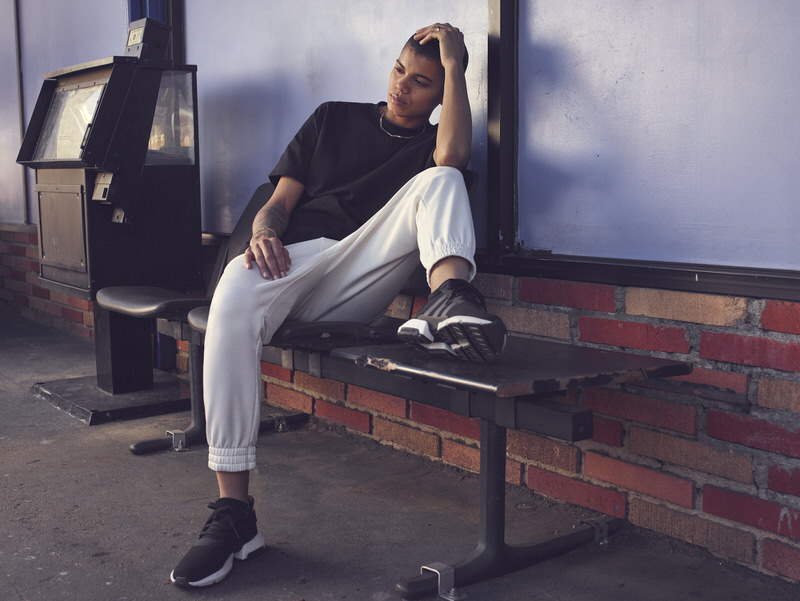 On the heels of its global release on August 2nd, the P.O.D-S3.1 is coupled with a budding photography series centered around a new theme "great alone, better together." Set against a coastal backdrop, fluidity and freedom reign as dominant concepts of the imagery that speak the P.O.D. System design language.
In addition to the visual set and global release, adidas is also set to open Factory 55 — a temporary creative workshop open to the public that focuses on the latter part of the aforementioned theme, "better together."
Adidas Originals has also produced a short documentary that dives deeper into the P.O.D. series. Helmed by Nic Galway, Senior Vice President of Global Design, visual analysis comes courtesy of the three stripes brain trust from all aspects. Other documentarians include: Designer Lena Groneck, Senior Product Manager Maja Romeike, Senior Director of Product Till Jagla and many others.
https://youtu.be/-lTCoeBdVWo
Open to the public from Thursday, August 2nd through Sunday, August 5th, Factory 55 will feature dj sets, a screen printing workshop, photography sessions and much more. Learn more about the schedule at adidas.com/factory55 and cop the adidas P.O.D. System on August 2 here.
adidas P.O.D-S3.1
Release Date: August 2, 2018
Price: $120