This week, it was announced that Supreme will be closing the doors to their legendary Lafayette street shop. While the shop was perhaps best known for its box logo tees, five-panel caps, and skate decks, it proved the catalyst for the SB Dunk wave in many ways.
For historical purposes, Supreme was Nike SB's first official collaboration after branching out into its own division in 2002 and it's held up as the Holy Grail for many collectors after all this time.
This was the first time in history that the Black/Cement colorway from the Air Jordan 3 had appeared on another shoe. Needless to say, this would become a ground-breaking maneuver that would allow both brands to reach new milestones.
If one Cement rendition of the SB Dunk Low wasn't enough, Supreme wasn't holding back, reworking the Jordan 3 elements into their own colorway of the classic print.
The White/Cement offering of the skate ready Dunk would the replace red with blue on the sockliner, while this rendering too would become a grail of its own.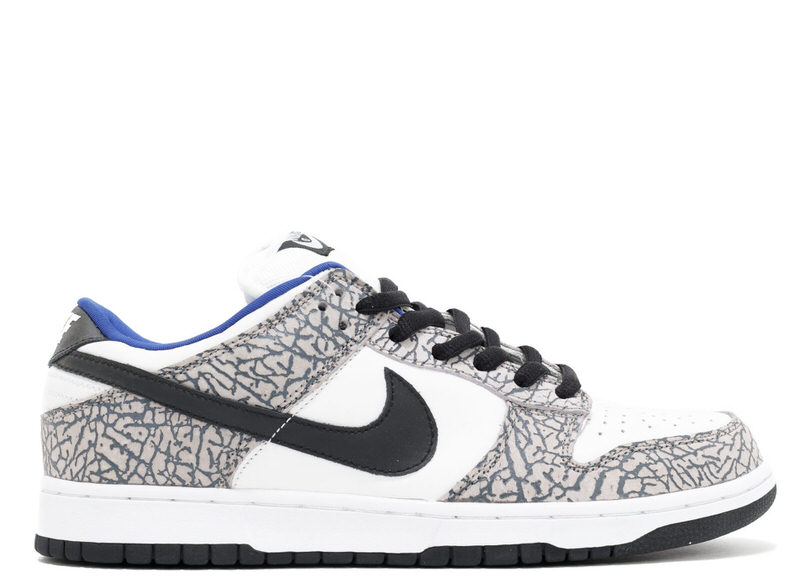 For their second collection with Nike SB, Supreme decided to kick things up a notch or twelve, offering not two, but three variations of the Dunk High. Featuring crocodile etched panels on the overlays, each shoe exudes design elements inspired by luxury goods.
The all-over star pattern seen on the sides was initially supposed to be a repeat Nike Sportswear logo, but that conversation came to a stand still pretty quick after legal reasoning would intervene.
Nonetheless, there are still a few sample productions out there that entail the original design. Lastly, the gold lace-locks are reworked with Supreme's namesake and a bold font as a nod to the brand's loud and proud persona.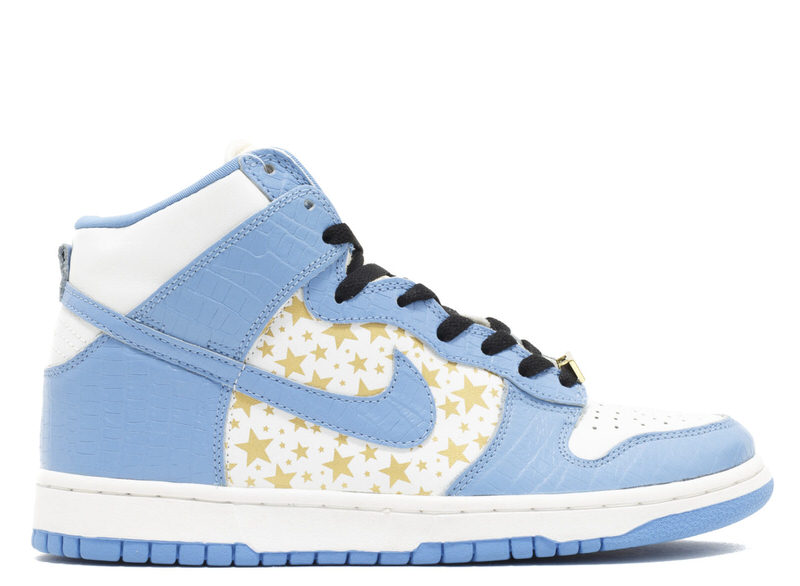 While the High Top versions are among the more coveted Dunk releases as a whole, the real collector gems are these rejected samples of the collaboration with the all-over Nike Sportswear branding seen throughout the quarter-panel. Apparently it was due to certain legal trademark infringements upon other luxury labels who were using a similar branding strategy.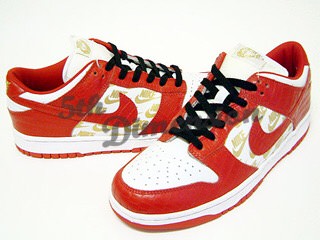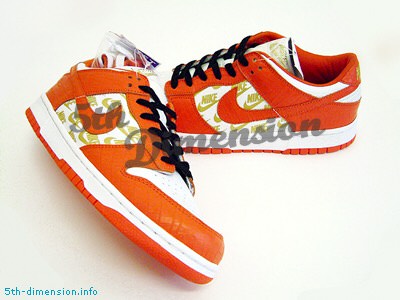 Following up their iconic Cement print offerings from 2002, Supreme would celebrate the silhouette's tenth anniversary with a follow-up rendition of the renowned pattern on the SB Dunk Low in 2012.
This iteration subs out the white or black underlays for a red leather paneling instead for a contemporary appeal that heightened the demand of SBs once again.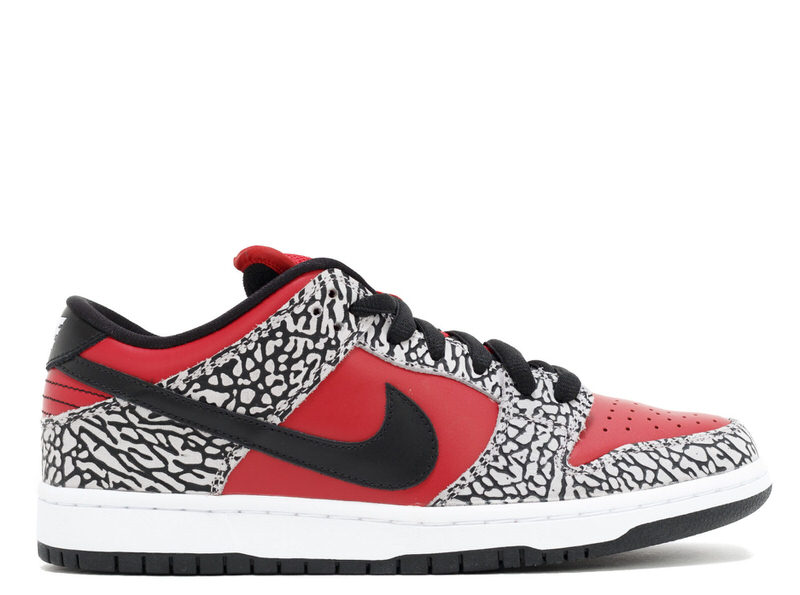 With modern day endorsement from the likes of Travis Scott and ASAP Rocky, will another Supreme x Nike SB Dunk hit shelves in 2019? Today a trio of new SB Dunk Lows dropped!
Sporting Jewel Swoosh branding and 'World Famous' tagging, these low top SB Dunks have plenty of polarizing and nostalgic nods.
Will we ever see an homage to the star-studded high tops? Only time will tell.