Last night, the luck of the Irish was on the Celtics' side as Boston stole Cleveland's halftime lead for a Game 2 victory.
While the clover clan claims a 2-0 lead in the series, many would say that LeBron James is the postseason leader in both play and footwear. Adding stake to his claim on the latter was the debut of his Nike LeBron 15 "SVSM AZG" PE.
Likely setting the stage for this month's release of the coveted Nike Air Zoom Generation "SVSM" PE, LeBron's playoff pair references the upcoming release by blocking gold and green in homage fashion on his BattleKnit game shoe.
One can only hope that Nike goes HAM this summer and drops all the LeBron 15 PEs not granted to retail — namely these and the BB4 pair.
While we hope, see the shoe in detail from last night's game below.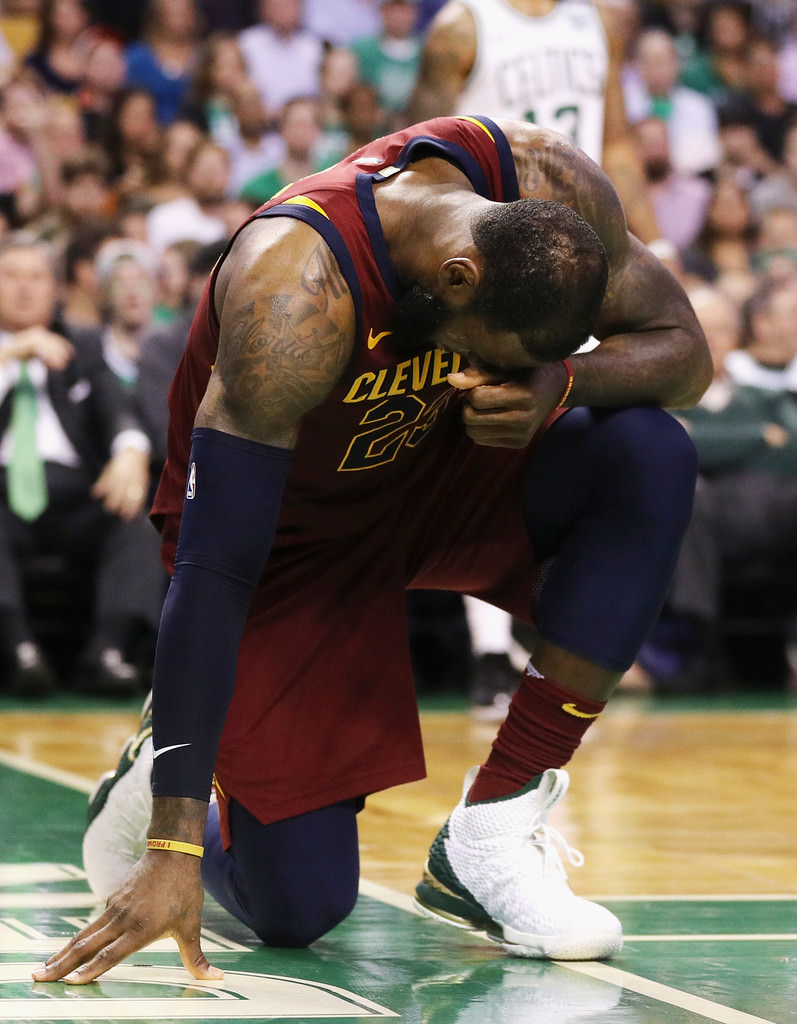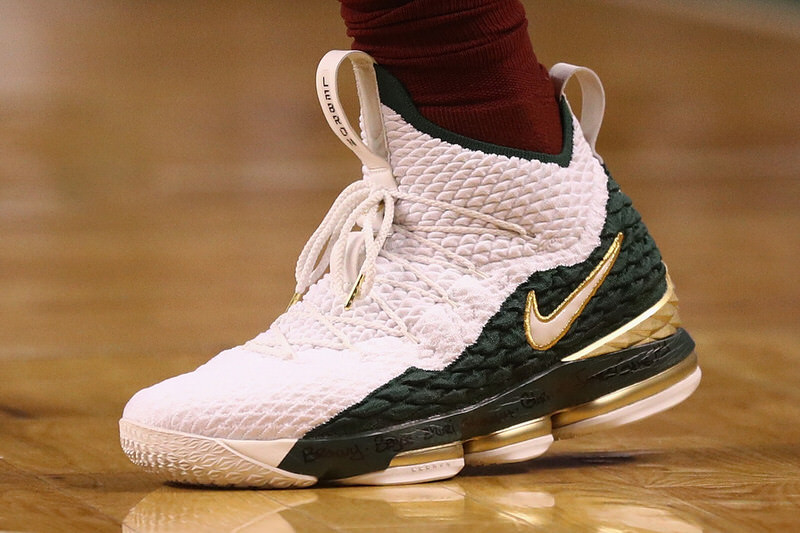 Photos via Zimbio