On October 18, 1984, a young rookie named Michael Jordan took the court in a preseason game in Madison Square Garden wearing a pair of black and red shoes that did not fit within the NBA's uniform policy.  Michael Jordan was instructed by the league not to wear the black and red shoes, but he defied their orders.  There is no known video footage of the game and only a handful of black and white photos exist.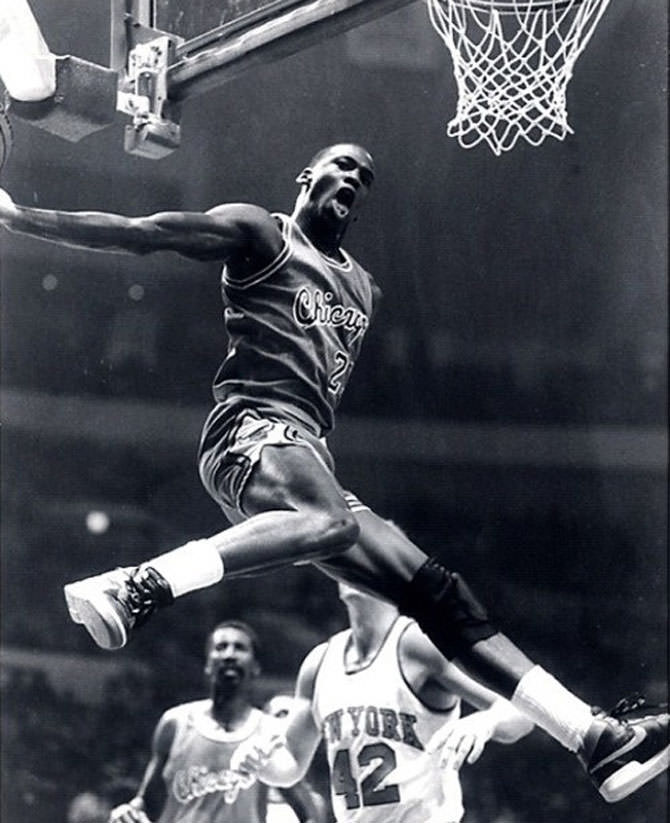 The following months, Michael Jordan's footwear was in compliance with league wishes.  He wore white/natural and white/red shoes, but compliance switched back to defiance with the introduction of the one that changed it all.
On February 10, 1985, Michael Jordan took the court again in a black and red pair of shoes, but this time, it was on a stage much grander than ever – the NBA Slam Dunk Contest.  In front of the entire country on national television at an NBA hosted event, Michael Jordan sported a gold rope chain and a pair of black and red Air Jordan 1s –  this was the first time that many got to see the shoes in action on Michael Jordan.
A couple weeks later, the NBA put Nike on notice – they were formally not impressed with Michael Jordan's defiance.
It was in this letter that was addressed to Nike that the NBA recalled the first instance they were aware of Michael Jordan wearing shoes that did not fit with their game.  In the last line of the letter, "on or around October 18."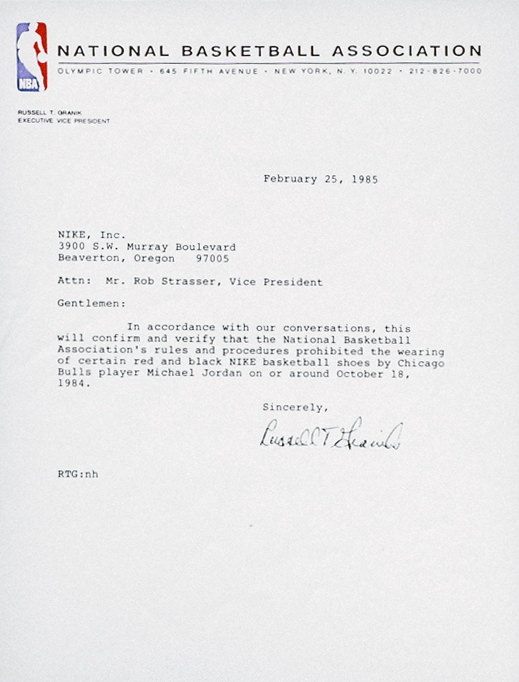 Frustrated by no regard for the rules, the NBA would later fine Michael Jordan $5,000 per game for wearing shoes that didn't fit within the NBA's uniform code.  Nike happily picked up the tab.
In a pivotal shift, a player and a brand were writing their own rules for the game.
It has been more than three decades since Michael Jordan did things his way and today he and Jordan Brand still are very much playing the game by the rules they write.
Celebrate the one that started it all at Nice Kicks DTLA today, 10.18.
Nice Kicks DTLA
862 S Main St
Los Angeles, CA 90014