There are many arguments to be made regarding if reselling is good or bad for the culture; however, most online sneaker shoppers in 2017 would tell you that a bot is darn near essential to cop coveted kicks or clothes for retail on release date. Why is this? Since sneakers and streetwear have boomed from niche culture to mass, it's been attack of the clones literally and figuratively as ruckus crowds have led to shutdown servers and shutdown servers have led to strategic hacking.
As WIRED finds out in a new piece focused on Supreme, one could argue that it's much more 'don't hate the player hate the game' as the technicians behind the bot business are just as obsessed with the brand as those copping through their services while paying off their hobby mighty handsomely.
Started by a wide range of fans with a variety of stories, the earnings these bot makers have made are pretty wild. Focusing on the Supreme x Air Jordan 5 drop alone, the team behind the Supreme Saint bot cleaned up "roughly $20,000 in five seconds" on one colorway alone as WIRED reports. Yowzers, but that's not all. On that same Thursday alone, the electrical engineer behind RSVP Sniper scored $250,000 when the collection launched off his add-to-cart Twitter bots. This is all off one day of the year, granted a big one for Supreme fans.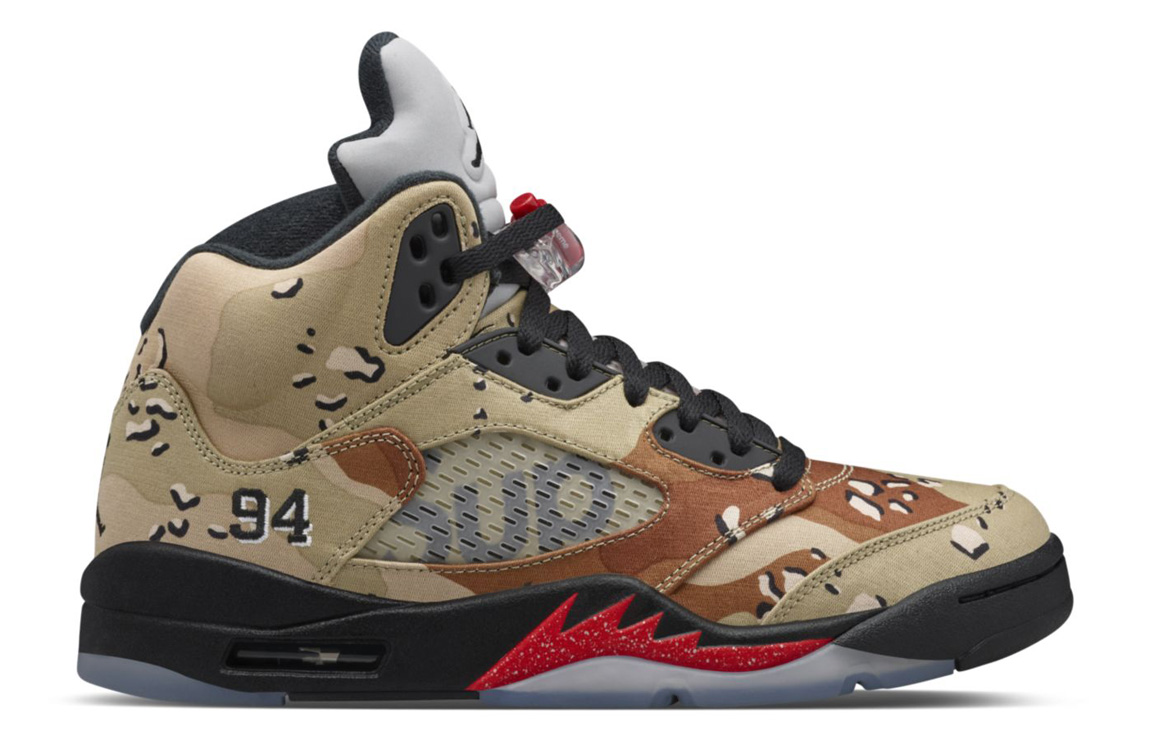 If those numbers don't wow, the teenager behind EasyCop has pulled in nearly $300,000 off one of the five bots they sell since starting in 2016. The takeaway? It would appear that bot builders are cashing in much more than resellers whether one argues that the bot service aids or eliminates the aftermarket rates it both builds and blames.
So, what does this mean for Supreme? While most would argue that the difficulty to purchase product can make a customer heated it's still proved to make their product hot. Dare they or the brands battle the bots? Well, most of them have as the article points out. While Nike and adidas have offered apps, WIRED's findings suggest that Supreme has made efforts to support their 'core customer' who cops to rock rather than resell. These efforts include banning IP addresses and introducing a captcha. The founder of the company that created Supreme's online business, Splay, states that Supreme "knows everything: who's using bots, where they're getting them, and what they're buying with them," but still states that they are looking out for the customer that cops the clothes to rock it and that bots are not hurting the company's bottom line.
While ticket bots prove illegal in NYC and California, one has to wonder if a sneaker or streetwear company would ever actually sue a botmaker as they could conceivably win if they did. Aside from looking potentially uncool (or potentially very cool to the consumers that do not like bots) would they win enough to matter and would you really want to sue someone for buying your product in bulk at a lightning fast rate? It's a grey area on all ends for certain. Just the same, a company could higher a bot maker to work for them and work against the bots they're built against. However, with said subjects taking home $20,000 in a matter of seconds or $300,000 in a matter of months it's hard to imagine they'd be getting a raise when they're racking in that dough from home and copping the clothes and kicks they love.
Read the whole story now at WIRED.
Lead image by Ysa Perez/WIRED