original photography by Rob Mata
"Box fresh" Air Jordans have been a thing since people were using money in sneaker boxes to buy them.
Simply put, MJ was the cleanest guy on and off the court. From the gold chain and crew socks on the hardwood in the '80s to the Ferraris and suits upon arrival in the '90s, being like Mike was all about looking the part in polished fashion.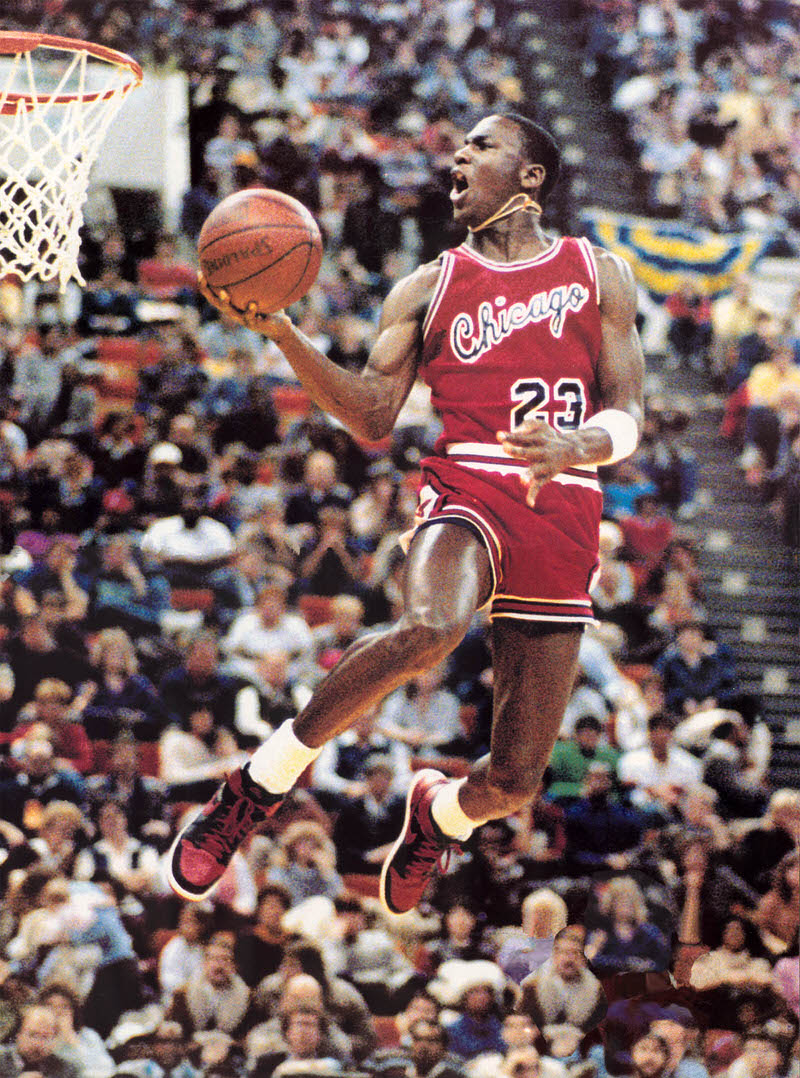 While Mike was best known for keeping his Jordans clean, said to rock a fresh pair every game and occasionally switch shoes at half, his original model, the Air Jordan 1, was being championed and worn in a whole different way by a whole different bunch.
The sneaker of choice not just for ballers in the '80s, skaters and artists were rocking the AJ1 on the regular with Lance Mountain and Keith Haring among the early adopters.
At the same time Buggin' Outs of the world were keeping their Jordans clean with a toothbrush, the rebels of the world were getting their pairs dirty with a paint brush.
Such was tributed on the Lance Mountain x Nike SB x Air Jordan 1 release in 2014 which painted mismatched "Banned" and "Royal" 1s as a tribute to how Mountain and a world of skaters behind him kept their 1s war-ready in the '80s.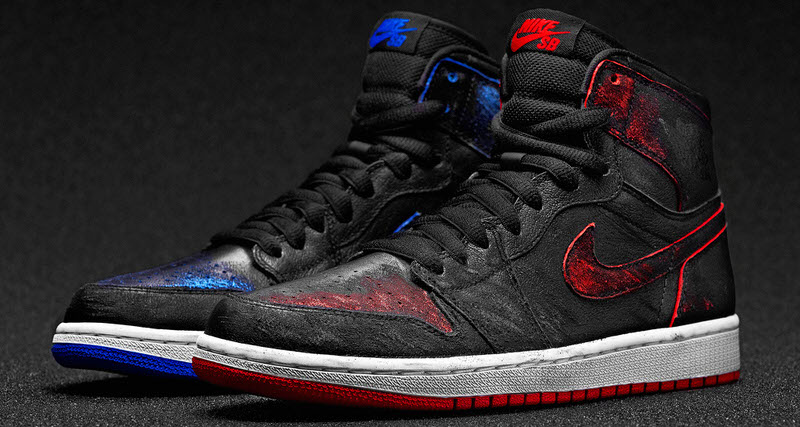 This notion is taken up a notch on the 2019 Nike SB x Air Jordan 1.
An homage to the 1991 NBA Finals of sorts, the midwest model made a skate shoe out in Cali comes in Lakers hues out of the box.
Once broken in, the paint wears off the paneling and Swoosh, revealing a familiar Chicago colorway on the '85 favorite.
It's Magic! Well, essentially it's still Mike, too.
These are coming on May 25 with a "Light Bone" counterpart that packs the same shade shifting paint application. We're all in for the Lakers to Bulls tribute as you can see in the pics above and below.
Right now our pair is still clean – hey, we just got 'em! — but don't expect them to stay that way for long.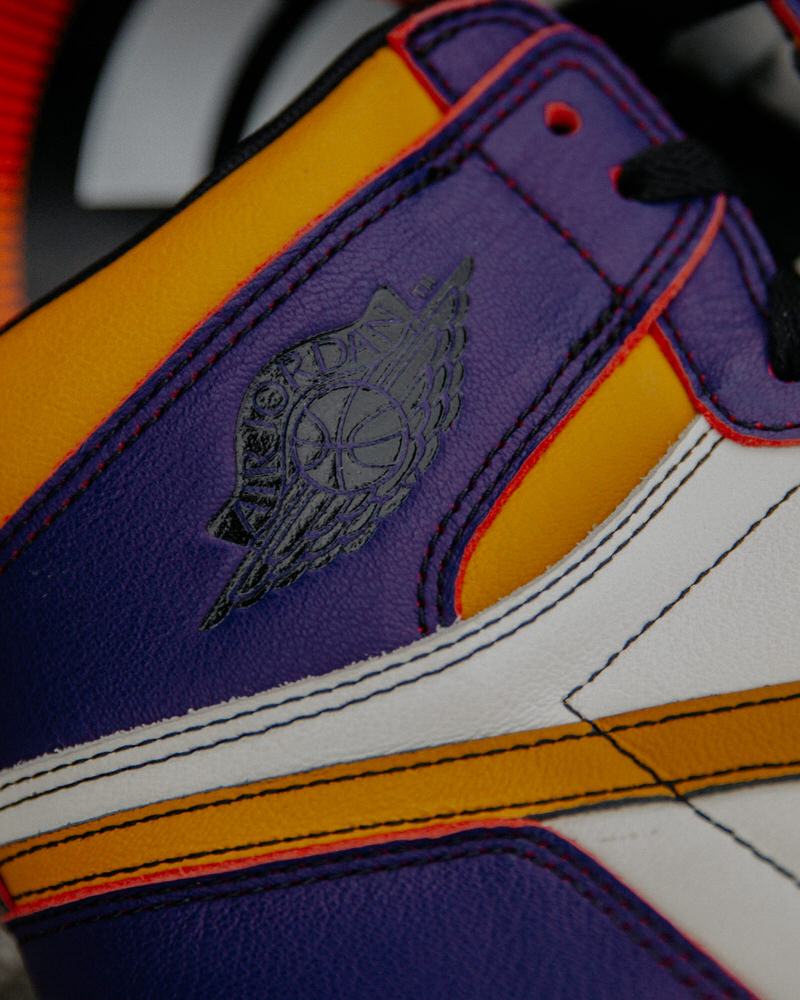 And just to be clear, you're not a poser if you don't skate your Nike SB x Air Jordan 1s (decent chance I won't). With that said, you'd be a lot cooler if you did. However, that's not the only way to thrash these.
Get dirty! Word, to Reggie Noble.
Save your box fresh "Royals" or "Couture" 1s for bottle service. The Nike SB x Air Jordan 1s are made for the mosh pit, designed for the dive bar and styled for scuffing.
The more you do, the better they get.