If some of the most relevant hip-hop artists of the decade have taken inspiration by dressing like rockstars, then this must be the Cudi Zone because Kid Cudi was one of the pioneers to bridge the gap between both personas. Not only do some of the instrumentals in his albums mirror a rock n' roll ambience, but his own personal style is the epitome of it.
Just as easily as he can take on the rockstar personality, a kid named Cudi also has a knack for mastering simplicity. If you've seen his music videos, his style hasn't evolved all that much and that's because you don't have to when your style is timeless. Whether it's switching up the style on his albums, leaving G.O.O.D Music to put more energy into his own label (Wicked Awesome Records), or stepping out with some of the most coveted sneakers, Kid Cudi's style is all about taking risks.
Glamour with a Rockstar Edge
Going back to the notion of Kid Cudi incorporating rock-esque instrumentals into his tracks, he also incorporates into his own personal style.
Cudi and leather jackets go together like peanut butter and jelly, wearing them with an assortment of classic Jordans – especially the 3s and 4s. But surely this alone isn't what gives him his rockstar edge. Perhaps it could be the incorporation of vintage band tees from artists like Guns N' Roses, Pink Floyd, and ACDC. Still not convinced? How about the pairing of his APC Petit New Standard selvedge denim that he wears until destruction?
It's quite possible that it is in fact all of these factors put together and joining them with various Vans and Chuck Taylors that accentuate their rock n' roll edge that's California cool.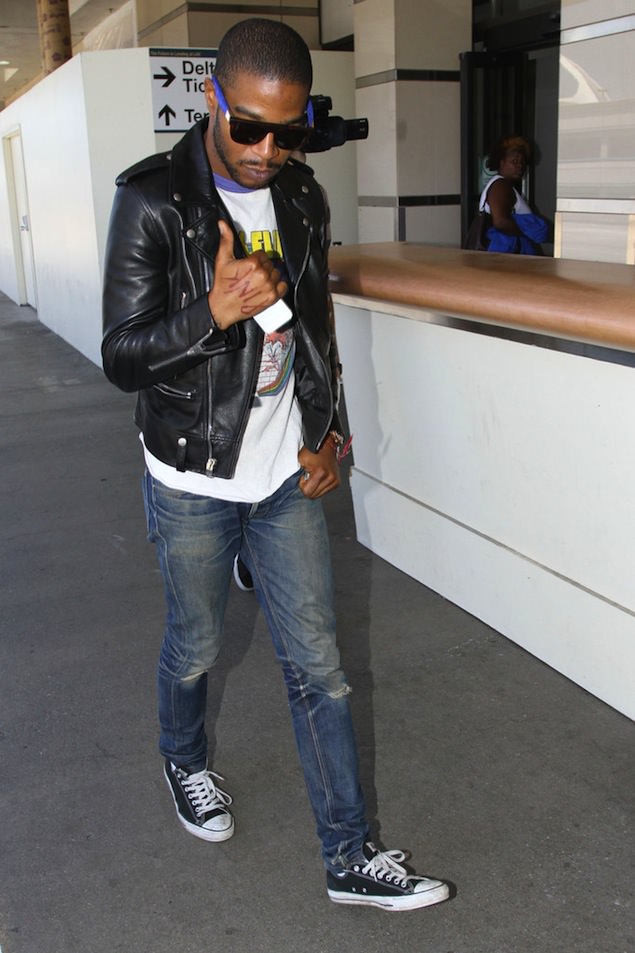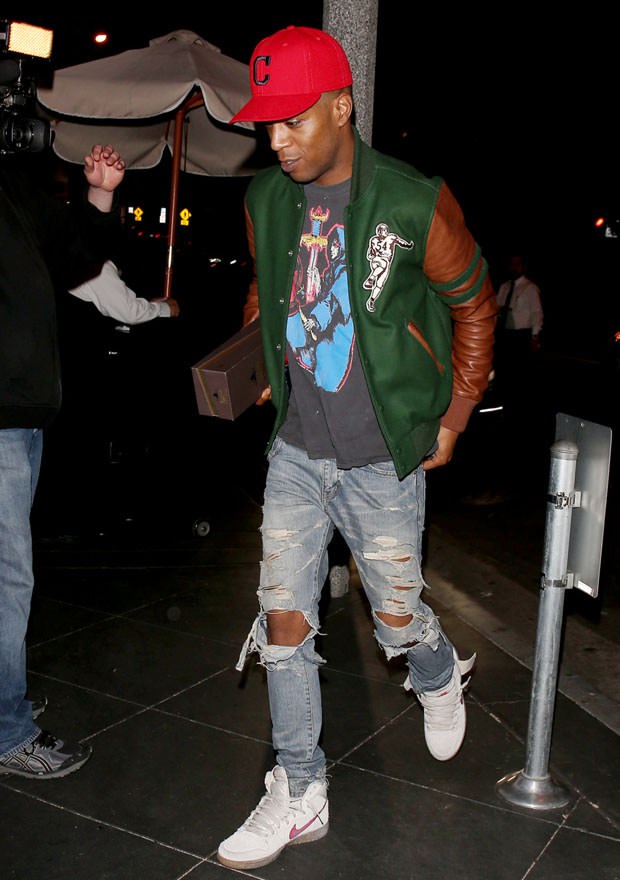 Aired so High He Landed on the Moon
Cudi's been sporting Jays since before he was gaining momentum as a hip-hop artist and they seem to be an essential that's always in his footwear rotation. The best part about his selection of Jordans is how diverse they are. One day he's got the full-blown rockstar look going with a pair of Black Cat 4s and the next he might be repping the Raptor 7s.
What's so inspirational about Kid Cudi's affinity for Jordans isn't the fact that he has all the classics, but the fact that he pairs them with other classic essentials – allowing people to take note of his ultra-curated look.
Yes, his style obviously has a glamorous edge to it, but it also has this preppy appeal, which alludes to the simplicity of it all. That being said, this isn't the Hamptons sort of preppy, this style has the Cudi flair that few can actually replicate.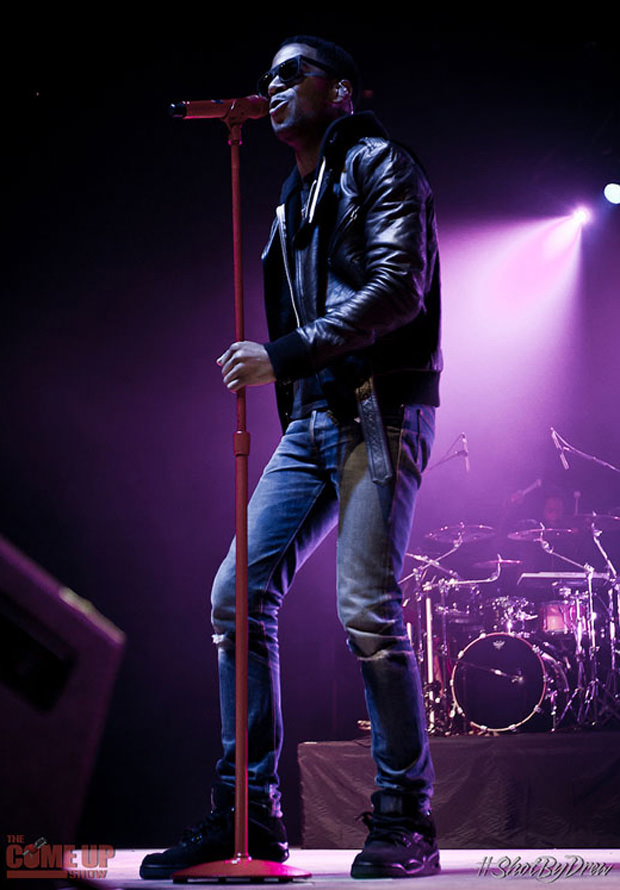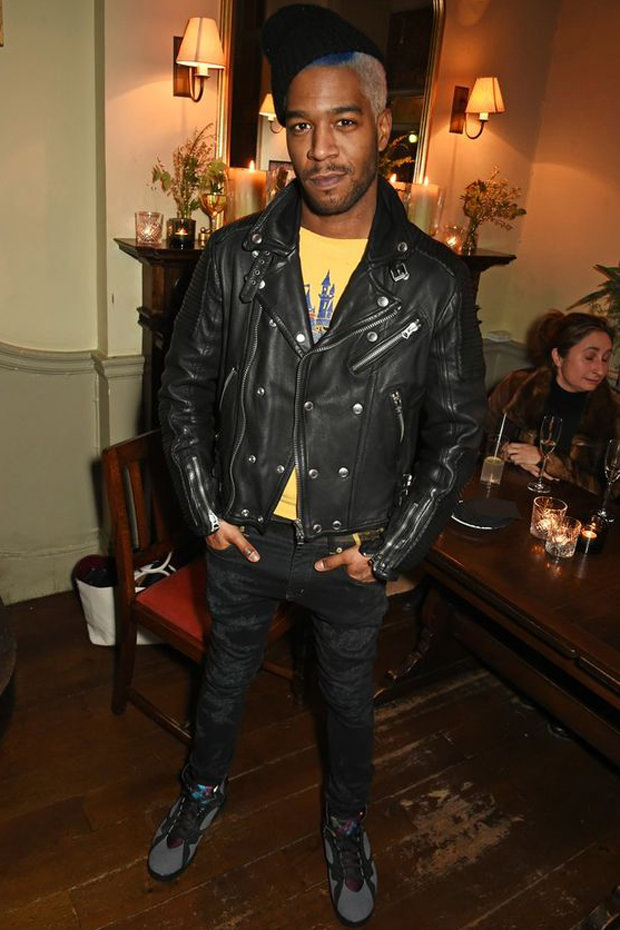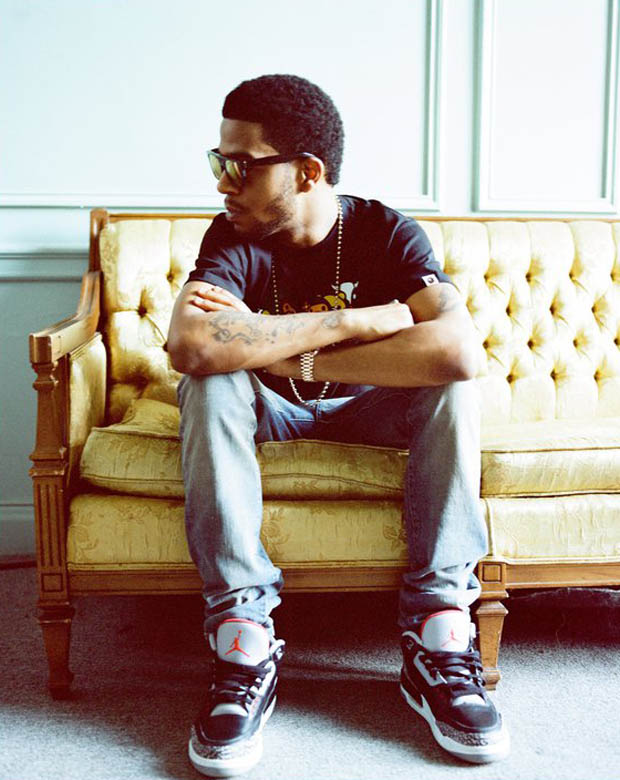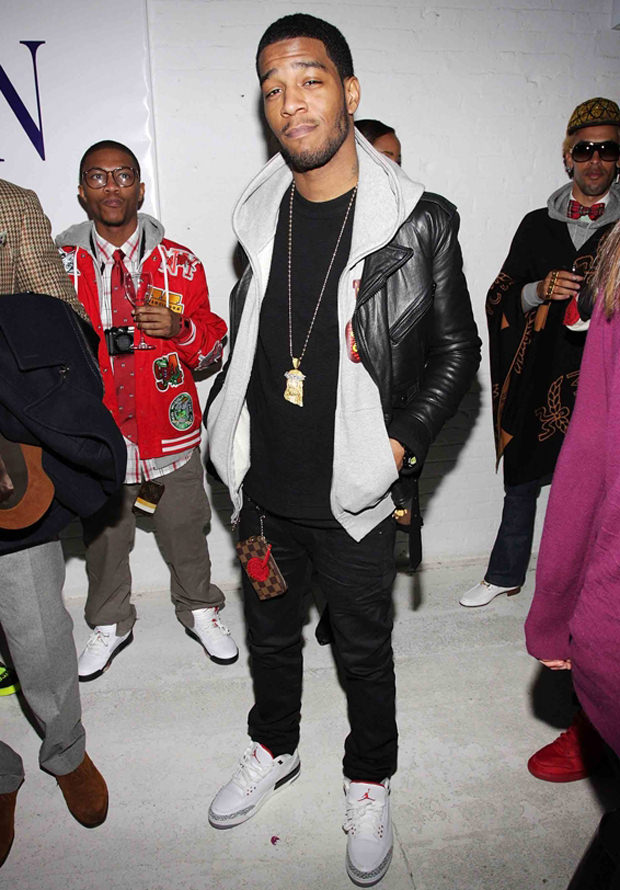 Up, Up, and Away
Known to break out some of the most impressive sneakers to ever release, Mr. Cudder's got the wardrobe essentials to pair with them. In fact, his style is so timeless that he's dressing for the future, while paying homage to the past – all at the same time.
Putting together some of the most eclectic finds in fashion, Kid Cudi worked for A Bathing Ape during his early tenure living in New York City, which would certainly explain his affinity for rocking the iconic camo print almost everywhere he goes. He's also had a series of clothing collaborations with the brand that released with him appearing in the classic BAPE character motif along with the infamous Baby Milo graphic. You'll see him repping the brand with everything from hyped Jordans and Vans to high-end designer labels like Golden Goose Deluxe Brand sneakers.
Breaking out some of the most grailed sneakers of all time, Kid Cudi breaks out everything from the famed Nike Air MAGs, Yeezys (both Nike and adidas) and even the Louis Vuitton Don – all of which make sense, as it was Kanye himself that helped propel his career, eventually putting him on the map for the G.O.O.D music label.
Kid Cudi's style with these sneakers is impossibly simple – usually consisting of neutral fitted tees and selvedge denim.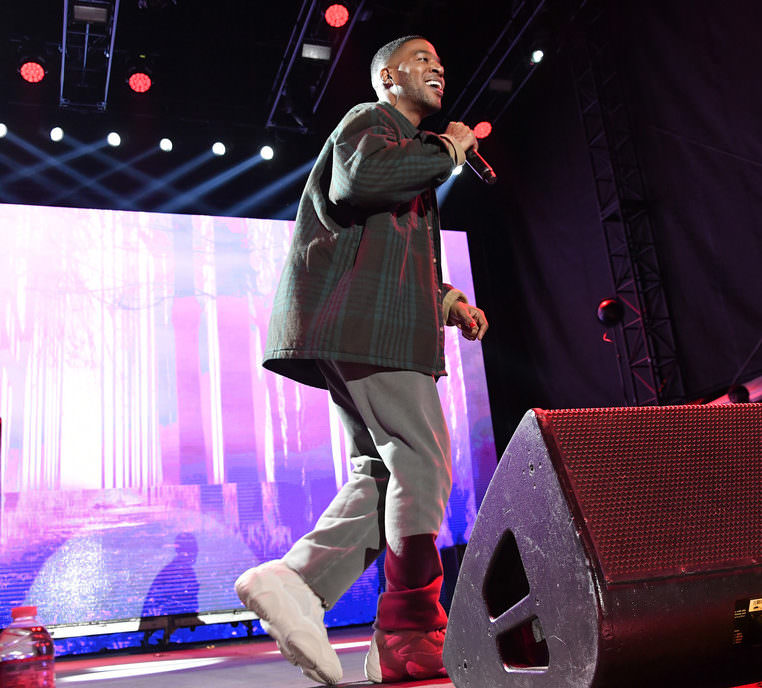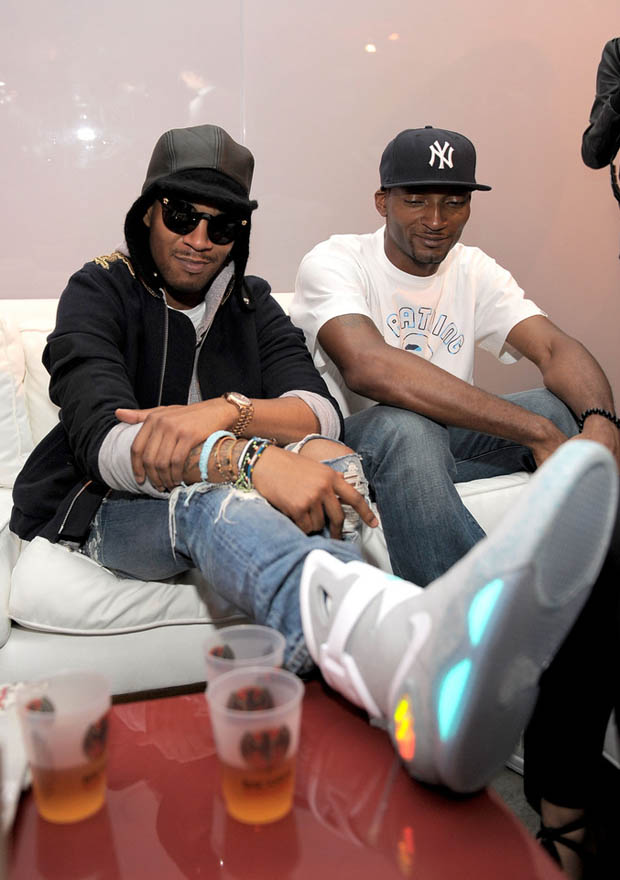 Catch up on all the previous What's In Their Wardrobe features here.