Best known as Fall Out Boy's bass player, lyricist, and supporting vocalist, Pete Wentz among other things is what you'd call a glam-metal fashion master. Aside from his own style, he even owns a brand that creates tour merchandise apparel for fellow punk bands Panic! at the Disco and Gym Class Heroes. One of the few bands left from the punk rock era, Wentz continues to keep the culture alive with his signature street edge and always being in the know on what's trending and what's about to be.
And just like FOB's music has aged in a timeless manner, so has Pete Wentz's style. What's so admirable about his fashion sense is that he isn't basing it purely on hype. He has a definitive look and that's what makes it that much more inspiring.
Save Rock and Roll
While being one of the last survivors in a genre where rock and roll is almost non-existent, Pete Wentz still continues to keep the theme alive – at least from a style perspective. Known for wearing some of the hardest vintage band tees to track down, you could probably even classify him as a sneakerhead, as well as a band tee head.
What's actually really cool about Pete is similar to when he surprises us with a grailed pair of sneakers, it's also inspiring for how he pairs it. For him it has an effortless appeal and the fact that he actually is a musician himself makes all the oversized band tees that he owns actually look validated in terms of styling. Aside from that, it's even inspiring how pairs some of these unexpected sneakers into the mix. Who knew how a pair of generic Blazers or Air Force 1s could actually end up completing his entire look?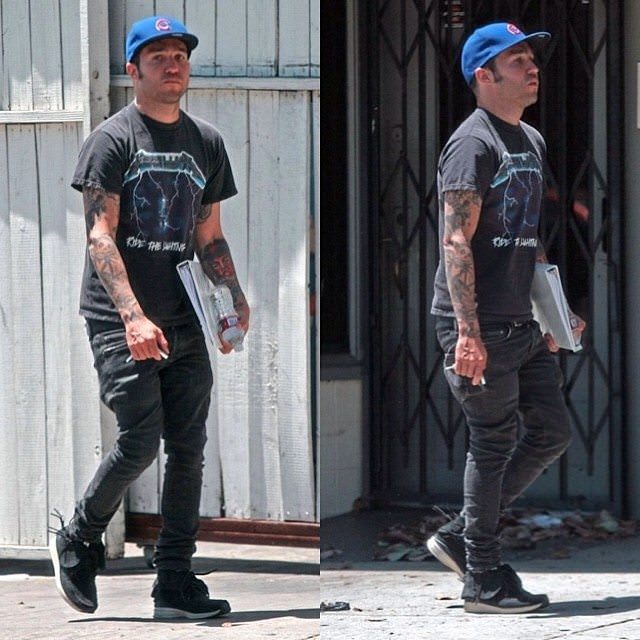 Thanks For The Memories; We'll Build Them Into Our Wardrobes
Pete's style is what you might call timeless in its own way, meaning it never looks out of place as the years pass. This concept makes it about ten times easier for focusing on picking up new sneakers as opposed to having to consistently upgrade your wardrobe. Each week on CSS, we've become accustomed to who the main players are in the sneaker community, but if you look back, there are those moments when you see someone who you just would't expect to see in the feed, who in fact also has the most heat on — head to toe for that matter.
This pretty much sums up Pete Wentz for you. Not only surprising us with how much firepower he has in his sneaker rotation, but also his actual wardrobe assortment. With a combination of grailed Saint Laurent, Bape and visvim pieces, Wentz puts his own unique spin on giving them this LA skater look with a punk rock edge. One might say it's almost Yeezy inspired. Minimal skinny jeans, oversized sweaters and hoodies.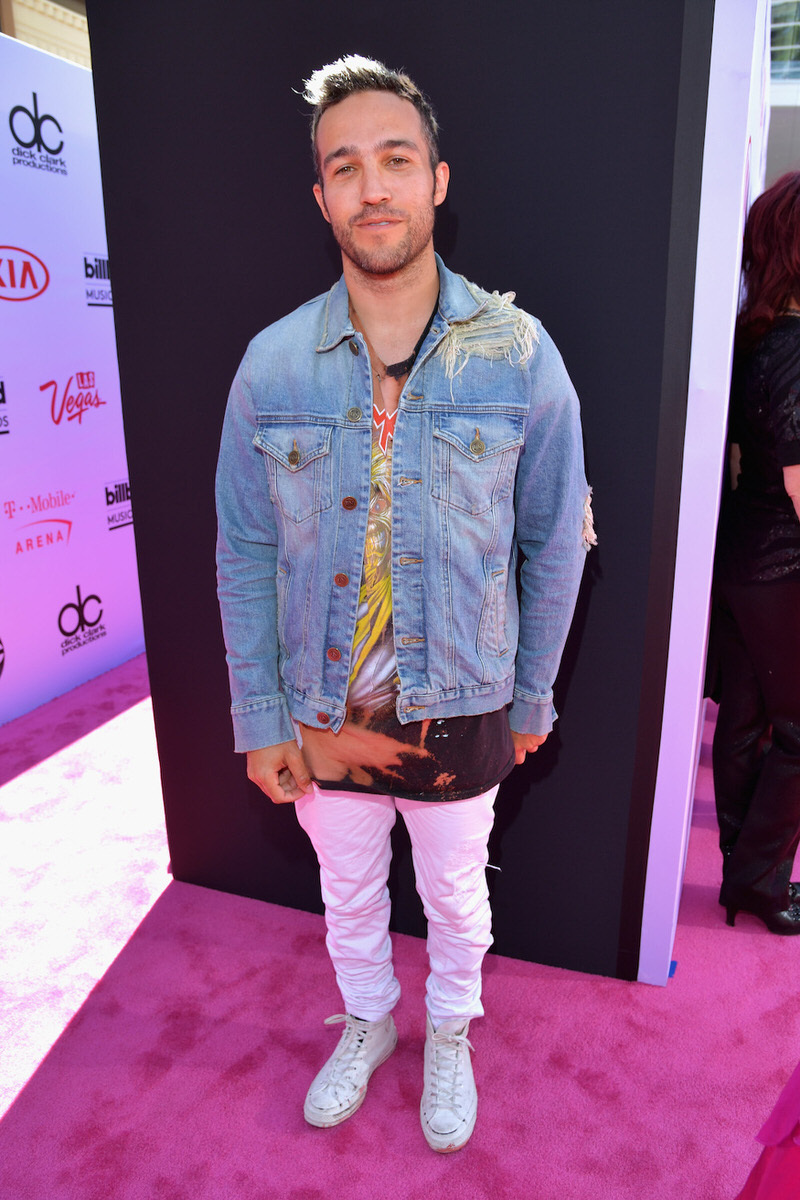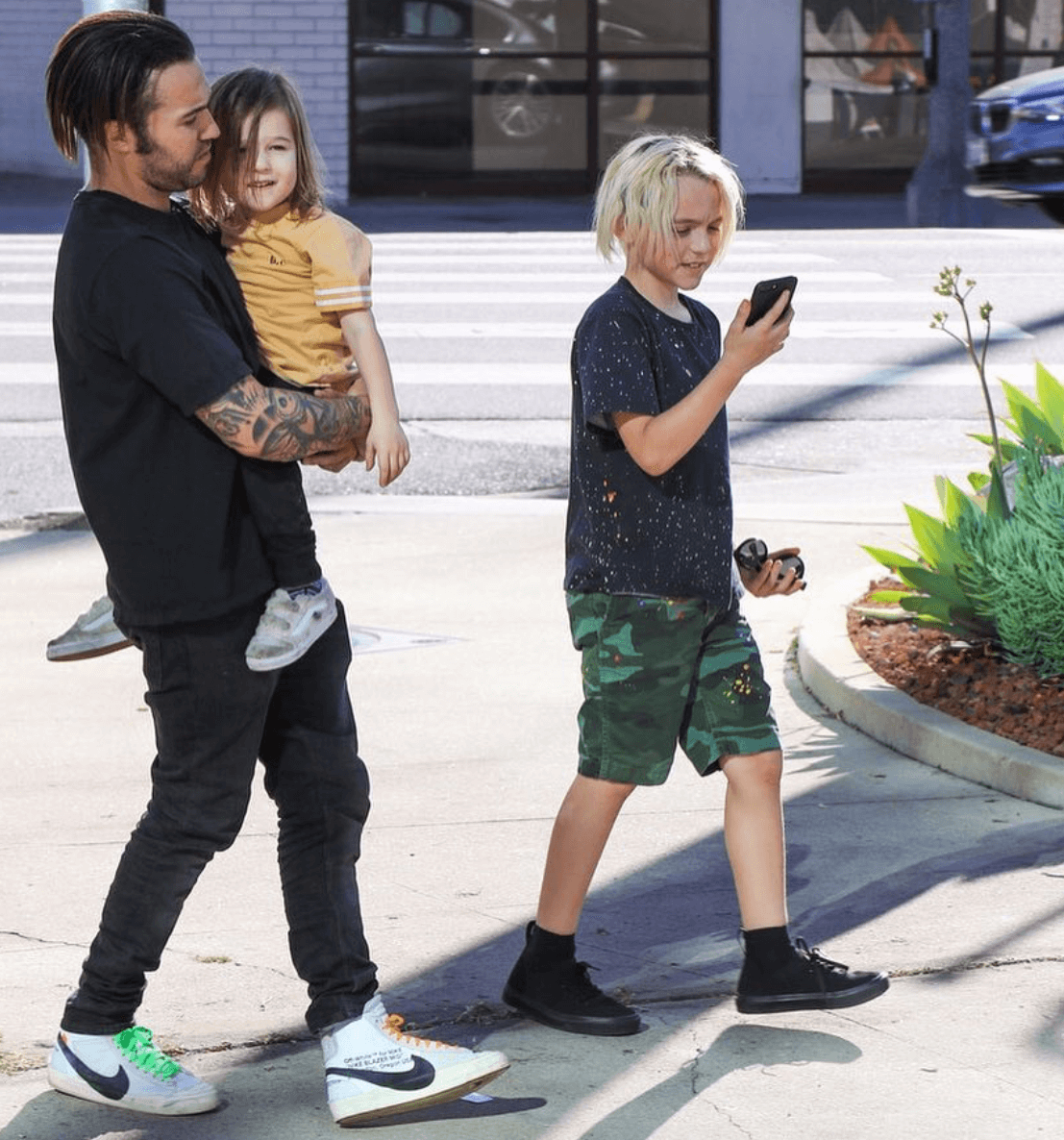 Yeezy MANIA
Even during Ye's Nike days, Pete Wentz was always one of the consistent artists of the era repping the infamous Air Yeezy 2s in all three colorways. Before band tees and and skinny jeans had really taken full effect, Pete was rocking the timeless look that he does best along with the silhouette's three coveted offerings.
Aside from the rare Nike commodity, the musician has also been spotted in an assortment of Yeezy's adidas collection over the past couple years. Even through the transition, his style hasn't evolved much. Mostly because how can you revolutionize greyscale tees and skinny jeans. Now it's all about BOOST for Wentz, as he has been seen stepping out in everything from the Yeezy BOOST 350, the 750, and even the Calabasas Powerphase when he's thinking extra minimal.