While many designers in the fashion industry are jumping on trends these days, Fear of God's founder Jerry Lorenzo is focused on reviving both forgotten and unexpected silhouettes. This week's edition of What's In Their Wardrobe? further explains the exploding demand for the Fear of God brand while exploring the styles that Jerry is gravitating towards himself.
With obvious inspiration from sports culture, Jerry Lorenzo uses his brand as a device to tell authentic stories within each collection that actually resonate with consumers. Whether that buyer is inspired by the product's connection to sports, music, or their own personal style, Jerry has tactically defined who his brand speaks to and why someone can justify spending the extra cash to get something that has meaning beyond exclusivity.
For many designers, they are merely designing for trends and what appeals to the consumer. Jerry Lorenzo is designing what's actually in his wardrobe. If you've seen any of his five collections and his sixth on the way, that's pretty much Jerry's style in a nutshell. Early on we saw heavy inspiration from the '90s grunge era, while a military theme and sports DNA vibe were soon to follow — all of which have become a mainstay in the brand's offering thus far.
Essentially, Sweats Can be Luxurious
Ten years ago, no one would've even considered sweats and sportswear being incorporated into a high-end menswear line. And now sweats are not only a heavy accent to the looks of Fear of God and Essentials' fall 2018 collections, but they're being interpreted as elegant staples throughout the industry and youth styling alike. As of late, Jerry Lorenzo, who put the grungy distressed denim with the zippered inseams on the map has taken a new route. His latest apparel collection that featured none other than Jared Leto reinterprets workwear essentials with a sportswear twist. The ruggedness of each piece is left intact, but it's the simple nuances like the tearaway applications, the tailored proportions, and the unconventional pairings that give these consumer goods a newfound appeal.
These past few months when news first broke of what Lorenzo's first signature shoe with Nike would look like, it seems as if the American luxury designer has figured out a way to make sweats seem more elegant than he already had done in the past. The tearaway pants in his collection that look like Carhartt work pants certainly convey that tone, as well as his tapered sweats with the concealed zipper on the inseam. Even with his Essentials collection, it appears that the standard sweatpants with elastic cuffs at the ankle seems like they can be made for pair with luxury essentials too, so long as the familiar exaggerated proportions are factored into the look.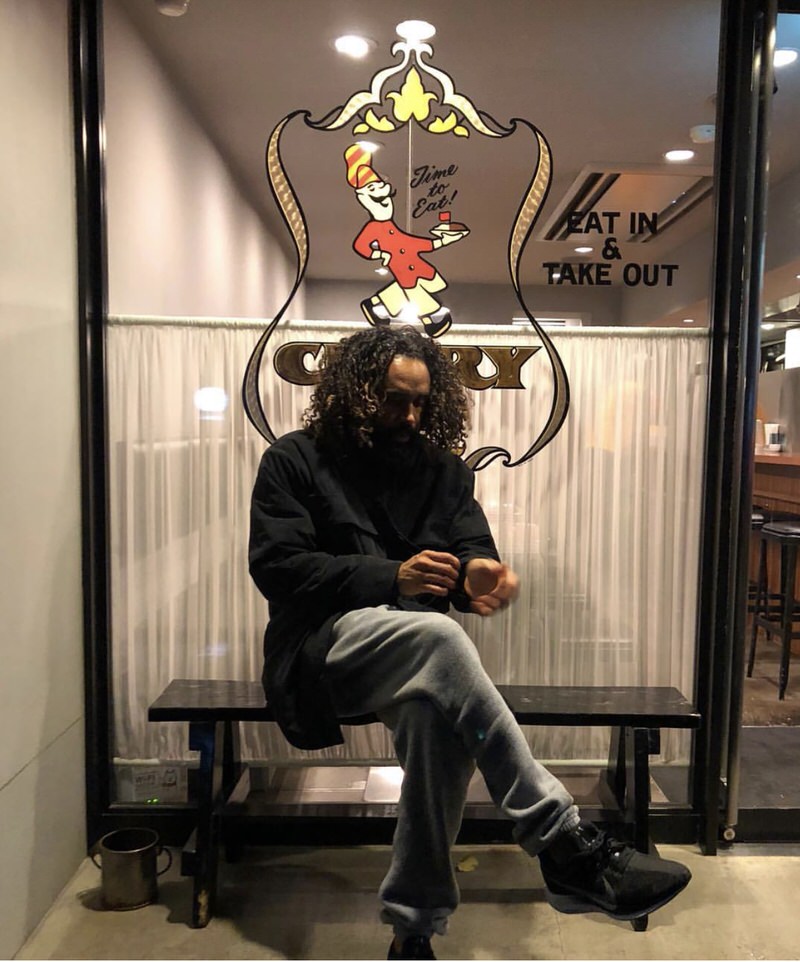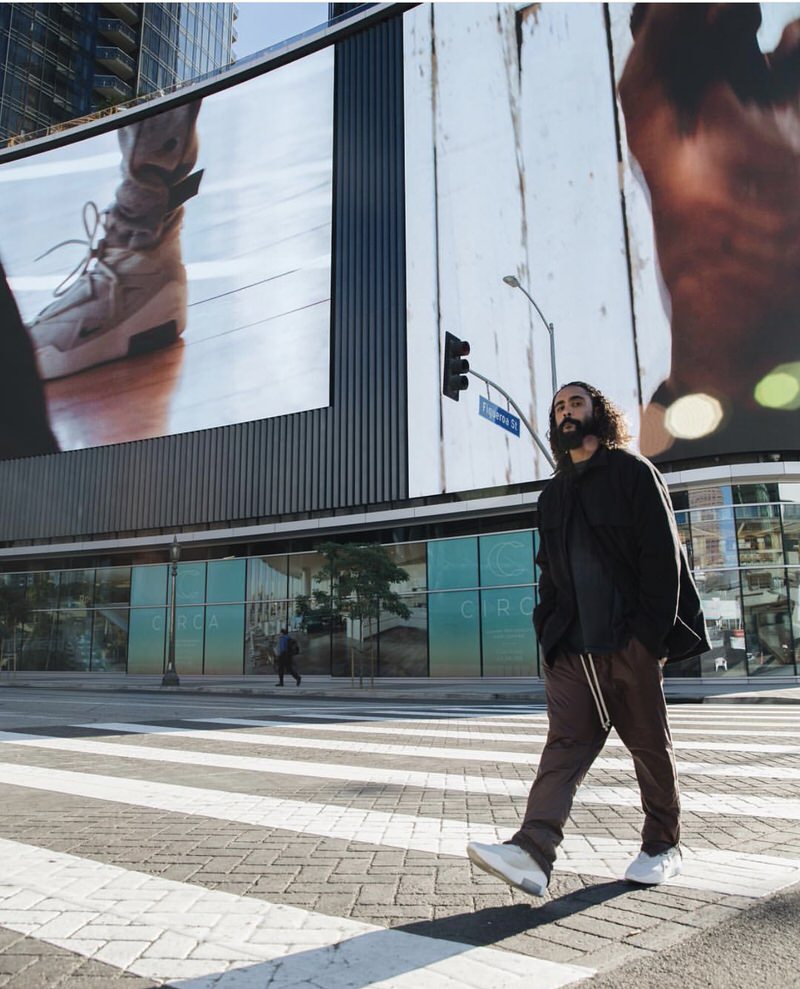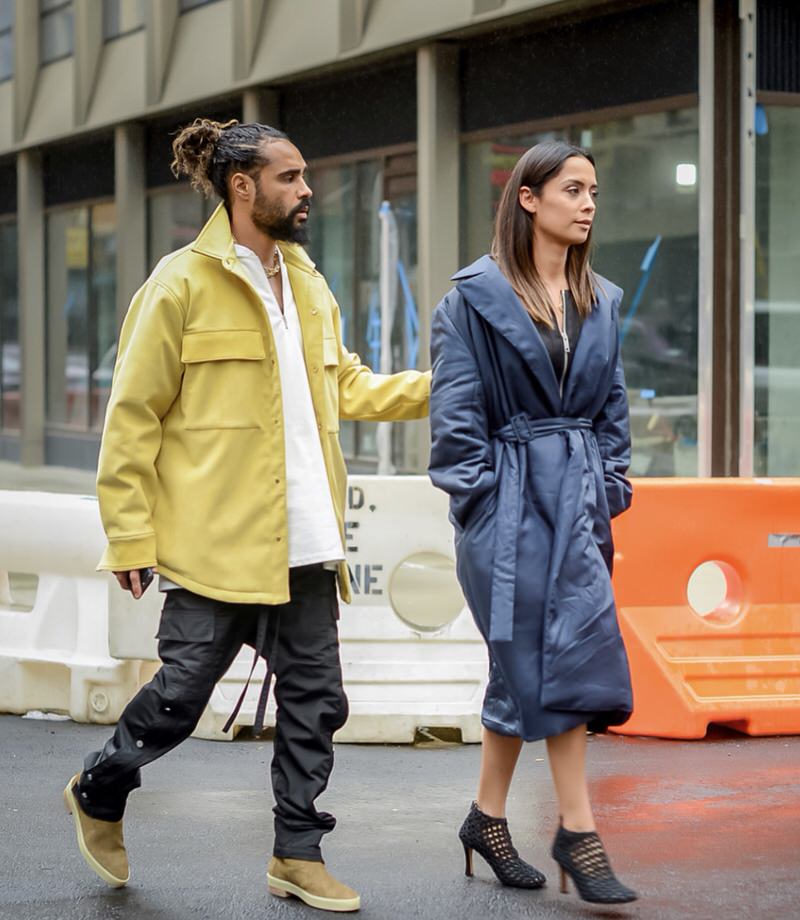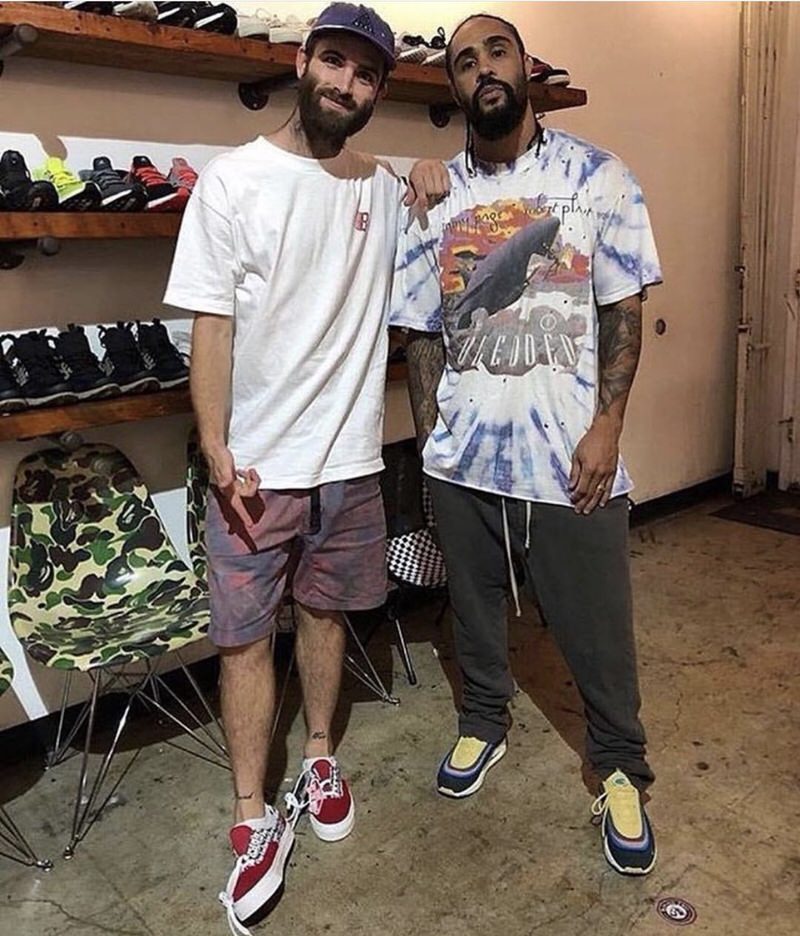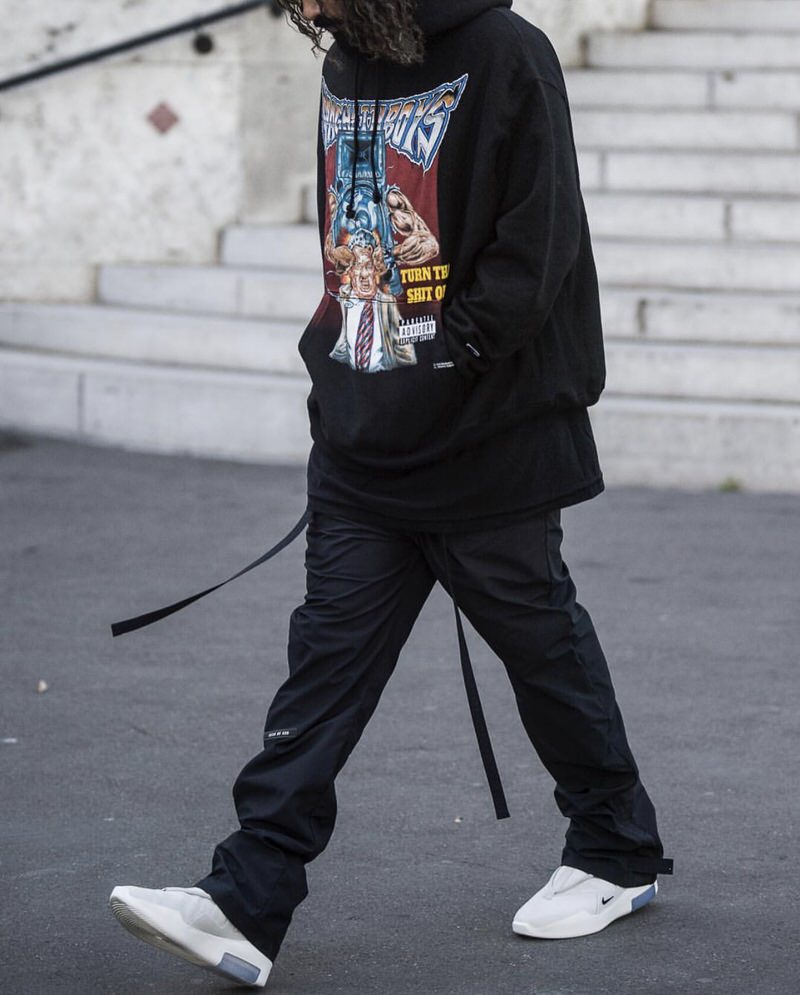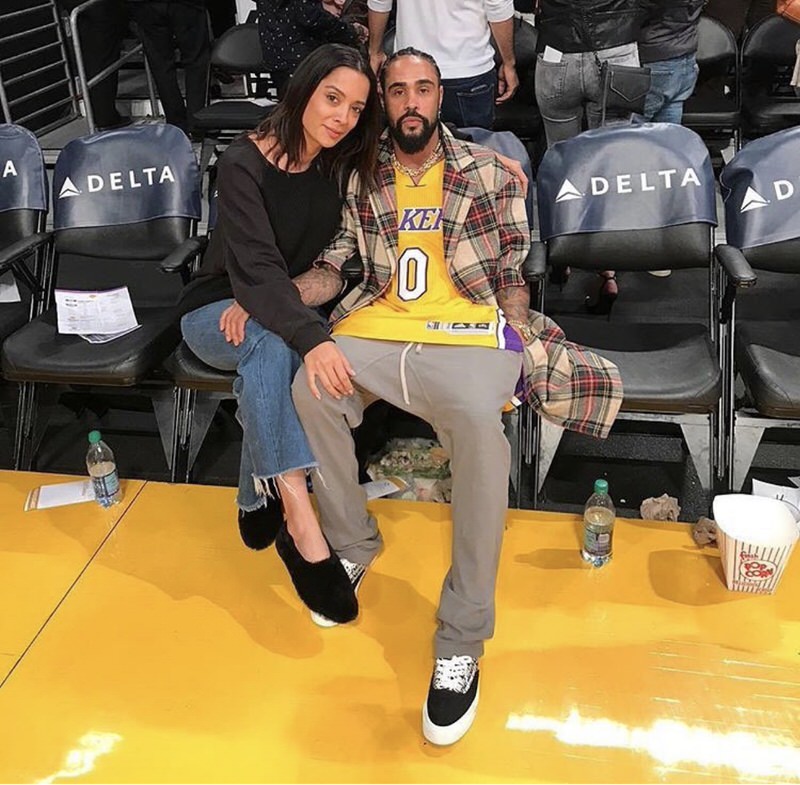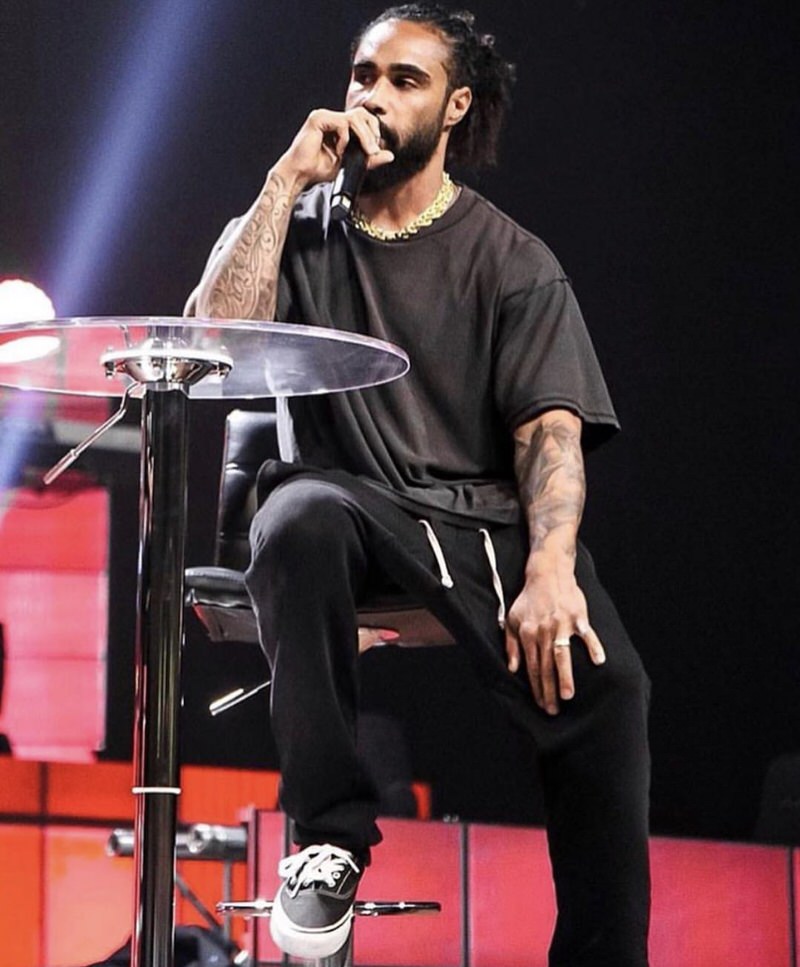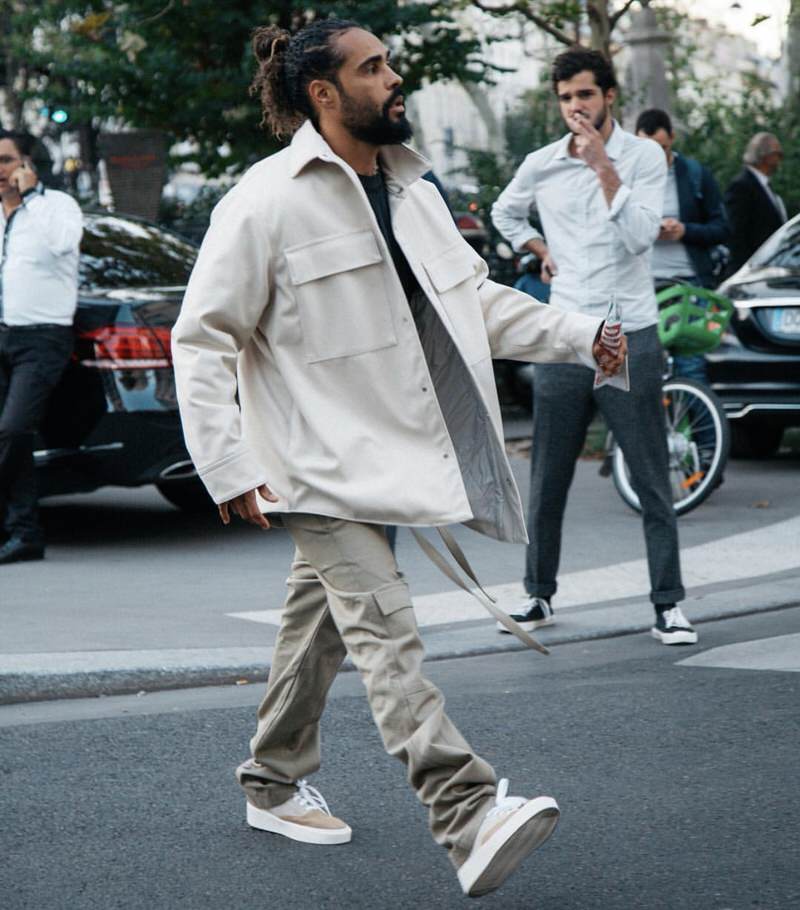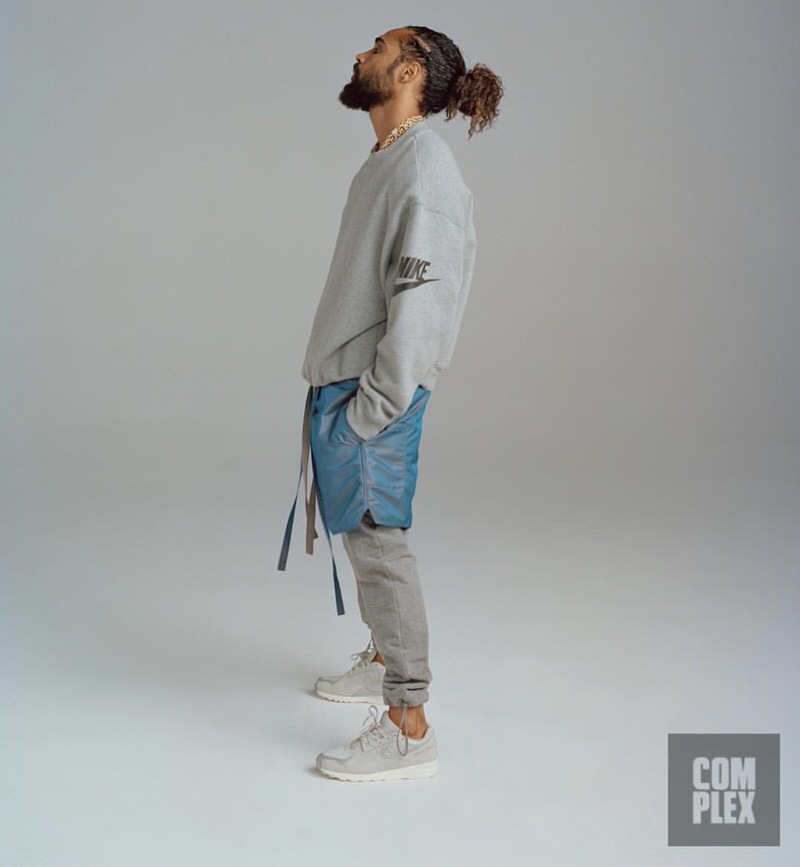 Grunge is Glorious
Based on his cool and effortless style, Jerry Lorenzo has channeled a significant ambience of the grunge scene that became so popular on the West Coast throughout the early '90s. Especially in Fear of God's early collections, there was a heavy offering of ripped up flannels and jeans — mirroring Jerry's own style in high school. Despite seeing this put on the runway for even high fashion brands, the FOG creator has presented these pieces in an authentic demeanor that says this is actually who Jerry is.
Literally almost recreating the era from a fashion perspective, Jerry is commonly spotted in the label's thrashed selvedge jeans with oversized vintage band tees paired with his own co-branded Vans collaborations. Aside from that, he's even on par from an accessories standpoint, incorporating kimono style jackets with a bandana tied around his head just to further enhance the decade's reclaimed inspiration.
On top of all that, remember when the tour merch scene first began to hit? You can best bet that Lorenzo and team were on that from the get-go, even creating Justin Bieber's official tour merch and styling him with assorted pieces from the brand's collections.
Jerry has also figured how to present the classic distressed denim on denim looks that the brand continues to wow consumers with. And how can we forget about those elongated shearling jackets? This time, the '90s are officially here to stay.
An iconic and timeless era in fashion.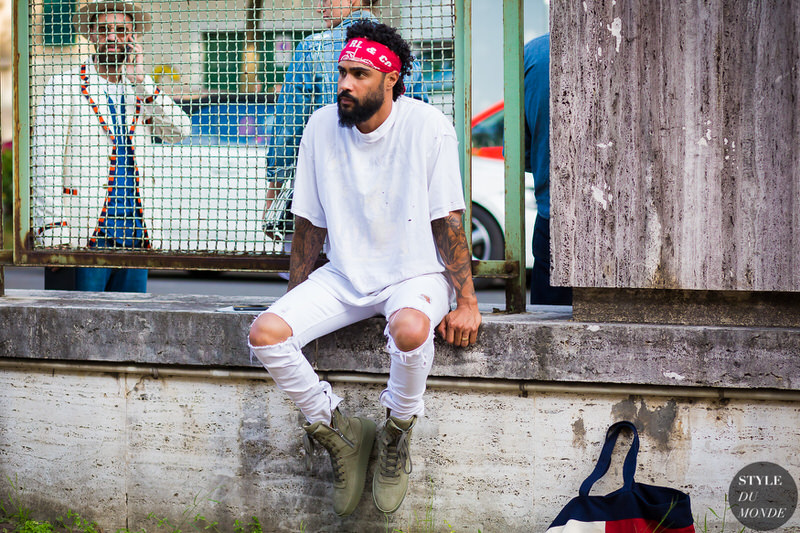 When you're recreating a fashion style from the past, you may as well apply the same logic to your sneaker collaborations.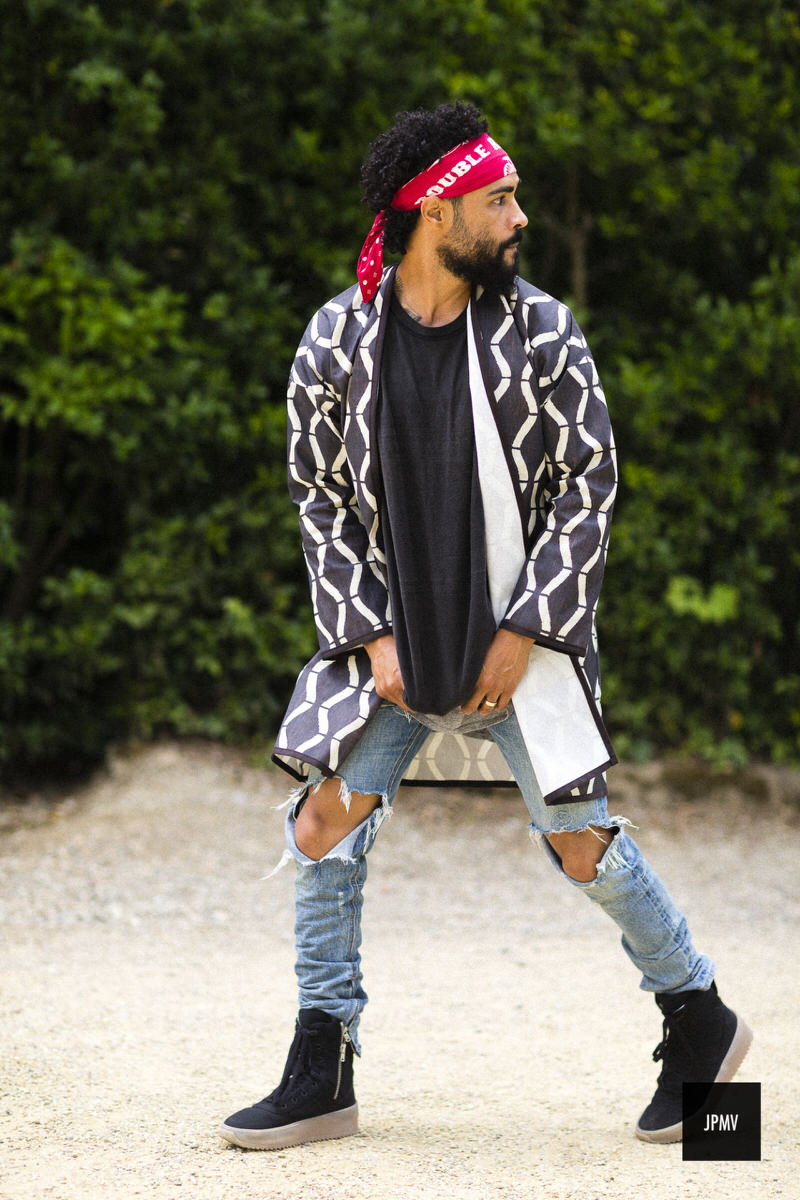 Better Basics
Being the son of past White Sox manager, Jerry Manuel, JL clearly incorporates a heavy influence from sports culture into his brand. Practically paving the way for brands following the oversized fit trend, Jerry has established the ideal middle ground for creating proportionate pieces that still embody premium tailoring. When thinking about how you can make oversize work for you, ensure that there is some element of tailoring to the product, meaning that buying something bigger doesn't mean it qualifies as oversized, it just means you're swimming in fabric.
From zippered basketball shorts, loose fitting denim jackets, and cozy sweatshirts, all of FOG's designs still maintain a strong degree of proportion. These relaxed basics emphasize comfort and in the most precise way possible, as Fear of God is a true pioneer in this movement and how to make it practical for layering.
Jerry mixes up this style in so many ways. It could be an oversized denim jacket and Mitchell & Ness basketball shorts or even his signature tailored track pants with a vintage tee, a FOG New Era hat, and his co-branded Vans. Either way it's relaxed and it works.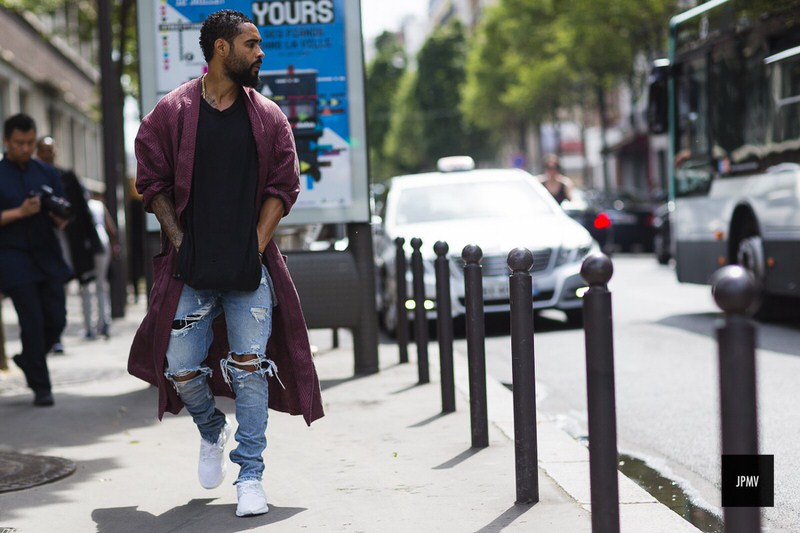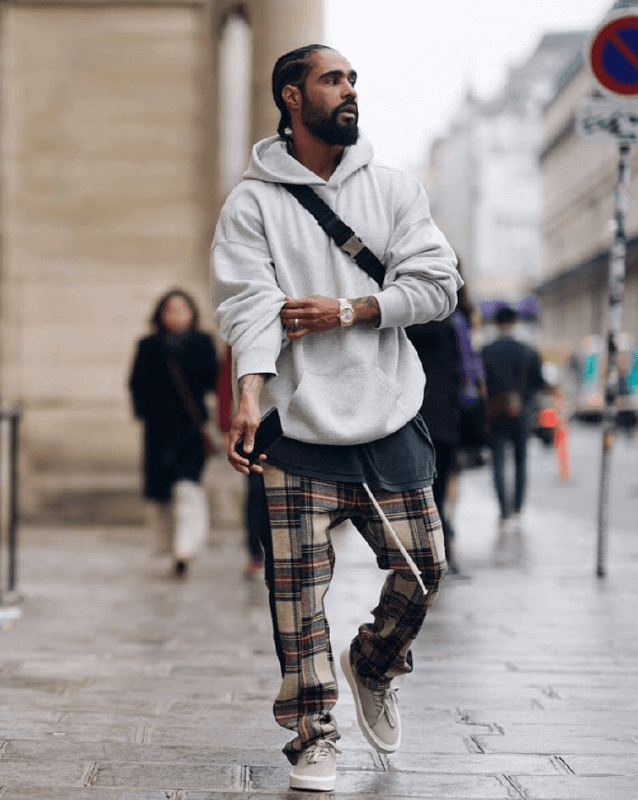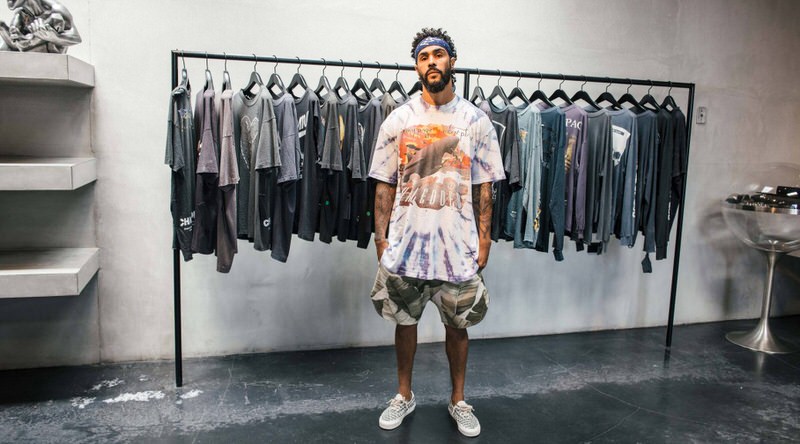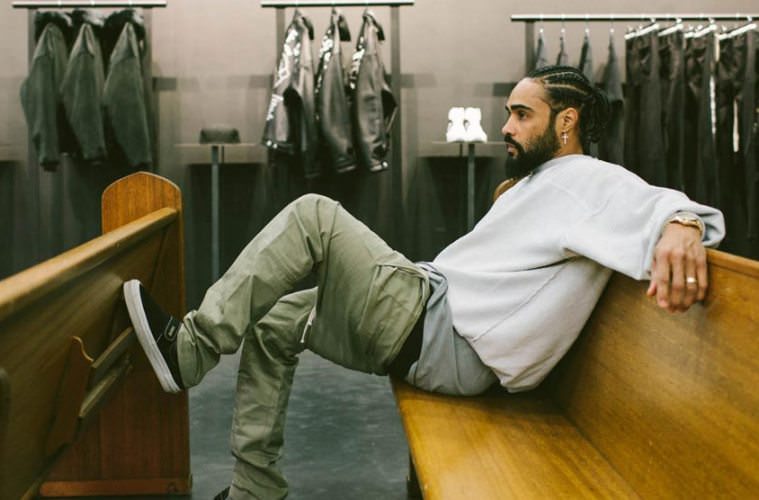 Military Maven
Having his own sneakers for the Fear of God label, which takes inspiration from a military boot aesthetic and blending it with basketball heritage, it would make sense that Jerry also incorporates military styling into his wardrobe. Aside from wearing a fair amount of olive green and beige hues, Lorenzo's aesthetic also channels this into pairing military and bomber jackets with the brand's signature sneakers and oversized offerings like the ones mentioned above.
One of Jerry's classic styling moves is wearing tonal everything: jacket, hoodie, pants, and shoes. The exception of the strategy is what he incorporates into his layering: letting his tee hang elongated just enough to break up the monotony while still carrying a uniform look.