When he first came onto the scene, Tyler the Creator was always hanging out on Fairfax wearing head to toe Supreme with Vans Authentics or Old Skools. This, of course, was before they were as popular as they have become by today's standards.
His footwear game then wasn't even about hype or signature exclusives. Inline offerings, like the generic navy or black offerings, were not only satisfactory to his personal taste, but they were also versatile enough to wear with the rest of his usually colorful wardrobe selection.
Today, his style isn't much different, except for the fact that he's switched over to Converse, where he's had several head-turning collections of his Golf le Fleur line that have appeared in an assortment of vibrant colorways. Converse's key initiative was pushing the One Star silhouette and they've essentially made Tyler the face of their campaign, letting him pursue his own creativity, while even offering general releases of the silhouette that subtly mimic his reputable style.
Vans On and They Look Like Sneakers
Vans were Tyler the Creator's favorite shoe at one point as he made plenty of use out of their versatility to complement his skate style that resembles that of any Fairfax native. Unlike most hip-hop artists, Tyler doesn't have to flaunt the latest sneaker collaborations to prove he has style. He's already wearing plenty of Supreme as it is to demonstrate that. Aside from his numerous Golf Wang collaborations with Vans Syndicate, he was only really repping the Old Skool and Authentic silhouettes – primarily in the navy or black colorways. What this does is it allows you to freestyle the rest of your wardrobe, whether that be vibrant color schemes, box logo hoodies, oversized polos, and even above the knee shorts. And like anyone who's actually skating, you're not too worried about keeping your shoes clean, as a basic pair of Vans are fairly simple to come by.
Basics aside, Tyler the Creator has also been heavily involved from the design perspective with Vans, having several collaborations with his Golf Wang and Odd Future collections. He was also breaking grounds when it came to thrashing grailed essentials like the Supreme x Vans Campbell's Authentics. And not only was he not worried about the condition of his kicks, but he also wasn't worried about mixing patterns on his apparel that shouldn't "go together" long before it was a mainstream tactic in modern day fashion design.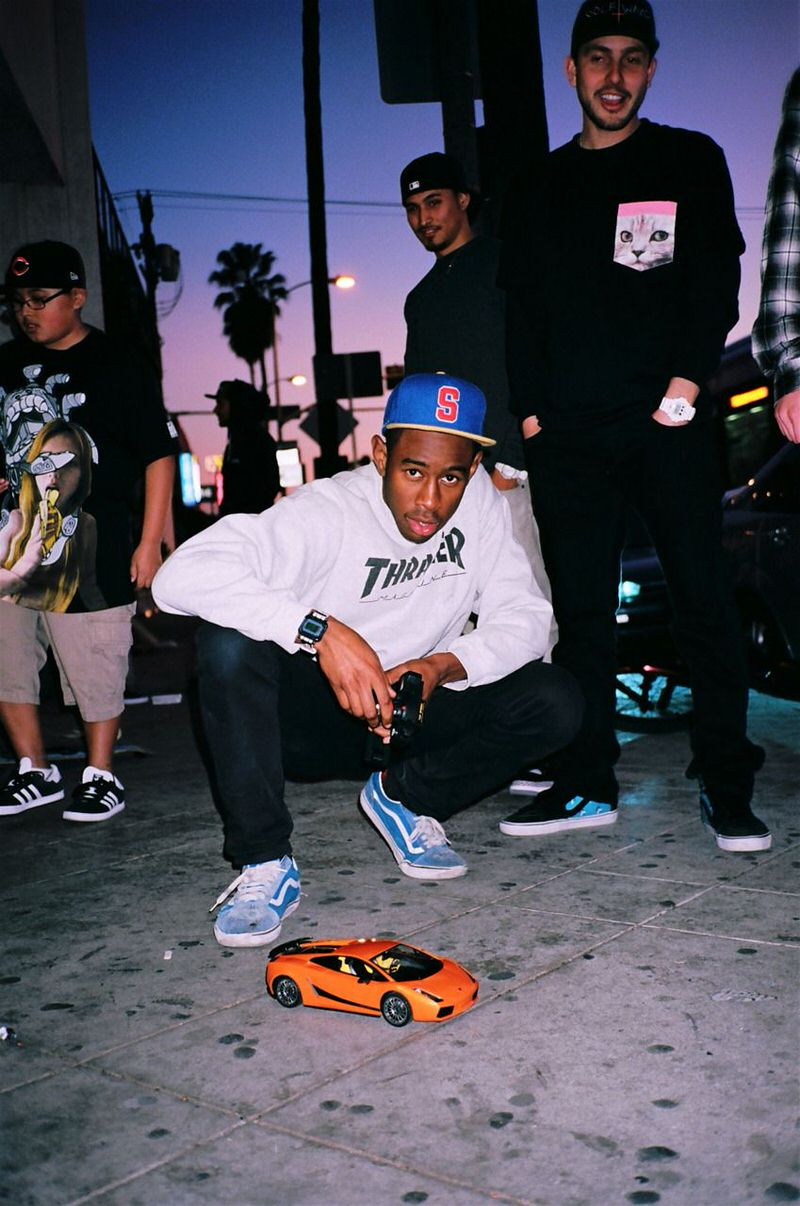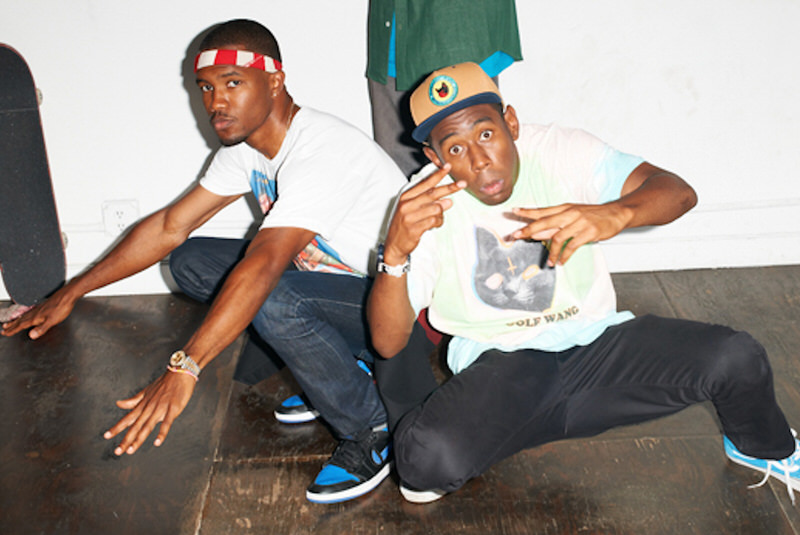 Pros and Cons
Over the past couple of years, Tyler the Creator has moved on from his partnership with Vans and onto a deal with Converse that has allowed his creativity to flourish and match his style accordingly. Next to complementing his own wardrobe, his Golf le Fleur collaborations with Converse have also become a mainstay in plenty of other fashion enthusiasts with skate style. Tyler the Creator wears a lot of Supreme apparel – Fact. But if you're just a micro-second short of missing the online Thursday morning drops or don't have time to wait in line on Fairfax all day, how would you get a similar look? Fortunately, the Supreme is a roots skateboarding brand, so there are a few other core skate and even higher end skateboarding brands like Carhartt WIP, Pop Trading Co, and Noah that are all making similar silhouettes. This mostly entails wider legged chinos, long-sleeve polos, boxy hoodies, and coaches jackets.
Another aspect of Tyler the Creator's style that makes it so alluring is his consistency of breaking the norm and the rules of fashion – literally. He actually wore white Converse on the red carpet at the Grammys. Does he care about the "rules?" Probably not. And that's what makes his own style that much more unique. He's also known for wearing pastel tees, polos and button-ups when it's not even spring. On that note, it might slightly help that he lives in Southern California.