Washington Wizards forward and Converse's latest signature athlete signee, Kelly Oubre Jr. does more than just stand out with his kicks on the court. He's also one of the best dressed up and coming players in the league right now. His minimalist and straightforward wardrobe combos are the tall and lanky guy's example of what works style-wise, while his sneaker selection ranges from athletic to high-end without making it look a bit out of place.
Like many players in the NBA right now, Oubre's wardrobe is very consistent and also quite simple, ranging from looks like the LA look with graphic tees and ripped skinny jeans that have been so popular as of late to tailored essentials with silhouettes that include cropped trousers and house-label sweatshirts. He's also one of the youngest players in the league, but even still, he's making it appear that he's been dressing for the pre-game photos for years.
The House Always Wins
The NBA is finally having a moment again. Actually, it's having a few. Not only is there more energy around the league as a whole with so much potential on the rise in terms of talent, but there's also more fashion moments that are happening pre-tip off than anywhere else in the industry.
While a lot of designers skewed towards vibrant color palettes these past few seasons, it appears that one of the tones that made fashion so iconic in the first place is coming back.
All black everything.
Kelly Oubre Jr. does a fantastic job of working the scheme into his wardrobe, as he is known for sporting tailored black trousers, oversized fur hoodies, and of course, Undercover's latest collaboration with Converse. All the major fashion houses have even resorted to minimalist go-to's like straight fitting denim and Type III denim jackets. Both of which Kelly has on lock by pairing them with luxury trainers like the Givenchy Urban Street silhouette.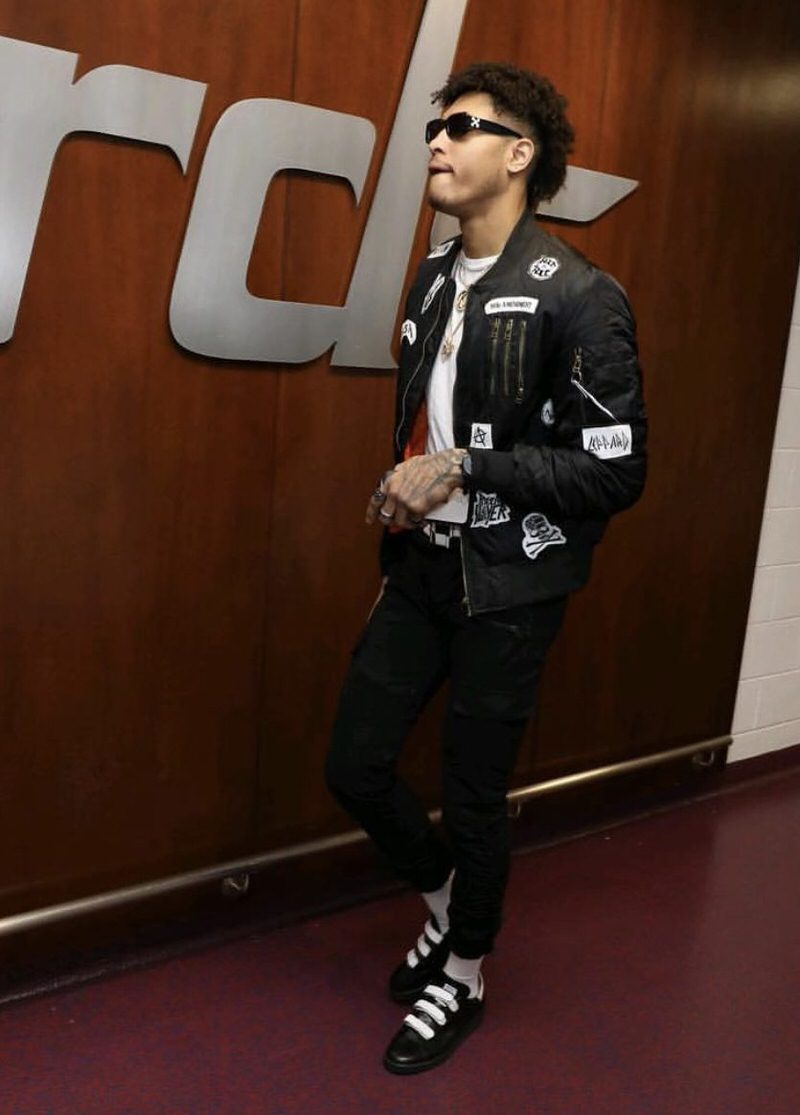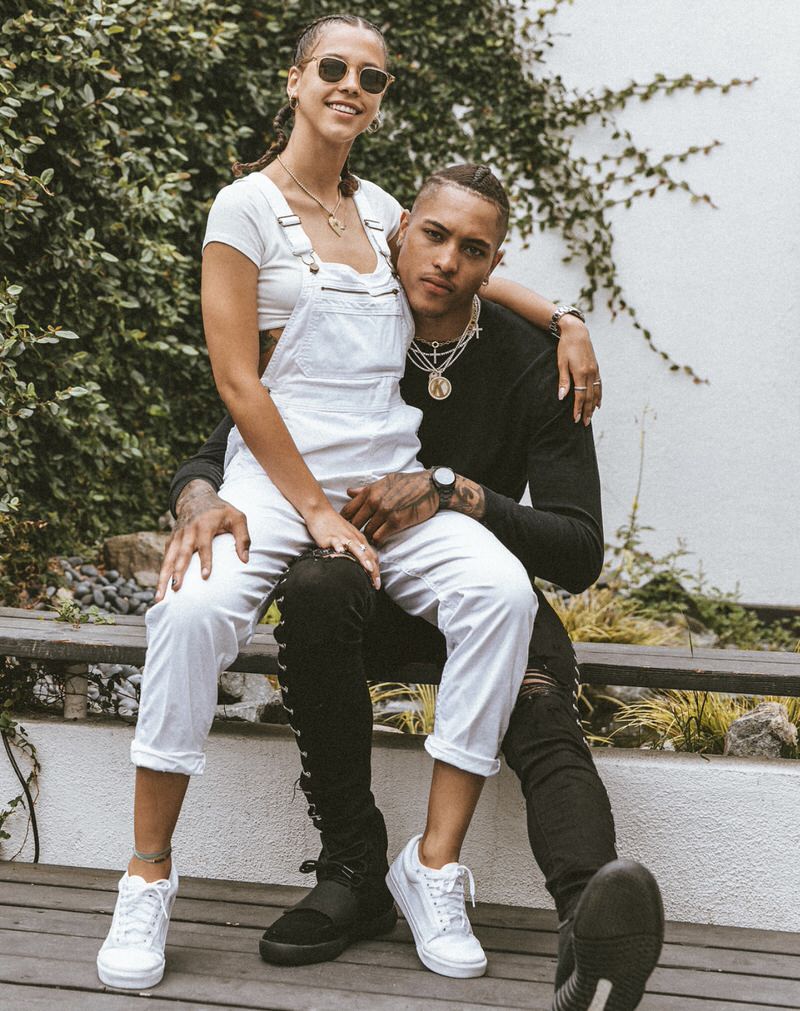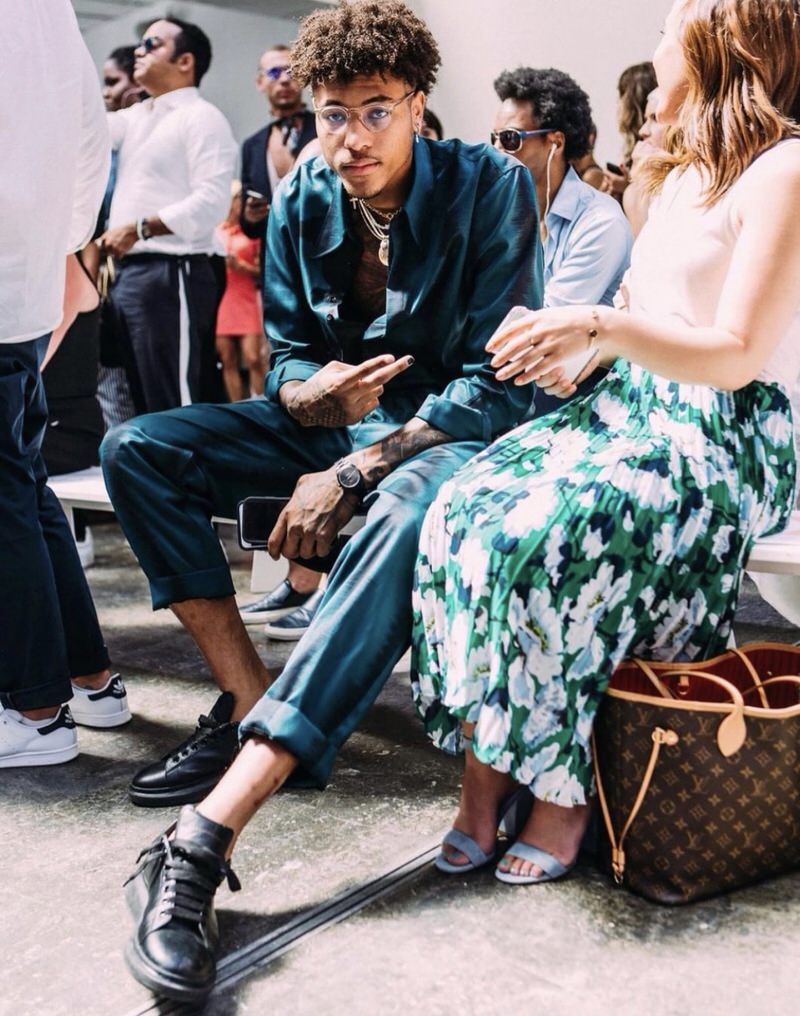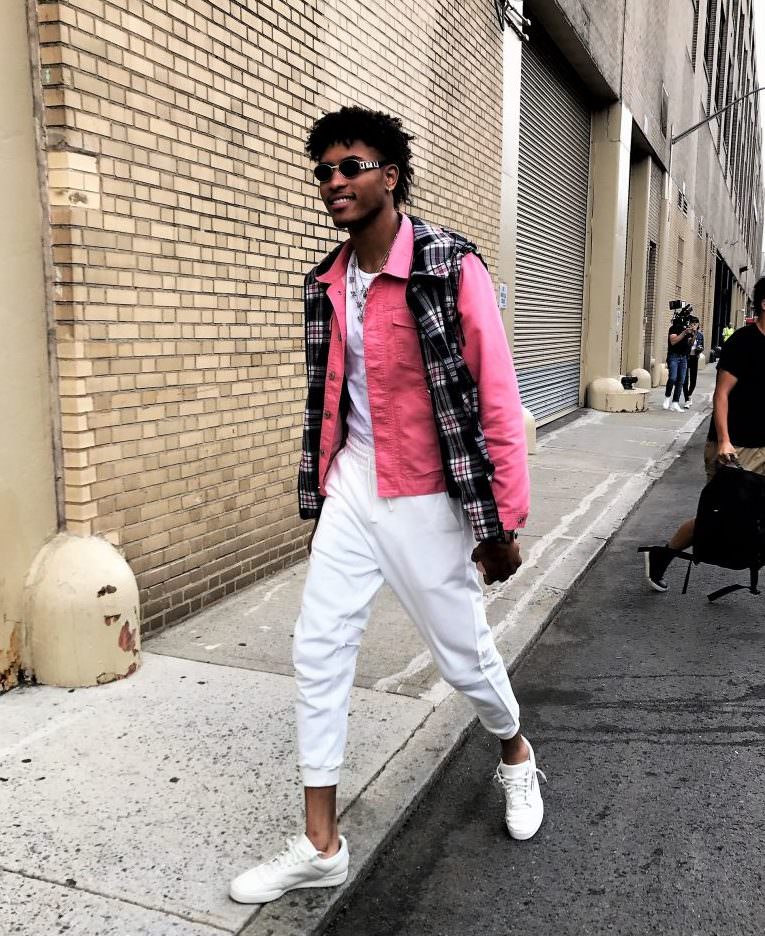 Looks Like LA
The fact that Kelly Oubre Jr. dresses like he lives in LA half the year will make it all the more compelling with his newly signed Converse deal as their Chuck Taylors are synonymous with Southern California itself, along with the way people dress down there.
Since it's almost winter, Kelly's put together a few winter hacks that make the styling look even better. Tees and ripped jeans can get a little cold this time of year, so Oubre's been layering in a shearling jacket with some classic Chuck 70s for not only practical functionality, but shearling also happens to be one of the top trends in menswear this season. If the weather's calling for rain, he might apply a similar effect, but layer in a plain hoodie with a pop of color and a down rain jacket, while trading out the CT's for a pair of Weapons instead.