Hiroshi Fujiwara, Motofumi "Poggy" Kogi and Takashi Murakami are three acclaimed icons in streetwear who have all escalated their wardrobe styles to become the epitome for what's cool and what's about to be, eaching honing a resume that proves powerful over the past several decades.
As the first year of our What They're Rocking column comes to a close, we've rounded out 2018 with three individuals who continue to have their fingers on the pulse for what they next thing will be for sneakers and fashion.
With not only more experience in the industry than most of the main namesakes, these three connoisseurs aren't subject to just one medium. Among sneakers, they're also tastemakers in fashion, art, and designs, but they're personal style has consistently been a reflection of all of the above.
From their own collaborations with brands like Nike and Vans to their own personal silhouettes made exclusively for them, these names are not only among the ones that have been in the field the longest, but the ones who have helped shape street style to what it's become today.
Hiroshi Fujiwara
Aside from the founder of the Japanese labels, Goodenough and fragment, Hiroshi Fujiwara is a DJ, producer, and designer among other things. His personal wardrobe style is also the definition of what many would consider to be classic and simple.
Considered to be one of the founders of streetwear when it originally started to take shape in the '80s and '90s, bringing his influence of hip-hop, punk, and skateboarding cultures from London and New York back to Tokyo, Hiroshi has developed a unique sense of style that's nothing short of eclectic. He also uses his fragment consulting label to collaborate as opposed to making their own product, collaborating with brands like Nike, Stussy, and even Moncler to create something entirely new and unique to the market place.
Cohesive with fragment's collaboration driven business mode, Hiroshi Fujiwara also applies this method to the co-branded Vanquish denim label where they craft and ornately distress some of the finest Japanese denim with a worn-in look that's built to withstand the test of time for style, making it easy to pair loose fitting sweaters, graphic hoodies, and boxy fitting streetwear tees.
A long-time collaborator for Nike's HTM collection, it might be obvious that Hiroshi is a major advocate of sneaker culture, especially classic Nikes and Converse styles – having his very own projects with both.
His personal style is cool and classic: hoodies, selvedge denim, and Chuck Taylors; oversized sweaters, loose fitting trousers, and Air Maxes; his own Jordan 1s, etc.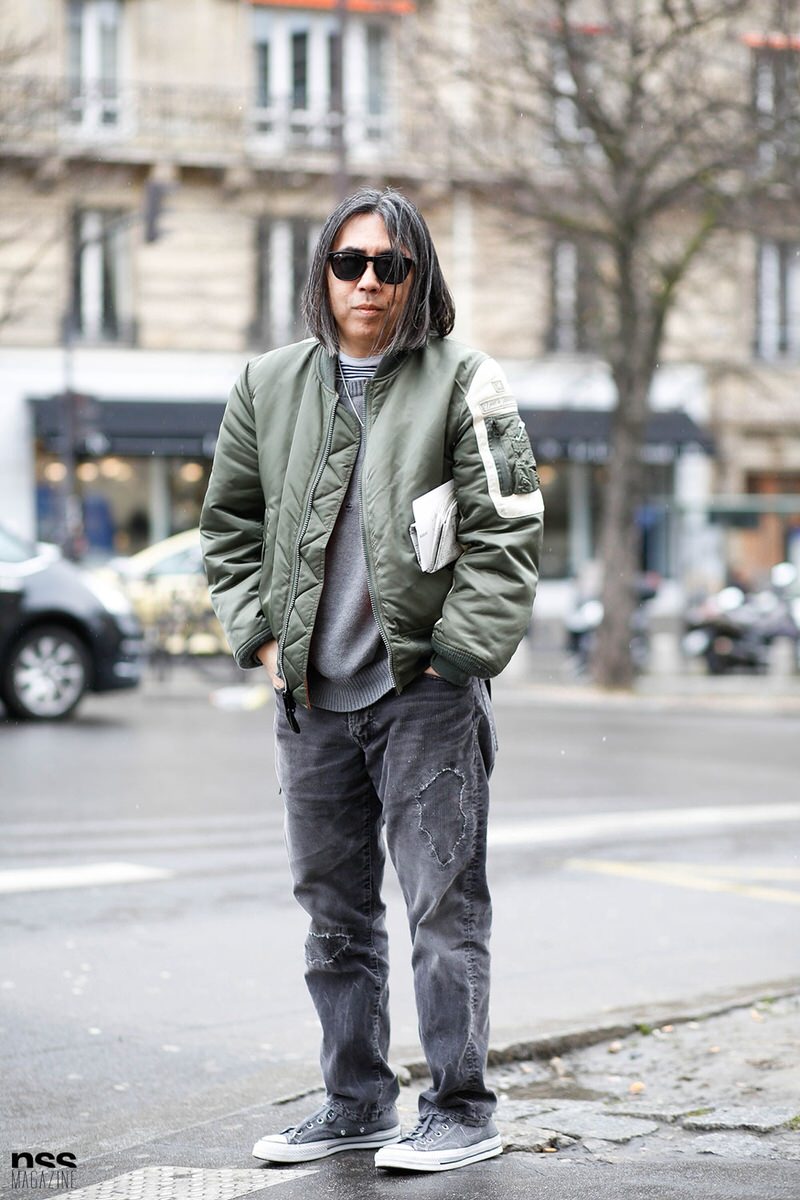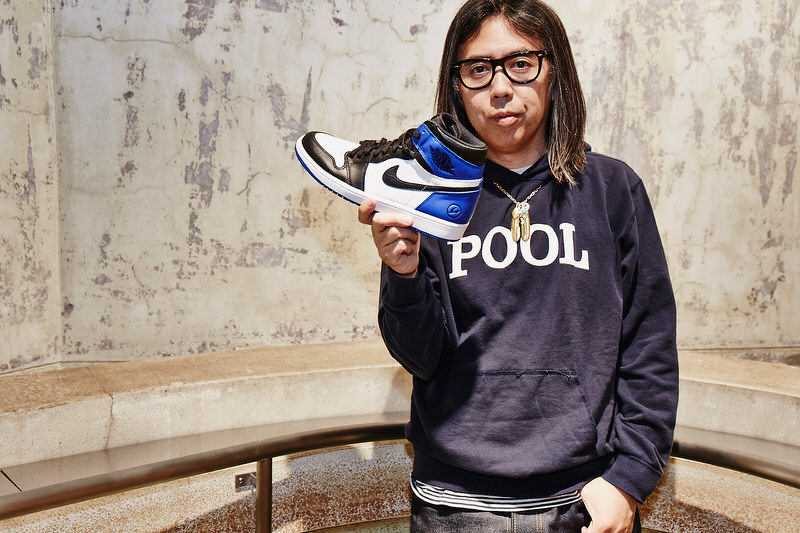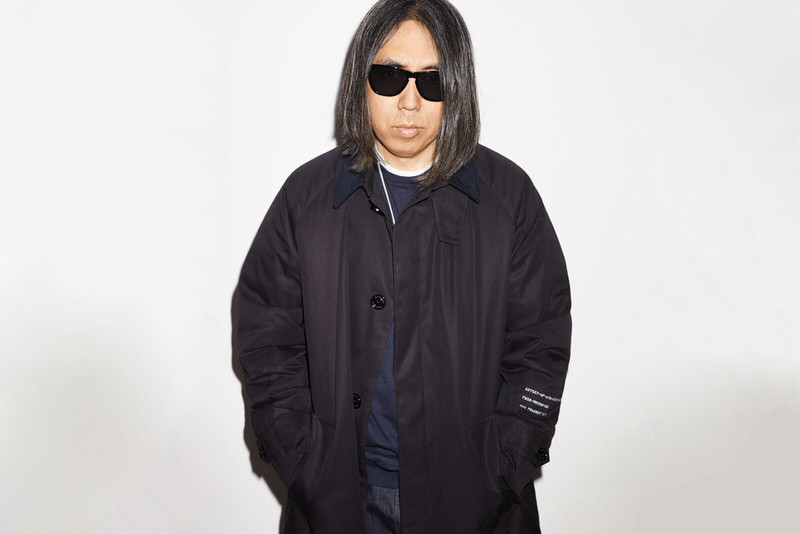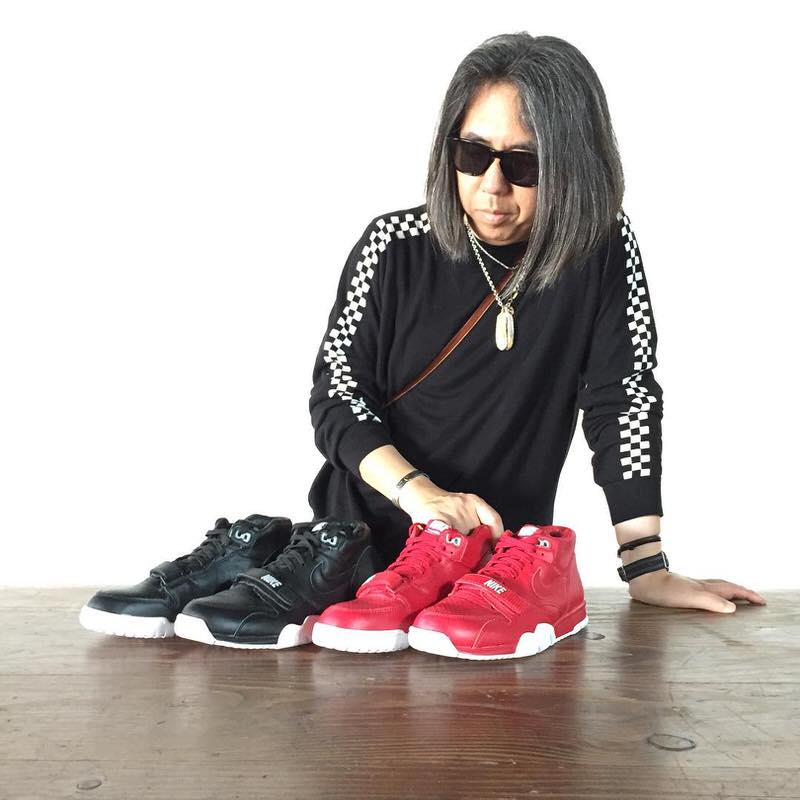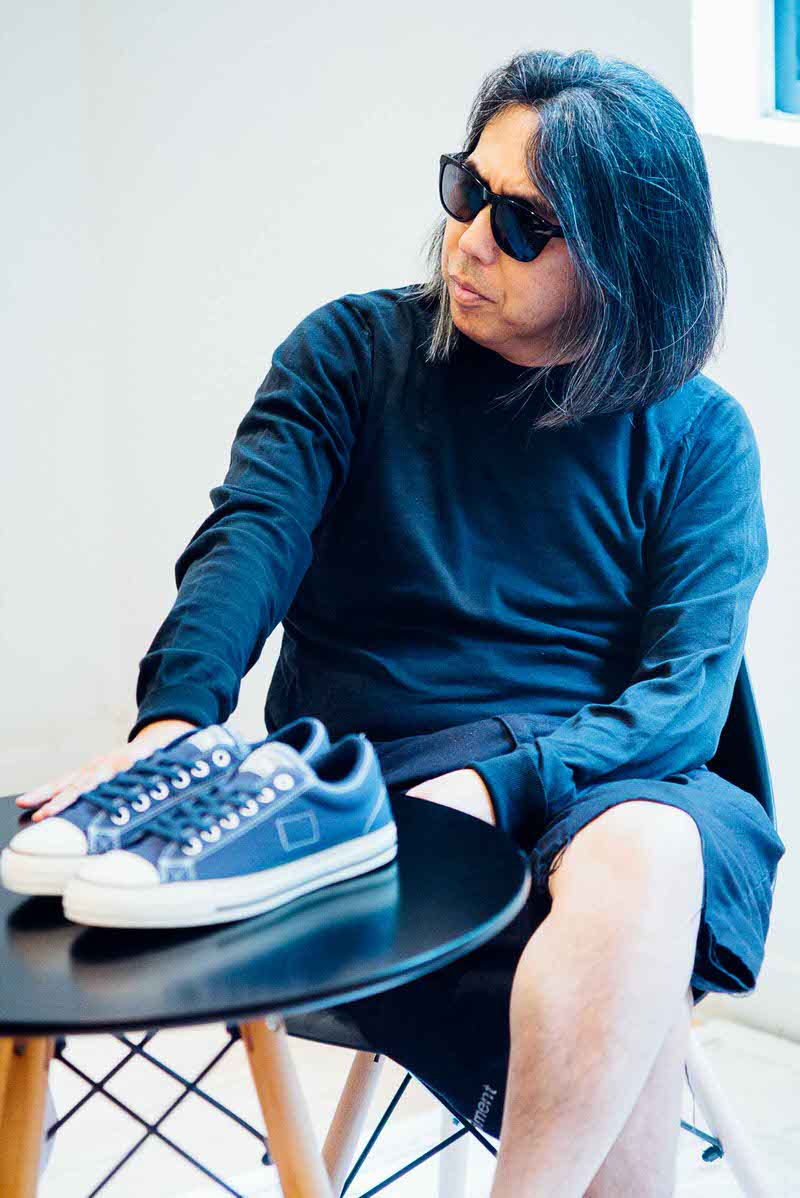 Poggy
Co-founder of renowned Japanese menswear label, United Arrows & Sons, Motofumi "Poggy" Kogi has formed one of the most contemporary wardrobe palettes of just about everyone in the streetwear community right now. Whether that be adidas track pants with an upscale blazer and NMDs or denim on denim combinations with Supreme x Nike Foamposites, Poggy wears it all. And best of all, he makes it look effortless.
Poggy's United Arrows label is known for collaborating with all kinds of exclusive brands, most recently Kith and New Balance on their collection of throwback and contemporary classics. The label itself is acclaimed for their sophisticated tailoring and polished collection of menswear essentials. If one's ever been to Japan's Harajuku district in Japan, they might've noticed a high-level of people wearing tailored essentials with retro New Balance offerings that are exclusive to Japan. Not only is this a common look, but its also one that's regular for the Japanese street style icon himself.
Aside from the traditional and oversized trends that are familiar to Poggy's look, he's also recognized for wearing a lot of boro, which is a heritage Japanese trend that's adopted onto patchwork jeans, denim jackets, and even blazers from a suit. Of course, Poggy's also got the technical sneaker game to match. Lately, ACRONYM VaporMaxes have held a constant position in his rotation.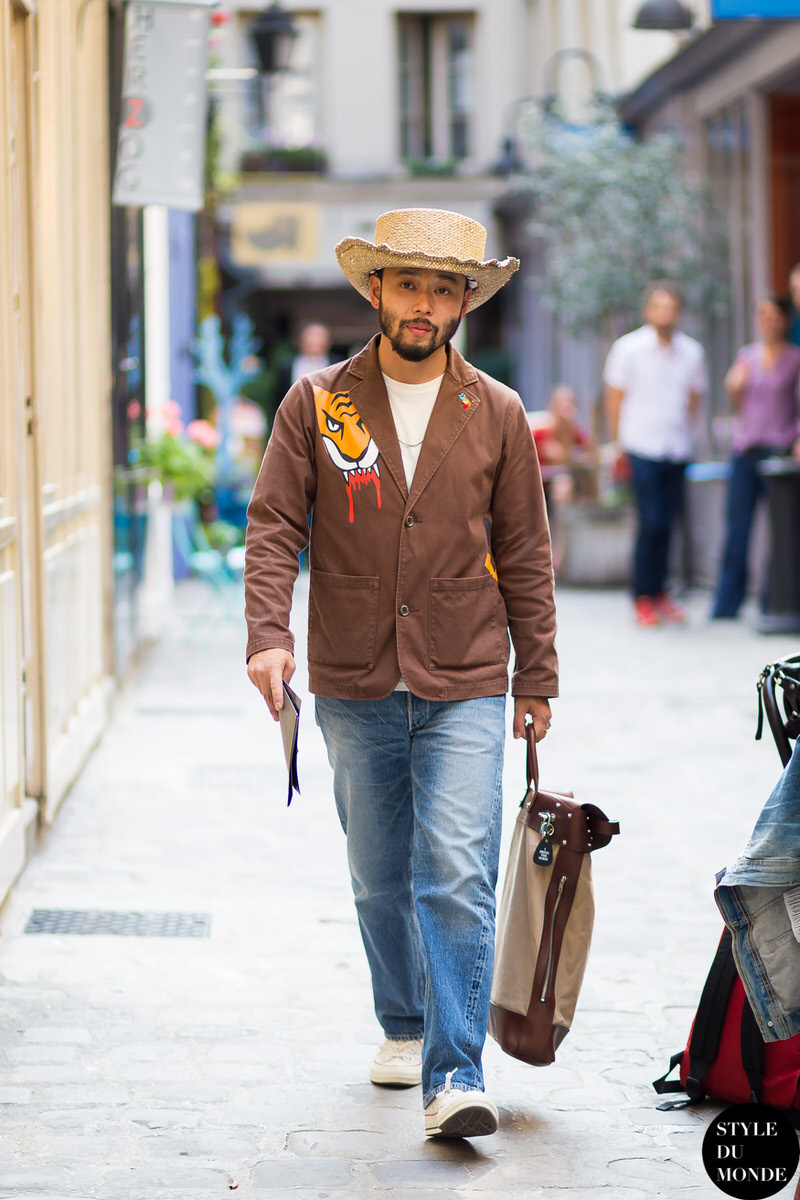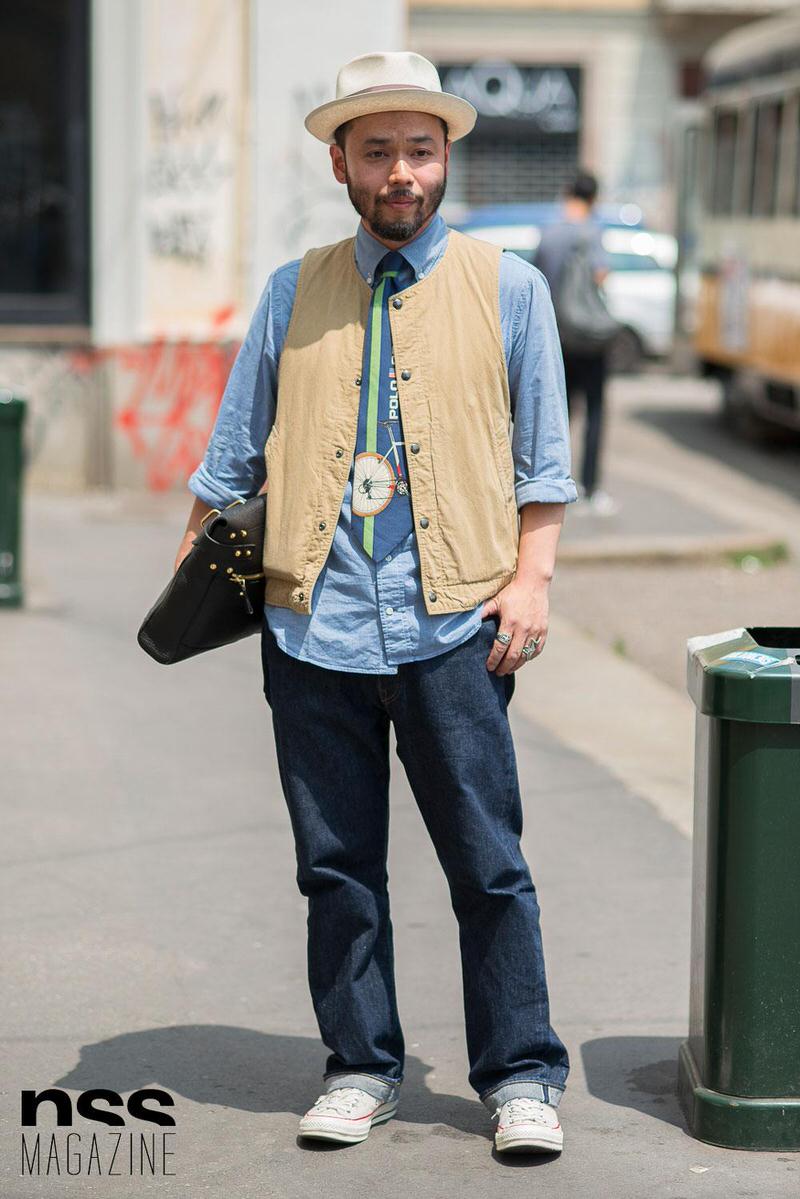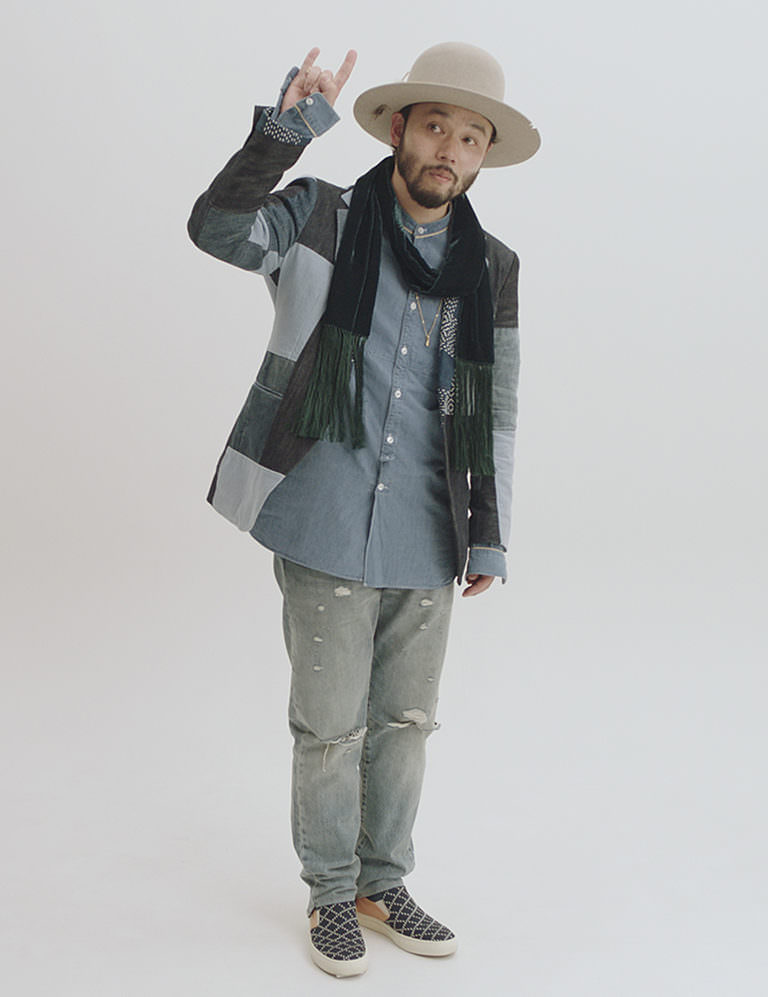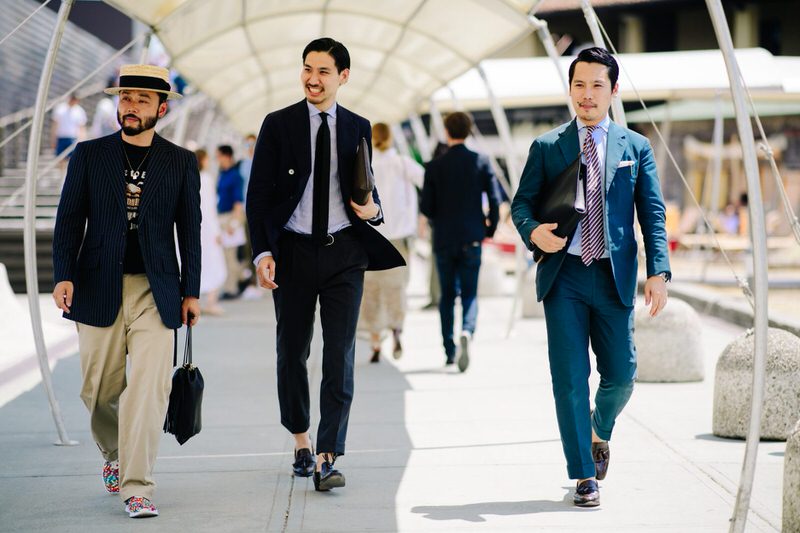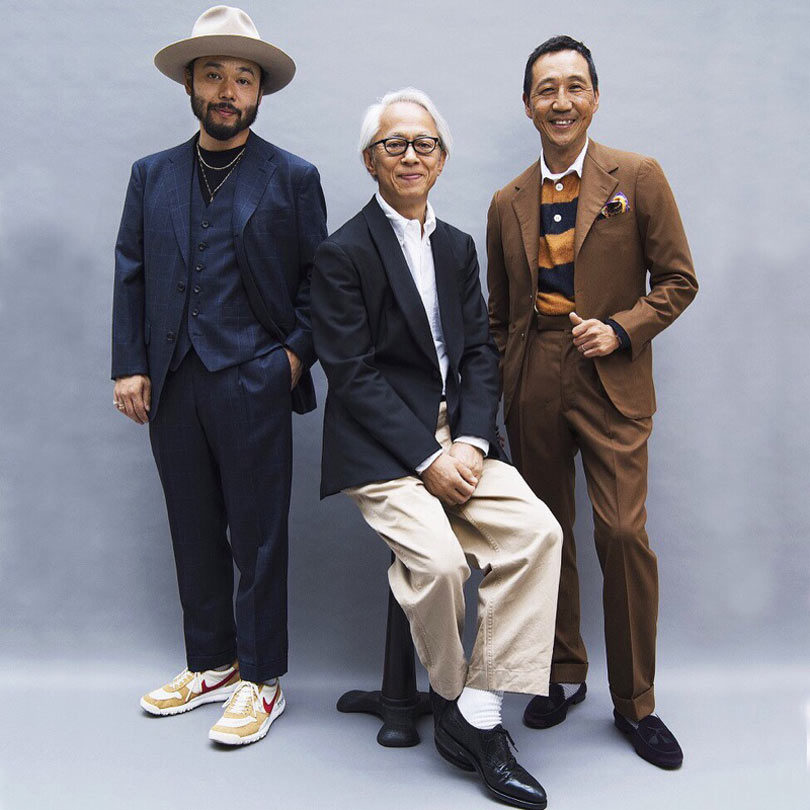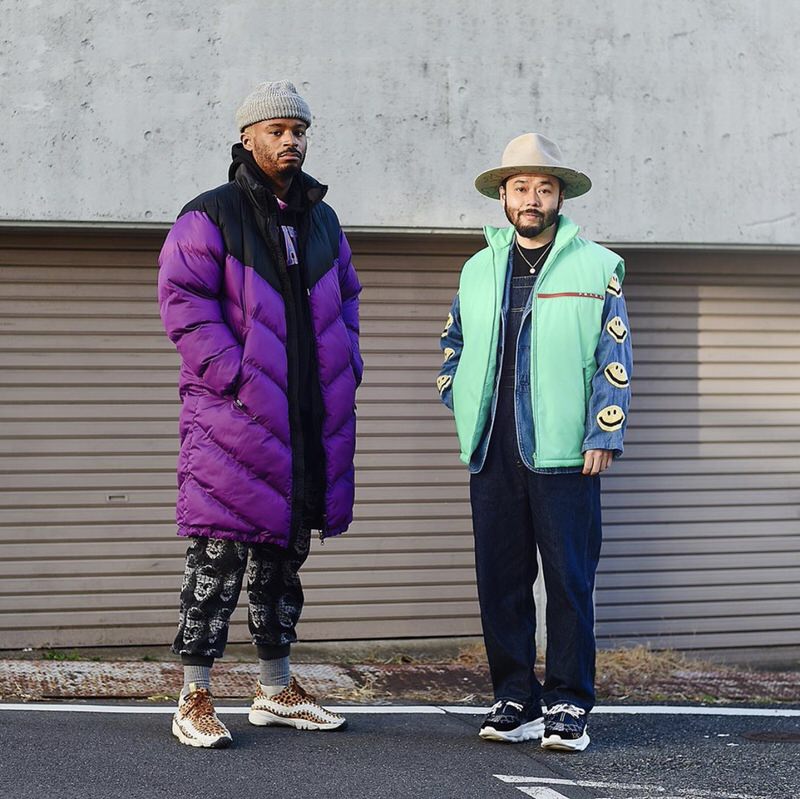 Takashi Murakami
Many know him for creating Kanye's Graduation album artwork and more recently, the Kanye and Kid Cudi project, Kids See Ghosts, Takashi Murakami has become a renowned artist in the streetwear community, having custom projects with Vans, Louis Vuitton, and Uniqlo alike. That being said, his unique art style also applies to his own personal style.
Murakami wears a lot of patterns. He's not only applied some of his classic artwork projects for his collaboration with Vans Vault, he's also appropriated his tradtional flower prints to his own custom Air Force 1s.
Basics like Classic Slip-Ons and Air Force 1s are traditional, but essential to the wild style in Murakami's wardrobe. He's also a major fan of OFF-WHITE, so he's also incorporated Virgil's take on the Jordan 1, as well as the brand's inline footwear options into his rotation. Murakami also likes to incorporate technical essentials into the mix, like oversized raincoats, camo aviator pants, and Patagonia jackets.