James Harden has gone from wearing some of the most eccentric wardrobes in the NBA to toning it down to the everyday guy's style inspiration. Pulling from minimalist essentials and easy going footwear favorites, the MVP is pulling items that continue within the mainstream buzz of what's cool beyond just one season. As you'll see below, Harden even knows how to make sweats look like a flex move. Look to brand's like Balenciaga and you'll see that a lot of his biggest statements with his styling are made with his footwear rotation.
Especially since it's fall, now James Harden is a great example of how to wear minimalist classics over and over, as he's consistently wearing neutral-hued bomber jackets, skinny jeans, and tees that can easily be mixed and matched.
Since Harden has a wild sneaker game, he has to keep it fairly simple in order to pull off his already avant-garde footwear pairings from the likes of Christian Louboutin, Fendi, Chanel, Y-3 and Yeezys.
It Doesn't Have to be Yeezy to be Easy
Like many other players on court who are adidas athletes, James Harden is known to wear a lot of Yeezys. 350 Boosts, 700 Waverunners, etc. If it's one of Ye's releases, he's probably worn in, considering he's one of the many faces of the brand for the Three Stripes. That being said, he's also got several of his own signature offerings for on court and lifestyle settings — both of which he's incorporating into his everyday wardrobe. We'll get into it below, but James Harden is known for wearing the highest of high end labels. It doesn't matter if it's the wildest suits or designer basics, that's what he's wearing most of the time.
Clearly adidas has recognized this because they linked Harden up with their Y-3 label for an exclusive collection that consisted of elevated lifestyle essentials that included both apparel and footwear classics with the Rockets member's signature twist. Despite wearing elevated brands, the silhouettes themselves are actually fairly neutral for the most part, as he typically incorporates plain sweaters, slim ripped jeans, neutral bomber jackets, and basic hoodies – all of which can easily be paired with his own signature sneakers, Ye's, or just plain lifestyle silhouettes as well.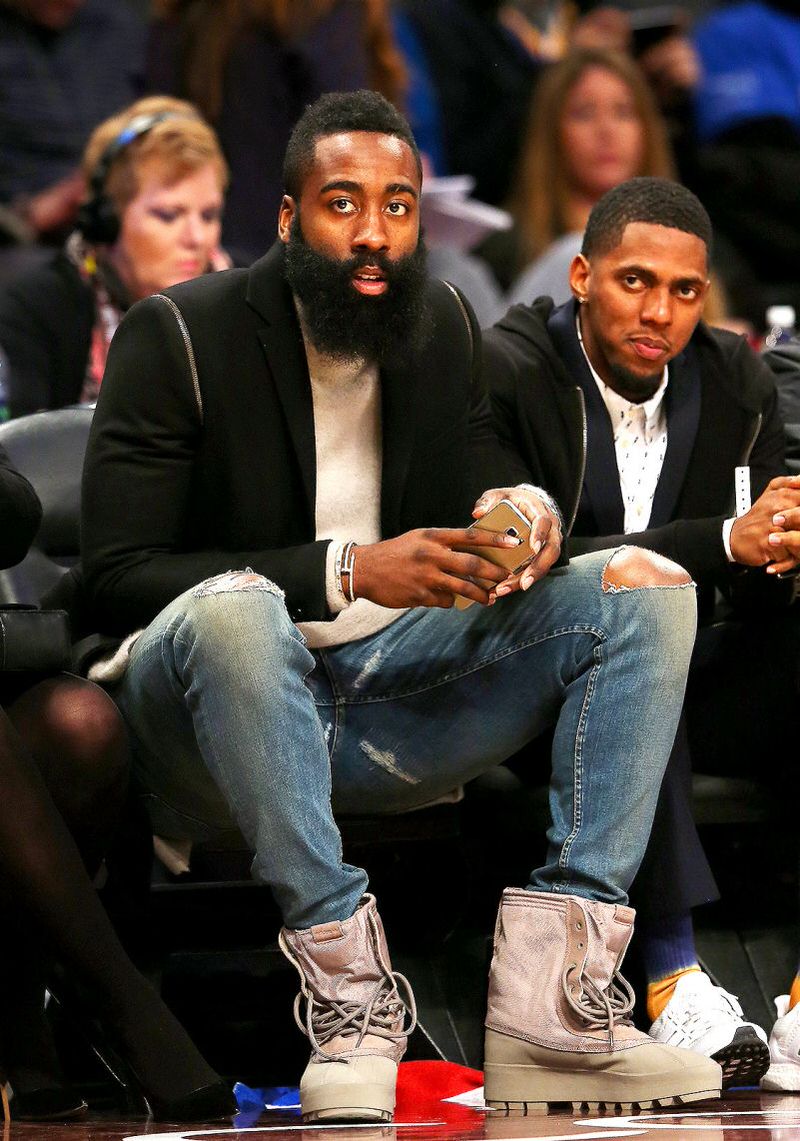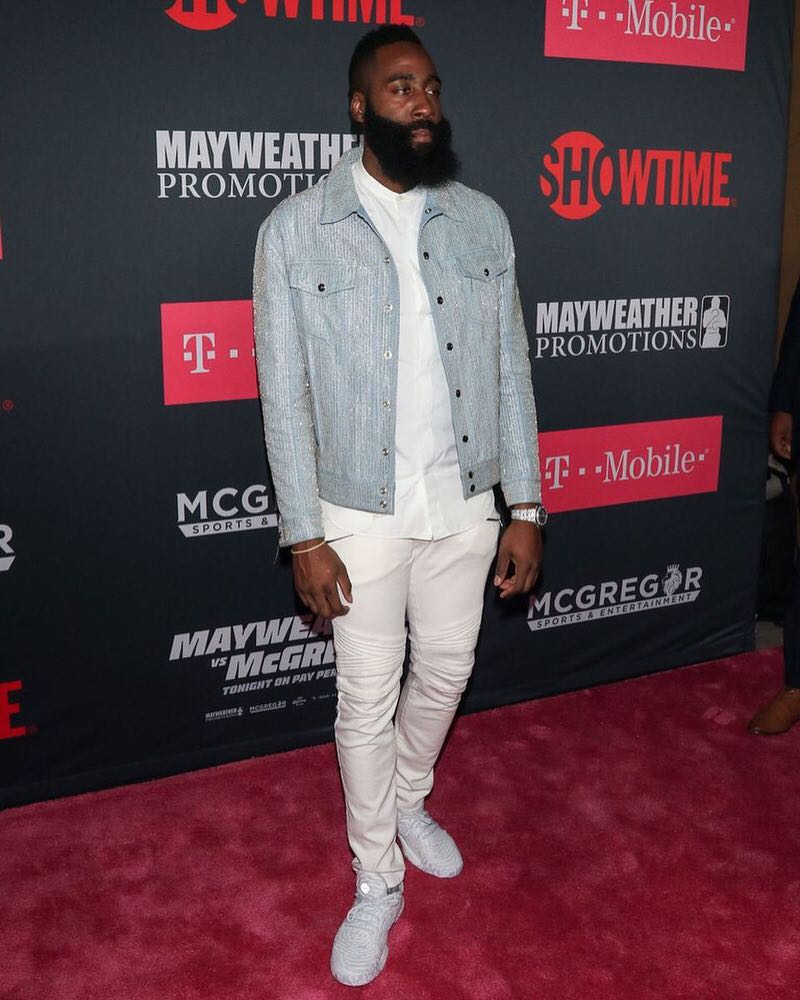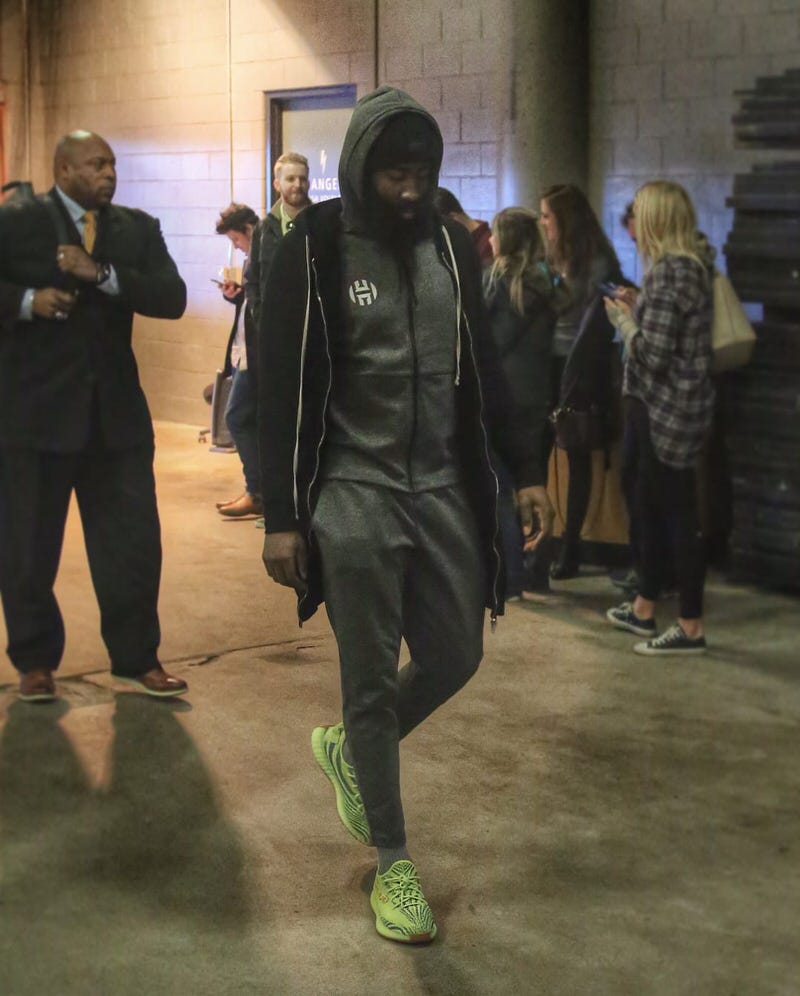 Whose House?
Over the years, James Harden has been seen in some of the wildest clothing pairings out there from most of the high-end fashion houses. Over the past few years though, it's started to neutralize in terms of how exotic the silhouette and color palette his wardrobe is. His wardrobe selection is still from most of these same brands, but it's definitely more manageable for every day dressing that the average guy or sneakerhead might be used to.
These days, James Harden is certainly known for wearing the basics, like Fear of God sweats with Raf Simons hoodies or even Haider Ackerman trousers with Valentino shirts, when his style skews towards the other end of sophisticated. Aside from those, he's also wearing plenty of AMIRI like most of the best-dressed players in the NBA right now.
Despite being an adidas athlete that has his own signature shoes, he's still taking full advantage of wearing all the high-end designer footwear that don't conflict with his contract. Harden has frequently been seen wearing his share of Balenciaga Arenas and Triple-S variations, Valentino Rock Runners, and Chanel sneakers. And since his wardrobe has neutralized some over the years, he's letting his sneaker game steal the spotlight.