The future is looking bright in the city of Las Vegas.
Founded in 2018, the Las Vegas Aces are led by University of South Carolina alum and NCAAW Champion A'ja Wilson.
Wilson was drafted number one overall in the 2018 draft and shortly but surely took the league by storm. Wilson averaged nearly 21 points, 8 rebounds and a little over a block and a half per game throughout her rookie campaign.
As Wilson and the Aces enter their second season together with a lot of momentum behind them, Wilson is leading the charge within the WNBA through another avenue as well.
Not only is Nike Basketball investing more in the WNBA, but Wilson could very well be the face of the brand as she recently debuted the all-new Nike Adapt BB "MAG" becoming the first player, whether WNBA or NBA, to do so.
Wilson's game, swagger and undeniable aura has been felt through the W in a short amount of time to say the least. We caught up with the center to discuss her partnership with Nike, hooping in some serious heat and so much more.
Debuting the Nike Adapt BB "MAG"
Wilson: Honestly, I just got an email from my Nike reps saying how they wanted me to showcase the shoe. I didn't know that I was going to be the first one to do it. It's pretty cool to have that opportunity to use my social platforms for the fans to see that us WNBA players are hot on our kicks as well. To be one of the players to have that opportunity and have my shoe pop up everywhere is definitely dope.
I love the shoe. It's a lot sleeker than I could've imagined. It's nice. When I wear my LeBrons I'm like, "Oh shoot, I have shoelaces that I have to tie now." That's the biggest difference – knowing that I can press buttons which is important to me. I always like one shoe tighter than the other. It's huge to be able to adjust the fit with the buttons. I enjoy it, it looks nice and they're a dope looking shoe.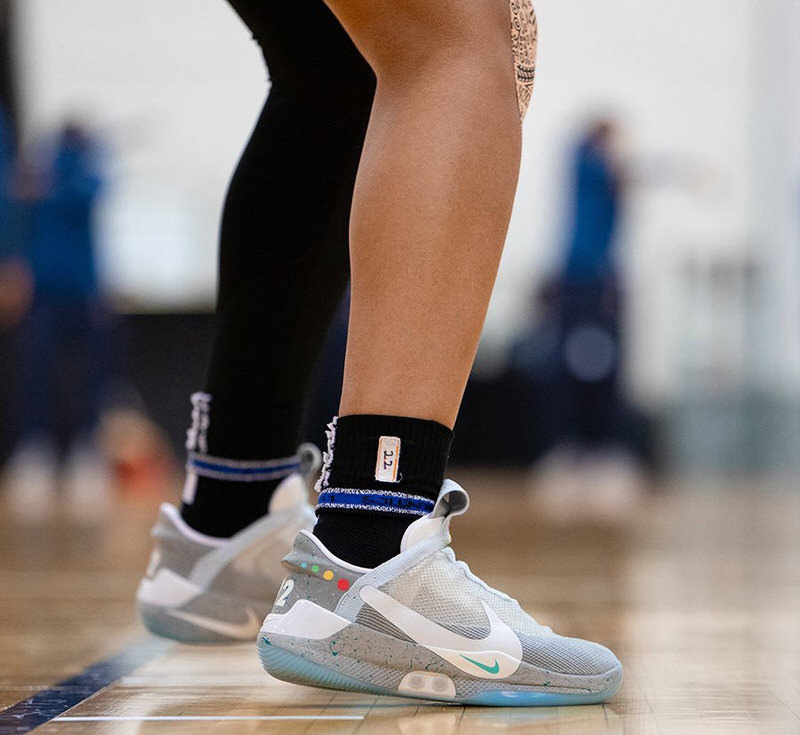 Signature Shoe in the Works?
Wilson: I haven't had any talks. Honestly, that would be a dream come true to have a shoe that a young person or any person could be rocking. It's a big dream of mine to have a signature shoe. I haven't heard anything. I have to get a little more oomph on my résumé to have a shoe, but it's something that I would love to look forward to and collab with Nike on.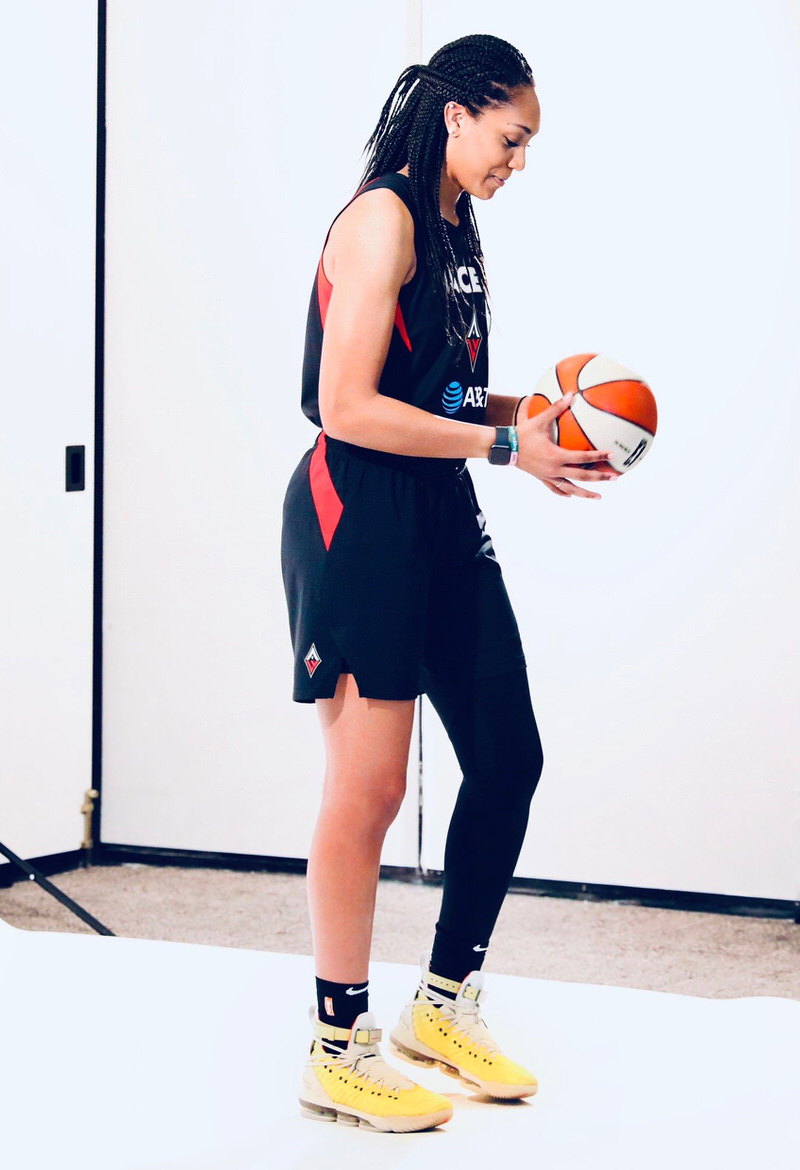 Her Favorite Shoes Off the Court
Wilson: I'm an Air Max girl off the court. I really like the Nike Air Max 97s. They're my go-to shoes. They make my feet look smaller than they probably which is always a plus. My on-court shoe are always LeBrons. I'm starting to get PEs which is great to have different colors because they're really comfortable.
Love for Kobes
Wilson: I always loved Kobes' shoes growing up. Kobes' shoes were one of the first I ever saw that had that signature shoe feel come out and transform through the years.
I really like multicolored shoes. I think one of my favorites of his had to be the Nike Zoom Kobe 5 "Prelude." The KD "Aunt Pearl" are always nice. My favorite color is pink, and I love the message behind it.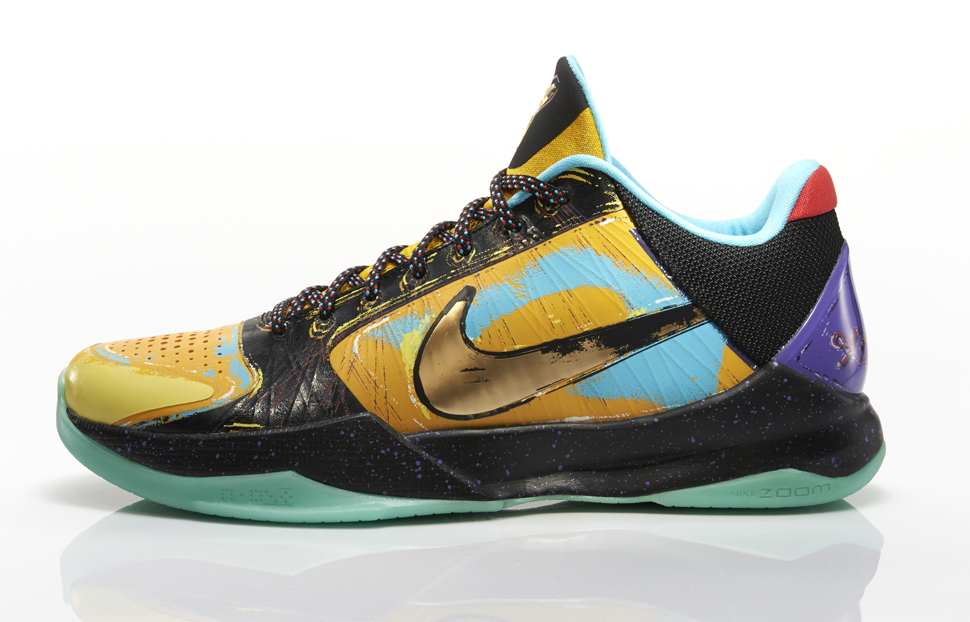 Wilson's Relationship with LeBron and His Signature Shoes
Wilson: We met each other when he came to Charlotte which was pretty cool. I had just got back from practice, and I checked my phone and saw LeBron repost me which was cool. I have so much respect for him as person and as a player. He's definitely one of my role models. For him to go out of his way and to show love in that way, goes to show how great of a person he really is.
LeBron is that guy. People can hate on him all they want, but he can back it up. I give all my praise to him, and his shoes are dope. Expect more PEs in the LeBron 16 Lows for sure. I'm trying to see if I can get some more because I love these shoes. There's just something about them that are really dope.
Who Should be on our Sneak-her Radar?
Wilson: You should be on the lookout for the whole team. We have some quiet sneaker heat. Our whole team is filled with sneakerheads.
We all know about Tamera "Ty" Young and her heat. Keep an eye on the Aces this year.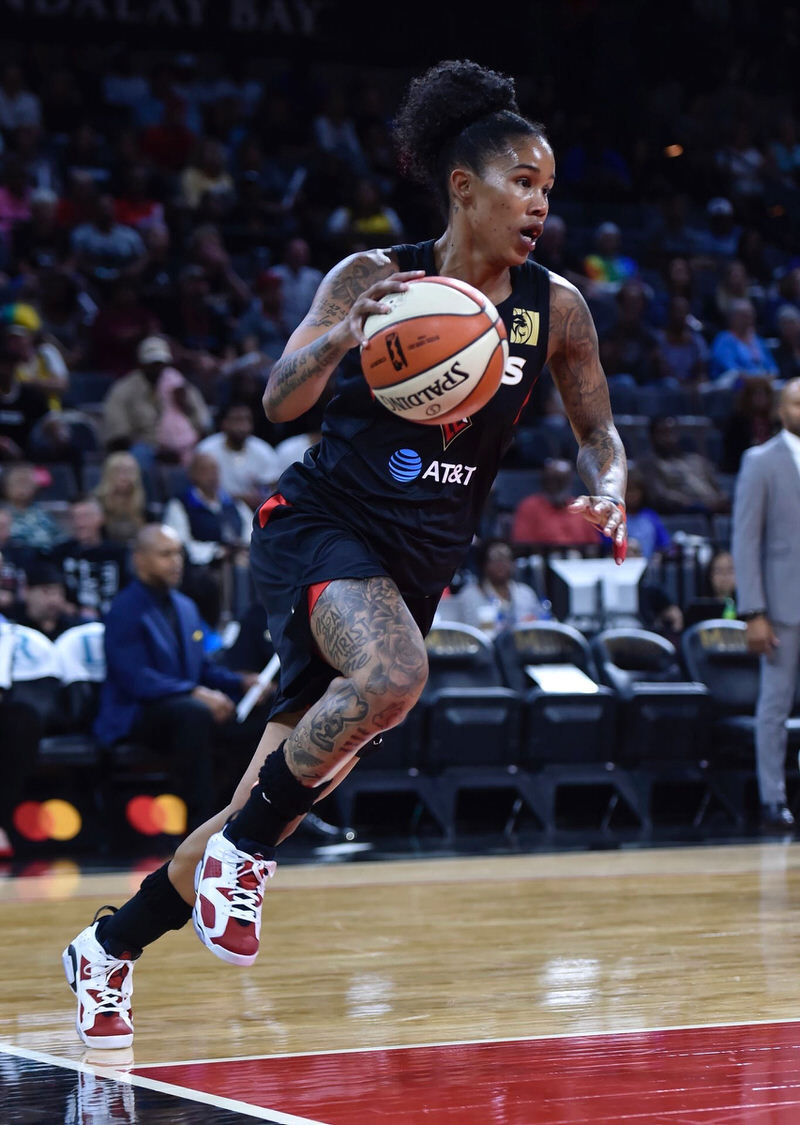 Growth within the WNBA
Wilson: It's a dope feeling to see the growth of the WNBA since I've been in it let alone the twenty-three years that it's been going on. To see people rally behind us and get things going is really special. You're always going to have your trolls and the backlash with that, but when you have such a supportive fanbase that's putting their foot down on things like the W is, it's a lot of fun to be a player during this time especially in Vegas.
I'm having a lot of fun. We didn't even make the playoffs last year and now there are expectations of us winning it all. It's going to be an exciting season for us. We're just going to keep our heads up and keep going.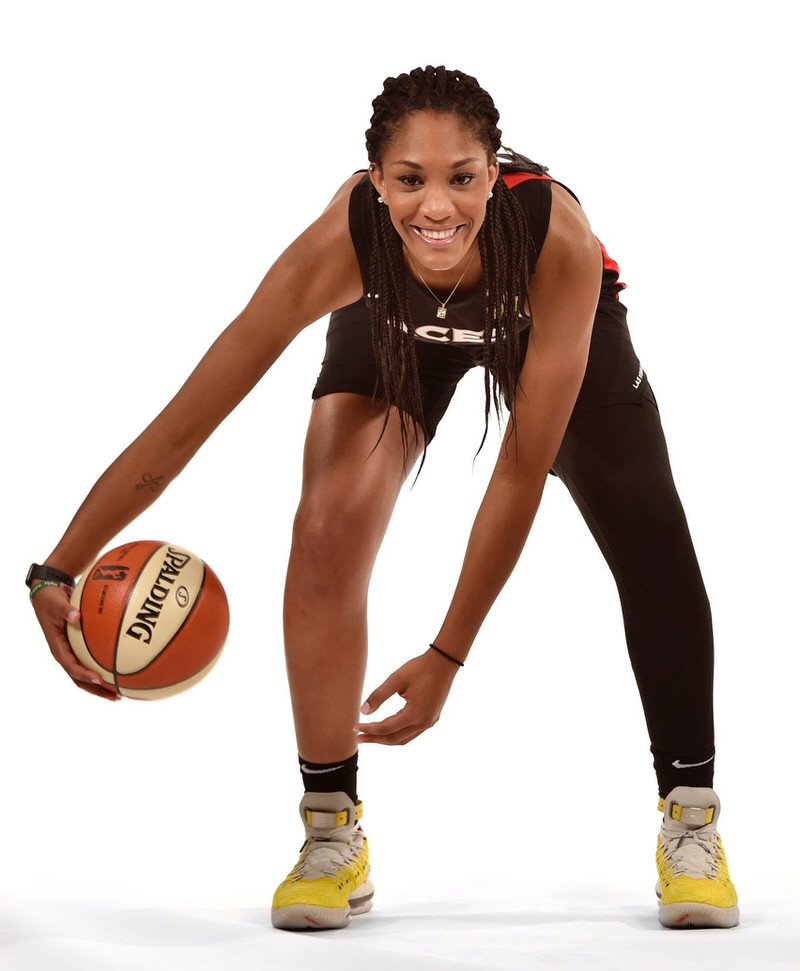 Be sure to follow A'ja Wilson on IG and Twitter as the season progresses. Nice Kicks will have all of your WNBA-related content all-season long as well, so stay locked in with us.