There's much in the space between Virgil Abloh's architectural musings in college and his current post at Louis Vuitton. Culturally, he's one of the most recognized men in fashion and sneakers — a position he's earned through metered leveling upwards.
In sneakers, Abloh's fame is largely built upon the basis of "The Ten." His towering Nike collection that began a lengthy release cycle back in 2017 reigns central to his success. But even after working with his longtime friend and then business partner, Kanye West, on Yeezy with Nike, after West left the Beaverton company for adidas, Abloh found himself within a void in sneakers.
"As a full-time employee for Kanye, I was working on Yeezy for Nike, and then Kanye went to Adidas, so I was in a no-man's-land where no brand would contact me to do a shoe, and I was fine with that," Abloh said in the latest issue of GQ Style for which he also serves as the current cover star.
Abloh, seemingly without a place in sneakers with relation to brands, was still working on Off White and other apparel focused endeavors. So in true artistic form, he thought to amend an existing sneaker that effectively opened the door for "The Ten" in the process.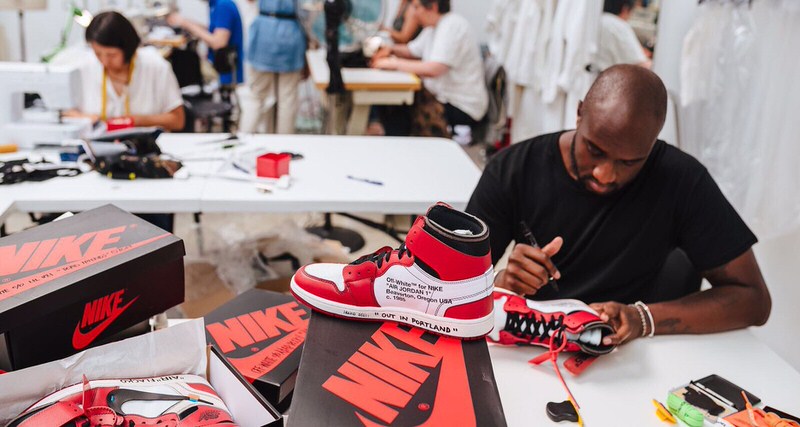 "One season I did this slight edit of an Umbro shoe, and I put that on the runway. Fraser Cooke from Nike and [my friend] Arthur [Kar] were sitting next to each other at my show, and Fraser saw these Umbros and he was like, 'What the fuck?' And Arthur was like, 'No one has ever called him to do a shoe.' That was when Fraser first began the dialogue."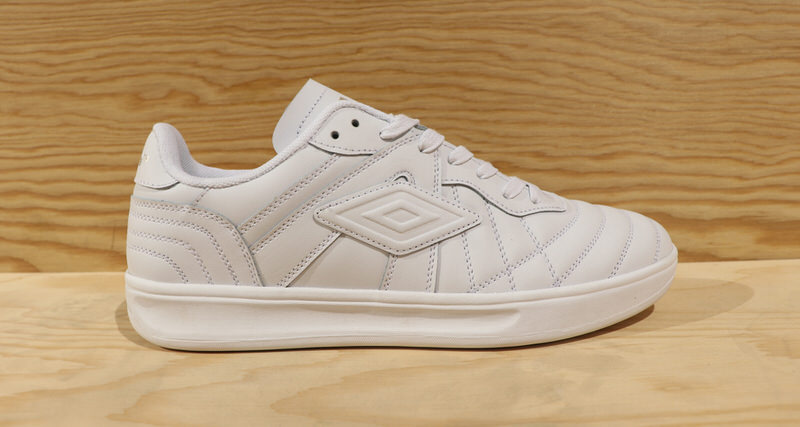 This, in essence, is the genius of Abloh and the subsequent creative spark that lit "The Ten." His Umbro edit worked as a prelude to what he'd do with Nike and Jordan Brand (and Converse), a masterful stroke that represented what he was capable of if given any opportunity. And, too, it wasn't Virgil asking for anything; he made Nike — in so many ways — ask him.
Abloh's story, though, is a bit different when spoken by Cooke. He says Nike CEO Mark Parker was a bit more involved in the conception of this idea.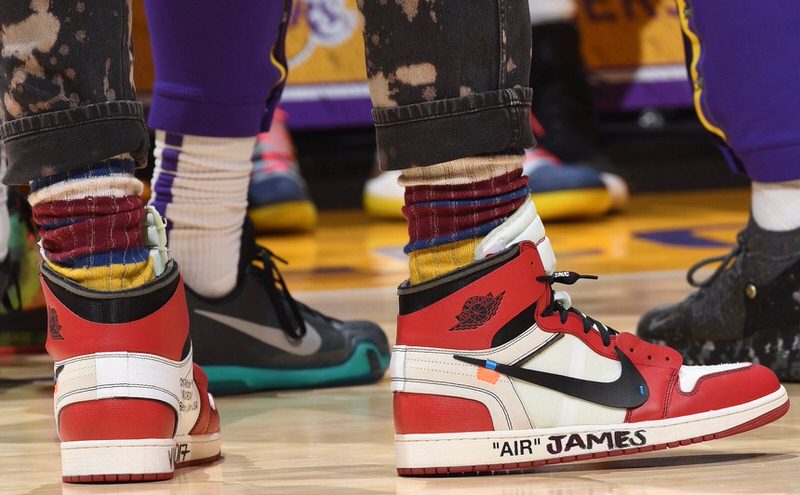 "The Ten actually came up from the Nike side and was instigated by our CEO, Mark Parker. We knew we wanted to re-interpret and re-imagine iconic silhouettes from across Nike, Jordan, and also Converse. [Virgil] and the footwear-design team went into a design area for a couple of days and thrashed through each one of those silhouettes," said Cooke.
GQ Style's full story details Abloh's entire design history from start to present day. It's detailed by 39 members of Virgil's inner circle, including the likes of Don C, ASAP Rocky, Playboi Carti, and Takashi Murakami.
Read the full story here.