Some moments in time still read like fan fiction. For hoop watchers around the turn of the century, few highlights rank as high or unbelievable as Vince Carter and his Dunk of Death.
Hopping over France's Frederick Weis in the 2000 Summer Olympics, VC went way up in the Land Down Under. By far the biggest moment in Sydney, Vince Carter's high-flying Team USA debut was also the launching pad for his endorsement deal with the Swoosh and his seminal sneaker: the Nike Shox BB4.
"The success of the dunk started the legend of the shoes. But I myself went to another level with them, too. I became a star player in the BB4," Vince Carter recently reflected.
Designed by the great Eric Avar of Kobe Bryant and Penny Hardaway fame, the Shox technology had lived as an idea in the Nike office since 1984 but officially took off with the help of VC and the Alpha Project Team.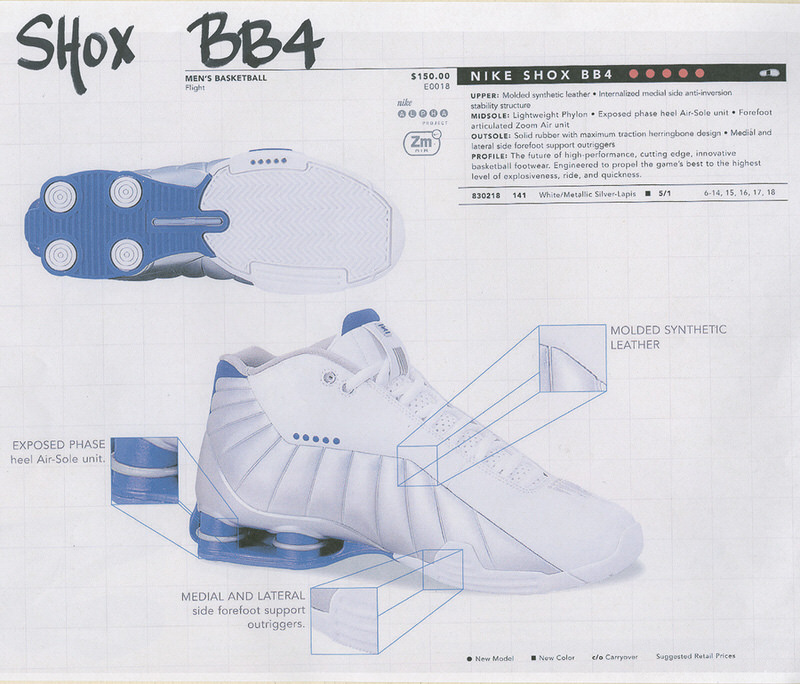 Worn by Vinsanity over the course of the 2000-01 season, Air Canada would average a career-high 28 points a game wearing patent leather and suede PEs of the BB4 all season long in 75 games of action plus postseason and All-Star appearances.
Now and elder statesmen on the young Atlanta Hawks, Carter will rock the BB4 for the rest of the 2018-19 season. Peep VC's new BB4 PEs courtesy of Nike below.